Does CBD Oil Get You High?
Cannabidiol is getting quite popular nowadays but does CBD oil get you high? Many people are learning that CBD products for sale have numerous health benefits, so some are using it as an alternative to over-the-counter medicines. Still, some doubt its positive health effects.
Worse, some think that products made with the substance will have mind-altering effects. After all, some of them may have trace amounts of THC, the substance that does possess psychoactive properties. Moreover, some are anxious to test positive in drug screenings due to THC.
Actually, it depends on the amount of THC a CBD manufacturer includes in its products. CBD products must only have a limit of 0.3% THC. There is a recommended dosage for CBD for every person. A person will only test positive in drug tests if he takes more than that.
Does CBD Oil Get You High?
So does CBD oil get you high? Contrary to popular belief, CBD oil does not induce mind-altering effects at proper doses.
Cannabidiol is not psychoactive by itself.
These are caused by another cannabis extract called THC. While full-spectrum CBD oil has 0.3% THC, the amount is not enough to cause such effects.
It is only present to improve the CBD products' efficacy.
CBD Oil Benefits
What is CBD oil? Several studies worldwide suggest that CBD has multitudes of health effects. In fact, people have used CBD to treat ailments like chronic pain for centuries, but we have only started to prove their efficacy through scientific means.
Today, there are even CBD supplements that have been evaluated by the FDA as legal treatments for conditions such as epilepsy.
Furthermore, it has been proven effective for various other diseases and complications.
Pain Relief
CBD has been used mainly as pain relief for thousands of years. Until now, CBD oil for sale continues as an alternative way to treat pain.
Currently, conventional pain relief methods include the use of anti-seizure drugs, anti-inflammatories, and antidepressants. Despite the many options available, they offer varying degrees of success.
As a result, people have resorted to using CBD as another pain relief option.
CBD products also soothe inflammation that usually comes with chronic pain. The research discovered that CBD can control the interleukin-2 and tumor necrosis factors, chemical signals that regulate inflammation and pain.
Furthermore, it alleviates aches caused by several medical conditions such as multiple sclerosis and arthritis. Other conditions it can treat include joint injury, thyroid conditions, gout, and fibromyalgia.
As these conditions are usually experienced by the elderly, many of them have considered CBD products for joint pain.
Mental Health Aid
Cannabidiol can also help with several mental health conditions. CBD products can improve the quality of sleep for those with sleep disorders. Moreover, it can benefit people with anxiety disorders, depression, and post-traumatic stress disorder.
Additionally, it provides an alternative treatment for people suffering from psychosis. Currently, antipsychotic medications are used to deal with psychosis. Unfortunately, these medicines are known to cause negative effects such as abnormal movements and liver damage. CBD provides a possible alternative, but further research is still necessary.
Epilepsy Treatment
As CBD influences the brain, it has been found to also reduce seizures. Numerous studies have found that it can deal with epilepsy symptoms in humans and animals.
It has even been included in a drug that cures the epilepsy types called Lennox-Gastaut Syndrome and Dravet Syndrome.
Further examination and research are necessary to certify CBD's effects. However, there are many people who attest to the substance's effectiveness.
Surprisingly, CBD products are used as an alternative for over-the-counter medications. Currently, these include antibiotics, isotretinoin, salicylic acid, retinoids, and benzoyl peroxide.
These can have severe adverse effects such as muscle aches and hair loss, particularly for people with sensitive skin. Conversely, CBD skincare products promise a safe alternative for these. Our CBD skincare guide will have you glowing in no time.
In fact, CBD creams and CBD salves reduce the production of sebum that causes pimples. Additionally, these contain many vitamins that can improve skin health.
For example, Blosum's CBD Warming Botanical Salve contains various traditional ayurvedic ingredients that enhance skin quality. The 500 mg topical cream contains various essential oils such as Eucalyptus oil, Lavender oil, Roman Chamomile oil, and several others that promote skin health.
In addition, BlosumCBD's Botanical Salve's combination of essential oils improves blood circulation and vascularity
CBD Oil Side Effects
As with any kind of supplement, CBD may cause certain side effects. Nevertheless, the chances of people having these adverse effects are minimal. In addition, these are minor and have not been found to have long-term, severe effects. These side effects include:
Diarrhea
Fatigue
Dry mouth
Insomnia
Anxiety
Appetite change
Weight gain
Weight loss
More importantly, people who are pregnant or who are taking other prescription medications should be more wary of side effects.
Scientific studies have not identified and proven all the adverse effects CBD products have on them. They should consult their doctor first before taking any cannabidiol.
Related Articles
The best CBD oil usually comes in two forms: full-spectrum and broad-spectrum. The two types differ in components and efficacy.
Broad-spectrum CBD is derived from hemp and has no THC or other unwanted plant material. Nonetheless, it still has lots of minor cannabinoids, flavonoids, and terpenes.
Some choose this kind of CBD product as it has no THC that may show in drug screenings. For this reason, some people also use CBD isolates that have only pure CBD included.
To get the complete effect of CBD, you must take full-spectrum CBD. Products made with these have all the 400 compounds and plant materials such as wax and chlorophyll.
All these together with the legal amount of 0.3% THC produces the so-called entourage effect.
This phenomenon augments the efficacy of CBD, increasing its potency and health benefits. Overall, this kind is more effective than broad-spectrum CBD.
The legality of CBD in the USA has been contentious as federal and state laws sometimes conflict regarding the issue. Under the Controlled Substances Act, CBD and other marijuana products are considered as schedule 1 controlled substances.
On the other hand, some states have legalized cannabidiol and other products containing the chemical.
Therefore, people must verify that their state and federal laws will both allow them to use CBD. For example, states like California, Ohio, New York, and Texas allow the use of CBD oil.
The pain relief effects of CBD also extend to headaches, and various research supports these effects. For example, it has been discovered that endocannabinoids in CBD inhibit pain and regurgitation.
Other results found that cannabinoids bind areas of the periaqueductal gray matter, the area of the brain implicated in causing migraines.
People may take CBD in the following forms to relieve headaches:
Topical Creams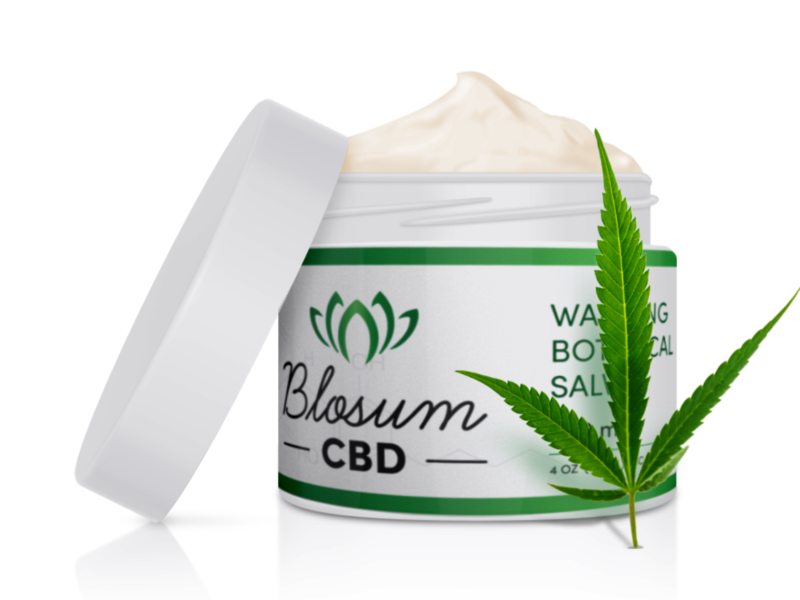 You may apply topical creams or salves to your head if it aches. There are many topical creams available online that you can use to alleviate pain.
In fact, it can be applied to other painful areas of your body, such as your joints.
THC-free
500 mg CBD Concentration
Infused with Turmeric and Ginger Scent Essential Oils
You may also eat CBD gummies as a tasty snack and effective treatment for headaches.
It comes in many flavors so you can enjoy your pain relief!
Available in Broad-Spectrum and Full-Spectrum Formulas
10 mg and 25 mg CBD Concentration
Assorted Fruit Flavors
Soft Gels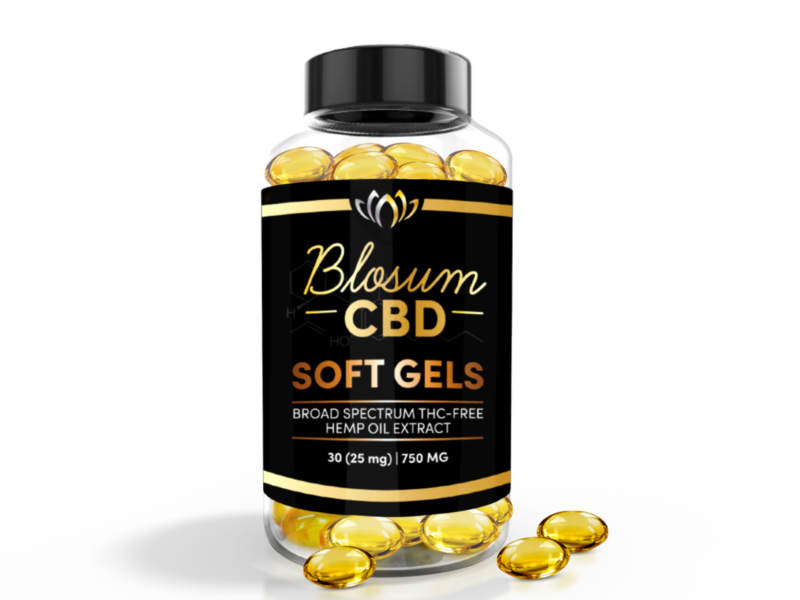 For a quick way to take CBD, try capsule soft gels. These contain the dose you need, and you can take it in one gulp.
It is more effective for pain throughout your body though.
THC-free
25 mg CBD Concentration
Third-party Lab Tested, Made in the USA
Oil Tincture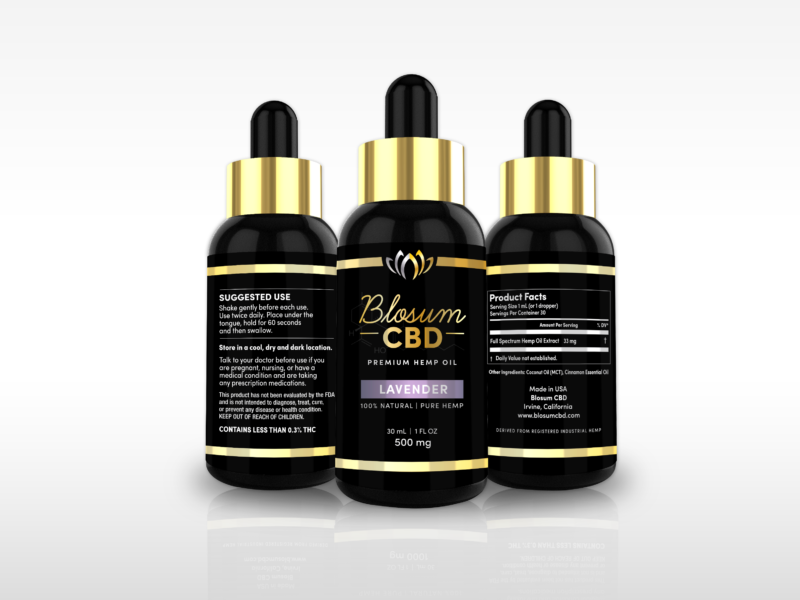 The fastest way to get the effects of CBD is by dropping oil tinctures under your tongue.
Sublingual doses deliver CBD's effects the fastest, providing quick pain relief.
Available in Lavender, Orange Blossom, and Cinnamon
Comes in 500 mg and 1000 mg CBD Concentrations
o.3% THC
Summary
In trying to answer the question, "Does CBD oil get you high?" We learned that products from trusted brands should not cause any intoxicating effects.
Cannabidiol and products created from hemp extracts can soothe headaches. Moreover, CBD products can also treat other health conditions. However, further research is necessary to definitively identify and verify these effects.
Full-spectrum CBD products are more effective than broad-spectrum CBD or isolates. All the ingredients in them produce the entourage effect that enhances the effects of CBD.
To get the best CBD oil, go to Blosum. The company has CBD products made with the highest-quality, full-spectrum CBD. Moreover, their products are 100% lab-tested, so you can be sure that it has a specific amount of 0.3% THC.
Disclaimer:
Is CBD Legal?
Hemp-derived CBD products (with less than
0.3 percent THC
) are legal on the federal level. These statements have not been evaluated by the Food and Drug Administration. This product is not intended to diagnose, treat, cure or prevent any disease and products have not been FDA approved. You must be at least 21 years old to purchase these products. Talk to your physician or medical doctor for additional information.