Full-Spectrum vs. Broad-Spectrum CBD
What's the difference between full-spectrum vs. broad-spectrum CBD? In recent years, cannabis Sativa has gained more attention from all over the world. Recent studies have found medical benefits from the plant's full-spectrum vs. broad-spectrum CBD products can potentially be used as treatments for illnesses.
Cannabis plants produce natural phytochemicals called cannabinoids.
There are over a hundred active cannabinoids in a single cannabis plant. Two of the most popular and thoroughly researched are cannabidiol (CBD) and tetrahydrocannabinol (THC).
Cannabinoids interact with the human body's endocannabinoid system (ECS). The ECS is a complex system made up of neurotransmitters that produce and regulate naturally-occurring cannabis-like molecules that help achieve homeostasis for the body.
The ECS maintains a lot of the body's vital systems, such as cognitive performance, pain perception, and reception, stress levels, hormone production, immunity strength, among many others.
Early research found cannabinoids like CBD and THC to be both beneficial and therapeutic to the body.
Recently, it's been discovered that each active cannabinoid interacts and affects the ECS differently.
Unlike THC's famous side effects of euphoria and intoxication, CBD does not contain any psychoactive properties.
CBD is known for its many health benefits including reduction of stress, regulating sleep patterns, acting as a pain-reliever, and even alleviating anxiety.
Due to the rise of industrial hemp where CBD is mostly extracted from, a wide range of CBD oil products have taken up the market by storm.
There are many types of CBD oil and depending on the cannabis plant used, the cannabinoid profile of each CBD oil type will vary.
The three most commonly known and bought types of CBD oil are Full-Spectrum CBD, Broad-Spectrum CBD, and CBD Isolate.
During the extraction process, the cannabinoids, terpenes, and flavonoids are extracted from the plant and turned into oil form for easier usage and storage.
The three famous types of CBD oil vary in cannabinoid strains and each will be explained, including their differences from one another and how they can benefit the human body.
What is Full-Spectrum CBD Oil
Full-spectrum CBD oils have the most strains of active cannabinoids. Active compounds work together to unleash the full benefit of the cannabis plant.
This phenomenon of the "entourage effect" works best when taken daily and consistently.
Though it contains traces of THC, full-spectrum CBD is still non-psychoactive.
The traces are barely present because the legal amount of THC allowed in any and all CBD products is a meager 0.3 percent.
Using CBD should not affect drug test results but using full-spectrum CBD oil may result in a false positive due to the accumulation of other cannabinoids, including THC, in the body. Be sure to inform healthcare professionals conducting the test, beforehand.
Does Full-Spectrum CBD Have THC
Full-spectrum vs. broad-spectrum CBD debate question: does full-spectrum have THC?
Full-spectrum CBD contains all major cannabinoids and terpenes naturally present in the cannabis strain.
In order to be considered full-spectrum, CBD oils must contain THC since it is one of the most active naturally-occurring phytochemicals in hemp plants.
Full-Spectrum CBD Oil Benefits
CBD in itself already boasts a list of health benefits but full-spectrum CBD oil allows users to benefit from the entourage effect.
Full-spectrum CBD is also the most natural form of CBD that contains terpenes and flavonoids for additional health benefits.
Related Articles
What is Broad-Spectrum CBD Oil
Broad-spectrum CBD, on the other hand, also contains a myriad of active cannabinoids except for THC. In a nutshell, it is a hybrid mix of full-spectrum CBD and CBD isolate.
Broad-spectrum CBD also produces the "entourage effect" because of its list of active phytochemicals.
When making broad-spectrum CBD, all other major cannabinoids are extracted from the cannabis except for THC.
The thorough process makes sure broad-spectrum CBD products are one hundred percent THC-free.
Broad-Spectrum CBD Oil Benefits
With the full benefits of CBD and other active cannabinoids except for THC, broad-spectrum CBD offers the full benefits of the entourage effect.
Broad-spectrum CBD is less processed than CBD isolate, and without the risk of psychoactive effects.
Full-Spectrum vs. Broad-Spectrum CBD: Differences
The "entourage effect" refers to the synergy achieved when different cannabinoids work together and benefit the endocannabinoid system.
Each phytochemical can work with the ECS differently depending on their chemical structure. This is just one of the many differences between full-spectrum vs. broad-spectrum CBD.
In full-spectrum CBD, a few of the beneficial cannabinoids are as follows:
Cannabinol (CBN) produces a sedative effect and works great for those suffering from insomnia.
Cannabichromene (CBC) is an anti-inflammatory, anti-depressant, anti-fungal, and anti-cancer agent.
Cannabigerol (CBG) has exhibited the potential for treating cancer, glaucoma, inflammation, and skin diseases.
Cannabidivarin (CBDV) contains anticonvulsant, anti-inflammatory, and anti-nausea properties, as well as its positive effect on pain and mood swings.
Full-spectrum CBD products are more expensive than broad-spectrum CBD and CBD isolate because it maximizes all the plant benefits of cannabis.
It also undergoes a tedious process where manufacturers ensure the quality and quantity of each cannabinoid.
CBD Full-Spectrum vs. Isolate
The purest form of CBD is the CBD isolate.
From its name, CBD isolates are isolated CBD extracts from hemp plants.
They do not contain any other active cannabinoids and thus, do not produce the "entourage effect."
CBD isolates, like the two other types of CBD, undergo a third-party lab testing to ensure decontamination and high-quality output.
Isolates contain the highest concentration of CBD per serving, usually 99% pure, meaning that one gram of isolate powder carries about 990 mg of CBD.
CBD isolates are great for those who want to build CBD tolerance and still experience the full health benefits of the CBD compound.
It is important to do thorough research and buy quality CBD products. To date, no over-the-counter CBD oil has been approved by the Food and Drug Administration (FDA).
CBD Oil Near Me
CBD oil for sale is easy to come by with the rising trend of different CBD products.
Many products are available for purchase in licensed online stores, as well as pharmaceuticals, wellness centers, and hemp dispensaries.
Full Spectrum Multivitamin Gummies in 10mg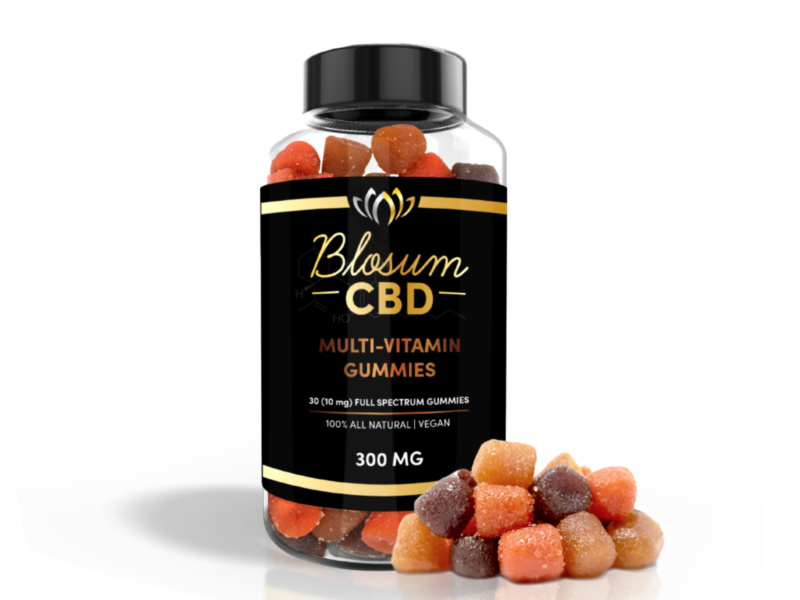 Unlike the THC free gummies, Full-Spectrum Multivitamin Gummies have low traces of Cannabichromene (CBC) which contain therapeutic properties.
Full-spectrum Phytocannabinoid Rich
All-natural, 100% natural
No Artificial Colors, Flavors or Sweeteners
It comes in many different flavors of cherry, strawberry, orange, lemon, and grape.
These gummies contain other nutrient-rich ingredients such as biotin, vitamin D, vitamin E, vitamin B6, and folic acid.
Doses of CBD vary per product, check the label for more information.
Organic Vegan Gummies in 25mg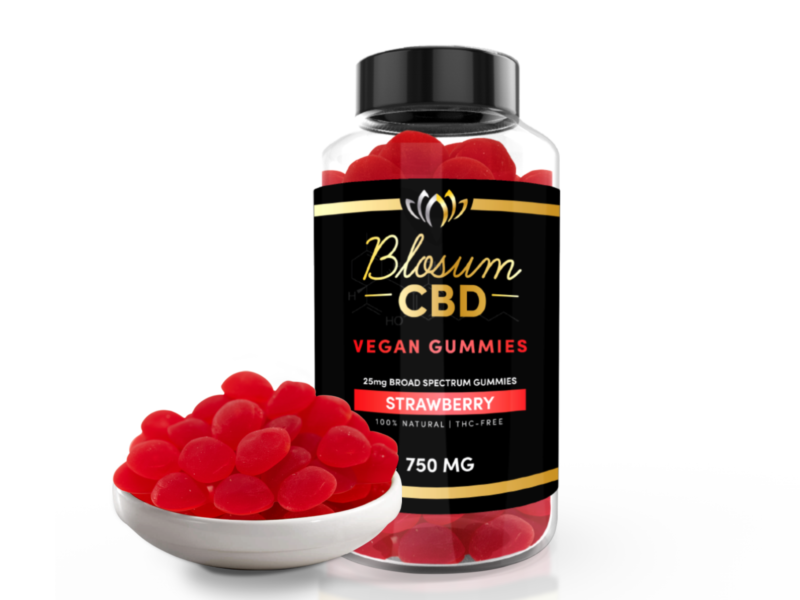 Organic Vegan Gummies do not contain anything other than CBD and they act only as vitamin supplements. They are convenient to pack and carry.
THC-free
100% natural
Made in the USA
Vegan and GMO-free
It comes in the tasty flavor of strawberry. You can also get a healthy dose of nutrients such as vitamin A, ascorbic acid, vitamin D, folic acid, and biotin.
It's essential to keep in mind that dosage varies per person.
People with pre-existing medical conditions should consult with their physicians first before partaking in any CBD-derived products.
Dosage for gummies may vary but 1-2 gummies a day is the advised daily intake.
SUMMARY
Full-spectrum vs. broad-spectrum CBD products both boast a good list of health benefits and there is really no saying which product is better.
Both produce the entourage effect with only traces of THC as the main difference.
Before purchasing either or both, first, make sure to read the label to know the cannabis strain.
Full-spectrum CBD oil can be derived from hemp or marijuana.
Under the reauthorized 2018 Farm Bill, any hemp-based product must not contain more than 0.3 percent THC.
Broad-spectrum CBD oils come from hemp and have zero THC content.
They are more likely to be allowed in states that still prohibit cannabis. Check current state laws to avoid inconvenience when purchasing any and all CBD products.
Is CBD legal? Hemp-derived CBD products (with less than 0.3 percent THC) are legal on the federal level. These statements have not been evaluated by the Food and Drug Administration. This product is not intended to diagnose, treat, cure or prevent any disease.