CBD vs. THC
The increase in the acceptability of marijuana usage and other cannabis or CBD products in the United States has brought about an interesting dimension in the world of medical marijuana.
This is due to a rise in the curiosity level of consumers regarding their options.
Cannabidiol (CBD) and tetrahydrocannabinol (THC) are two compounds at the center of the decision-making circle of consumers.
This is owed to the fact that these controlled substances come from the cannabis plant.
CBD vs. THC: Basic Information You Need to Know
More often than not, people are aware that CBD and THC are two different substances. However, they find it quite hard to decipher the differences.
Here is a basic description of both compounds in a few sentences:
Either marijuana or hemp are sources of CBD.
Hemp plants are cannabis plant strains that contain less than 0.3% THC.
On the other hand, marijuana plants are cannabis plants that contain a higher percentage of THC.
CBD is produced and sold in gels, gummies, oils, and topicals.
Marijuana is in high demand even in areas where it is illegal due to its THC component.
Tetrahydrocannabinol is the psychoactive component of marijuana that gives its users a "high" sensation they crave.
However, just like CBD, THC is available in various other forms such as oils, tinctures, capsules, and edibles.
Both CBD and THC have in common that they both react with the human body's endocannabinoid system (ECS). The difference lies in how these compounds interact with the ECS.
Learn more about Blosum CBD's Organic Products; Get 30% off CBD; use code INQ21
Key Differences Between CBD and THC
The differences between these two compounds of CBD and THC determine how consumers use them. CBD can be made from hemp or marijuana, however, it is most commonly derived from hemp to prevent the addition of excessive levels of THC. THC, on the other hand, is a substance found in marijuana. CBD derived from marijuana may include more THC than CBD derived from hemp, which may not be suitable for those wishing to avoid THC.
Let's take a deeper look at some major differences. We will break it into sections, including chemical makeup, side effects, and more.
CBD Chemical Makeup

The chemical structure of CBD and THC are quite similar. They possess the same molecular structure of 30 hydrogen atoms, 21 carbon atoms, and two oxygen atoms.
Despite this similarity in the molecular composition, there is little difference in the arrangement of the atoms. This brings about the difference in the effects of both compounds on the body's ECS.
The human system has endocannabinoids similar to that of both CBD and THC. That is why the body's cannabinoid receptors allow the reception of either CBD or THC.
The reaction between the body's endocannabinoids and either THC or CBD affects the release of neurotransmitters in the brain.
Neurotransmitters refer to chemicals that function as messengers between cells. They manage functions such as pain, the immune system, and sleep.
CBD Non-Psychoactive Constituents

People assume that the psychoactive effects of CBD and THC would be the same since they have similar structures.
However, they are quite different.
THC gives its consumers a psychoactive effect known as a "high." CBD, on the other hand, is a non-psychoactive compound. You are unlikely to experience the "high" feeling no matter the quantity of CBD you take.
This is because CBD binds weakly to cannabinoid 1 (brain cannabinoid) receptors. In some cases, it fails to bond altogether. It thus fails to create the euphoric feeling in the body system of the consumer.
On the other hand, THC binds quickly and easily with the brain cannabinoid to produce a euphoric sensation in its users.
CBD Legal Status

In the past years, the rise in the abuse of marijuana, CBD, and THC led to the control of its consumption in the United States.
However, the evolution of federal law relating to cannabis products has relaxed those restrictions in recent times. Many states have embraced the legal use of marijuana on medical grounds.
Nevertheless, the use of medical marijuana in these relatively liberal American states is expected not to be based on individual discretion. Instead, the prescription is expected to be made by a licensed physician.
Beyond medical use, several states have also made allowances for the legal use of marijuana and THC on recreational grounds.
If by any chance, marijuana can be brought into a state for recreational use, you are likely to be able to have legal access to CBD and THC as well.
It is in your best interest to find out what the state or federal law of a state says about products containing CBD or THC in any form before you decide to purchase them.
That way, you would be staying out of legal trouble.
Being in possession of cannabis-related products in a state that does not support its use for either medical treatment or recreational purposes is a big risk.
Related Articles
CBD Side Effects

CBD is such a mild compound that it does not induce any side effects even when administered in large doses.
You can't overdose on CBD products. Suppose you are ever going to experience a side effect resulting from CBD usage. In that case, it will be because of the interaction of CBD with other medication(s) that are currently active in your body's system.
On the other side of the divide, it is a different story. THC's side effects include memory loss, extreme hunger, dry mouth, increased heart rate, and many more.
Also, long-term negative effects are associated with THC usage in large quantities.
This is usually experienced by adolescents who are in the habit of abusing THC.
It is not uncommon to see teenagers in this category battle with psychiatric conditions.
CBD Drug Testing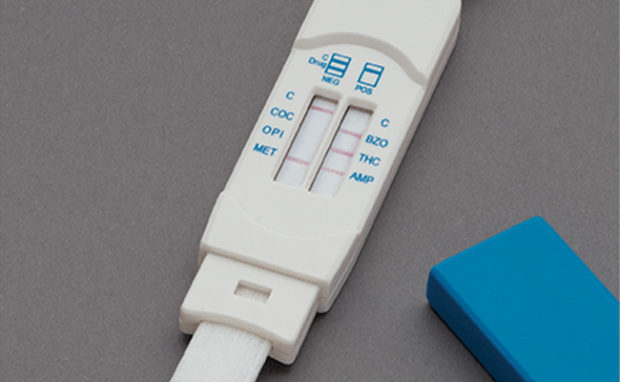 THC and CBD are cannabinoids stored in the body's fat, making it difficult for the body to get rid of it in a short time.
They can spend weeks in your system after you stop using them. Drug tests are less likely to detect CBD.
To this end, agencies keen on detecting CBD in the body's system will have to make specific provisions for CBD-sensitive tests.
When taking standard drug tests, THC-related chemicals are the primary target. Therefore, if you use CBD in any form, it is possible that a little component of THC was added to it during its production.
To this end, you can test positive for THC without taking it if you take hemp-derived CBD products.
Effects of CBD vs. THC
The effects of CBD and THC are different in each person's body. The most popular and distinguishable effect of THC is that it produces a psychoactive effect – a "high" – after consumption.
The "high" feeling from taking THC strains is one of the main differences between CBD and THC. Taking CBD does not have the same effect. On the contrary, taking CBD can negate the effects of THC, allowing one to feel soberer.
According to studies and reports, CBD is safe, even when users take it in large quantities. Side effects of taking too much do not have any fatal results.
Likewise, taking too much THC also shows no patterns of fatal effects.
However, here are some temporary side effects one can experience when taking THC:
Extreme hunger or "munchies."
Cottonmouth
Red eyes
Slower response time
Faster heart rate
Motor issues
Memory loss (in extreme cases)
It's important to note that teenagers who regularly take high THC levels may experience psychiatric effects from the "high." Regular intake of THC may also increase the likelihood of developing schizophrenia with people predisposed to it.
On the other hand, CBD can produce similar effects such as nausea, hunger, and fatigue in large doses.
Should a person need a healthy ratio of CBD: THC to reap medical benefits, they can opt for full-spectrum hemp products. Full-spectrum hemp contains CBD with THC in trace amounts. Not enough to cause a high or a failed drug test, but sufficient to unlock the entourage effect.
CBD vs. Weed
Since CBD and weed come from cannabis, what makes them any different? Many consumers make the error of mistaking CBD as the same as a weed.
This section will show precisely what differentiates one from another and clear up the THC vs. CBD debate.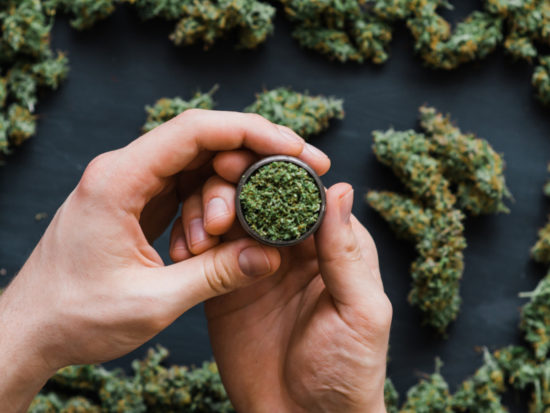 Cannabidiol (CBD) primarily comes from industrial hemp plants. Like marijuana (or weed), industrial hemp is a strain of cannabis. Hemp plants naturally have high CBD and low THC levels.
This makes the strain federally legal in the United States, whereas weed strains are still largely illegal. Depending on the formulation, hemp plants can have CBD with THC traces to unlock the entourage effect.
On the other hand, Weed strains have high THC and low levels of CBD. Some strains can have as much as 15% THC, enough to impede motor skills in one person. This risk is one of the reasons why weed is still illegal in many states.
The THC vs CBD debate finds no footing since CBD in hemp cannot cause any intoxicating side effects.
SUMMARY
CBD and THC have proved to be medically beneficial. The timeline of medical marijuana and its accompanying achievements over the years have proved this fact to be undisputable.
To some extent, both can be considered safe.
However, the safety of the usage of these compounds cannot be fully guaranteed when we take a look at the possible side effects that may result from their usage and their interaction with other drugs.
It will be in your best interest to speak with a physician before you start taking any of these two compounds.
CBD and THC can be considered safe if and only if people consult a qualified physician rather than resort to self-medication.
Is CBD Legal? Hemp-derived CBD products (with less than 0.3 percent THC) are legal on the federal level but are still illegal under some state laws. Check your state's laws and those of anywhere you travel. Keep in mind that nonprescription CBD products are not FDA-approved.
Published August 27, 2019; Updated March 1, 2022.