CBD Salve: Everything You Need to Know
There are hundreds of active cannabinoids in cannabis plants like hemp and marijuana. With the legalization of industrial hemp on the federal level, hemp-derived products like CBD salves have also been steadily on the rise in recent years.
Cannabidiol (CBD) is one of the most active cannabinoids present in hemp plants. This compound is famous for its many health benefits, unlike that of medical marijuana.
The best CBD oil has taken the health community by storm and continues to steadily gain popularity.
Unlike the cannabinoid tetrahydrocannabinol or THC, CBD does not contain any psychoactive properties. This means that there are no euphoric and intoxicated side effects when taking CBD.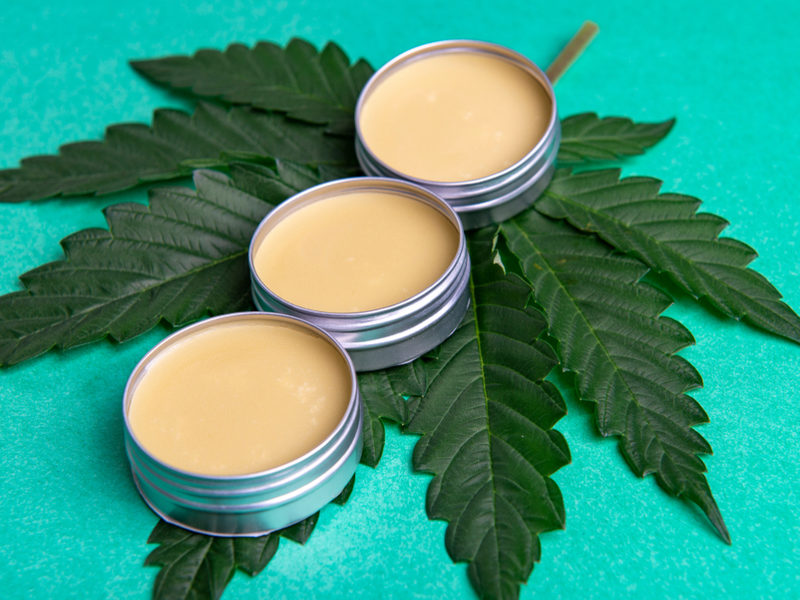 CBD-infused topicals are lotions, balms, oils, salves, and moisturizers that contain cannabidiol as their main active ingredient.
So how do you use CBD salves and topicals properly?
You need a direct application of topicals for the skin to absorb it. This can alleviate soreness, pain, irritation, and other skin conditions.
Topical CBD products are powerful when prescribed right and used properly. They can relieve anything from joint and muscle soreness to dermatitis without some of the harsh side effects of chemical topicals.
Topical cannabis has been present for centuries, dating way back to ancient Europe and Egypt.
They were used as disinfectants and used as treatments for inflamed skin and muscles. Some even reportedly use these topicals as a local anesthetic.
With the re-emergence of CBD-based products, more are getting curious about how these gifts from nature can benefit their daily health routine.
Most CBD salves contain very low traces of THC, not more than the legal limit of 0.3% trace.
They deliver all the health benefits of CBD without the psychoactive effects usually associated with cannabis use.
How Does CBD Salve Work?
CBD salves are topicals applied to affected areas to relieve soreness, chronic pain, itchiness, or other skin conditions.
Though they are not ingested and, thus, do not go directly to the bloodstream, layers of human skin absorb and retain these topicals.
The skin is the largest organ of the body and is quick to absorb thin liquids such as water, but it is also capable of absorbing lipid liquids that contain oil and wax such as salves.
As soon as the user applies the CBD salve to the affected area, the skin starts to absorb the cannabinoid lipids and the healing process begins. The salve starts the recovery process and relieves pain and itchiness with its soothing effects on the skin.
Skin conditions such as dermatitis and psoriasis can benefit from CBD salves.
On the physiological level, CBD is known to interact with the body's endocannabinoid system (ECS).
The ECS is responsible for achieving homeostasis in the body, including regulating the skin's response to foreign substances.
The ECS is made up of natural-occurring cannabinoid receptors that are linked to other vital systems of the body. In turn, these receptors regulate the body's response to pain, skin sensitivity, hormone regulation, immunity response, and many others.
When the CBD present in salves starts to work with the body's ECS receptors, its health benefits immediately take effect.
Sore muscles start to relax, skin irritations are soothed, and chronic joint pains are alleviated.
The World Health Organization released a memo stating that CBD has no potential for abuse or dependency.
Currently, the legal status of cannabis is still highly-politicized. Some states support the use of medical marijuana and have lifted bans of cannabis. Others remain reserved about cannabis and its side effects and continue to prohibit consumption and production.
Read More: CBD Skin Care 101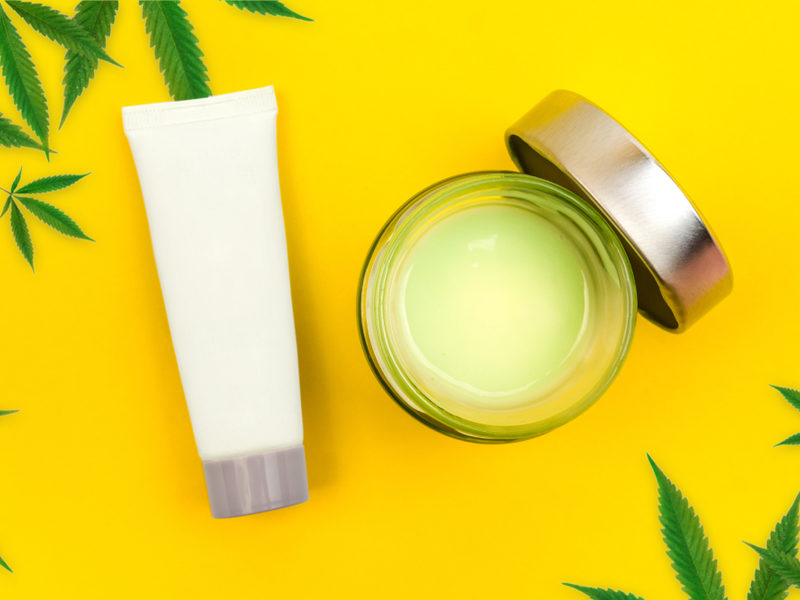 The main contrast among cream and lotions versus balms and salves are their main bases (like coconut oil) and active ingredients. The same applies to CBD ointments.
Moisturizers and creams contain a certain amount of water, along with other moisturizing agents in the bases such as aloe vera.
Balms and salves, on the other hand, use fatty oils and lipids along with the wax as a base, with little to no water.
This distinction refers mostly to the consistency and texture of these topicals.
When it comes to measuring CBD content, creams and lotions differ from balms and salves.
One may be more potent than the other depending on the product purchased.
Be sure to read the labels for accurate measures in content.
Related Articles
CBD Salve for Pain
You can use CBD salves for localized pain relief from skin discomfort, tension, inflammation, and muscle soreness.
Individuals who are looking for a more natural way of combating pain can apply the salve directly to the affected areas to reduce swelling, inflammation, or irritation.
Direct skin application is best for topical conditions because the source of pain is immediately located and relief is instantaneous when topicals are applied.
Unlike CBD oils that might take a while to take effect after ingested, topicals make quick work to be absorbed by the skin.
Topicals also work faster because they do not need to go through the digestive system.
CBD products like capsules, soft gels, and tinctures are more suitable for conditions like anxiety, insomnia, migraines, and other conditions on a more physiological level.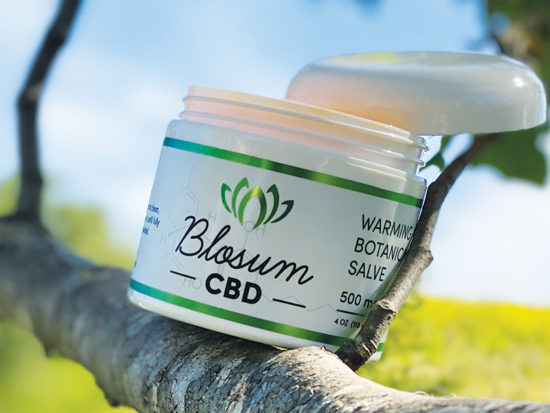 Millions of adults all varying in age and size reportedly suffer from rheumatoid arthritis.
Arthritis is a condition wherein joints and connective tissue throughout the body swell to the point of pain and acute discomfort.
Arthritis may cause joint and muscle lock, making it difficult for those suffering to move about. They limit locomotive movements especially for those with especially bad cases of arthritis.
In recent studies, the anti-inflammatory properties of CBD have made it successful in clinical trials for reducing symptoms of arthritis, such as pain, inflammation, and swelling.
Other prevalent symptoms of arthritis may include difficulty in relaxing, sleep deprivation due to debilitating pain, and even anxiety.
Taken as dietary supplements, CBD offers relief to many of the symptoms associated with arthritis including pain and inflammation.
Will CBD Oil Show up on a Drug Test?
Depending on the CBD product used, most CBD products for sale are undetectable on drug tests. CBD isolates are CBD products that use pure CBD as an active main ingredient.
This has a lesser risk of testing positive on drug tests.
Full-spectrum CBD products are CBD products that contain other cannabinoids including tetrahydrocannabinol (THC), marijuana's main psychoactive ingredient.
THC is what usually shows up on drug screenings if enough amount is present in the bloodstream.
However, even full-spectrum CBD products very rarely contain large amounts of THC. Legal CBD oil products are only allowed a meager 0.3% THC traces, hardly enough to test positive.
In rare cases, CBD might lead to a positive drug test if users take heavy dosages daily. THC and other cannabinoid traces can accumulate in the body and stay for a few days.
This also depends on the product's quality and composition. It is best to talk with the medical provider administering the drug test about CBD usage before undergoing the actual test.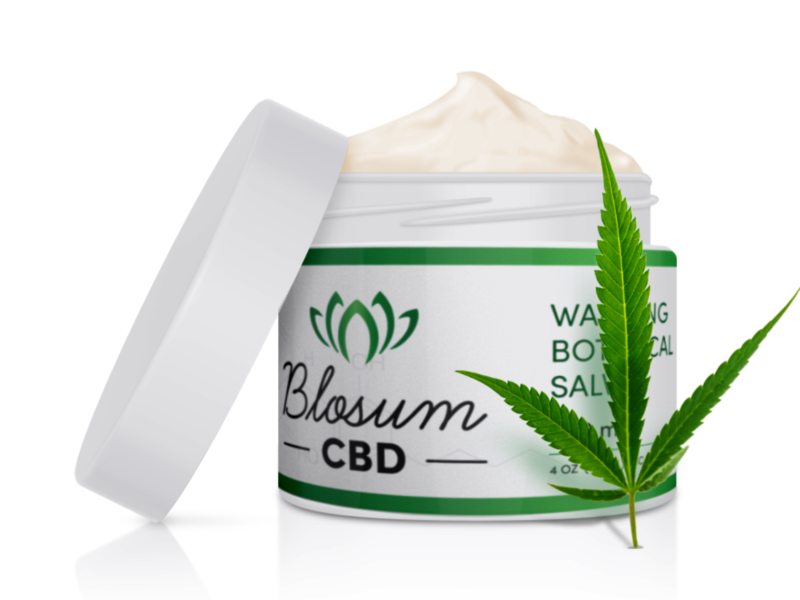 Get the best CBD oil in the market. Blosum's 500 mg Warming Botanical Salve is THC-free, vegan, GMO-free, and all-natural.
Blosum offers discounts for first-time buyers and free shipping.
There are no known side effects in the liver and kidneys when using CBD products due to their organic composition.
Blosum CBD's topical warming salves do not cause dry skin and soothe almost immediately.
500 mg CBD Concentration
100% Organic
THC-free
Infused with Turmeric and Ginger Scent Essential Oils
Lab-tested, Made in the USA
Made from premium botanical ingredients together with 500 mg of pure CBD, the salve not only alleviates pain but also moisturizes the skin.
Full-Spectrum CBD Salve
However, if you're looking for more benefits of CBD salve, take a look at the brand's newest Full-Spectrum Herbal Botanical Salve 500mg!
One of the most common CBD salve uses is for pain. Thanks to the full-spectrum formulation, you get a healthy CBD:THC ratio that may unlock the entourage effect.
Not only that, but this salve contains 500mg of pure cannabidiol content regardless if you choose the smaller 2 oz or 1 oz containers.
500 mg CBD Concentration
USDA Certified Organic
Full-Spectrum Formulation
Contains Arnica Montana, Vitamin E, and Other Herbs
Lab-tested, Made in the USA
What is CBD salve good for? With maximum bioavailability, Blosum CBD's salves ensure the full benefits CBD can offer, including improved blood circulation and stimulate faster regeneration of skin cells.
Summary
Looking for the right CBD salve can be confusing and intimidating because of fast-changing trends. Finding a reliable and trustworthy online skincare store that ensures safety can be even more tiresome.
Before choosing which CBD products to buy and where to buy them, be sure to check the labels. Brands should label high-quality CBD products clearly and accurately.
Similarly, only purchase CBD products that go through testing under third-party laboratories. They ensure uncontaminated products and make sure that only the best organic hemp plants are used for production.
Is CBD Legal? Hemp-derived CBD products (with less than 0.3 percent THC) are legal on the federal level but are still illegal under some state laws. These statements have not been evaluated by the Food and Drug Administration. This product is not intended to diagnose, treat, cure or prevent any disease.
Published March 13, 2020; Updated September 20, 2020.