Finding the Best CBD Products for You
Cannabidiol (CBD) products offer countless health benefits, but you can reap the effects better by finding the right CBD product for you. Knowing how to find the best CBD products starts with learning everything you can about the different kinds there are in the market.
The CBD industry provides different products ranging from pure CBD to full-spectrum CBD oil with trace amounts of THC.
Why Choose Organic CBD?
Full organic CBD products are cleaner. When farmers grow the plant, the hemp that results is a much more natural plant. Organic hemp is better because it has not been grown in fertilizers that strip the plant from natural nutrients. Organic hemp is free from pesticides and fertilizers.
Several studies show that if fruits and vegetables are treated with pesticides, consumers may have allergic reactions.
Furthermore, organic CBD is not modified or exposed to any harmful chemicals. Organic hemp does not have any synthetic-chemical pesticides and fertilizers. Most people feel that if a plant is organic, then it is much safer to put in their bodies.
Another reason why someone should choose organic CBD is that the environment suffers when we use pesticides and chemicals. Pesticides can harm air, water, and wildlife that live around the farms.
If you decide to purchase organic CBD oil, you will be ingesting oil that is free of synthetic chemicals. Organic CBD products are refined and handled without exposure to toxins.
Benefits of Organic CBD Oil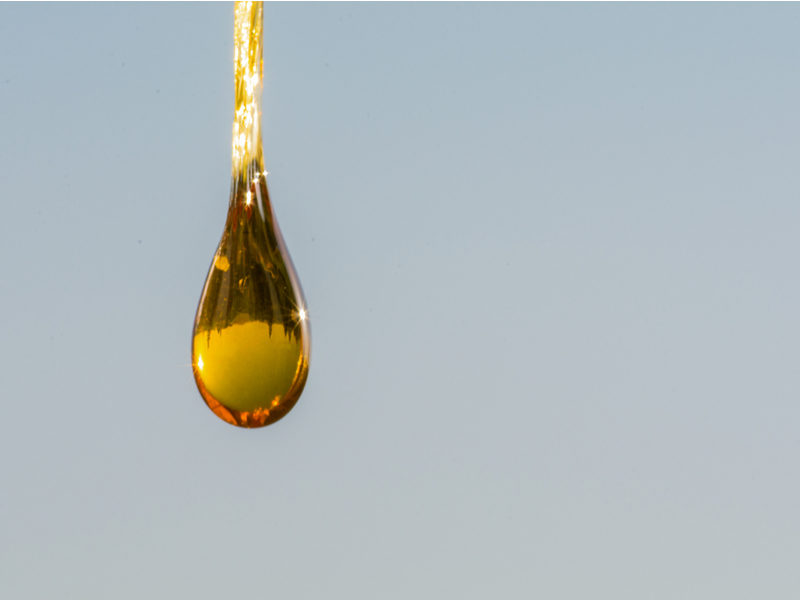 Organic CBD oil has many benefits and many consider it to be a top-rated CBD product. Cannabinoids are a natural way to ease pain and decrease swelling. They decrease pain and stiffness and also decrease chronic pain.
CBD also aids in smoking cessation and helps addicts with withdrawals. It helps people with epilepsy by helping to lower the number of seizures. Cannabinoids have also been shown to help fight cancer.
If you have anxiety attacks, CBD may reduce these, especially with those who suffer from post-traumatic stress disorder (PTSD), general anxiety disorder (GAD), panic disorder, social anxiety disorder, and obsessive-compulsive disorder (OCD).
Patients with multiple sclerosis have had some of their pain and stiffness reduced as well.
There has not been enough research or clinical trials for the Food and Drug Administration (FDA) to completely approve of everything, however, when evaluated by the FDA, the lab tests will show how beneficial CBD really is.
Related Articles
Finding the Best CBD Product
You should only purchase these kinds of products from trusted brands. The best way to find out if a brand is trustworthy is to see if they have these things.
Third-party lab testing
All reliable CBD brands should have third party lab tests. Third-party lab testing ensures that the product you're receiving complies with state laws and is accurately labeled. These lab tests should be unbiased and accredited.
You can request for the lab results or test results from the brand. If they, for whatever reason, do not want to give you the results, it would be best to find another company to buy from. At Blosum, they provide third party test results to show you that their CBD products are made only of the purest ingredients.
Reliable CBD products
Finding the best CBD product for you means knowing what ingredients they contain.
Not all CBD products are the same, so it's important that the product pages of CBD companies have accurate information.
For example, they need to disclose whether their tinctures are broad-spectrum, full-spectrum, or pure CBD. This is because some people have sensitivity issues with THC or just want to avoid it altogether.
It is also important that brands list the concentration of CBD on their packaging because this will drastically affect the consumer's dosage. CBD interacts with the endocannabinoid system and the correct dosage can make all the difference.
Knowledge of their products
Reliable brands will know their products like the back of their hand. They should know how CBD works, what prescription medications it interacts with, and the possible side effects of CBD.
However, they should also know not to oversell and exaggerate their products' abilities. CBD products are sold as a dietary supplement and are not intended to diagnose, treat, or prevent health ailments.
Blosum values its customers' trust and they believe in complete transparency. They would not market products that they themselves would not use.
Exemplary customer service
First time CBD users will have a lot of questions. Some of them may ask about the differences between marijuana and hemp plants, while others may just want to know which medical conditions can be managed with CBD oil.
Regardless, established companies that sell CBD products need to have good customer service to attend to every query or need of its clients.
Customer service can take the form of a chatbot, a FAQ page, or flexible terms and conditions for product returns.
Summary
It's important to take note of these things when looking for the best CBD products for your body.
Research is key but don't be afraid to ask questions because it will differentiate quality brands from the rest.
Disclaimer:
Is CBD Legal?
Hemp-derived CBD products (with less than
0.3 percent THC
) are legal on the federal level. These statements have not been evaluated by the Food and Drug Administration. This product is not intended to diagnose, treat, cure or prevent any disease and products have not been FDA approved. You must be at least 21 years old to purchase these products. Talk to your physician or medical doctor for additional information.
CBD Oil Collection 2020