Best CBD Online Stores Reviewed & Rated
Finding the right CBD product for you requires thorough research on the best CBD online store of your choice and its products.
It's vital to establish that the company you're shopping from has a reputable image and manufactures quality hemp oil products.
The easiest way to confirm this is by checking whether the company can provide test results from their third-party lab tests.
Not only does this confirm that you're getting products that pass rigorous standards, but it also means that the company has nothing to hide.
We review the CBD online stores and the best CBD oil in the market, so you don't have to.
Best CBD Online Stores
You can find CBD oil for sale in health stores throughout the US, but it can be hard to authenticate its quality without thoroughly scrutinizing the brand and its manufacturer.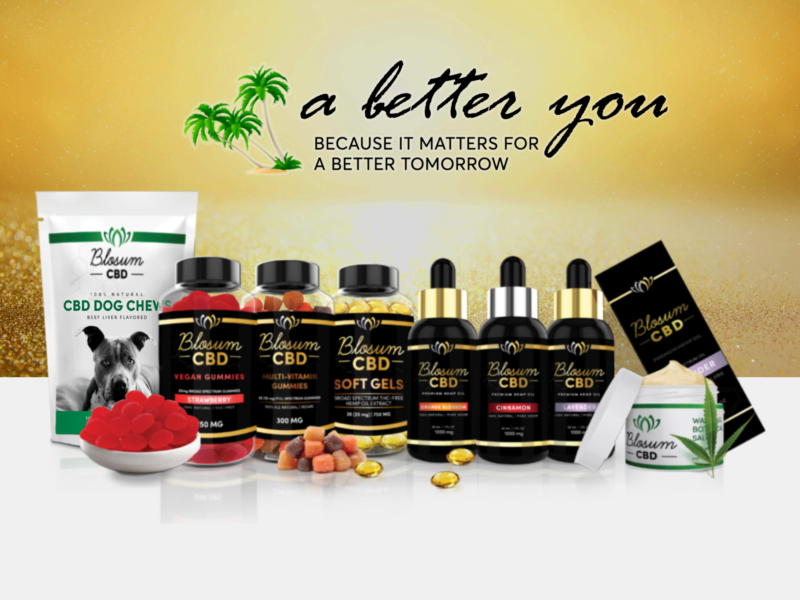 The best option is to look at CBD online stores, where they provide in-depth product descriptions and further research easily accessible to you.
Blosum, a California-based premier CBD company, has a line of organic hemp oil products for sale at their online store. What's great about Blosum is that it can ship products all over the United States.
Third-party lab testing
You can buy CBD oil that is of the purest quality because Blosum utilizes a rigorous testing system.
They have on-site chromatography and third-party batch testing that ensures accurate levels of chemical compounds and legal compliance of THC content (federal law states that hemp-derived CBD can have only 0.3% THC).
Blosum's CBD products come from the finest hemp extracts in the country, which contain no solvents, no heavy metals, and no pesticides. Their CBD products can improve the quality of life and are credited for managing pain and reducing nausea.
All products Blosum manufacture, market, or distribute conform to the 2014 US Farm Bill section 7606.
It federally legalized the cultivation of Registered United States Industrial Hemp under certain conditions that they fully comply with.
Learn more about Blosum CBD's Organic Products; Get 30% off CBD; use code INQ21
Best CBD Online Retailers
Suppose you're still searching for premium hemp products from third-party retailers. Look no further because we've listed down the best CBD online retailers on the internet.
You don't have to worry about getting defective products because these brands have premium extraction methods, pure hemp extracts, and a wide range of products to choose from.
Trust us, they have our seal of approval and are worth purchasing from!
CBD Online Store: Blosum's Organic Hemp Oil Products
Blosum offers a wide variety of products, and customers can find every type of CBD oil they're looking for.
Whether you want to take advantage of the cannabis plant's entourage effect or simply want to build up your CBD tolerance, Blosum's CBD products are the ones for you.
Organic Vegan Gummies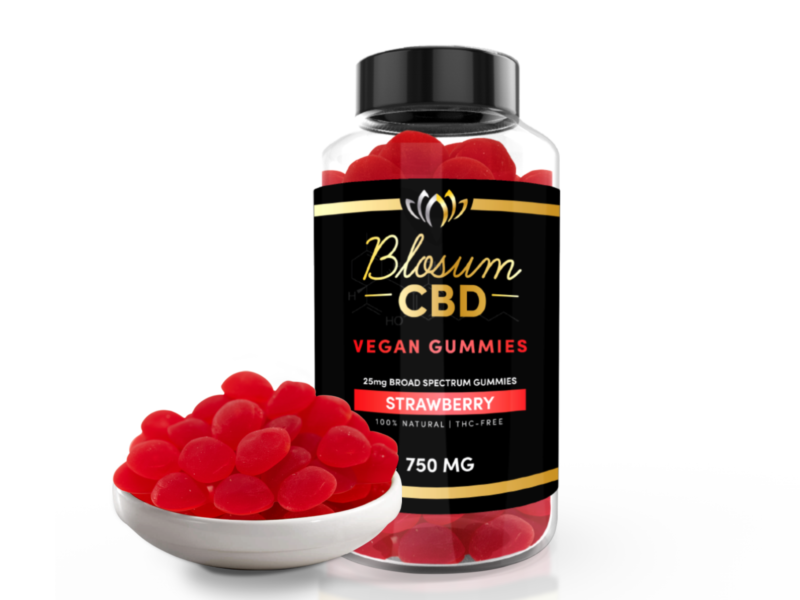 CBD online store Blosum sells Broad-Spectrum Organic Vegan Gummies that are THC-free.
25 mg CBD Concentration Per Gummy
Natural Fruit Flavor
Infused with Nutrients and Vitamins
No Artificial Sweeteners, Flavors, or Colors
Pure Hemp Oil Extract, Made in the USA
These organic gummies are an easy way to add to the therapeutic properties of CBD without the psychoactive compound of THC.
Blosum made its products so that consumers can supplement with this product as a healthy daily multivitamin.
Full-Spectrum Vegan Gummies
For those who want to take advantage of the entourage effect of cannabis, Blosum offers the Full-Spectrum Vegan Gummies.
10 mg or 25 mg CBD Concentration Per Gummy
0.3% THC
Full-Spectrum Phytocannabinoid Rich
Mixed Fruit Flavor
100% Natural, Made in the USA
Formulated with other cannabinoids like cannabidiol (CBD), cannabigerol (CBG), cannabichromene (CBC), and tetrahydrocannabinol (THC), these multivitamins are available in 10 mg of CBD per gummy.
Consumers can also get other nutrients from these gummies, such as biotin, vitamin D, vitamin E, vitamin B6, and folic acid.
They come in assorted flavors of cherry, strawberry, orange, lemon, and grape.
CBD Herbal Botanical Salve
You can target specific areas for pain relief with Blosum's Botanical Warming Salve.
500 mg Pure CBD
Infused with Turmeric and Ginger Scent Essential Oils
Maximum Bioavailability
Third-party Lab Tested, Made in the USA
For those suffering from joint and muscle pain, simply apply a liberal amount and rub it on the desired area.
With that, you'll be feeling pain relief in minutes.
Broad-Spectrum CBD Soft Gels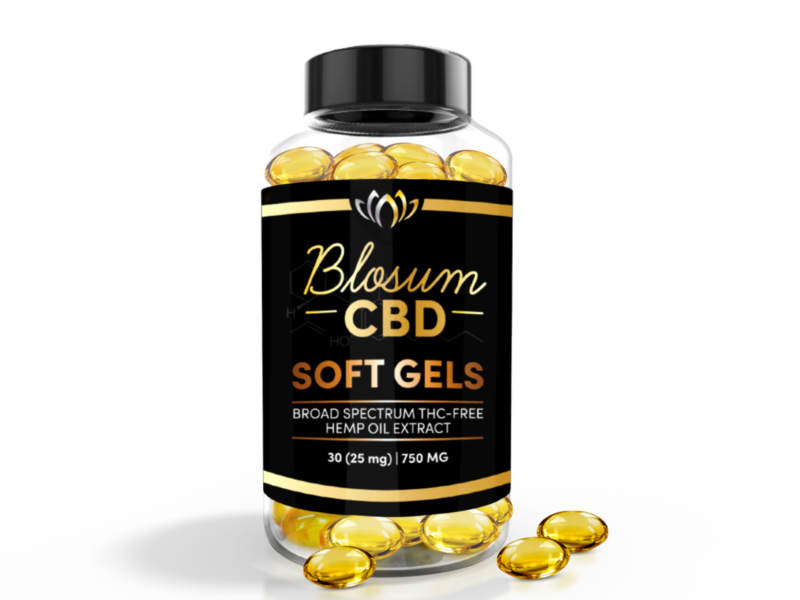 CBD capsules and soft gels allow a seamless introduction of cannabidiol into your everyday routine.
Formulated for maximum bioavailability, you will feel the cannabidiol effects quickly after taking Blosum's CBD Soft Gels.
Non-GMO, Pesticide-free
THC-free
25 mg CBD Per Soft Gel
100% Natural
Third-party Lab Tested, Made in the USA
Furthermore, they contain CBD oil extracted naturally from premium organic hemp plants.
Thus, you do not need to worry that the capsule you are taking contains any chemical additives or other unnecessary ingredients.
Full-Spectrum Oil Tinctures
Blosum's Full-Spectrum CBD Oil Tinctures are made from the highest quality carrier oils and are an excellent carrier for pure Phytocannabinoid-rich hemp extract.
Available in 500 mg and 1000 mg CBD Concentration
It comes in Lavender, Cinnamon, and Orange Blossom
Full-spectrum Phytocannabinoid Rich
0.3% THC
Third-party Lab Tested, Made in the USA
Blosum's oil tinctures come from the finest hemp strains in the country, which are free of pesticides, herbicides, solvents, and chemical fertilizers.
You can purchase a variety of CBD tinctures from Blosum, which are available in flavors of cinnamon, lavender, and orange.
THC-Free CBD Dog Soft Chews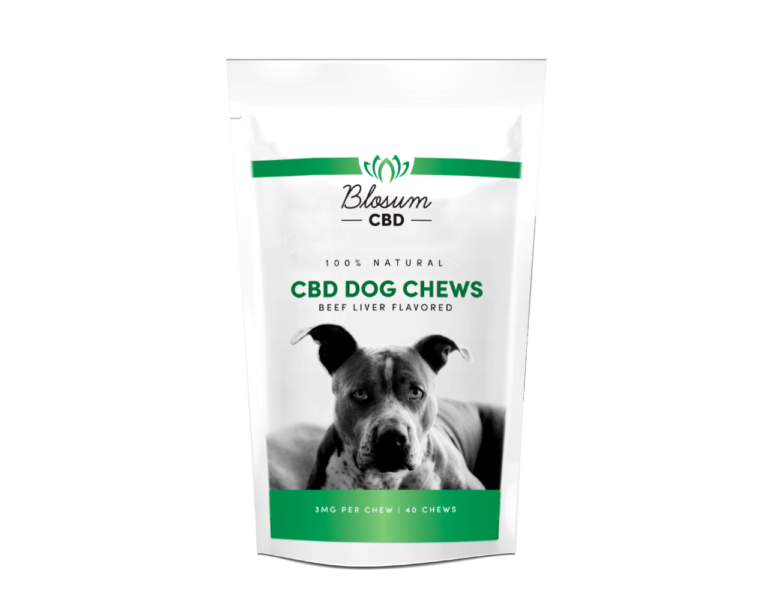 Blosum did not forget about your beloved animal companions. The CBD Dog Chews from Blosum are naturally extracted from premium, organic hemp plants.
100% Natural and Organic
Non-THC
3 mg CBD Per Treat
Beefy Liver Flavor
Third-party Lab Tested, Made in the USA
There are no chemicals in the pet treats, along with unnecessary fillers. Likewise, you can give your pet the best CBD-infused treats in the market.
CBD-infused products can reduce anxiety in dogs and manage pain symptoms from ailments like cancer, arthritis, and separation anxiety.
Furthermore, these come in beef flavor, so your dogs will love these tasty treats. Research is also showing promise in CBD's ability to stop cancer cells from multiplying.
To date, cancer is the common cause of death in dogs over two years old.
By giving them regular doses of CBD through their dog chews, you can ensure your beloved pet lives a long and healthy life cancer-free.
Perks of Buying CBD Online
If you're wondering how it's more beneficial to buy CBD online, we're going to break down all the reasons why online shopping is the way to go when looking to satisfy your hemp cravings.
Free Shipping + Nationwide Delivery
Not only can you purchase your hemp from the comfort of your home, but you can have it delivered straight to your door without additional costs!
Another perk is that most CBD shops can deliver nationwide. It doesn't matter if the headquarters of a certain brand are in California and you're in New York, and they'll find a way to get your products to you in the fastest way possible.
Some customers receive their products a day after purchasing them. It's just like they went to a brick-and-mortar store and bought their cannabidiol themselves.
Accessible Lab Test Results
We've already discussed the importance of buying lab-tested hemp products. If you look for help in physical stores, they might not have the lab test results.
This would require you to contact the retailer and waiting a few days before confirming that the product truly is safe for consumption.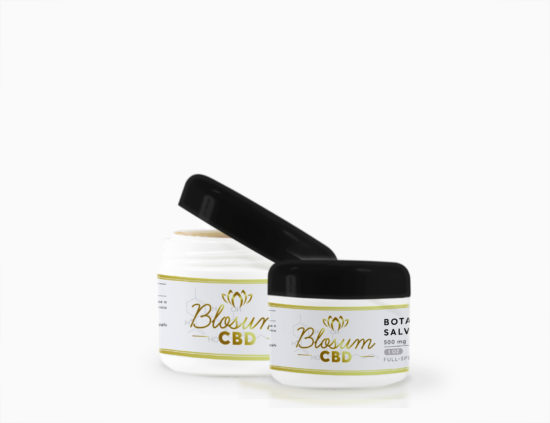 However, if you shop online, all lab test results are already available on the sites of the best CBD online retailers! These brands display the lab test results on the product page, so users know from the get-go that what they are getting contains only the purest hemp extracts around.
Honest Customer Reviews
Still unsure whether or not this product is right for you? You don't have to keep wondering if the sales attendant you asked for an opinion gives a biased answer to make a sale.
If you choose to buy CBD online, you can get honest reviews from the customers themselves! These brands display all customer reviews so you can get an honest take on the product from those who've tried it before you.
The best CBD online retailers all have these things in common. They ensure that the customer has the most convenient experience when it comes to buying CBD products online.
Related Articles
CBD Oil Health Benefits
The CBD industry saw its rise in the market thanks to the many apparent health benefits that cannabidiol (CBD) offers.
According to early research, CBD can potentially relieve pain, manage symptoms of severe medical conditions, and be a natural alternative to prescription medications.
Most of these health benefits have not been confirmed by studies, but many consumers are attesting to the abilities of CBD oil.
Reduction in pain and inflammation
The human body produces endocannabinoids using a specialized system known as the endocannabinoid system (ECS).
This system regulates a variety of functions in the body, including sleep, appetite, and pain.
Endocannabinoids are neurotransmitters that bind to cannabinoid receptors in the nervous system.
The cannabinoids in CBD oil may help reduce chronic pain by impacting endocannabinoid receptor activity, thereby interacting with neurotransmitters and reducing inflammation.
They help aid improvements in pain, walking, and muscle spasms. Research also shows improvements in people with arthritis.
Although hemp CBD oil products are still not regulated by the Food and Drug Administration (FDA), they did approve of one form of pure CBD, which reduces seizures in adults and children.
Epidiolex is a prescription drug to treat seizures caused by Dravet syndrome or Lennox-Gastaut syndrome.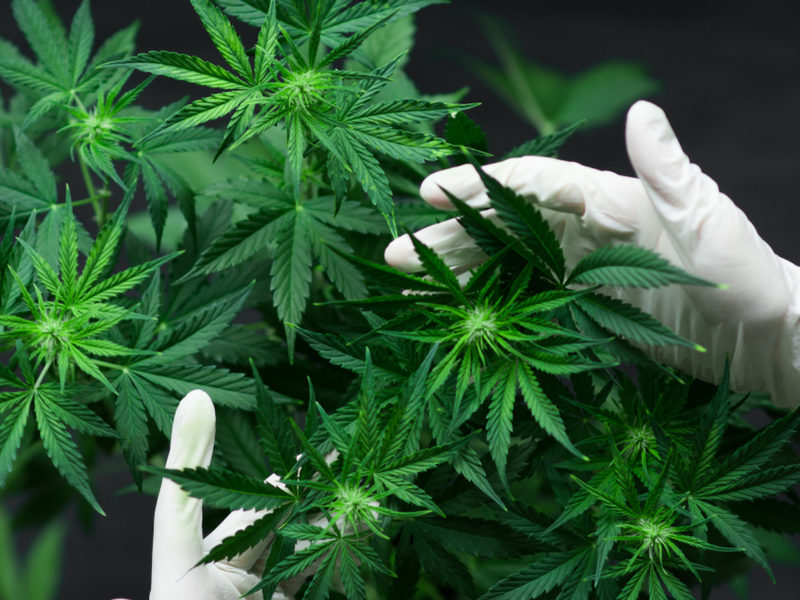 CBD oil from industrial hemp can reduce seizures in people with tuberous sclerosis complex, Sturge-Weber syndrome, febrile infection-related epilepsy syndrome (FIRES), and specific genetic disorders that can cause epileptic encephalopathy.
The FDA has yet to approve Epidiolex for other types of seizures.
Depression and anxiety management
The World Health Organization named depression as the single largest contributor to disability globally, and anxiety ranked sixth on the list.
Doctors prescribe pharmaceutical drugs to treat these mental illnesses. However, they can cause adverse side effects that harm the individual in the long term.
Moreover, some of these can be addictive and may lead the person to substance abuse.
CBD oil has shown potential as a viable treatment method for depression and anxiety.
For consumers, it's a better option because CBD usage has few side effects, none of which are as debilitating as those brought on by prescription drugs.
The recent legalization of hemp-derived CBD opened the way for more in-depth research. More and more studies are surfacing on the potential of cannabidiol.
This will allow scientists to understand further and comprehend the healing abilities of the hemp plant.
At the moment, CBD products are not meant to treat, cure, or prevent any diseases. Users are meant to take them as food supplements, and companies, in turn, only advertise them as such.
Consult with a physician before adding any form of CBD to your everyday regimen.
SUMMARY
To date, the FDA does not approve of CBD products, and the product is not intended to diagnose, treat, or cure any disease. Furthermore, these statements have not been evaluated by the FDA.
Consumers are to take CBD products as dietary supplements. Pregnant or nursing mothers should seek medical advice before using any cannabidiol product. Before trying out any organic hemp product, consult a physician.
Finally, you can find the right CBD oil for you by checking out reputable CBD online stores like Blosum. With a wide variety of organic products to choose from, you can enjoy CBD's health benefits the way you want to.
Is CBD Legal? Hemp-derived CBD products (with less than 0.3 percent THC) are legal on the federal level but are still illegal under some state laws. Check your state's laws and those of anywhere you travel. Moreover, keep in mind that nonprescription CBD products are not FDA-approved.
Published March 11, 2020; Updated October 7, 2021.