CBD Skin Care 101
If you want to know more about how cannabidiol and skin health mix, here's our CBD Skin Care 101. You'll know more about how CBD can help you have more radiant and more vibrant skin. Also, you'll learn how CBD-infused skincare products can help with certain skin conditions.
As with any product, you should buy CBD products from the best source available. This will ensure your CBD beauty products will deliver the best CBD skincare.
CBD Skin Care Benefits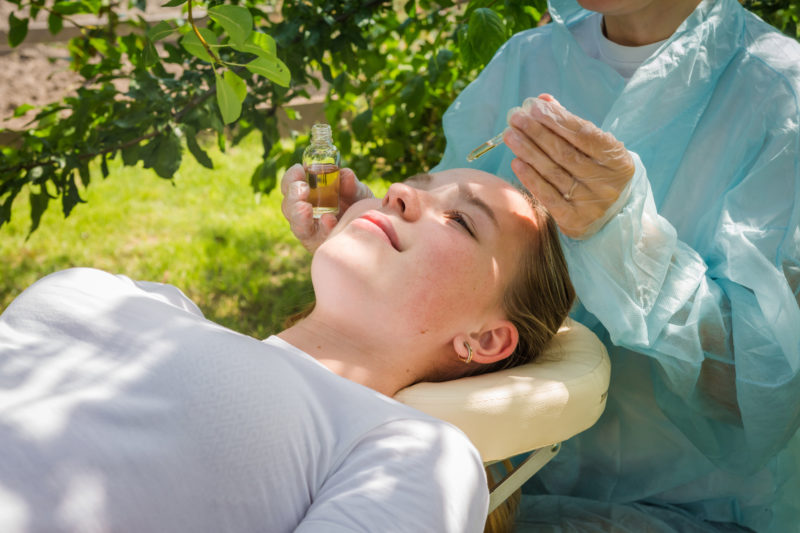 The first thing you should know from CBD Skin Care 101 is of course, what CBD is and what it's good for. Cannabidiol (CBD) oil is a substance extracted from the cannabis plant or hemp plant. It's not mind-altering, contrary to popular belief.
However, it may contain minuscule amounts of THC, the extract that has psychoactive properties. Despite its presence in some CBD oils, it does not induce a "high." In fact, it serves to induce an entourage effect which amplifies the health benefits of CBD.
Cannabidiol has been incorporated into various products as demand for its health benefits gain popularity. For example, it has been mixed into body lotions and other topicals along with hyaluronic acid. Thus, it has been discovered to have anti-inflammatory properties that help soothe sensitive skin and induce anti-aging effects.
Consequently, it is becoming an alternative to conventional skincare products with well-known side effects. There are even some skin conditions that it helps alleviate.
Aging Skin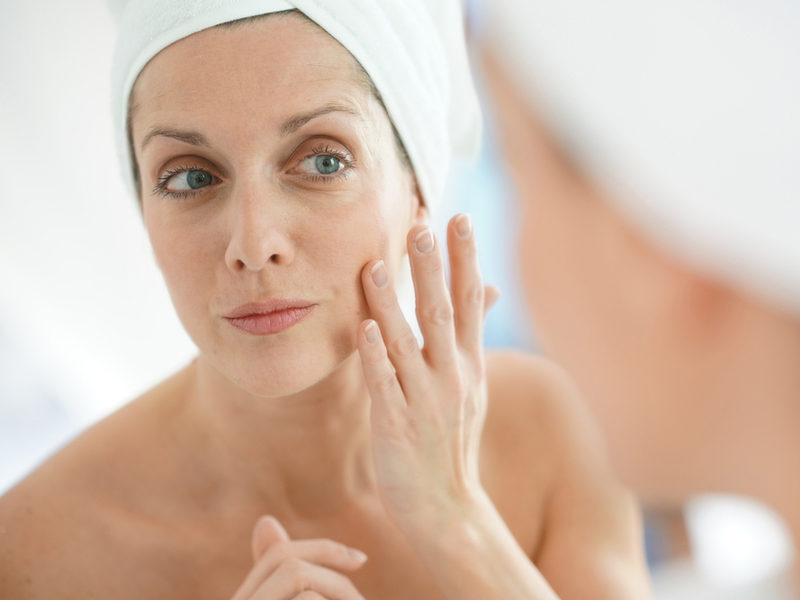 CBD oil has been found to contain substances with anti-aging properties. First, it contains vitamin A, a group of compounds that includes beta-carotene, retinal, and retinol. Furthermore, vitamin A in CBD oil has been found to reduce skin sagging, damage from UV rays, and reduce wrinkles.
Second, CBD oil also has vitamin E. This is an antioxidant that is found in our skin. Vitamin E prevents cell damage and aging acceleration by fighting against free radicals.
Dry Skin
CBD oil may also help with your dry, dehydrated skin. It contains fatty acids that prevent moisture loss and retain skin moisture by protecting the skin's barrier.
As mentioned earlier, CBD oil has vitamin E. The nutrient may actually help protect cell membranes. This prevents them from weakness or damage and makes sure they hold moisture.
Read More: How Does CBD Oil Make You Feel?
Eczema
One of the skin conditions that CBD tincture acts as an alternative treatment for eczema. The skin condition is characterized by red, cracked skin that may become inflamed and itchy.
Common treatments for it involve a combination of various medications: oral medicines, injections, antibiotics, and topical ointments.
However, they may have adverse side effects. For example, the eczema medicine corticosteroid may harm a person from prolonged use.
CBD is quite an alternative treatment since it targets most of the signs and symptoms of eczema like acne. You may just use the best CBD product instead of using a set of medicines. Furthermore, it deals with the irritation, pain, and moisturization that may need one conventional treatment each.
Related Articles
CBD Skin Care Company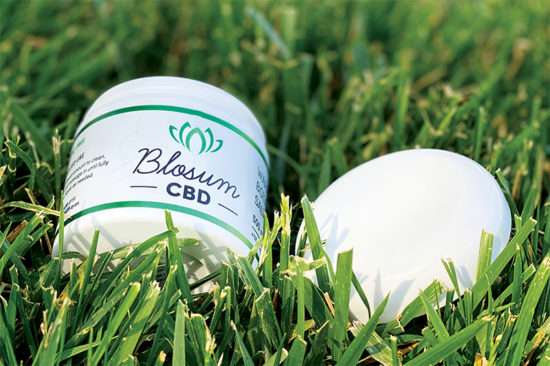 The next lesson of CBD Skin Care 101 is to buy CBD products from the best: Blosum. The company provides CBD products online made of full-spectrum CBD.
Each product is 100% lab-tested and USA-grown to make sure each has high CBD content with a tiny amount of 0.3% THC for better effectiveness.
CBD Skin Care Products
CBD skin care products come in a variety of topicals. Also, they contain essential oils that further enhance the skincare properties of CBD topicals:
Salves
Moisturizers
Facial serums
Bar soaps and body washes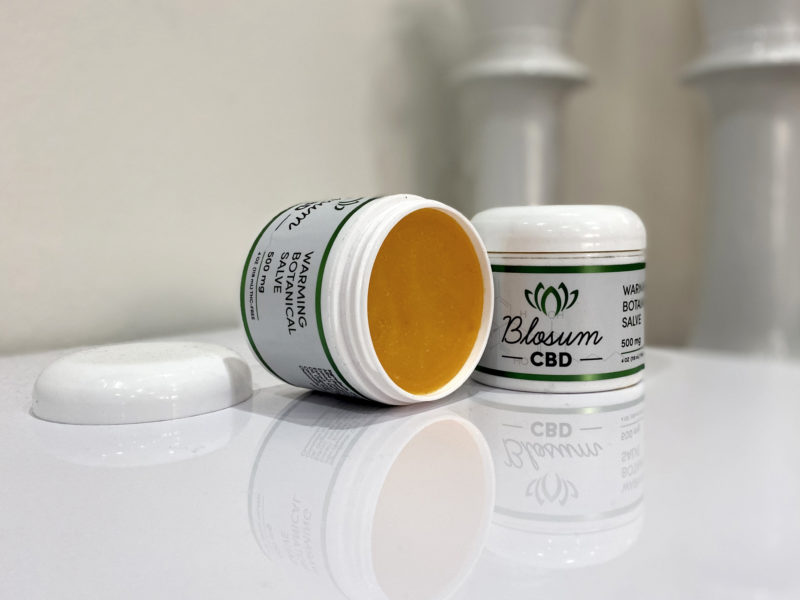 Last lesson of CBD Skin Care 101? Buy the best from Blosum: the THC-free 500 mg Warming Botanical Salve. This topical salve is made with the finest ingredients derived from ayurvedic tradition, including but not limited to coconut oil, ginger oil, peppermint oil, and lavender oil.
The salve provides a warm, soothing sensation to the skin and improves blood flow and vascularity.
Just apply a liberal amount to your skin and feel the rejuvenating effects of the Warming Botanical Salve and its aromatic Turmeric & Ginger scent.
Read More: How Much CBD Should I Take?
Summary
Cannabidiol has become popular due to its many health benefits. Likewise, this includes skincare, prompting the creation of various CBD skincare products such as topical creams and salves. It provides an alternative way to care for the skin and treat its conditions.
For the best CBD products for skincare, choose Blosum. Their products are guaranteed lab-tested and US-grown, ensuring each is safe and effective.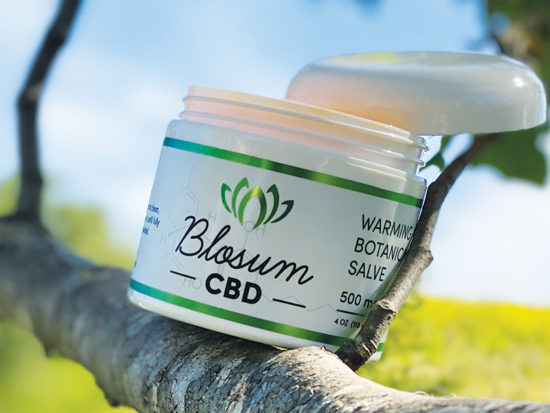 Disclaimer: Is CBD Legal?
Hemp-derived CBD products (with less than 0.3 percent THC) are legal on the federal level. These statements have not been evaluated by the Food and Drug Administration. This product is not intended to diagnose, treat, cure or prevent any disease and products have not been FDA approved. Moreover, you must be at least 21 years old to purchase these products. Talk to your physician or medical doctor for additional information.