How To Relax With CBD?
It is now an essential thing to relax with CBD products available anywhere and everywhere in some cases. A new way of finding that relaxing feeling we sought after a stressful day like the issues that are currently happening. It is also considered by most to treat, cure, or prevent mental disorders from occurring.
Due to its famous substance, Cannabidiol— which is mostly found in the hemp plant. It was then discovered that it might help and cure emerging health issues related to mental health like depression, anxiety, insomnia, and a lot more.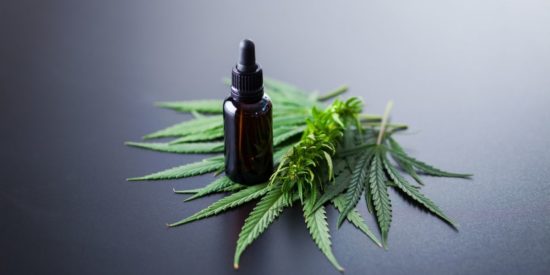 What is CBD and How to Relax with CBD
CBD is a substance derived from various Cannabis plants. CBD or Cannabidiol has relaxing properties that can address mental health concerns. It keeps you relaxed and regulates the behavior of your nervous system. Such illnesses related to your central nervous system are epilepsy, seizures, and other neurodegenerative diseases.
CBD does not give you a sense of a 'high feeling' since it is different from the cannabinoids found in marijuana, which has a high THC content volume. It is also not acclaimed to prevent any disease. Yes, It helps to loosen oneself. But on a regulated basis.
Flourishing and buzzing the market with its extreme features and benefits. CBD is dominating the market for the best alternative in addressing common concerns related to anxiety and stress.
How Many Suffer from Stress & Anxiety
These CBD products are being developed across the country to address mental health problems arising rapidly due to the ever-changing environment that we have. Plus, the ongoing dilemma that COVID19 has brought us.
According to some research, 18% of America's population every year has developed anxiety disorders. Simultaneously, 7.1% of adults have at least one major episode of depression in their lives, which is quite alarming as the number increases yearly.
CBD has shed light on this suffering that most people are experiencing. It has helped our ECS or Endocannabinoid system in our body to regulate our mood, sleep, appetite and even improve memory.
CBD Infused Massage
And, that is why a way on how you can cope with anxiety and stress is with massage therapies. CBD massage oils are now being infused in your typical relaxing massage, as this oil is composed of anti-inflammatory and pain-relieving compounds. A perfect way to ease joint pains and muscle cramps. It is also used for facial treatments, as it is also believed that it will loosen and relax the skin on the face, which will make you look younger and brighter.
CBD-infused massages provide soothing comfort that will surely relax both your mind and body. CBD oil and extracts are non-psychoactive materials compared with THC, the primary psychoactive material found in marijuana.
Cooking with CBD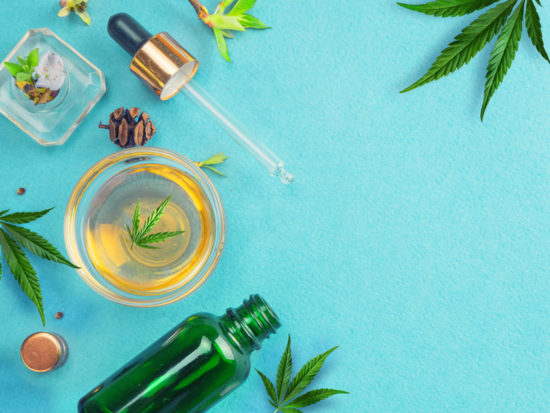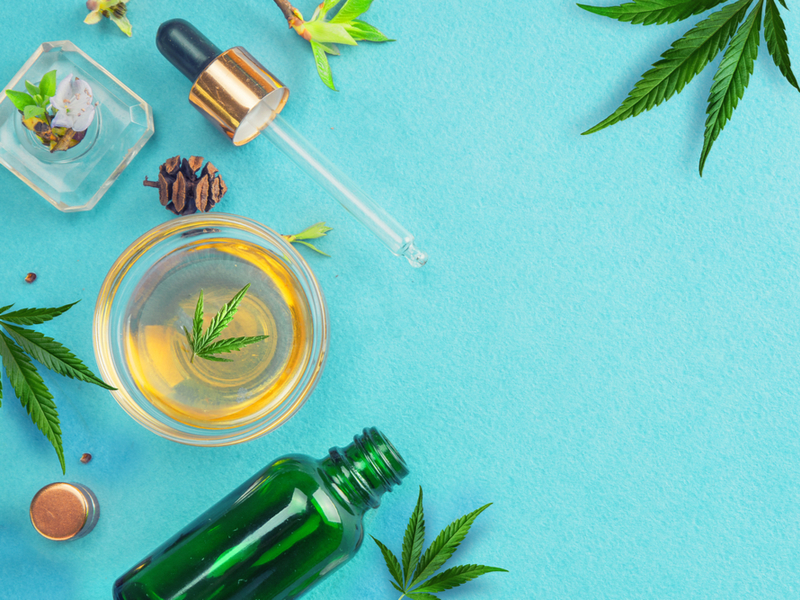 It is not only by massages or therapies can you get the benefits of CBD. CBD oil can also be intaken in different forms. It can be mixed with salads, smoothies, cookies, and a whole lot more. CBD oil works best in small amounts at the start, so you can gauge the taste and the effect you would like to have since it is being taken directly.
Not only that, it helps you get that relaxing feeling by consuming the product itself. But also by being able to enjoy the process of cooking itself. The feeling of satisfaction when you have completed a dish and the benefits you can gain from that dish you have cooked is a great way to cope with stress.
You can also explore by mixing it in a savory type of food by turning it into butter for toasts or pizzas and pasta. Though it is directly taken, it does not necessarily assure that it can diagnose, treat, cure, and give you all the benefits you seek to achieve from the product.
Other Benefits of CBD
Aside from its relaxing feature, which it is well known for, CBD was initially made to lessen several syndrome-related health issues, especially for children and the like. Doctors then prescribed CBD if patients do not respond well to the current medications to lessen seizures and other epileptic reactions.
It is well-known for addressing anxiety, insomnia, and other mental health concerns. CBD is also associated with an anti-inflammation feature that can help improve the process of healing skin-related problems. Like psoriasis, eczema, and other skin-irritating diseases.
In short, you may gain a lot of health benefits from CBD in general. It is all about how people are going to use it and how frequently. It is still best for that person to take professional advice on using the product to improve his/her health.
Dosage
Suggested use and doses of CBD differ on which type of CBD products you are going to use. The best form of CBD, which is well-known, is gummies and capsules. Therefore, dosage for those CBD forms is suggested and can be seen on the package itself, usually around 1-2 capsules a day. This may be different for some, depending on the body weight and what specific condition you would like to address in your body.
Similar to CBD tinctures or oral drops. Dosage and milligram vary per brand or product as they are not the same. It is still best to carefully read the instructions or product manual for the exact dosage if you are taking it independently.
You may also consult your doctor for prescription medications and ask his/her opinion on your dosage to intake. This will be more beneficial for most to know the current condition and future health developments that their body needs.

Different forms of CBD
As we have mentioned earlier, CBD has taken many forms lately. From CBD gummies to CBD capsules, and CBD essential oils to CBD creams, and a whole lot more. People would have to choose which form do they like their CBD.
Do you like it as candy-like gummies— easy to swallow and handy most of the time? Or you want it on your daily meal like CBD oils mixed on your favorite fruit shakes and salads.
CBD products out in the market are not intended to diagnose, treat, and cure a person with mental concerns or problems. It is still best to consult your doctor for the proper dosage and avoid negative side effects.
Believing that there is more to come on CBD's developments, many have accepted the results. The benefits that a person can get from using this product and removing the stigma of a person being high and addicted to Cannabinoid like CBD.
Is CBD Legal?
Now, since the popularity of CBD. A lot of questions are being raised everywhere. People are now raising their eyebrows regarding whether CBD is legal or not since it is still a form of cannabinoid.
US lawmakers leave the decision to each state on whether they will allow the selling and usage of CBD as a health supplement. Or somehow 'treatment' for those that are having insomnia or anxiety attacks and even uncontrollable seizures.
Currently, selling and using CBD products are explicitly allowed for most states in the US. But, since there is still a part of the country that is still conservative about these CBD developments ongoing.
Related Articles
Does CBD Produce A High Feeling?
CBD is one of the many cannabinoid compounds found in marijuana. Yes! You heard me right— Marijuana or the Cannabis Plant. Although it is found in cannabis, it is a non-psychoactive drug.
It does not make you high or intoxicate you in any way possible. In fact, under research, it may have possible anti-anxiety and anti-psychotic effects.
It is also found that CBD can have an entourage effect on users. The entourage effect means that CBD compounds mixed with other cannabinoid compounds and THC may improve the CBD intake.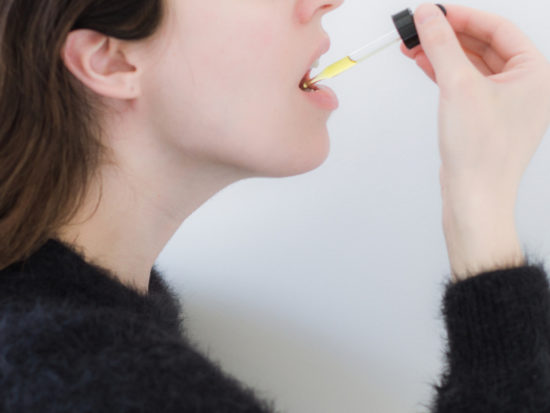 With a minimal presence of THC on the so-called full-spectrum CBD, it helps amplify the benefits you can get in a single dose of the common CBD product.
Compared to CBD, THC is more addictive as it has a high psychoactive drug content. The cannabinoid compound makes people high and is considered a narcotic drug that is highly addictive.
Final Thoughts
As a closing remark, CBD has evolved fast enough to cater to everyone's meaning of relaxation. It became flexible to use and be able for your body to consume all the benefits it can give you and how to relax with CBD products.
CBD became a necessity for everyone in managing stress, anxiety, and depression that most of us are going through.
Luckily, new hopes arise this new year as we face new challenges that this year will bring us. People will still try to find ways to relax, unwind, and save themselves from sanity each time.
DRUG ADMINISTRATION (FDA) DISCLOSURE
: These statements have not been evaluated by the FDA and are not intended to diagnose, treat, or cure any disease. Always check with your physician before starting a new botanical extract, medicinal herb, or dietary supplement program.
Disclaimer:
Is CBD Legal?
Hemp-derived CBD products (with less than 0.3 percent THC) are legal on the federal level but are still illegal under some
state
laws
. Check your state's laws and those of anywhere you travel. Keep in mind that nonprescription CBD products are not FDA-approved