Best CBD Online Store Near Me: Reviews and Ratings
Finding the right CBD product for you requires thorough research on the best CBD online store of your choice and its products. It's vital to establish that the company you're shopping from has a reputable image and manufactures quality hemp oil products.
The easiest way to confirm this is by checking whether the company can provide test results from their third-party lab tests. Not only does this confirm that you're getting products that pass rigorous standards, but it also means that the company has nothing to hide.
We review the CBD online stores and the best CBD oil in the market, so you don't have to.
What is CBD oil?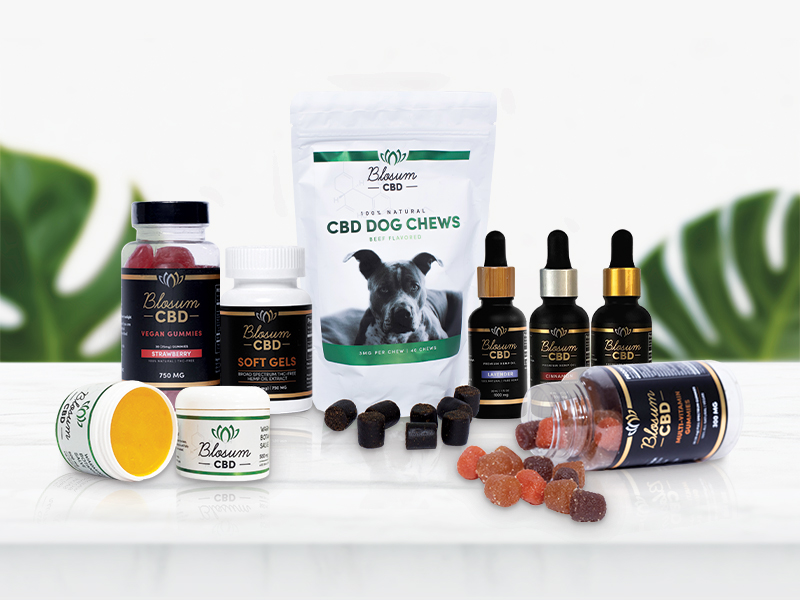 We can't start talking about the best of what CBD has to offer without understanding what it is. The term refers to cannabidiol, a natural extract from hemp and cannabis.
When people learn about this, most of them immediately recall the psychoactive effects of the latter. Contrary to popular belief, it's not the substance that causes this.
It's tetrahydrocannabinol (THC) that does. Some products still contain tiny amounts of THC, though. That's because some manufacturers want to induce an entourage effect.
It involves boosting the effects of CBD by mixing the substance with other components of the plant. The 2018 Farm Bill caps the amount of THC in products to 0.3%.
This is still enough to boost the effectiveness of the hemp extract potentially. More importantly, it's at that level where the chances of getting someone "high" are significantly low.
You can buy many products that don't contain THC. The downside is that you may not get as much potency from them. Of course, CBD oil is the one they have in common.
You may think that CBD oil is just "pure CBD." However, manufacturers often mix CBD with other oils from lavender, coconut, and other beneficial plants.
CBD may become more effective for certain health conditions depending on the oil. Let's take lavender oil, for example. It's well-known as a natural sleep aid.
Since hemp oil can help with sleep, the lavender extract may enhance its effects. Aside from the additional oil, other hemp plant materials may improve it too.
CBD extract can have a wide range of substances in it. That's why you can classify the variety of products by their contents. Here are the CBD oils often found in products:
Full-spectrum
This is the type of CBD oil that contains THC and other hemp materials. Specifically, they contain all the 400 compounds, plant materials, and other ingredients found in the plant.
As we discussed, full-spectrum CBD oil is the one that often gives the utmost health benefits. You can find them in all sorts of goodies, such as oil tinctures and gummies.
Of course, you have to make sure that you know the contents of a product before buying. The full-spectrum oil may contain ingredients that may trigger a negative reaction.
Broad-spectrum
Think of full-spectrum oil, but without the THC. That's a simple way to describe broad-spectrum CBD. It contains the terpenes, flavonoids, and other cannabinoids of the plant.
Certain plant matter like the wax isn't in broad-spectrum oils. Yet, it's usually the best CBD oil you can get next to just the pure stuff. The other materials may still induce an entourage effect.
Some people prefer this one, especially if they follow a certain diet or lifestyle. That's why you can find many broad-spectrum products in various CBD retail stores.
Isolates
What if you just want CBD and absolutely nothing else? Then, you might be looking for CBD isolates. These are the oils that are 99% cannabidiol.
This might be ideal for those who need to follow a certain dosage. You won't have to work with other substances, so taking the right amount every day is a lot easier.
However, CBD isolates are typically the least effective of all the products. It doesn't have other materials needed for an entourage effect, unlike full-spectrum and broad-spectrum oil.
CBD Oil Health Benefits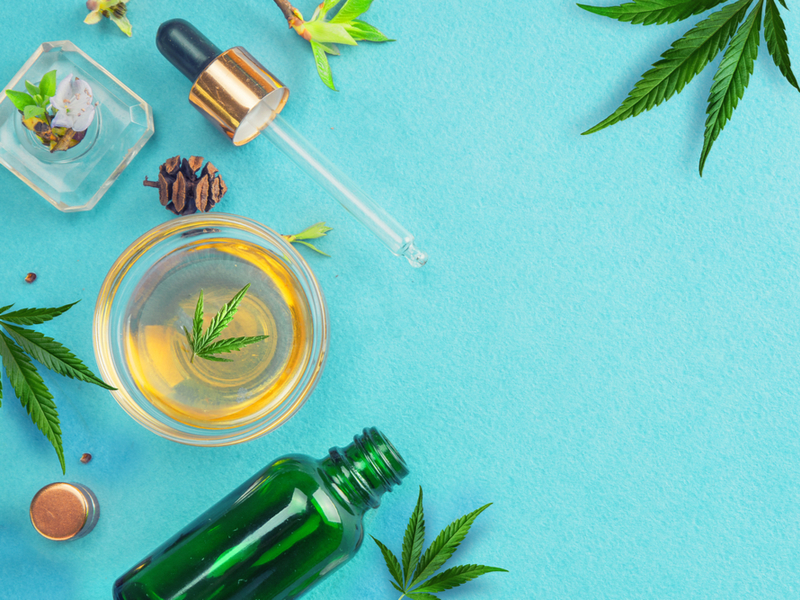 The CBD industry saw its rise in the market thanks to the many apparent health benefits that cannabidiol (CBD) offers.
According to early research, CBD can potentially relieve pain, manage symptoms of severe medical conditions, and be a natural alternative to prescription medications.
Most of these health benefits have not been confirmed by studies, but many consumers are attesting to the abilities of CBD oil.
Reduction in pain and inflammation
The human body produces endocannabinoids using a specialized system known as the endocannabinoid system (ECS). This system regulates various functions in the body, including sleep, appetite, and pain.
Endocannabinoids are neurotransmitters that bind to cannabinoid receptors in the nervous system. The cannabinoids in CBD oil may help reduce chronic pain by impacting endocannabinoid receptor activity, thereby interacting with neurotransmitters and reducing inflammation.
They help aid improvements in pain, walking, and muscle spasms. Research also shows improvements in people with arthritis.
Minimizing epileptic seizures
Although hemp CBD oil products are still not regulated by the Food and Drug Administration (FDA), they approved one form of pure CBD, which can reduce seizures in adults and children. Epidiolex is a prescription drug used to treat seizures caused by Dravet syndrome or Lennox-Gastaut syndrome.
CBD oil from industrial hemp can reduce seizures in people with tuberous sclerosis complex, Sturge-Weber syndrome, febrile infection-related epilepsy syndrome (FIRES), and specific genetic disorders that can cause epileptic encephalopathy.
It is, however, not approved for treating these other types of seizures.
Helps with cancer symptoms
People with this disease are likely to experience multiple symptoms, specifically body pains. Fortunately, Canada approved a certain drug that may help soothe patients.
The country approved the use of Sativex in 2005. It contained CBD and THC, likely to help with pain related to multiple sclerosis and other neuropathic conditions.
A US study in 2020 even tested this benefit of CBD and found that it worked on the respondents. Still, we need more trials and studies to prove its benefits once and for all.
Cancer patients may also become nauseous after chemotherapy, causing them to throw up. In 2015, another study found that it may help with the dizziness often caused by chemo.
Helps with skin conditions
One common thing about these applications is that you have to ingest the CBD. Believe it or not, you can use this substance as a skincare supplement.
It often comes as some sort of salve or cream. Similar to lotion, it may help you rehydrate dry skin. That's because of the vitamin E often found in CBD goodies.
What's more, it may help reduce skin aging symptoms such as sagging and wrinkling. Aside from vitamin E, the oil's vitamin A provides this benefit.
Some may take the revitalizing effects further by helping with the symptoms of Eczema. It's a health condition that dries skin to the point that it reddens and cracks.
Depression and anxiety management
The World Health Organization named depression as the single largest contributor to disability globally. Anxiety ranked sixth on the list.
Although mental illnesses like these are treated with pharmaceutical drugs, they can cause adverse side effects that harm the individual in the long term.
Moreover, some of these can be addictive and lead the person to substance abuse. CBD oil has shown potential as a viable treatment for depression and anxiety.
For consumers, it's a better option because CBD usage has few side effects, none of which are as debilitating as those brought on by prescription drugs.
Makes it easier to fall asleep
CBD is likely to cause calm sensations for people, so it's easy to see why it may calm someone with anxiety or depression. Yet, some people use it for less serious conditions.
For example, some people use CBD oil to make it easier to fall asleep. We see more people have trouble getting some shut-eye because of the stress of daily life.
The best option for CBD sleep aids is often the right essential oils. For example, you may want to use an oil tincture containing soothing lavender oil.
Improve blood pressure
Besides a lack of sleep, people nowadays suffer from cardiovascular problems. Regular life often involves sitting for long periods while eating unhealthy foods.
This is why you can find so many high blood pressure folks. Fortunately, CBD oil is one of the things that may help these people.
A 2017 study compared a group of people who took CBD and another that didn't. They found that the former had lower blood pressure than the other team even after stressful activities.
Of course, we need more trials to prove that CBD can truly help with blood pressure. Yet, there is promising potential for this extract to help with such a condition.
Helps in managing diabetes
A small study found that CBD may decrease resistin levels in someone with diabetes. It's the substance that causes resistance to insulin, the protein that maintains sugar levels.
As a result, CBD might help people deal with the disease in the future. At the time of writing, the results aren't enough to truly prove its effectiveness against diabetes.
With further research, we may see a diabetes medicine that contains CBD. Still, it's a good thing that scientists found such potential in this natural extract.
The recent legalization of hemp-derived CBD opened the way for more in-depth research. This will allow scientists to understand further and comprehend the hemp plant's healing abilities. Currently, CBD products are not meant to treat, cure, or prevent any diseases. They are only meant to be taken as food supplements.
Consult with a physician before adding any form of CBD to your everyday regimen.
Best CBD Online Stores
You can find CBD oil for sale in health stores throughout the US, but it can be hard to authenticate its quality without thoroughly scrutinizing the brand and its manufacturer.
The best option is to look at CBD stores online, where they provide in-depth product descriptions and further research that is easily accessible to you.
Blosum, a California-based premier CBD company, has a line of organic hemp oil products for sale at their online store. What's great about Blosum is that it can ship products all over the United States.
Third-party lab testing
You can buy CBD oil of the purest quality because Blosum utilizes a rigorous testing system. They have on-site chromatography and third-party batch testing that ensures accurate levels of chemical compounds and legal compliance of THC content (federal law states that hemp-derived CBD can have only 0.3% THC).
Blosum's CBD products come from the finest hemp extracts in the country, which contain no solvents, no heavy metals, and no pesticides. Their CBD products can improve the quality of life and are credited for managing pain and reducing nausea.
All products Blosum manufacture, markets, distribute, and conform to the 2014 US Farm Bill section 7606, which Federally legalized the cultivation of Registered United States Industrial Hemp under certain conditions which they fully comply with.
Best CBD Online Retailers
Suppose you're still searching for premium hemp products from third-party retailers. Look no further because we've listed down the best CBD online retailers on the internet.
You don't have to worry about getting defective products because these brands have premium extraction methods, pure hemp extracts, and a wide range of products to choose from.
Trust us, they have our seal of approval and are worth purchasing from!
Blosum's Organic Hemp Oil Products
Blosum offers a wide variety of products, and customers can find every type of CBD oil they're looking for.
Whether you want to take advantage of the cannabis plant's entourage effect or simply want to build up your CBD tolerance, Blosum's products are the one for you.
Organic Vegan Gummies
Blosum sells Broad-Spectrum Organic Vegan Gummies that are THC-free. The vegan gummy products are currently available in delectable strawberry flavor.
These organic gummies are an easy way to add to the therapeutic properties of CBD without the psychoactive compound THC. These ingredients are designed so that consumers can supplement with this product as a healthy supplement.
If you're not keen on full-spectrum products, you might want to try this option. It's likely to produce the closest potency level to the full-spectrum CBD oil. Here are some more details:
Available in 25 mg cannabinoid concentrations
Each container has 30 gummies
Has a total CBD content of 750 mg
Made with vegan-friendly and all-natural ingredients
Cannabinoid-rich
Contains no THC
Has a wide range of vitamins and other nutrients
Has no artificial colors, sweeteners, or flavors
Full-Spectrum Gummies
For those who want to take advantage of the entourage effect of cannabis, Blosum offers the Full-Spectrum Gummies that contain the following ingredients:
Cannabidiol (CBD)
Cannabigerol (CBG)
0.3% tetrahydrocannabinol (THC)
Cannabichromene (CBC)
Biotin
Vitamin B6
Vitamin D
Folic acid
Vitamin E
These gummies are available in 10 mg or 25 mg of CBD per gummy. Also, this full-spectrum CBD gummy comes in strawberry, orange, cherry, grape, and lemon flavors.
Here are some more details about this product:
Comes in 10 mg or 25 mg cannabinoid concentrations
Has a total of 300 mg or 750 mg of CBD, depending on the concentration
Each bottle contains 30 gummies
Made with all-natural ingredients
Has no gluten
Full-spectrum Phytocannabinoid-rich
No artificial flavors, colors, or sweeteners
THC-Free Botanical Warming Salve
You can target specific areas for pain relief with Blosum's Botanical Warming Salve. It's THC-free, offers improved ingredients' bioavailability, and encourages optimal healing by stimulating local blood flow and vascularity.
For those suffering from joint and muscle pain, simply apply a liberal amount and rub it on the desired area, and you'll be feeling pain relief in minutes.
You may also want to use Blosum's Botanical Salve for everyday use. It contains Arnica Montana that may help reduce bruising, and the beeswax may help restore skin.
Its olive oil and coconut oil may help bust pimples and heal wounds. Meanwhile, the vitamin E in Blosum's Salve may help protect your skin from free radicals and keep it rehydrated.
Comes in 1 oz or 2 oz containers
500 mg of CBD per bottle
Uses full-spectrum CBD extract
Made in the USA
100% USDA Certified Organic
Lab-tested by a third party
CBD Lip Balm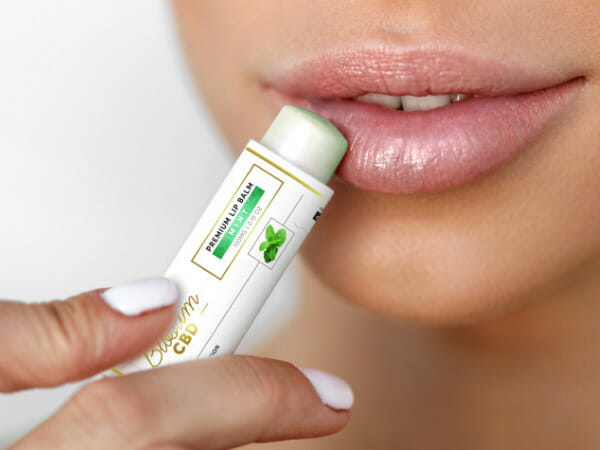 This is another one of Blosum's best CBD oil products. Its Organic CBD Lip Balm contains a unique blend of essential oils that moisturize your lips for an extended period.
Each one contains 100 mg of CBD isolate, providing ten times more cannabidiol than the other brands. What's more, it won't leave a greenish tint, unlike similar alternatives.
It even contains shea butter that boosts skin rehydration. Meanwhile, the cocoa butter protects them against harsh temperatures. Blosum's Lip Balm is also easy to apply because of its beeswax.
Available in 0.15 oz tubes
Made with fresh hand-picked materials from Colorado
100% USDA Certified Organic
Third-party lab tested
Non-GMO
Made in the USA
Broad-Spectrum CBD Softgel Capsules
CBD capsules and soft gels allow a seamless introduction of cannabidiol into your everyday routine. Formulated for maximum bioavailability, you will feel the cannabidiol effects quickly after taking Blosum's CBD Softgel Capsules.
They contain CBD oil extracted naturally from premium organic hemp plants. You do not need to worry that the capsule you are taking contains any chemical additives or other unnecessary ingredients.
What's more, it has MCT oil extracted from coconut oil. This allows the body to absorb the softgels much quicker than other products. As a result, you get the CBD oil benefits faster too!
25 mg of CBD inside every capsule\
Has MCT oil covered in a gelatin shell for fast absorption
Made in the USA
Tested by a third-party laboratory
Non-GMO
100% organic
Full-Spectrum Oil Tinctures
Blosum's Full-Spectrum CBD Oil Tinctures are made from the highest quality carrier oils and are an excellent carrier for pure Phytocannabinoid-rich hemp extract.
With less than 0.3% THC, consumers can enjoy the entourage effect of cannabis. Blosum's oil tinctures are made with the finest hemp strains in the country, which are free from pesticides, herbicides, solvents, and chemical fertilizers.
You apply this sublingually by dropping some under your tongue. That way, you're more likely to absorb the oil so that you may experience the benefits of the CBD oil tincture almost instantly.
You can purchase a variety of CBD tinctures from Blosum, which are available in flavors of cinnamon, lavender, and orange.
THC-Free CBD Dog Soft Chews
Blosum did not forget about your beloved animal companions. The CBD Dog Chews from Blosum are naturally extracted from premium, organic hemp plants. There are no chemicals added to the pet treats, along with unnecessary fillers. Your pet only gets the best in CBD oil-based treats.
CBD-infused products can reduce anxiety in dogs and manage pain symptoms from ailments like cancer, arthritis, and separation anxiety. These come in beef flavor, so your dogs will love these tasty treats.
Research shows promise in CBD's ability to stop cancer cells from multiplying. To date, cancer is the common cause of death in dogs over two years old. By giving them regular doses of CBD through their dog chews, you can ensure your beloved pet lives a long and healthy life cancer-free.
Perks of Buying CBD Online
If you're wondering how it's more beneficial to buy CBD online, we're going to break down all the reasons why online shopping is the way to go when looking to satisfy your hemp cravings.
Free Shipping + Nationwide Delivery
Not only can you purchase your hemp from the comfort of your home, but you can have it delivered straight to your door without additional costs!
Another perk is that most CBD shops can deliver nationwide. It doesn't matter if the headquarters of a certain brand are in California and you're in New York. They'll find a way to get your products to you in the fastest way possible.
Some customers receive their products a day after purchasing them. It's just like they went to a brick-and-mortar store and bought their cannabidiol themselves.
Accessible Lab Test Results
We've already discussed the importance of buying lab-tested hemp products. If you look for hemp products in physical stores, they might not have the lab test results.
This would require you to contact the retailer and wait a few days before confirming that the product truly is safe for consumption.
However, if you shop online, all lab test results are already available on the sites of the best CBD online retailers! These brands display the lab test results on the product page, so users know from the get-go that what they are getting contains only the purest hemp extracts around.
Honest Customer Reviews
Still unsure whether or not this product is right for you? You don't have to keep wondering if the sales attendant you asked for an opinion gives a biased answer to make a sale.
If you choose to buy CBD online, you can get honest reviews from customers! These brands display all customer reviews so you can get an honest take on the product from those who've tried it before you.
The best CBD online retailers all have these things in common. They ensure that the customer has the most convenient experience when it comes to buying CBD products online.
What to look for in your CBD products
Buying CBD online can be nifty, but it can also be risky. If you're not careful, you might just buy a substandard product. It may not provide the benefits you wanted, or worse.
This will not be an easy task for first-time buyers. That's why it is important to research CBD oil products before purchasing them. Start by understanding the types of CBD oils.
This will help you narrow down the types of goodies you will search for on the websites. Then, study the types of products like gummies, oil tinctures, and capsules.
You're off to a great start by reading this article! That's not enough, though. You will need to prepare for your shopping spree with the following steps:
#1. Check your local laws.
CBD legalization is spreading across the United States and the world, but some areas still refuse to go along with it. See if you're in one of those places that oppose CBD.
You may not be able to buy CBD oils if that's the case. Let's say you live in a state that's more open to CBD use. You still have to confirm the state laws regarding the plant extract.
Perhaps you need to register for a certain program first. Some states only allow people to buy CBD if they have certain medical conditions. After that, make sure to follow those rules.
For example, make sure to bring the documents required in your area. What's more, inquire at your local government office about the licensed CBD retailers nearby.
This will make it easier for you to find the best CBD provider. Of course, you might not need those since you're ordering your CBD oil products on the internet.
#2. Consult your physician
Several times, we've been mentioning that CBD's effects haven't been definitively proven yet. That's why it's a good idea to stay safe by consulting your doctor before you take CBD.
A health professional can figure out the right dosage of CBD that is safe for your body. He will consider important factors when checking your recommended daily dose, such as weight.
What's more, your doctor may provide various products and prescription medications you might want to try instead. That way, you have more options for your overall health.
As we've talked about, some states won't let you purchase CBD oil products unless you get medical advice beforehand. Again, check your local CBD rules.
#3. Look for the Certificate of Analysis (CoA).
This document lets you see the components of a particular CBD product. It will let you see a wide range of chemicals like the cannabinoids, the flavonoids, and these below:
Terpenes – You can usually find these in full-spectrum and broad-spectrum CBD oil products. Manufacturers may include them to enhance their products, but you should still keep your eyes peeled for them.
Microbes – Your CBD goodies shouldn't contain bacteria and other nasties. Make sure the microbe test result is "none detected" or "ND."
Pesticides – Farmers apply certain chemicals to their crops to keep insects away. If they put too much pesticide, that may harm consumers too.
Heavy metals – Make sure your CBD product doesn't have any trace of mercury, lead, and arsenic. These are highly toxic substances, even in tiny amounts.
What's more, the Certificate of Analysis should contain the following information:
Dates
Batch number
Product batch
The lot number or the code that links the CoA to a certain product
Details about the testing method
Test results
Approval signature
It's not enough to just read the certificate. Make sure it's legit by confirming it with the laboratory that supposedly wrote the CoA. You should be able to find them with a quick Google search.
If you find anything suspicious, look for another CBD retailer. The store may offer low prices, but that's not worth the cost of your health.
How to take CBD oil for the first time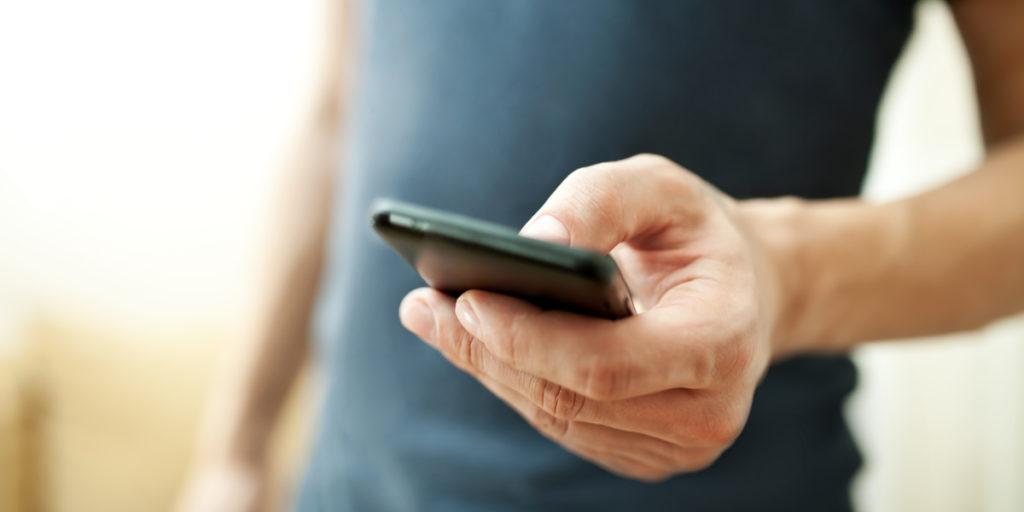 Once you get a product, CBD dosage should be your top priority. In other words, make sure you take the right amount of the product. This will help you avoid any unintended effects.
If this is your first time taking it, you may want to feel out your first dosage. See if you feel anything unusual after taking the recommended dosage written on the product label.
The rule of thumb is using two doses of CBD that total 25 mg per day. If your symptoms worsen, stop using the product. Consult a doctor if needed.
Related Articles
Verdict
To date, CBD products are yet to be approved by the FDA. Thus, the product is not intended to diagnose, treat, or cure any disease. Furthermore, these statements have not been evaluated by the FDA.
CBD products are meant to be taken as dietary supplements and are not recommended for pregnant or nursing mothers. Before trying out any organic hemp product, consult a physician.
You can find the right CBD oil for you by checking out reputable online stores like Blosum. With a wide variety of organic products to choose from, you can enjoy CBD's health benefits the way you want to.
Disclaimer: Is CBD Legal?
Hemp-derived CBD products (with less than 0.3 percent THC) are legal federal. The Food and Drug Administration has not evaluated these statements.
This product is not intended to diagnose, treat, cure or prevent any disease, and products have not been FDA approved. You must be at least 21 years old to purchase these products. Talk to your physician or medical doctor for additional information.
To learn more about Blosum, visit blosumcbd.com.
Updated on February 24, 2022.