Best CBD Oil in Texas
What's the best CBD oil in Texas? CBD is a potent cannabinoid that is found in the buds of marijuana plants. Recent research has shown it to possess numerous medicinal benefits. It may help relieve pain and anxiety, joint pain, chronic pain, and many other symptoms.
The benefits of CBD oil are astonishing. One of the greatest benefits is the lack of side effects—couple it with the absence of chemical compounds that lead to drug dependencies.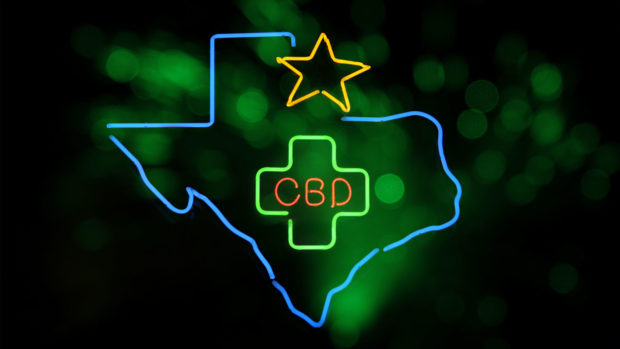 In the fluctuating political climate of today, many people have questions about medical marijuana.
They want to know how to find these goodies that are helping thousands of patients across America and the world.
We will be discussing where to find hemp seed oils, full-spectrum CBD oils, and other CBD products.
The products containing the cannabinoids are sweeping the nation and revolutionizing the medical marijuana industry.
Is CBD Oil Legal in Texas
Cannabis legality in Texas comes down to two factors: what THC content is and where the CBD is from.
Though marijuana is legal to possess for those with a prescription, the state has set an egregiously low cap on the number of cannabinoids legally allowed to be present in flower, unlike states like New York.
THC is targeted with the statehouse determining that a whopping .5% THC content by weight is the safest possible bud a medical marijuana patient can consume.
Laughable, right?
When combined with the harsh penalties that illicit possession of marijuana carries in the Lonestar state, their legal system related to the burgeoning marijuana industry is restrictive at best, and in some cases, downright draconian.
Can you imagine serving half a year in state prison for possession of a small amount of concentrate?
Texans can because their laws allow for such harsh penalties, even today's weed-friendly climate for recreational use.
Legality Today
But times are changing, even in Texas, and even if the progress is slow. Nowadays, patients of the medical marijuana program in Texas can purchase, possess, and consume CBD products.
This is possible only if the CBD is derived from hemp and not female, flowering marijuana plants.
While that may seem like a strange law, companies such as Blosum have capitalized on the growing industry in the southwest.
The cultivation of cannabis to provide the products for the Texas medical marijuana program is administered by three state-regulated farms—Suterra Wellness, Fluent, and Compassionate Cultivation.
These three companies release the test results to the public. Patients will know what they are buying, and their industrial hemp can provide potent pain relief and anxiety alleviation.
Can You Buy CBD Oil in Texas?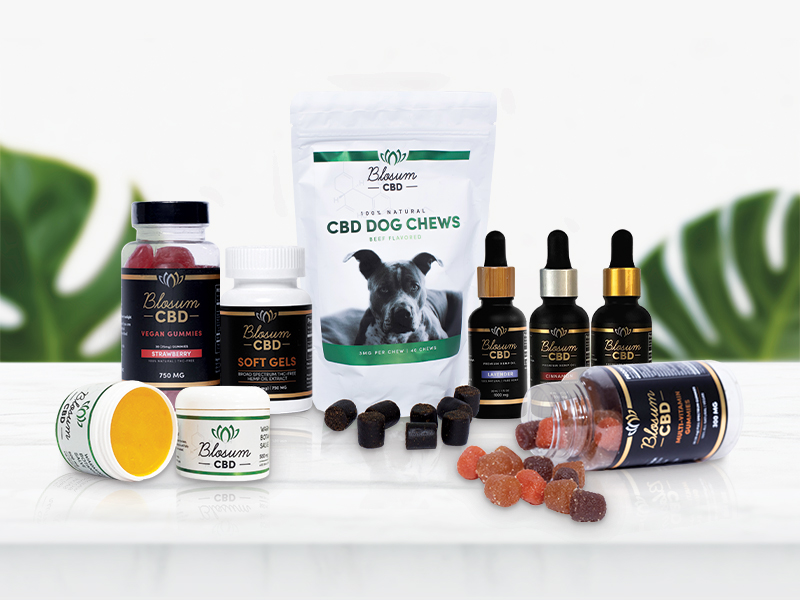 Is CBD legal in Texas? The state laws surrounding CBD oil Texas allow qualified patients to consume cannabidiol products as long as they come from hemp plants. In addition to the 2018 Farm Bill also permits users to buy, consume, and possess hemp-infused products with less than 0.3% THC content, whereas qualified patients can have products containing up to 0.5% THC.
Moreover, those who want to get their Texas CBD oil fix can purchase products in-stores and online. More physical stores are holding infused products on their shelves. These products come from locally sourced hemp, thanks to HB 1325 legalizing the local cultivation of industrial hemp in the state.
Nevertheless, some users prefer to buy their products online. With the CBD community reaching new heights every year, the abundance of new retailers gives consumers a wide range of choices. Nevertheless, how can you tell which ones are the best CBD products?
Related Article: Is CBD Oil Legal?
Where Can I Buy CBD Oil in Texas?
Now that you know that you can buy CBD oil in Texas, the question now is: where can you do so? Thanks to recent laws, consumers cannot buy hemp-based cannabidiol products from physical stores or online retailers.
Although you may have countless choices in your arsenal, every user should know what to look for when choosing the best CBD oil for them.
Locally Sourced Hemp
Local hemp farms abide by certain standards, which ensures the safety of the customer. Local farmers who cultivate hemp have a rigorous process to ensure that the end-product does not contain harmful ingredients such as pesticides, herbicides, and heavy metals. Since hemp is a bioaccumulator, whatever is in the soil may end up in your CBD product.
Moreover, locally sourced hemp also ensures that your product actually contains cannabidiol (CBD) content. Hemp sourced overseas may contain other additives or synthetic ingredients to cut costs.
Organic Ingredients
Your Texas CBD oil product contains other ingredients on top of hemp extract. These ingredients may include carrier oils, herbs, gelatin, or essential oils, depending on your chosen product. Regardless, to ensure the purity of your CBD, you should verify that the ingredients are organic and safe for consumption.
Third-Party Lab Tested
Checking labels may not be enough to soothe your conscience when it comes to buying your hemp. This is why premium quality CBD brands perform third-party lab reports testing on their products.
Third-party labs check the purity, consistency, and accuracy of the product. They check if the labels are accurate and if it contains the correct amount of cannabinoids stated. Furthermore, they also verify that the ingredients used are organic and are free of any harmful ingredients that may compromise the consumer.
Third-party lab testing is not a required step and is an expensive feat for any CBD in Texas.
However, companies that undergo testing for all their products show that they care about their safety and peace of mind. Additionally, it shows that the hemp company has nothing to hide when it comes to its extraction processes.
The Retailers
In Texas, medical dispensaries peddling CBD products have sprung up in most of the major cities. Locations serving their medical communities are present in El Paso, Fort Worth, Brownsville, San Antonio, Austin, and many other cities.
Other locations have similar offerings in other parts of the state. These stores' huge selection indicates how popular Texas CBD in the products is becoming in the state.
So without any more discussion, we will get into the products available in the state of Texas.
Blosum
The newest entry into the US wellness market is from Blosum, a California-based CBD brand.
Dedicated to improving the American lifestyle through safe and natural means, Blosum offers consumers a wide variety of CBD products extracted from one of the finest strains of hemp in the country.
Blosum makes buying CBD in Texas easy thanks to its online store.
Their line of products includes full-spectrum and broad-spectrum CBD.
Customers have a lot of choices when it comes to buying full-spectrum CBD.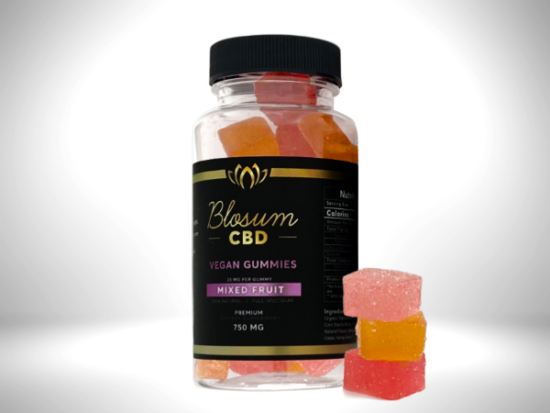 Full-Spectrum CBD Oil in Texas
CBD oil tinctures: Blosum's

oil tinctures

give the classic CBD oil a new taste as they come in lavender, orange, and cinnamon flavors. Users can take the CBD in Texas oil sublingually and enjoy the sweet flavors for the quickest absorption rate for recreational use. Moreover, they can add a few drops to their favorite food and beverages for an effortless dose of cannabidiol.

Full-spectrum gummies: This tasty candy now comes with the full health benefits of CBD and THC. Not only are you getting the most cannabinoids in your system with Blosum's

full-spectrum gummies

, but you are also getting an extra push from other nutrient-rich ingredients in the multivitamin gummies such as folic acid and biotin.

Their full-spectrum products allow users to enjoy the cannabis spectrum's entourage effect.
The entourage effect is when the cannabinoids, including essential oil, Fractionated Coconut Oil (MCT Oil) made from the highest quality coconuts and are pure Phytocannabinoid-rich hemp oil extract work together to give you optimum results with their cannabidiol products.
All of Blosum's full-spectrum products abide by the legal amounts of THC permissible. Less than 0.3% THC.
Another thing that makes Blosum stand out is that they boast of their quality products with their rigorous testing procedures.
They have on-site chromatography and third-party lab testing to confirm the purity of their products and the absence of harmful pesticides, additives, and heavy metals.
Blosum continues to set the bar for quality by offering a wide range of perfect products for every consumer and different types of CBD.
Broad-Spectrum CBD Oil in Texas
Organic vegan gummies: These

vegan gummies

let you slowly build your CBD tolerance whilst giving you a sugary treat. They are broad-spectrum and are completely free of any THC. For those who only want CBD in their systems, this is the product for you.

THC-free soft gels: Allow CBD into your system without any additional hassle using Blosum's

CBD soft gels

. All you have to do is pop one in your mouth to start enjoying the health benefits of cannabidiol.

CBD topicals: Say goodbye to joint and muscle pain because you can target specific areas with the

warming botanical salve

made by Blosum. Apply a liberal amount onto your desired area, and you will begin experiencing pain relief within minutes.

Non-THC dog chews: Blosum hasn't forgotten your animal companions because they have

CBD dog chews

that are all organic, vegan, and pet-friendly. These dog treats can reduce anxiety and relieve arthritis pain from your beloved pets. They come in the tasty flavor of beef liver, making it the perfect treat.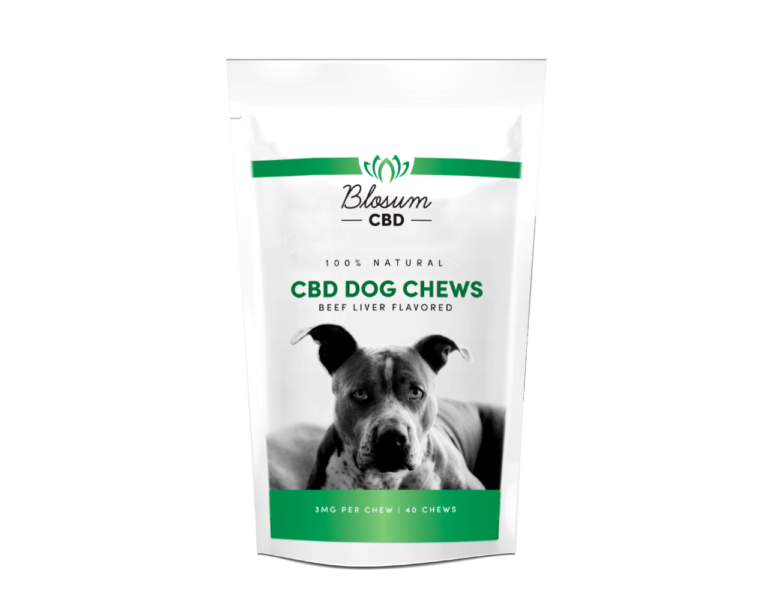 The health effects of CBD can aid users in managing symptoms of mental ailments. It can also help relieve pain relief from muscle spasms.
Customers can enjoy Blosum products as they ship all around the United States.
All products Blosum manufacture, market, or distribute conform to the 2018 Farm Bill. It federally legalized the cultivation of Registered United States Industrial Hemp under certain conditions they fully comply with.
To learn more about Blosum, go to blosumcbd.com.
The Products
CBD derived from hemp plants is federally legal. If it is legal in Texas, cannabidiol has recently made strides to open up its medical program to a wider variety of patients.
Consequently, this has created a rush for companies. This rush is to provide the increased inventories necessary to meet the growing medical community's needs.
In stores all across the Lonestar state, cutting-edge products such as MCT oils are hitting the shelves and flying off of them just as fast.
SUMMARY
By opening up the program and reducing the strictures of regulation, the state of Texas is seeking to bring CBD goodies to a wider variety of people.
Whether you shop in a traditional store or online at Blosum, remember ALL CBD PRODUCTS at BLOSUM CBD is Lab Tested and Organically Grown in the U.S.
Is CBD Legal? Hemp-derived CBD products (with less than 0.3 percent THC) are legal on the federal level but are still illegal under some state laws. Check your state's laws and those of anywhere you travel. Keep in mind that nonprescription CBD products are not FDA-approved.
Published November 26, 2019; Updated May 14, 2021.