CBD Oil Ohio
There have been several attempts to decriminalize the use of cannabis and legalize CBD oil in Ohio, but the Ohio senate put a halt to many of these attempts. As we try to answer the question, "Is CBD oil legal in Ohio?", we will also see how lawmakers push for the decriminalization of cannabis. In this article, we will guide you on where to get CBD oil Ohio, CBD legality in Ohio, and how its laws impact cannabis use. We will also touch on the possible side effects you may experience with CBD.
Where to Get CBD Oil in Ohio
Although there are physical health and wellness stores to buy CBD oil Ohio from, more people are turning to the internet for premier hemp products.
Blosum is a digital store that sells quality CBD-related products of all varieties.
Their products include CBD tinctures, CBD products for pets, CBD capsules, CBD salves, CBD gummies, and many more.
Although Blosum is based in California, buyers come from across all parts of America such as Texas, Michigan, Florida, and Ohio.
The brand prioritizes the quality and benefits of its products above other factors, even profits. In a bid to do so, Blosum only uses American-grown hemp plants.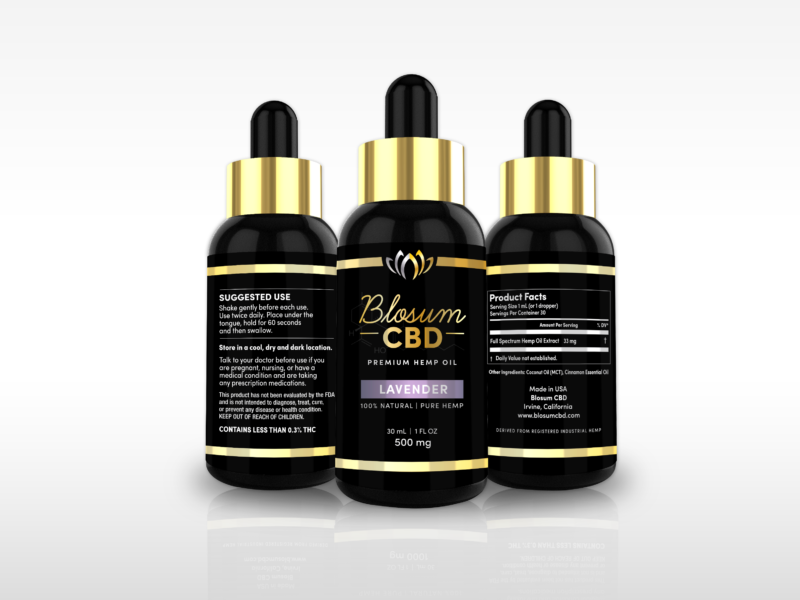 Blosum wants the best for their consumers and also respects their product choice. So as to put users on the right path, Blosum offers CBD guides on their site coupled with their blog.
If you're not sure what CBD products would work best for your condition, read the guides on Blosum blog on how to find the best CBD product for you.
For further information on the potentials of CBD and how it affects your health, consult your physician.
The products displayed on the Blosum site are not recommended for persons under the age of 18, in accordance with FDA rules and Ohio law.
All of the products listed here are lab-tested, made from U.S. grown cannabis, and have less than 0.3 percent tetrahydrocannabinol (THC). There are no CBD products over-the-counter that have been approved by the FDA.
Is CBD Oil Legal in Ohio?
The opposition against the legalization of CBD oil in Cleveland, Ohio met its defeat in June 2016 when the then-Governor, John Kasich legalized cannabis.
He signed the House Bill 523 into law after the bill got an 18-15 vote in the Senate and a 67-29 vote in the Ohio Statehouse.
It is important to mention that the law may vary across the state's major cities. Some states have enacted more policies in support of or against cannabis.
Even though Medical Cannabis was made legal by John Kasich in 2016, it took another 3 years before the first sales of Medical Marijuana could be performed.
To date, the Food and Drug Administration (FDA) hasn't approved any over-the-counter CBD products. It's important to do your research and make sure you're buying quality CBD oil.
In addition to the limit, the law requires patients to get a doctor's permit before purchasing CBD products.
Noncompliance with these aforenoted guidelines could attract varying penalties according to the Ohio laws.
Related Articles
CBD Oil Ohio: What About Cannabis?
CBD oil Ohio laws differ from cannabis laws. While CBD got its happy ending by being legalized, cannabis legalization faces a different story.
The then-governor of Ohio, James Allen Rhodes was not able to completely decriminalize the possession of cannabis. However, he was able to lessen the penalty attached to the crime.
Unlike Mike Pence, who opined that the reduction of penalty should not be prioritized over the reduction of crime, Rhodes was able to decriminalize cannabis to an extent.
Under the leadership of Rhodes, Ohio became the sixth state to reduce punishments on cannabis possession and usage.
The new law defines the possession of about 0.1kg of marijuana as a "minor misdemeanor." The use or sales of more than 0.1kg but lower than 0.2kg is classified as a misdemeanor. This misdemeanor could attract a month in jail and $250 fine.
In 2015, a group of investors sponsored another legalization attempt. They named it "Issue 3." The investors included Oscar Robertson (NBA Hall of Famer), Nanette Lepore (fashion designer), Frostee Rucker (NFL defensive end), and Nick Lachey (Boy Band singer).
Issue 3 is a ballot policy meant to legalize cannabis. The attempt failed at the polls by a 65-35 gap because of its unpopularity with the masses. They thought the aim of the Caucus sponsoring the process was not for the benefit of local farmers.
The possession of cannabis in Ohio remains illegal until this day.
Regardless of the stance of scientists and lawmakers on the advantages of cannabis, CBD is undoubtedly a substance of medical importance.
And there's one feature that's common to all medical ingredients – they act differently in users.
The benefits, action, and side effects might vary with individuals. The few side effects associated with the intake use of cannabidiol are:
Drowsiness
Lowered appetite or loss of appetite
GIT upset
Altered liver enzymes
Usually, the first three side effects are a result of the unfamiliarity of the body with the CBD compound.
However, these side effects become unnoticeable after the patients continue to use them for a couple of weeks.
The best bet to reduce the early side effects of CBD is starting out with little doses of CBD during the first week of usage. Then, you can increase it gradually as these side effects become less persistent.
If such side effects persist, stop using it and see your doctor.
Doctors advise patients with special medical conditions to either use small amounts of CBD or withdraw totally from the substance.
For instance, people with liver disease might have a hard time getting rid of CBD after it has impacted the body. As such, doctors do not prescribe them CBD products.
We discourage nurturing mothers or pregnant women to take CBD products, as they might contain impurities that could harm the neonate or babies.
The side effects of cannabis are not the same as the side effects of CBD. CBD is just one out of many cannabinoids present in cannabis or hemp.
Where to Buy CBD Products in Indiana
SUMMARY
Is CBD oil legal in Ohio? The law permits the use of CBD oil Ohio, but only with a doctor's permit.
You can enjoy the benefits of hemp-derived CBD oil in Ohio as long as you buy from the right brands.
It is paramount that you check the laws on your state's major cities as they may vary on CBD-related possession and usage.
Is CBD Legal? Hemp-derived CBD products (with less than 0.3 percent THC) are legal on the federal level, but are still illegal under some state laws. Check your state's laws and those of anywhere you travel. Keep in mind that nonprescription CBD products are not FDA-approved, and may be inaccurately labeled.