CBD Oil Florida: Is CBD Legal in Florida?
The legality of CBD in Florida has been a topic of debate since President Donald J. Trump signed the United States Farm Bill into law in 2018.
Even though the law was explicit on the freedom to sell industrial hemp, the isolation of cannabis blows hot and cold in the minds of Floridians.
The debate got heated when a North Carolina woman was arrested in Florida for the possession of a bottle of CBD oil. This happened back in 2019.
Our guide sheds light on where you can get CBD in Florida, CBD legality in Florida, and the future of CBD.
Where to Buy CBD Oil in Florida
Blosum CBD and its products are manufactured in California.
However, it can be shipped to Florida thanks to its online store.
The CBD was extracted from hemp, making it a legal substance, unlike the marijuana-extracted CBD oil.
The difference between the two is that hemp products contain 0.3% THC content. THC from hemp is within the legal limit.
Marijuana-extracted CBD, on the other hand, can contain more THC content that is punishable by federal law.
Their CBD products are able to improve quality of life such as treating acne and reducing nausea.
Blosum CBD oil has a THC level of less than 0.3%. The coconut oil used in this product is a fractionated coconut oil (also known as MCT oil).
The high-quality MCT is a good vehicle for cannabidiol (CBD).
Blosum CBD has a rigorous third-party lab testing system. This is to ensure that the quality of CBD products you're getting is only the best in the market.
Their lab test results will confirm that their CBD oil products contain no more than 0.3% THC and have no traces of heavy metals, solvents, and pesticides.
They also locally source their hemp extracts from a farm in the United States.
Blosum CBD's line includes CBD Tinctures, CBD Soft Gels, CBD Topicals, CBD Gummies, and CBD for Pets.
CBD Oil in Miami
Blosum CBD can ship its products to Florida, including Miami, Tampa, Orlando, St. Petersburg, and Jacksonville.
Every city is governed by the same Floridan law, so you don't have to recheck for your city standards.
No matter where you are in the United States, such as San Diego, Alaska, or Texas, Blosum CBD can bring its premier CBD oil to you.
Florida Laws on CBD: Is CBD Oil Legal in Florida?
In 2019, the Florida governor signed into law Senate Bill 1020 allowing the growth of CBD strains of industrial hemp. The Florida Constitution allows the trade, possession, and use of low-THC CBD, which has at most 0.3% THC.
The Medical Marijuana Program was aimed at protecting the interests of seizure patients, who would benefit largely from the legalization of CBD oil.
In regards to the freedom of CBD oil sellers, the state of Florida has been considerate towards non-dispensary stores who are known for distributing, making or packaging CBD oil.
The digital trading and shipping of CBD are also legal in Florida, as long as the products meet the Medical Marijuana standard.
MMJ Training for Doctors
Doctors ought to apply for a training course under the state department of health before they can prescribe CBD products to their patients.
Like regular citizens, doctors could be detained and jailed if they prescribe CBD-based products for a patient without undergoing the training program.
The course is meant to be taken again once a doctor renews his/her license.
CBD oil is majorly used as a pain-reliever and anti-inflammatory agent.
This single feature makes CBD oil a general substance which can be used for a vast range of medical conditions since pain is a symptom common to all medical conditions.
CBD products are safe to use during surgery and for the symptom-management of other health ailments. It is safer when compared to artificial pain-relievers.
The kidney or liver could suffer irreparable damages when trying to break down substances from artificial pain-relievers.
Related Articles
While none of these are neither confirmed nor evaluated by the Food and Drug Administration (FDA), consumers are giving anecdotes on how hemp-based products are helping them live a better life.
The sale of CBD products is seeing a rise because of its apparent health benefits.
CBD oil acts on the brain receptors and immune system of arthritis patients, eliminating the pain and inflammation sensation.
Crohn's Disease
Crohn's disease, a lasting disorder that often leads to gastrointestinal inflammation, can be treated with cannabis instead of a placebo.
With CBD, patients don't have to worry about the side effects that come with the use and elimination of artificial drugs in the liver.
Cancer
Aside from the pain-relieving and anti-inflammatory effects of CBD on cancer patients who have undergone an operation, there's a glimmer of hope that CBD could help reduce the growth of cancerous cells or promote the self-annihilation of the affected cells.
Even though these claims are still unproven, research is currently ongoing on the positive effects of CBD on cancer patients.
Post-traumatic Stress Disorder (PTSD)
CBD helps PTSD patients by boosting their internal cannabinoid system or endocannabinoid system.
When boosted, the endocannabinoid system induces deep sleep, avoiding the uprising of bad memories.
CBD is good for the emotional and physical health of PTSD patients.
Nerve-related Diseases
The state of Florida also included nerve-related diseases such as epilepsy, Parkinson's disease, and chronic pain.
Parkinson's, a neurological condition that affects the nervous system, can be treated with CBD.
CBD is not recommended to Parkinson's disease patients with psychiatric comorbidities.
CBD Oil Indiana: Where Can I Buy CBD Oil in Indiana
SUMMARY
CBD oil is a legal substance in Florida. It falls under the Medical Marijuana Program.
Though CBD oil is legal in Florida, not everyone is permitted to use, sell or prescribe it.
As a Floridian citizen or tourist, you are not expected to have CBD oil in your possession unless you have been diagnosed with qualifying conditions.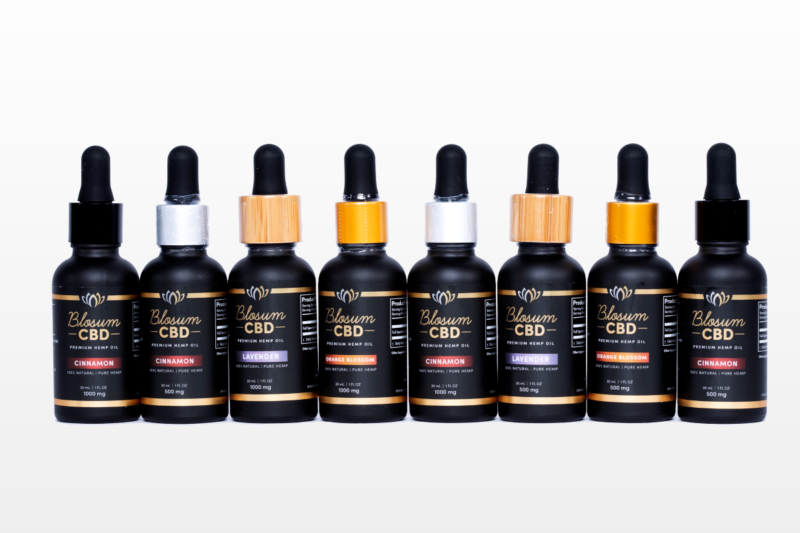 Is CBD Legal? Hemp-derived CBD products (with less than 0.3 percent THC) are legal on the federal level but are still illegal under some state laws. Check your state's laws and those of anywhere you travel. Keep in mind that nonprescription CBD products are not FDA-approved.