Is CBD Oil Legal in NY: Where to Buy CBD in New York
Are you interested in buying CBD oil in New York? Before doing so, we need to answer this question: Is CBD Legal in New York? CBD oil New York laws are complicated, to say the least.
Despite the Farm Bill of 2018 legalizing the hemp industry in all of the United States, consumers still feel like they're doing something illegal when using cannabidiol (CBD) products.
Experts assume that it's related to the fact that hemp is closely related to marijuana.
Luckily, New York is one of the states that legalized all forms of cannabis. Here is everything you need to know before purchasing CBD in New York.
In this article, we will guide you on where to buy CBD oil in New York, CBD legality in New York, and briefly touch on CBD health benefits.
Where to Buy CBD in New York
Where do you buy the best CBD oil in New York? Many people are purchasing CBD oil because of its rumored health benefits. Whether you're looking for CBD creams or CBD oil, New York is one of the states where you can freely get it as a dietary supplement.
CBD products are available throughout New York state. You can purchase these products without a doctor's prescription as long as you are using them as a food supplement.
If you are intending to use it as medication, you will need a medical marijuana card.
You can purchase CBD products in almost any health food store located in New York, although they are more common in New York City.
Buying CBD oil online is another option but it is best to conduct your research before purchasing CBD oil. You can get CBD oil no matter what state you're from, whether it is Texas, Florida, or New York.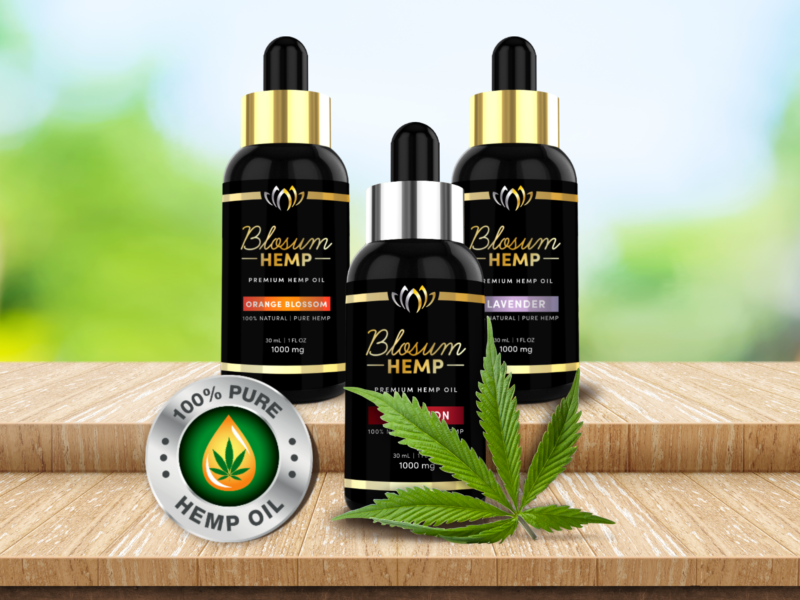 Here are a few things to look out for when finding the best CBD oil products for you:
Third-party testing
A wide array of products (CBD isolates, full-spectrum CBD oil, CBD gummies.)
Exemplary customer service
Since the Food and Drug Administration (FDA) does not regulate CBD products, be wary of those selling CBD oil that does not guarantee their products are third-party lab tested.
Find CBD oil from brands that can provide you security and quality in their products.
CBD Oil New York: Is CBD Oil Legal in NY?
New York is one of the states that fully legalized medical marijuana. In turn, NY residents can now buy products made with hemp extract.
On March 31, former governor Andrew Cuomo signed a law that would allow adults in the state to purchase, use, and possess CBD products.
It's called Assembly Bill A1248A, and it expands New York CBD laws and updates the existing ones.
Here is an overview of what it does for the CBD industry:
It provides details for the Cannabis Control Board and the Office of Cannabis Management.
The law increases the number of health conditions that the Medical Marijuana Program includes. At the time of writing, this program covers dozens of medical problems.
The bill implements rules for industrial hemp distributors and growers.This law lets adult-
use stores sell hemp flowers.
Also, it lets towns, villages, and cities decide if they want to allow the adult use of CBD or not.
It lays out the details about taxes on cannabis-derived CBD products.
This bill requires allocating these taxes for public programs.
It provides details about the Public Health and Education Campaign.
The bill erases the criminal records that committed violations that it now allows.
What's more, it lays out the rules for using cannabis in the workplace.
Here are some specific details of the New York law for CBD:
Adults aged 21 and up may possess up to 3 ounces of recreational marijuana.
They may also possess 24 grams of concentrated cannabis outside their homes.
NY adults may smoke it wherever they want as long as they follow the

Clean Indoor Air Act

.
In 2022, an adult may grow three cannabis plants at home or a total of six for every household.
Here are the rules for New York's Medical Marijuana Program:
Dispensaries of medical marijuana and hemp-derived products may now operate in New York State.
People must join the Medical Marijuana Program to buy and use cannabis for health reasons. This will provide them with a membership card.
Members must consult with a physician with a special license. This will allow them to prove that they have a medical condition that qualifies for the program. What's more, they must acquire a recommendation from such a doctor.
If you'd like to know more, check the website of the New York State Department for Cannabis. You may also want to check your city government about its CBD laws.
Why did New York allow CBD?
Former NY Governor Cuomo said that he pushed through with marijuana legalization as a way of investing in communities. Here are the possible effects of his on the state:
This could increase or decrease the cases of Driving Under Influence (DUI) due to marijuana use. People often use it at home, so there isn't much info about its effects on drivers.
The state of New York expects around $350 million from tax revenue by allowing the use and sale of the plant. It may have to wait until late 2022 until it can earn from this new
The state of New York may stop tax money from being wasted on possession arrests. Back then, it spends roughly $100 million every year. The Assembly Bill may save around $75 million for the state.
This new law may reduce the number of teenagers using the plant. Legalization supports legal retailers while clamping down on illegal street dealers. Moreover, customers will have to prove they're 21 years old and up.
Bringing more cannabis stores to the area could increase property values. This might be great news for real estate investors. On the other hand, this could cause homeowners to pay higher property taxes.
US Majority Leader Chuck Schumer said New York marijuana legalization could make the product legal at the federal level. That's why he said he made it his priority.
Related Articles
What is CBD Oil?
CBD is one of the cannabinoids in cannabis plants. Researchers are studying this compound for possible therapeutic uses.
CBD oil contains concentrations of the CBD compound and you can use it as food supplements in your everyday life.
Some people love to mix it in their food and drink to give them a seamless way of taking CBD.
CBD oils contain different concentrations of CBD and there are multiple uses for these oils. Other products of CBD include capsules and topicals.
There are a lot of things to expect with CBD usage, especially now that they are rising in popularity.
CBD Health Benefits
Research surrounding CBD's health benefits is theoretical at best. Although experts conduct studies on CBD, most of them are done in mice and rats.
However, they are feeling hopeful for the health benefits of CBD introduction to the body.
So far, they postulate that CBD can benefit a person's health in a variety of ways, such as:
An all-natural pain reliever
Anti-inflammatory agent
Possible cure for Alzheimer's disease
Acne treatment
Seizure and epilepsy symptom management
Fighter of cancer cell growth
Taking CBD-infused products can promote these health benefits, but it is best to consult a medical professional before experimenting with any form of CBD.
Tips before taking CBD
If you're in New York, you might be eager to try your first CBD product. However, you may want to consider various things before you purchase one.
First, take note of any pre-existing conditions or allergies you may have. If you do, check the internet for its potential effects on your body.
CBD may cause unintended effects for those with certain illnesses. If not, your prescription meds may have a negative reaction to this substance.
It would be best to consult a doctor before taking any CBD products. Health professionals can help you take such products safely. Also, they may recommend non-CBD choices that might suit your health better.
New York CBD laws recommend state residents speak with a specially licensed physician, especially those who are part of the Medical Marijuana Program.
After the physician allows you to take CBD, check your city laws. As mentioned earlier, your local area may choose not to allow adults to use hemp-derived products.
You might also want to check the website of the New York State Department for Cannabis. This will help you follow the laws regarding CBD products.
Ask your local government for a list of licensed retailers. Once you get to their location, choose the products that are grown in the USA and made with all-natural ingredients.
Request for the Certificate of Analysis (CoA) for your product. It's a report made by a third-party laboratory about its contents. Make sure the ingredients in the CoA matches those in the product.
You might find other stuff mixed in that may trigger your allergies. Of course, you don't have to do all these at the brick-and-mortar location because you can just look for CBD online stores.
You May Also Like
CBD Oil Arizona: Best CBD Products in Arizona
SUMMARY
The laws surrounding CBD oil in New York allow residents and tourists to use CBD oil for recreational purposes. Purchasing CBD oil in New York is completely legal so long as you're using it as a dietary supplement and not medication.
CBD products are not intended to diagnose, treat, and prevent any form of the disease.
By carefully researching the right brand for your products, you can improve your quality of life by introducing CBD into your lifestyle.
Learn more about CBD in New York
Is CBD legal in New York State?
On March 31, 2021, former NY governor Andrew Cuomo legalized the use of cannabis for adults. Specifically, Assembly Bill A1248A applies to New York residents who are 21 years old and up.
Can you buy CBD Online in NY?
Now that CBD in New York is legal, people in the state may freely purchase CBD products on the internet. They may also head to legal retailers for their shopping needs.
Can anyone buy CBD products in NY?
Only New York residents who are 21 years old and up may purchase and possess CBD goodies in the state. If they need medical cannabis, they must get certified by a specially licensed doctor and join New York's Medical Marijuana Program.
Is CBD Legal? Hemp-derived CBD products (with less than 0.3 percent THC) are legal on the federal level. Check your state's laws and those of anywhere you travel. Keep in mind that nonprescription CBD products are not FDA-approved.
Published March 6, 2020; Updated March 10, 2022.