Is CBD Oil Legal in NY: Where to Buy CBD in New York
Are you interested in buying CBD oil in New York? Before doing so, we need to answer this question: Is CBD Legal in New York? CBD oil New York laws are complicated, to say the least.
Despite the Farm Bill of 2018 legalizing the hemp industry in all of the United States, consumers still feel like they're doing something illegal when using cannabidiol (CBD) products.
Experts assume that it's related to the fact that hemp is closely related to marijuana.
Luckily, New York is one of the states that legalized all forms of cannabis. Here is everything you need to know before purchasing CBD in New York.
In this article, we will guide you on where to buy CBD oil New York, CBD legality in New York, and briefly touch on CBD health benefits.
Where do you buy the best CBD oil in New York? Many people are purchasing CBD oil because of its rumored health benefits. Whether you're looking for CBD creams or CBD oil, New York is one of the states where you can freely get it as a dietary supplement.
CBD products are available all throughout New York state. You can purchase these products without a doctor's prescription as long as you are using it as a food supplement.
If you are intending to use it as medication, you will need a medical marijuana card.
You can purchase CBD products in almost any health food store located in New York, although they are more common in New York City.
Buying CBD oil online is another option but it is best to conduct your research before purchasing CBD oil. You can get CBD oil no matter what state you're from, whether it is Texas, Florida, or New York.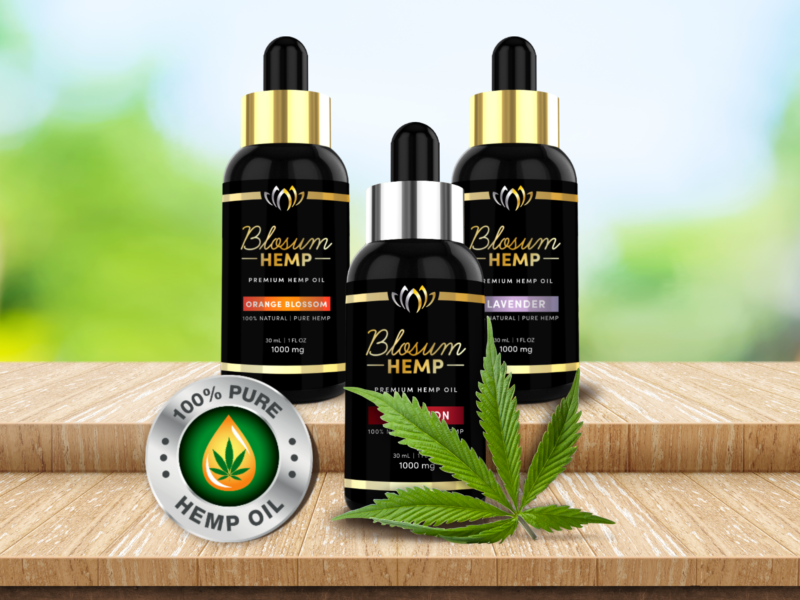 Here are a few things to look out for when finding the best CBD oil products for you:
Third-party testing
A wide array of products (CBD isolates, full-spectrum CBD oil, CBD gummies.)
Exemplary customer service
Since the Food and Drug Administration (FDA) does not regulate CBD products, be wary of those selling CBD oil that does not guarantee their products are third-party lab tested.
Find CBD oil from brands that can provide you security and quality in their products.
CBD Oil New York: Is CBD Oil Legal in NY?
New York is one of the states that fully legalized medical marijuana, which allows people to access this plant-based medication. This happened thanks to Governor Andrew Cuomo.
It allowed medical marijuana dispensaries to operate in the state, which included CBD products.
However, there were conditions for the usage of medical marijuana.
It was not approved for recreational use and patients must have a qualifying medical condition in order to access a medical marijuana card.
To date, there are almost a dozen conditions that qualify a person for this card.
It's important to mention that the above is only needed for those who need CBD oil that contains THC content.
For those looking to purchase CBD oil and other CBD products as a dietary supplement that contains less than 0.3% THC content, anyone is available to purchase them as long as they are hemp-derived.
Related Articles
CBD is one of the cannabinoids in cannabis plants. Researchers are studying this compound for possible therapeutic uses.
CBD oil contains concentrations of the CBD compound and you can use it as food supplements in your everyday life.
Some people love to mix it in their food and drink to give them a seamless way of taking CBD.
CBD oils contain different concentrations of CBD and there are multiple uses for these oils. Other products of CBD include capsules and topicals.
There are a lot of things to expect with CBD usage, especially now that they are rising in popularity.
CBD Health Benefits
Research surrounding CBD's health benefits are theoretical at best. Although experts conduct studies on CBD, most of them are done in mice and rats.
However, they are feeling hopeful for the health benefits of CBD introduction to the body.
So far, they postulate that CBD can benefit a person's health in a variety of ways, such as:
An all-natural pain reliever
Anti-inflammatory agent
Possible cure for Alzheimer's disease
Acne treatment
Seizure and epilepsy symptom management
Fighter of cancer cell growth
Taking CBD infused products can promote these health benefits, but it is best to consult a medical professional before experimenting with any form of CBD.
You May Also Like
CBD Oil Arizona: Best CBD Products in Arizona
SUMMARY
The laws surrounding CBD oil New York allow residents and tourists to use CBD oil for recreational purposes. Purchasing CBD oil in New York is completely legal so long as you're using it as a dietary supplement and not medication.
CBD products are not intended to diagnose, treat, and prevent any form of the disease.
By carefully researching the right brand for your products, you can improve your quality of life by introducing CBD into your lifestyle.
Is CBD Legal? Hemp-derived CBD products (with less than 0.3 percent THC) are legal on the federal level. Check your state's laws and those of anywhere you travel. Keep in mind that nonprescription CBD products are not FDA-approved.
Published March 6, 2020; Updated March 17, 2020.
Subscribe to our newsletters!

Get updates right into your inbox