How Can CBD Help You Treat Depression?
Can You Take CBD For Depression?
When discussing marijuana and its potential health benefits, many people only think about THC.
THC has had proven effects in treating stomach conditions and restoring appetite to people undergoing chemotherapy.
However, it is not the only beneficial molecule found in cannabis.
Cannabidiol (CBD) is a chemical found in most strains of marijuana that does not produce the familiar psychoactive effects of THC.
Recent research also shows that you can use CBD for anxiety and depression. In this article, we will help you get your head around this marvelous compound and its effects on your body.
Hopefully, by the end, you will have a good grasp of how CBD will make you feel.
CBD Oil for Depression
As stated in previous posts, CBD oil, hemp oil, CBD gummies, and other CBD products contain extracts from cannabis plants that can have long term health benefits for users.
For those who suffer from depression or anxiety disorders, these products can help to regulate moods without unwanted side effects.
But how does CBD oil work for depression? Let's take a look.
In all of our brains, whether we use cannabis products or not, there is a system called the endocannabinoid system.
This system is in close communication with other parts of your brain and plays a large role in regulating your mental health and other biological processes.
When CBD's are present in your bloodstream, they bind to neurological receptors in your very own endocannabinoid system and prevent the spread of biochemicals linked to depression.
CBD Treatments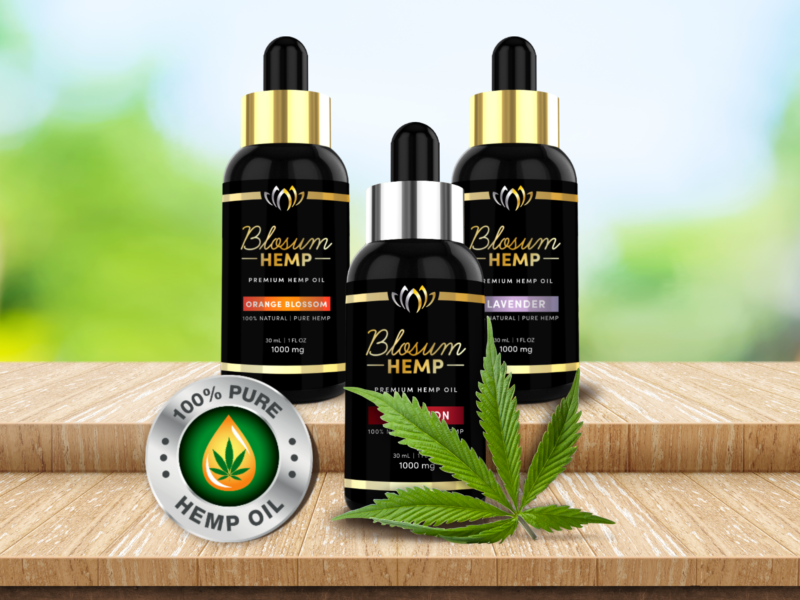 CBD treatments can come in many forms. In the US, it is still illegal to purchase CBD or any other cannabis product outside of a medical marijuana program or heavily regulated dispensary.
However, CBD products can still be found for sale on Amazon.com.
These products can come in the form of oil, or candies, or capsules. They come in all shapes and sizes and dosages.
How Will CDB Make You Feel?
Because CBD is not a psychoactive chemical, like THC, it will not leave its users feeling high or loopy or euphoric.
It will not inhibit a person's ability to operate heavy machinery or perform well at their jobs.
In short, CBD works to neutralize some of the chemicals in your brain that, when unbalanced, affect the functions of your hippocampus.
This is why it is so great to ingest CBD for depression treatment.
By not making you high, it causes none of the paranoia or anxiety that some have experienced when using THC.
CBD For Depression: CBD Products
Many people use CBD oils or CBD gummies to treat depression. Below, we will provide a quick list of products available online
Based in California, Blosum offers the best hemp oil products in the wellness market today. They have a wide range of hemp oil that's perfect for every consumer.
Whether you are looking for broad-spectrum THC-free products or want full-spectrum CBD, Blosum has it for you.
The brand's classic CBD oil tinctures come with a refreshing twist, coming in alluring flavors like cinnamon, lavender, and orange. Consumers won't have to suffer through the naturally earthy taste of cannabidiol thanks to Blosum.
Now you can take your CBD oil and reap the benefits quickly. You can also add a few drops to your food and beverages to give it some extra flavor.
If you're more of a sweet tooth, you can avail of Blosum's CBD gummies. Users can take their daily dose of CBD discreetly and add a sugary treat in the mix because these sweet gummies come with all the health benefits of cannabidiol as well as other nutrient-rich ingredients.
Blosum offers broad-spectrum vegan gummies and full-spectrum multivitamin gummies.
No matter which product you choose or which ailment you have, there is a CBD product for you. You can rest assured that CBD is a great choice for treating your depression and anxiety.
More recent research has found that CBD is a useful remedy for a whole host of other biological conditions. 
Other Health Benefits of CBD
It is a commonly held notion, with much historical precedence, that CBD and marijuana, in general, can ease your pain.
In recent animal studies conducted on rats, scientists found that CBD can effectively treat pain by reducing inflammation. These anti-inflammatory properties are well documented and play a large role in the use of CBD against pain associated with muscular dystrophy.
It is also believed that CBD can be used for treatment against acne, which we all know is fairly common, and have probably dealt with ourselves at some point in life.
What most probably don't know is that acne is caused by the presence of bacteria in conjunction with our bodies producing and oil called sebum.
It has been observed that CBD can limit the glandular production of this chemical, as well as other chemicals, that give rise to acne.
Though the list of treatment paths and conditions that can be helped by CBD use is almost as long as the list of ailments that affect the human body, we would like to take a moment to remind our readers of CBD's clinically tested role in battling opioid addiction.
Related Articles
Many of us may know or have known someone battling against addiction to pharmaceutical medicines. This could have created dependencies, poor neurological functioning, and long term corporeal damage.
All of which would have been done so in the name of "treatment." The symptoms of treating the ailment could exceed the symptoms of the original need for the ailment, to begin with.
It is hard to watch, and terrifying for both those addicted and their families.
With the use of CBD moving forward in the future, we can look forward to a time when those suffering from age-old illnesses will not have to rely on addictive chemicals produced in a lab.
Instead, a natural and holistic health plan will exist for them, free of side effects and dependencies. Because of CBD both aids addicts in their quest to quit, and serves as a means to prevent people from being hooked in the first place, we find that this is possibly one of the most important health benefits of CBD.
Whatever your ailment may be, there may be a CBD product out there for you.
Even if you just need aid to relaxation, CBD products are available for you and you can enjoy their benefits. We hope you waste no time in jumping on the CBD train before it pulls out of the station!
Is CBD Legal? Hemp-derived CBD products (with less than 0.3 percent THC) are legal on the federal level, but are still illegal under some state laws. Marijuana-derived CBD products are illegal on the federal level, but are legal under some state laws. Check your state's laws and those of anywhere you travel. Keep in mind that nonprescription CBD products are not FDA-approved, and may be inaccurately labeled
Updated February 23, 2020.