Does CBD Oil Work?
Cannabidiol (CBD) is rising in popularity due to so many of its benefits that scientists have discovered. The cannabinoids it contains provide various health benefits. These include pain relief and relaxation. But how exactly does CBD oil work?
Further understanding will show that CBD for sale is safe to use. It has none of the stereotypical "high" that the cannabis plant is known for. In fact, it is an alternative for those who want to avoid the well-known side effects of conventional medicines.
Products with CBD have none of the stereotypical "high" or the mind-altering effects of its source. Some CBD products only have a legal limit of 0.3% THC which only serves to amplify the products' effects.
As with all dietary supplements, the right dosage is required to intake the supplement safely. In addition, the method of consumption will determine the time it takes for CBD to take effect and for it to dissipate in one's body.
How Does CBD Work?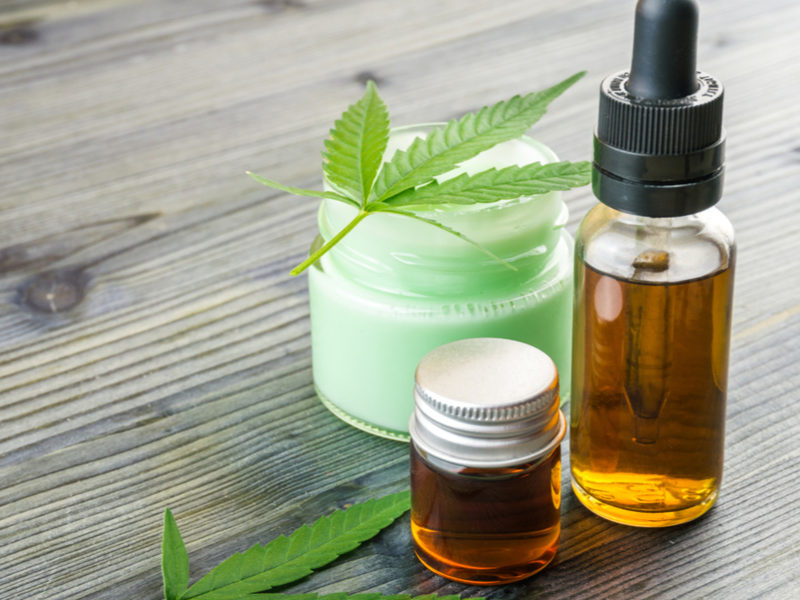 Cannabidiol mainly works with the human body's endocannabinoid system. This regulates various vital bodily functions and acts with CBD to provide various health benefits.
The endocannabinoid system is a network of neurotransmitters that are located throughout the body. It comprises the CB1 and CB2 receptors that are activated by chemicals known as cannabinoids.
These substances can induce various biological actions, affecting vital bodily functions such as sleep, pain, and digestion.
Cannabidiol influences the endocannabinoid system in two ways. It produces health benefits as an exogenous cannabinoid, the type found outside the body. In addition, it prevents the breakdown of the endogenous cannabinoid found in the body called anandamide.
These are the causes of CBD's health benefits. For instance, studies have found that these phenomena lessened seizures and alleviated schizophrenia.
These are also the source of CBD's anti-inflammatory properties, making them effective in relieving chronic pain and various headaches. Nevertheless, we still need further clinical and scientific studies to ascertain CBD's effects definitively.
THC in CBD Products
Many of the best CBD oil products have a legal amount of 0.3% THC. The effects of THC include mind-altering properties, but 0.3% is not enough to induce these effects.
They mix both compounds to produce the entourage effect in CBD products to enhance their health benefits such as its anti-inflammatory effects.
Nevertheless, you should still know your state's laws regarding CBD consumption. The trace amounts of THC sometimes lead to failing a drug test. Still, this only occurs from high doses regularly.
What Does CBD Feel Like?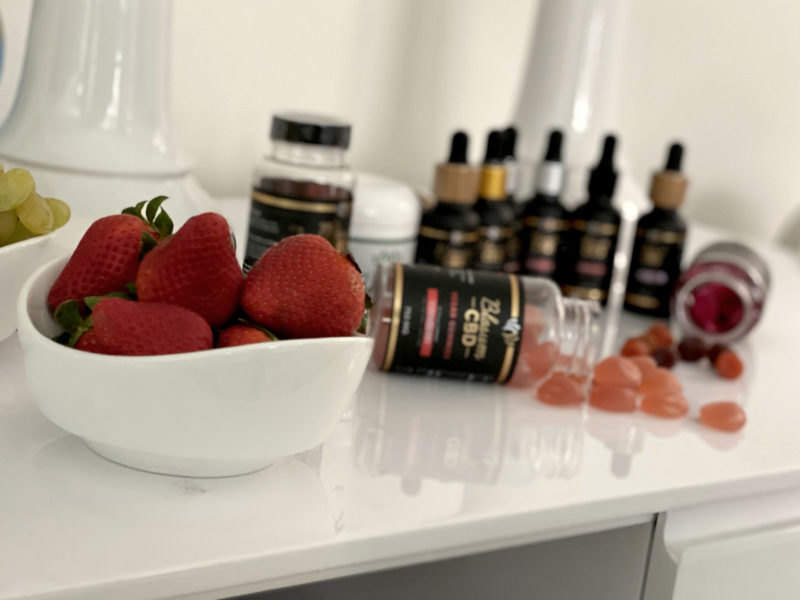 People have assumed CBD for sale induces the stereotypical "high" popular media has depicted in movies and music. However, many people described that CBD produces relaxation and reduces stress.
In fact, there is proof that it may act as an antidepressant. Also, there are people who reported that CBD helped them in falling asleep and having better moods.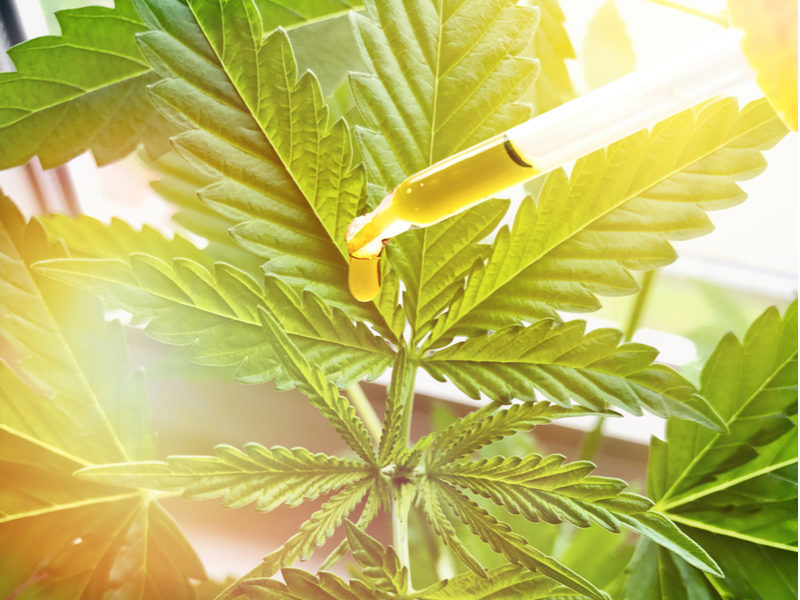 As the effects of CBD have only been recently explored, their activation time has not been fully specified. The efficacy of CBD oil depends on a variety of factors, such as the method of consumption, the consumer's health, and the consumer's lifestyle. We advise consulting your doctor for the right dose.
Regardless, there are still general amounts of CBD according to the form of CBD products a person takes. For instance, CBD salves take the least amount of time to take effect and the longest to remain effective.
A person may experience the effects in 15-20 minutes. On the other hand, CBD oil tinctures take effect in 20-30 minutes. Lastly, CBD capsules and edibles take approximately an hour to take effect.
Related Articles
How Much CBD Should I Take?
There is also a recommended amount a person should take. To condition one's self to CBD, minimizing doses should be done initially. The amount you will need will depend on a variety of factors.
First, your weight can be used to determine how much CBD you need. As a general rule of thumb, the higher your body weight is, the larger doses of CBD you will be recommended.
Second, the amount of CBD in the product you will use should also be used as a factor.
Third, you will also have to take into account the effects you want. Are you in extreme pain? Then taking a higher dose may be required. If it's a minor ache, smaller amounts may be enough.
Lastly, your tolerance is also a factor. Your body has a natural tolerance to CBD, and its effects will eventually dissipate as you use it. Once it does, you should take higher doses to receive desired effects.
Consult your doctor for the exact amount you need. Your physician will know the dosage that is right for you and the kind of CBD you need to get the effects safely.
How Long Does CBD Stay In Your System?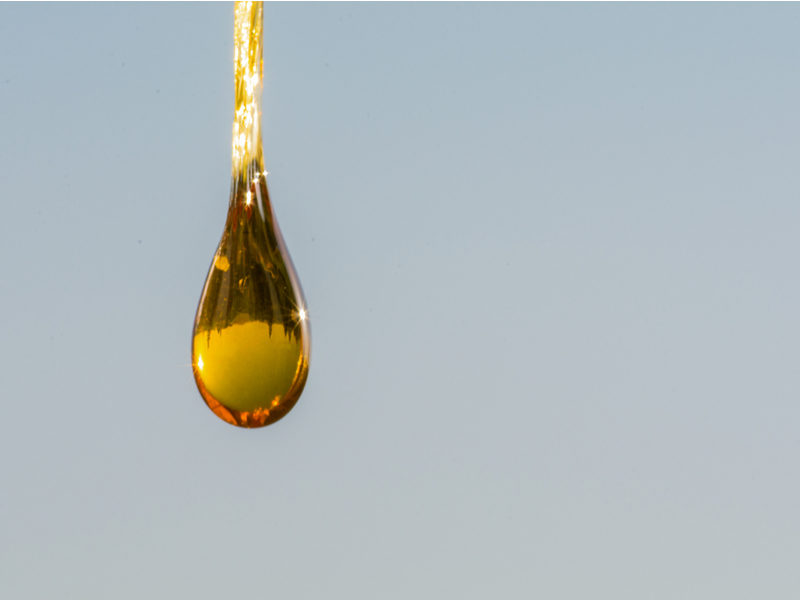 There is also an approximate amount of time CBD products take effect before leaving your system. The kind that takes effect the longest in your system is CBD topicals like salves and creams as they last for 6 hours.
Next, CBD capsules stay in effect between 6-8 hours. CBD oil tinctures' effects endure between 4-6 hours. Finally, edibles typically last for 4-6 hours as well.
Summary
So does CBD oil work? Cannabidiol can affect the endocannabinoid system of people's bodies.
By doing so, it confers users with positive health benefits. However, people should still be aware of how much they can safely take. Each form of CBD product has an approximate activation time and effect duration.
To get the best CBD for sale, you should head to Blosum. They make sure to have only 0.3% THC in their full-spectrum CBD, so you can get your recommended dosage right. They have gummies, oils, and topicals that are just right for you.
Disclaimer: Is CBD Legal?
Hemp-derived CBD products (with less than 0.3 percent THC) are legal on the federal level. These statements have not been evaluated by the Food and Drug Administration. This product is not intended to diagnose, treat, cure or prevent any disease and products have not been FDA approved. You must be at least 21 years old to purchase these products. Talk to your physician or medical doctor for additional information.