Best CBD Oil in Chicago
The legalization of CBD oil in Chicago and all of Illinois did not come without its challenges. Like every other state, CBD oil Chicago contains a colorful legal history. This article will show you where to buy the best CBD oil in Chicago and its legal journey in the state of Illinois.
Where to Buy CBD Oil in Chicago
Blosum is an online CBD shop that sells premium CBD-infused products of all kinds.
They sell tinctures, salves, gummies, products for pets, and soft gels.
Their products range from broad-spectrum to full-spectrum hemp oil.
The California-based CBD store ships its products to all states across America. You can get quality CBD oil Chicago from the comfort of your home.
In a bid to maintain high-quality CBD oil, Blosum does not use any hemp plants outside the United States of America.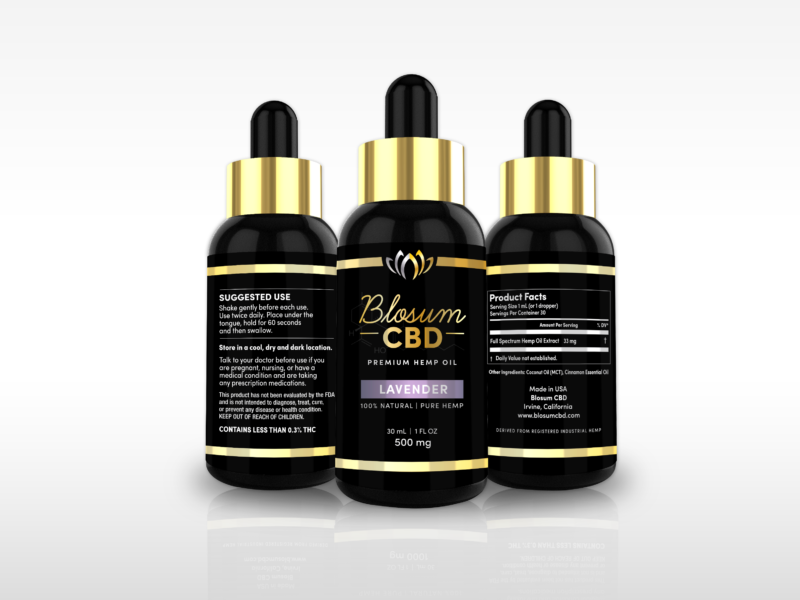 Blosum is concerned about their consumers' health. To help consumers decide what product is right for them, the Blosum site offers a top-notch CBD guide.
Every product produced and marketed by Blosum is not meant to be used by people under the age of 18.
Blosum strictly advises its customers to seek medical attention before using their products. Their guides do not substitute medical advice.
Is CBD Legal in Chicago, Illinois?
With so many potential benefits patients can reap from CBD, there still lies confusion whether people can buy CBD oil without any legal repercussions.
Chicago CBD products, as well as the entire Prairie State, have a colorful history of cannabis and its laws.
History of Cannabis in Illinois
1931 saw the prohibition of the recreational use and sales of cannabis in Illinois. Illinois was not alone in this campaign against cannabis. 29 American states enacted a complete "no" on cannabis and its users.
1978 brought good news to all cannabis investors and users. This is because the Illinois parliament smiled on the use and sales of "medical marijuana."
Although medical marijuana was legalized in Illinois, it took the intervention of the Human Services and the State police before the Cannabis Control Act became effective.
CBD Oil Chicago Laws
They modified the Cannabis Control Act and renamed it the "Compassionate Use of Medical Cannabis Pilot Program Act" in 2013.
The MCPP act was signed into law by Governor Patrick Quinn in August 2013. On the 1st of January, 2014, Illinois became the 20th state to create and execute such a program.
The MCPP law endorses the prescription and administration of medical cannabis to "legally registered patients."
Furthermore, the law did not just specify what medical marijuana means. It, however, stipulated the 30 conditions that warrant such a prescription.
As of 2014, the number of applicants for farmers, vendors, and patients were low and promising.
Related Articles
CBD Oil in Chicago, Illinois Today
Fast forward to the first month of 2020, the number of current patients enjoying the liberty of the MCPP law increased to a whopping 100,000.
CBD was legal in Illinois as far back as 1978. However, the decriminalization of possession of cannabis started in 2016.
At first, the possession of cannabis ceased to be a misdemeanor. Likewise, getting caught with 10 grams of cannabis attracted a $100 to $200 fine.
When compared to the situation in other states, as of then, the Illinois constitution is fair.
The Illinois Cannabis Regulation and Tax Act, which was enacted in 2019, paved the way for the legalization of recreational sales.
In addition to being the first state to legalize the recreational sales of cannabis under the Cannabis Regulation and Tax Act, Illinois became the first state to let go of 700,000 marijuana-associated police data and court rulings in a gradual method.
They estimate completion by 2025.
Cannabidiol (CBD) is one of the 113 phytocannabinoids in the cannabis plant. Researchers discovered it in 1940 alongside other cannabis compounds.
Due to its numerous route of administration, cannabidiol comes in different products such as edibles, tinctures, lotions, salves, and edibles.
CBD oil in Illinois is different from THC, terpenes, or psychoactive drugs that have been banned in most American states because CBD is nonpsychoactive.
THC, on the other hand, is the psychoactive compound that can induce intoxication.
The recommended percentage of THC acceptable in a CBD product is 0.3%.
Studies explain that CBD reduces the potency of THC at high concentrations. Therefore, 0.3% of THC will have no psychoactive effect on users.
CBD does not dissolve in water.
It does, however, respond positively to organic solvents like pentane. At room temperature, it crystallizes.
The bioavailability of CBD in humans varies with the route of administration. Bioavailability is the volume of a compound that the body absorbs before discarding it.
Oral administration has a low bioavailability of 6%. If taken intravenously, the bioavailability can reach 100%.
Benefits of CBD
There are many health benefits of CBD consumption.
Moreover, hemp-derived CBD can offer solutions to health ailments.
Although most of these still require thorough research and studies, experts are looking hopeful for the potential benefits of industrial hemp oil on the human body.
Treatment of Epilepsy
2018 saw the approval of CBD (Epidolex) by the FDA for the treatment of rare conditions of Epilepsy, such as Lennox-Gastaut syndrome and Dravet Syndrome.
Moreover, the FDA has not approved any other product other than Epidolex and did not stipulate a set dosage. Regardless, children under the age of 2 are not allowed to use Epidiolex.
CBD is a natural alternative to artificial painkillers, which science has linked to liver failure and death.
According to research, CBD has reduced pain and inflammatory symptoms in mice.
The research crowned CBD as the main ingredient responsible for pain-relief in cannabis. Aside from these studies, many CBD users give CBD products a thumbs-up on a regular basis.
Is CBD Oil Legal in NY: Where to Buy CBD in New York
CBD Oil Florida: Is CBD Legal in Florida?
SUMMARY
You can enjoy the health benefits of CBD oil in Chicago and all of Illinois state thanks to its progressive laws and programs.
As such, it is very important to research the brands you're getting CBD oil Chicago products from.
With the market only increasing in number and popularity, it is only time before more studies will show the full potential of cannabidiol on the human body.
Is CBD Legal? Hemp-derived CBD products (with less than 0.3 percent THC) are legal on the federal level. These statements have not been evaluated by the Food and Drug Administration.