CBD Oil for Sleep: Benefits and Research 2020
Emerging research has people flocking to the stores to get CBD oil for sleep.
One of the hundreds of cannabinoids found in marijuana and hemp plants is cannabidiol. The general public refers to this cannabinoid as CBD.
Unlike its sister compound tetrahydrocannabinol (THC), CBD does not contain psychoactive properties. It does not produce the usual euphoric effects associated with taking cannabis.
Hemp plants produce CBD or hemp seed oil through a thorough process of extraction.
Hemp-derived CBD products are quickly finding their way into many medicine cabinets for those looking to alleviate chronic pains like migraines, joint arthritis, multiple sclerosis, and aid in cancer treatments.
CBD Health Benefits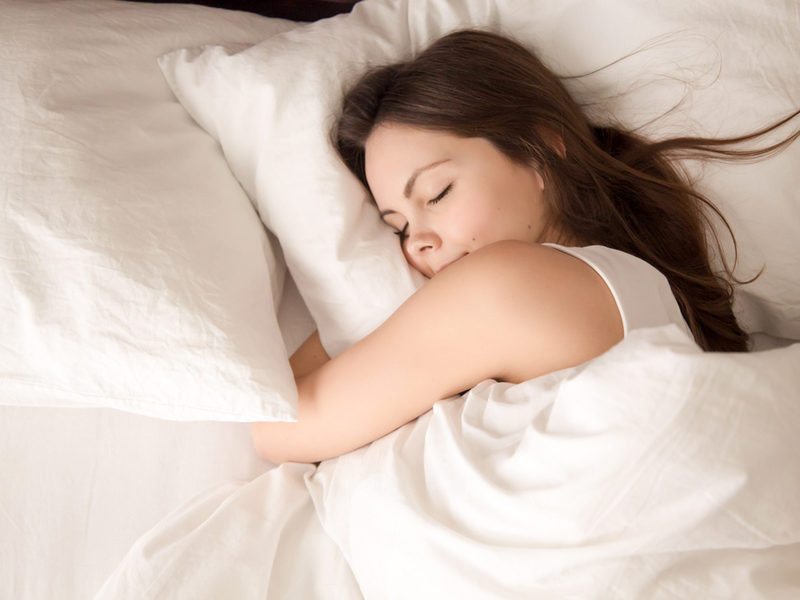 Recent studies find cannabis as a promising medicinal plant.
CBD products are often used as dietary supplements in their food or as drink add-ins for the daily source for vitamins and minerals
Science shows that CBD is useful for reducing anxiety, alleviating symptoms, and side effects of pre-existing medical conditions.
There is a myriad of health benefits that can be gained from adding CBD oil to one's daily healthcare routine.
Mental focus and attentiveness can be improved because of its calming effect. CBD can also reduce stress, which leads to the improvement of mental and physical health.
It also has anti-inflammatory properties that can provide temporary relief from aching injuries or muscles.
According to the World Health Organization, there is no potential for abuse and dependency when using CBD because of its non-psychoactive nature.
Currently, there are no federal laws that prohibit non-prescription CBD products so long as they do not contain more than 0.3% THC.
CBD Side Effects: Will it Make you Sleepy?
Irregular sleeping patterns are common among Americans in this day and age of never-sleeping technology.
According to a recent study conducted, 30-35% of adults have trouble falling asleep or staying asleep.
For others, insomnia can be mild and they are able to adapt. For some, it is a serious illness that hinders them from achieving tasks and feeling productive.
Chronic insomnia can have serious effects on the body if not taken seriously and immediately remedied.
A list of negative health impacts including an increase in the risk of depression and high blood pressure. It also can lower the quality of daily life due to fatigue and a general feeling of being unwell.
Common symptoms of insomnia include:
Inability to focus or concentrate
Poor memory
Trouble staying awake in the daytime
Drastic mood changes and disturbance
Low energy and motivation to do anything especially physical tasks
Increase in accidents and errors due to slow reflexes
CBD oil for sleep can help alleviate these symptoms by calming and relaxing users to improve sleep and stay asleep longer.
Products also help calm the racing thoughts associated with anxiety, allowing better sleep and relaxation.
A regulated sleep cycle has also been observed by regular takers of the product. This allows them to be productive the following day.
Because of CBD's pain relief properties, insomniacs are able to rest without waking due to recurring or chronic pain throughout the night.
For people without these symptoms and people who have regular sleeping patterns, it is easy to assume that CBD and drowsiness go together.
Good news for those who worry about this because CBD does not cause sleepiness at all.
Unlike the sedative effects of THC and other sleeping aids, CBD combats insomnia at the source.
This means that instead of making users sleepy, it alleviates and combats symptoms that stop them from getting a good night's sleep and rest.
Though statements about its effectivity in treatments have not been evaluated by the FDA, CBD products have risen in markets partly due to the legalization of industrial hemp.
CBD for Sleep: Where to Buy CBD Products
There are many high-quality products available in local pharmaceuticals, dispensaries, and e-commerce stores.
CBD for sale comes in many different forms depending on personal preference.
Highest quality products undergo third-party laboratory testing to ensure the decontamination and preservation of CBD and THC compounds.
Blosum's CBD Products
Blosum is one of the top-selling online stores for everything CBD.
They provide organic products from the best farms in the United States. Bestsellers include high-quality CBD oil, capsules, soft gels, and CBD gummies.
The key to seeing effective results from taking CBD is finding the right product that works for your lifestyle.
There are different methods to consume CBD, including oral intake, sublingual absorption or under-the-tongue method, and inhalation.
The fastest way for CBD to enter the bloodstream is to buy CBD oil for sublingual absorption.
Here is a list of products readily available for purchase from Blosum CBD:
CBD Oils: Place a few drops of tinctures under the tongue and CBD will enter the bloodstream quickly for full effect. Dosage varies per person.
CBD Capsules: Gluten-free and non-GMO, CBD capsules support balance in the body and mind.
CBD Topicals: Apply topical creams and salves directly to the skin to decrease and alleviate joint and muscle pain.
Vegan Gummies: Vegan gummies are natural, organic gummy candies that are THC free and contain vitamin C. They are easy to pack and carry and can be eaten at any time of the day.
Full-Spectrum Gummies: For a daily dose of well-rounded nutrition, essential vitamins, and minerals for your needs, Full-Spectrum gummies have low traces of THC for the full entourage effect.
Blosum's CBD products always strive to maximize the bioavailability of CBD with little to no side effects.
Dosage and daily intake may vary. Consult with a physician first before starting CBD, especially for those with a complicated medical history.
Related Articles
Will CBD Oil Make Me Sleepy?
With today's strain of increasing demands from work, school, family, and the economy, along with emerging health conditions and unhealthy lifestyle choices amidst a busy fast-paced world, stress levels in every individual are also increasing at an alarming rate.
While it's true that there are many other factors that may cause insomnia or lack of proper and regular sleep, stress is one of the major causes of restlessness and agitation that leads to insomnia.
Known for its relaxing properties, CBD is a natural way to combat stress because of its calming effect on the mind and body.
Though CBD can aid in managing symptoms of insomnia, it does not cause sleepiness or drowsiness at all. In fact, CBD interacts with the body's endocannabinoid system or ECS.
The body's ECS is mainly responsible for supporting primary systems such as the nervous system by regulating the inner and physical well-being through the immune system, digestive system, and metabolic system.
Receptors of the ECS are mostly located in the brain and CBD interacts with these receptors to continue functioning properly amidst different levels of stress.
By improving the brain's capacity to respond to stressful situations, CBD products can help manage current stress levels, while serving as a preventative measure against future stress.
Is there a specific CBD product that works better as a sleeping aid? That depends on how quickly CBD takes effect on the body.
Pills and tinctures are the easiest and quickest way to administer the products as they are taken orally.
Capsules are usually small in size and easy to swallow down with water. Consumers use tinctures by placing a few drops under the tongue. This popular method of sublingual consumption is the fastest way for CBD to enter the blood.
In a nutshell, people suffering from sleep issues may find CBD oils helpful in alleviating symptoms of their insomnia and help them get the rest they need at night to conquer the world during the day.
SUMMARY
Can you use CBD oil for sleep? Though CBD oil for sale can be a great alternative to prescription medications and their myriad of side effects, it is important to remember that the product is not intended to replace prescriptions by medical professionals.
CBD oils and other CBD-derived products may serve as a supplement. People should not use CBD to diagnose, treat, or prevent any pre-existing medical conditions.
The FDA does not approve of non-prescription CBD products aside from Epidiolex. However, more research and trials can change this in the future.
Combating insomnia and other sleep-related disorders by improving and restoring our stress response, CBD aids common causes of insomnia like pain and anxiety.
Offering the body reprieve from its daily stress is no small feat. With consistency and the right product, CBD can be of great help to those who need it.
Is CBD Legal? Hemp-derived CBD products (with less than 0.3 percent THC) are legal on the federal level but are still illegal under some state laws. Check your state's laws and those of anywhere you travel. Moreover, keep in mind that nonprescription CBD products are not FDA-approved.