CBD for Pain or Anxiety, Facts You Should Know
Many claims state that cannabidiol, or CBD oil, has properties that could cure almost any ailment like anxiety and chronic pain.
While supporters of the product stand by their supplement, is there any merit to its effects on social anxiety facts and chronic pain?
With minimal studies and few facts, it is easy for people to imply many things that may or may not be true.
How do we know that CBD isn't just another trend becoming popularized by the recent legalization?
CBD Anxiety Study
First, let's have a look at what the science behind CBD has to say about anxiety and chronic pain.
Though researchers conducted many tests, experiments, and observations, there is still very little we know about CBD and its range of effects on the human body.
Types of Anxiety Disorders – CBD
Social Anxiety Disorder
Social anxiety affects millions of people and prevents them from comfortably experiencing the world.
With social anxiety, individuals experience fear of social interaction, and often times feel disoriented as their stress levels increase.
Research shows promise of CBD for alleviating symptoms of social anxiety.
General Anxiety
General anxiety differs from social anxiety in that it is more generalized, and is always somewhat present.
CBD can alleviate the symptoms of generalized anxiety, helping users to experience less discomfort during their daily lives.
Related Articles
Panic Anxiety
Panic anxiety is its own form of anxiety and affects people with spontaneous outbursts where anxiety and stress become extreme for a period of time.
When patients experience a 'panic attack,' it negatively affects vision, decision making, and mental well-being.
Individuals can dose CBD during a panic attack to keep anxiety at bay.
CBD Anti Anxiety – Mechanism
CBD binds to receptors in the brain that have regulatory effects on anxiety-related behaviors and fear. The studies performed on humans have been very short term and small in size.
More research is needed to confirm or deny the claims that many are making regarding this novel compound.
A study completed by Bergamaschi MM, Queiroz RH, Chagas MH, et al. suggested that cannabidiol reduces the anxiety induced by public speaking in treatment-naive social phobia patients.
Usage of CBD in certain doses can reduce the anxiety that is associated with public speaking. Though this study seems promising, no studies have been done with more chronic CBD dosing.
CBD Gummies for Health Benefits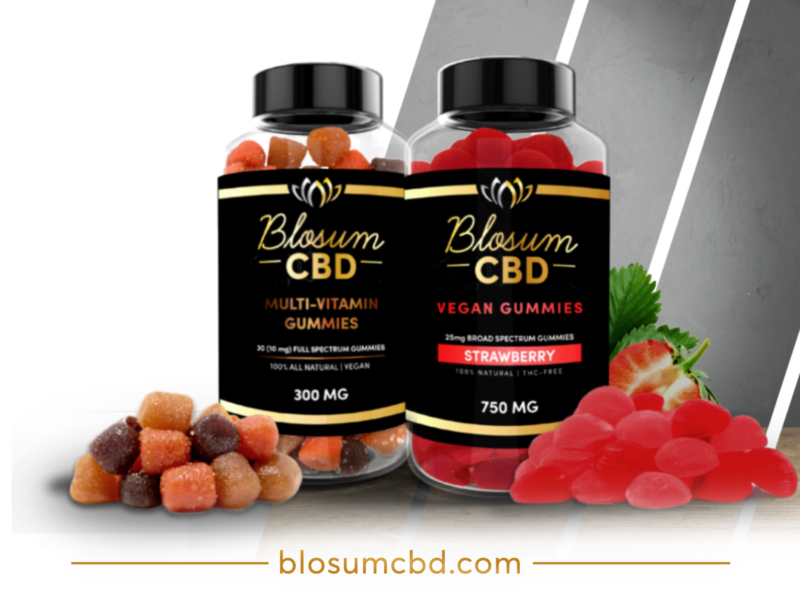 Another popular CBD product that is currently on the market is the CBD gummies.
CBD gummies are a flavorful option when it comes to using CBD as a supplement. Many brands have emerged on the cannabis and CBD market, and new products are constantly entering the industry.
CBD gummies for chronic pain are another option for those patients or individuals experiencing chronic pain symptoms. CBD is a much safer alternative to some of the seemingly toxic painkillers that are prescribed by doctors.
However, even if you are trying out CBD for chronic pain, it is important to contact your doctor about any possible side effects or warnings.
While CBD gummies are generally a safe, alternative means of treating anxiety and pain, we need more research and time to see fully what the effects may be.
That being said, many people have touted the benefits of CBD gummies for treating chronic pain.
Users can consume CBD gummies casually. They are a great snack to help you relax, watch a movie, or even just clean the house. However, if the individual consumes too many CBD gummies, they may experience some of the negative side effects.
Certain individuals are more prone to bad CBD reactions than others. Possible side effects may include nausea, dizziness, or excessive drowsiness. CBD gummies may be a good option for treating chronic pain in individuals.
CBD Safety
While minimal studies come to no conclusion of efficiency, they also leave safety and dosage information unknown.
Research suggests that higher doses than the amount typically sold are needed for CBD to be effective.
Doses that are either too high or too low are ineffective. Be sure to look for verified, recommended sources of CBD. Many retail shops will have advertised 'CBD,' but it will not contain any of the actual compounds.
The FDA and other organizations found evidence of CBD products that contain little to no CBD, and instead, contain harmful additives.
These organizations have also tested various samples of CBD that are on the opposite end of the spectrum, and some contain more CBD than what is legally allowed.
Here are the US Food and Drug Administration (FDA) Warning Letters and Test Results for Cannabidiol-Related Products.
Experts are questioning the safety of pyre CBD oil. Generally, users find that side effects are mild.
However, clinical trials reveal side effects include diarrhea, tiredness, and changes in appetite. For users that are taking additional medications, there may be dangerous interactions caused by the detoxification of enzymes that metabolize medications.
SUMMARY
The conclusion of CBD oil at this point is that there are not enough clinical studies to know if it can be used as a safe and effective treatment option.
Although there are skeptics surrounding CBD, there is some merit to the effects of CBD product consumption.
The FDA has recently approved a new drug called Epidiolex. The target for this new drug is not for pain or anxiety, but for epilepsy.
There is no known information on how CBD affects the brain long-term and no guarantee that it is 100% safe to use.
Be wary when trying trends like CBD; future research may reveal that these health claims are false or exaggerated.
For those suffering from chronic pain and anxiety, talking to a doctor, talking to someone at the National Institute Of Mental Health and seeking out FDA-approved medications for pain and anxiety is a great first step.
Therapy can be very helpful to those suffering from anxiety, as well as exercise and a healthy diet.
Is CBD Legal? Hemp-derived CBD products (with less than 0.3 percent THC) are legal on the federal level but are still illegal under some state laws. Check your state's laws and those of anywhere you travel. Keep in mind that nonprescription CBD products are not FDA-approved.
Published February 08, 2019; Updated May 20, 2019; Updated February 23, 2020.