How to increase my domain authority
More businesses now plan how to increase their domain authority. Digital marketing is becoming more prevalent nowadays. In response, marketing teams discuss topics like website authority more often. They make sure more people visit their sites, so they increase focus on site traffic metrics.
First, we'll define domain authority and its underlying factors. We'll elaborate on domain authority's importance and the necessary tools and techniques. Don't expect immediate results, though, since all metrics have drawbacks. Even so, domain authority could still improve your marketing.
As a competitive business owner, you may already be using digital marketing. Yet, everything constantly changes, so your brand should too. Boosting domain authority makes sure your online content isn't wasted. Even better, it could help you improve your digital marketing campaign in general.
What is domain authority?
Online content makes digital marketing possible. It helps companies promote goods and services to the internet. These materials work better If many websites link to them.
Domain authority (DA) measures how well your website performs on search engine rank pages (SERP). Moz Solutions created the metric that closely matches how Google ranks websites.
Otherwise known as page authority, Moz scores it on a 100-point logarithmic scale. Earning a high rating means getting good domain authority.

Related Articles
However, Moz further detailed what domain authority is. They remind companies that it's a comparative metric, not an absolute one.
This means you should compare your DA with your competitors'. It's well-suited for researching search results and finding out which sites have more robust link profiles.
Moz further noted that there's no definite "good" or "bad" DA. They reiterated that businesses shouldn't rely on one metric alone.
To Boost Your Website, Click Here!
Ranking factors affecting domain authority
Moz checks 40 factors when determining domain authority scores. Of course, we'll only discuss some DA rankings factors, such as domain age. Explaining all 40 will take us ages!
No matter what you do, domain authority takes time to develop. With patience and determination, you'll earn page dominance.
It's a good thing we talked about the factors briefly. Now you have more time to build your brand's domain authority!
Related Article: 8 Best Practices to Writing Press Releases
Do I need DA for business?
You might be wondering what's domain authority have to do with your business. According to Moz, DA helps you learn more about your competition.
Business is all about striving for improvement. You can't just check your performance alone. You have to find out what your competitors are doing. Then, improve using what you've learned.
Digital marketing is now a mainstay for most businesses around the world. Companies now include guest posting in their marketing campaigns.
Nowadays, you'll find many of their blog posts and guest blogs on the internet. In response, businesses may read samples to figure out their next strategy.

This alone won't help check what is domain authority. This is why businesses rely on multiple metrics like DA scores.
Again, good domain authority shouldn't be your marketing's sole mission. You should measure other factors and use different strategies like social media marketing.
Want to Build Your Website Community? Click Here!
How do I improve my DA score?
You're probably wondering how to gain a higher DA score. Here are the ways you can increase your domain authority:
Perform a link audit – Check the link profiles of your existing websites.

You need a wide variety of high-authority sites

.

Google considers them trustworthy and authoritative.
Create high-quality content – The search engine checks how many people check your website. This means you need to post compelling content for an extended period.
Gain more social signals – We said social media helps your marketing overall. Specifically,

social networking platforms could boost engagement for your websites

.

Use fewer spammy links – You might be thinking of linking to numerous sites to game the system. However,

Google knows this and ignores websites that have too many low-authority links

.

Use high-quality backlinks – Simply put, these are links between websites. Follow the

Skyscraper Technique

to improve your backlink profiles. Make sure to have high-quality links.
One thing that defines what is domain authority is time. Don't expect immediate results. Just like your overall marketing campaign, it will need time to work.
Also, the logarithmic scale means it becomes harder to improve a rising DA score. For instance, you might struggle to increase from 70 to 80 compared to initial attempts.
Related Article: Top Trending Social Media Apps
Helpful tools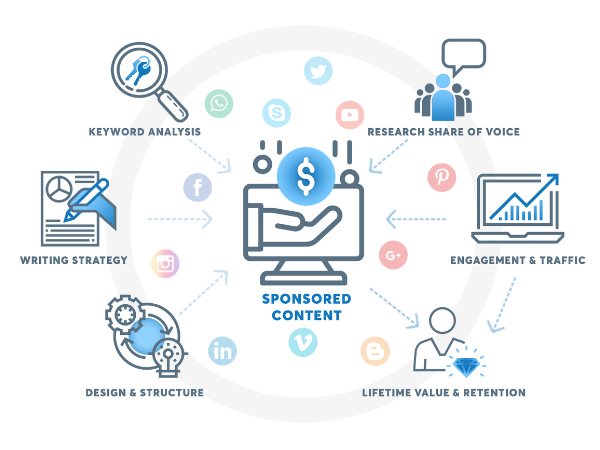 Tools are another crucial aspect of what is domain authority. After all, they enable us to measure this metric accurately. Here are some of those domain authority tools:
Moz Link Explorer – It's the company's domain authority checker. Since Moz invented this concept, it's a must-have for increasing DA score. Also, it helps boost their other metrics like Mozrank and Moztrust.
PrePostSEO – This tool checks all the factors that determine what is domain authority. What's more, it reliably and efficiently provides updated results every month.
WordPress plugins – Nowadays, many businesses use WordPress plugins for content marketing. Even better, they could add features that measure metrics like domain authority.
Other online tools don't directly affect nor measure domain authority. Nevertheless, Google Search Console could help you improve your site for free.
Related Article: Best Landing Pages for Lead Generation
How soon could I see results?
Marketing takes a considerable amount of time in general. It has lots of moving parts that take time to get moving. For example, email outreach for marketing alone takes several months.
The same is true when checking what is domain authority. It relies on compelling content, and you need time to craft those carefully. What's more, you have to wait for people to check it out.
Then, you have to establish authoritative links. Not only do you have to attach to prominent websites. Other sites should direct back to your pages too.
You'll need both organic traffic and paid traffic. The first one depends on people naturally going to your website. Tools could facilitate this, but they can't rush that flow.
Of course, your brand has to adapt to numerous other factors. These often change drastically and rapidly, so you might shift your strategies sometimes.
After doing it well enough, your marketing will eventually chug along. Just be patient with its various aspects. Soon enough, your campaign will blaze a trail to success!
Gain a following by clicking here!
Does domain authority have any downsides?
How to increase my domain authority doesn't necessarily guarantee marketing success. Again, you shouldn't just focus on ranking higher on DA. Here are some of the reasons why:
It's not a Google metric – Moz created this concept to resemble how the Google ranking algorithm works closely. However, the search engine doesn't recognize domain authority.
Your DA ranking may change without your input – Your competitor's DA scores change as they improve their websites. As we've said, the domain authority compares you with other websites. If they improve better than you, they might outrank you soon.
Other metrics could affect the score – We said earlier that 40 factors define what domain authority is. Those might change regardless of your efforts. As a result, your DA rating might vary wildly.
Focus on other parts of digital marketing
Don't get hung up on how to increase my domain authority. The best marketing campaigns use different strategies. Brands need to dominate all media, so they need every appropriate method.
Nowadays, social media is a staple of daily life. Most people are on Facebook and Twitter, so your brand should too. Your company should also place ads on those sites.
Also, companies strive to increase their Google rankings. As a result, they use more search engine optimization (SEO) more often.
They include specific keywords on their content so that they could boost their rank on search engines. What's more, they use SEO tools to monitor their performance and competitors.
Together, these techniques help them generate leads. These methods connect more people to their products and services. They even enhance their homepage for lead generation.
As you can see, digital marketing has several sections. It's good to know what is domain authority. More importantly, you should check the methods we've mentioned.
Final thoughts
After talking about how to increase my domain authority, you know the gist of this metric. Still, no metric is perfect, even DA scores.
It takes a lot of time and effort to plan marketing campaigns. Then, you'll need even more to execute your plans properly.
On the other hand, digital marketing agencies could handle them on your behalf. The best ones like LeadAdvisors have all the tools and expertise your campaign needs.
Outsource your marketing to the experts while you focus on other parts of your company. Delegation is a normal part of business management. LeadAdvisors could make it a special one!
Updated on November 4, 2021.