Best Landing Pages for Lead Generation
Ever wondered what the best landing pages have that yours doesn't?
You might be puzzled why your landing page hasn't attracted visitors for months. Perhaps it took lots of time and effort, but nobody seems to notice.
While you're proud of that landing page, your business urgently needs profits. In response, you may have searched online for answers.
Thankfully, you landed on this one, as we're about to explain how to make a great landing page.
If you want it to attract customers, you should optimize it for lead generation. We'll show you the best landing pages' characteristics, from the top of the page down to the CTA button.
Here are the basics of creating lead generation landing pages.
What Is A Lead?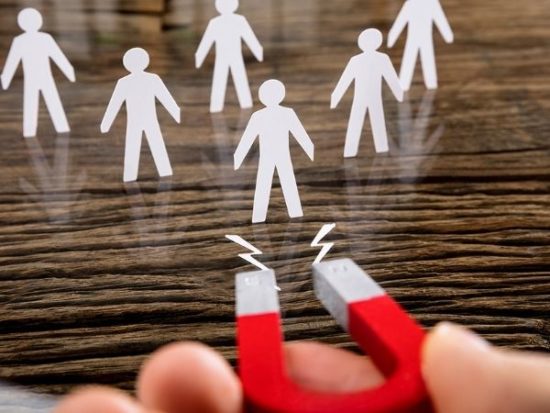 When someone shows interest in your goods and services, they become one of your "leads."
People can perform several actions that can be considered as leads. For example, they count as leads if they visited your home page or subscribed to your newsletter.
Other companies also conduct lead generation with varying degrees of success. Businesses like yours also promote their stuff using all sorts of media.
What separates the best from the rest is their attention to every facet of marketing. Specifically, they have the best landing pages for lead generation.
What is Lead Generation?
Simply put, it involves making more leads. The best landing pages improve lead generation, attracting more potential customers to increase earnings.
Leads correspond to the initial stages of the sales funnel:
Awareness – People know your products and services, but they're not yet interested.
Interest – People are curious about your products and services, but they aren't willing to purchase yet.
Decision – People are deciding whether or not to purchase your stuff.
The first type is called information qualified leads (IQL). These are people who just learned about your product at the awareness stage.
They aren't curious about your company's offerings yet. For example, these are the folks who stumbled upon your landing page.
The best landing pages piques the interest of those information qualified leads. If successful, they turn into marketing qualified leads (MQL) for the interest page.
These are the people who want to know more about your products. For instance, they may have asked questions about your stuff through the home page.
If they provided personal info on your online forms, they become sales qualified leads (SQL) for the decision stage. Information like email addresses allows your sales team to send promotional materials that lead to your landing pages.
The best landing pages successfully convince sales qualified leads to finalize their purchase. Depending on your goods, they become service qualified leads or product qualified leads.
A person asking for the paid version of a smartphone app is considered a product qualified lead. In contrast, a qualified service lead could be a person requesting a subscription upgrade.
An optimized landing page increases conversion rates for lead generation. That's why you must adjust your webpage for this purpose.

Related Articles
Why Do You Need Lead Generation?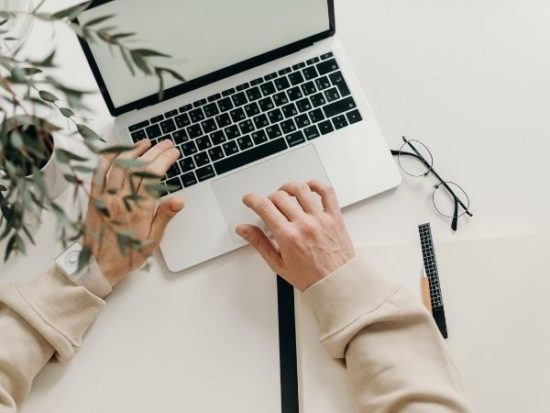 Gathering more leads helps your business in several ways:
Lead generation bolsters your brand's influence and grows your customer base. It makes sure your brand sticks with people, so more of them could become potential buyers.
It focuses your marketing strategy squarely on your target demographic. As a result, your marketing campaign efficiently spends your budget for your intended audience.
Lead generation allows further understanding of your company, customers, and competitors. The best landing pages facilitate lead capture, so you learn how you can serve customers better.
Gathering leads also involves researching competitors. You check similar products and services to learn how yours can stand out.
How is it beneficial?
Lead generation spurs your company to improve constantly.
You don't need us to remind you that doing business is intense competition. Often, there are other companies similar to yours, so you're probably sharing the same customer base.
In response, you should analyze other companies and identify how you can improve your business. For instance, this could mean creating the best landing pages for your products.
Gathering leads enables your company to adjust to the ever-changing market. New technologies and trends perpetually change, so your company must find ways to remain competitive.
Best Landing Pages for Lead Generation
Now that you understand the significance of lead generation, we could discuss landing page design:
Make sure your landing page is short and simple. Leads usually feel lazy when they see too many form fields, so they often leave immediately. Conversely, more people complete the short forms in mortgage lead landing pages and similar variants.
The best landing pages maintain a consistent message. Make sure your webpages follow a single format and language. If not, you might confuse your leads, causing them to bounce from your pages.
Your landing pages must concisely and quickly persuade potential customers. Leads typically switch to other sites if they can't figure out your message immediately. Break down promotional material into bullet points so they're easier to read.
Landing pages must also be aesthetically pleasing. People are more attracted to sleek visuals than bland text. Use appropriate color schemes and web design that entices leads and matches your company.
If possible, ask other companies and individuals to recommend your product. Placing the logos of larger enterprises affirms your brand's legitimacy. In contrast, famous people could provide social proof with glowing testimonials.
Live chat features enable the best landing pages to respond to inquiries quickly. This allows them to convert a potential lead by providing answers immediately swiftly.
Declutter your landing pages, so leads can easily focus on your products and services. Excessive social media sharing buttons could distract potential customers. Make sure leads have a clear path towards your call to action, so they're likely to convert.
Please note that these steps may vary depending on your type of landing page. For instance, white paper marketing may require other promotion methods like webinars.
Lead Advisors
If you don't have time to craft your landing pages, you may delegate that task to digital marketing agencies like Clickfunnels.
For the best landing pages, though, LeadAdvisors has the expertise you need.
Whether you need a real estate, student loan, or personal loan landing page, the LeadAdvisors team has you covered.
What's more, they provide demos that show just how awesome your landing page could become. Even better, they can handle your entire marketing campaign!
If you have a marketing team, they're probably handling other company matters. If not, you'll spend significant time and funds just forming a marketing team!
Instead, let LeadAdvisors deal with marketing so that you can handle other aspects of your business.
Lead Generation Strategies
The best landing pages use the most effective lead generation strategy.
If you're were struggling to gather leads, you might have been using an outbound marketing strategy. You may have been disrupting potential customers by directly selling your brand.
This is akin to suddenly receiving a flyer outside a mall. Like most people, you may have felt annoyed then threw it away immediately without reading.
Unfortunately, your marketing could be as ineffective as those leaflets. The best landing pages are useless in an outbound marketing strategy.
Instead, you should adopt an inbound marketing strategy. It converts qualified leads at every stage of the sales funnel.
This method uses lead generation to boost your marketing. In turn, your business receives the benefits we've discussed earlier.
Final Thoughts
You need the best landing pages for effective lead generation.
If you can't spare the workforce for this marketing type, you can always outsource the task.
The best digital marketing agency can handle your lead generation to focus better on your business.
To learn more about lead generation, You can check out Leadadvisors.net for the best results.