What to Know About Cryptocurrency Trading
Ever wondered why cryptocurrency trading is popular nowadays?
Back then, you may have heard people rave about bitcoin and other cryptocurrencies. Despite the growing hype around bitcoin, cash was still king.
Nowadays, some people think bitcoin may dethrone cash. In response, speculators have increased their investments in cryptocurrency.
What's more, you may have seen obscure news regarding early bitcoin investors. They claim to earn huge gains in a short time, attracting those looking for quick cash.
However, how do you start with cryptocurrency trading? As with any investment, you should understand your prospects before proceeding.
What Is Cryptocurrency?
Cryptocurrency refers to digital assets that use blockchain technology.
Blockchain is a database made up of a myriad of computers. They monitor transactions in real-time, and they keep records consistent through regular checks.
What's more, it keeps a public ledger of all transactions and cryptocurrency trading. Everyone can check this record, allowing greater transparency than conventional banking systems.
There are thousands of cryptocurrencies nowadays, but Bitcoin was the first. The enigmatic Satoshi Nakamoto created it in 2009.
At first, people didn't understand blockchain technology and its application to digital currency. Eventually, folks learned more about blockchain and its potential applications in Bitcoin.
Why Is Cryptocurrency So Popular?
On January 8, 2021, Bitcoin was worth a record-high $41,000, and the crypto market could soon be worth $1 trillion.
Bitcoin's growing value has piqued the interest of people worldwide. In turn, people are eager to yield tremendous gains from cryptocurrency trading.
What's more, it offers a promising alternative to conventional fiat currencies like the dollar. They are controlled by banks and governments but are underpinned by the public's trust.
You have to trust governments and banks to keep the current financial system's integrity. Worse, they charge fees for every transaction, and there's always a risk of fraud.
Unfortunately, successive economic downturns have made people skeptical of these institutions. They're looking for more stable alternatives, and many see cryptocurrencies as a promising option.
Anonymity is another advantage of cryptocurrencies. Cryptocurrency advocates laud its protection against identity theft, but experts warn it could be used for crimes like money laundering.
Best Cryptocurrency To Invest In
Now that you know the basics, how do you start with cryptocurrency trading?
Everyone is free to create their currencies, so folks began making their own. Thousands have been created, but most of them are now defunct.
Still, there are numerous crypto trading options, including Bitcoin, Ethereum, and Dogecoin.
Bitcoin
If you're a beginner, Bitcoin is the ideal cryptocurrency trading option.
It barely undergoes downtimes, so users conduct transactions seamlessly. Since its inception in 2009, it's been used to derive thousands of alternatives called "altcoins."
However, all investment options entail risk, including all the options in the cryptocurrency market. Please conduct sufficient research and request professional advice before cryptocurrency trading.
Are Cryptocurrencies A Good Investment?
The quality of your investments will depend on your skill and experience.
Investors check their prospects thoroughly before committing. After some time, they grow accustomed to the market, enabling them to widen their portfolio wisely.
Similar to stock investing, you could adopt a short-term or long-term trading strategy. Understand your risk tolerance and your prospects, then choose the appropriate method.
Short-Term Trading
Do you want to earn quickly from cryptocurrency trading?
You could monitor for slight changes in market price, then immediately sell for a quick ROI. Unlike long-term trading, this could potentially yield earnings within minutes.
As a result, this is an aggressive way to trade cryptos!
Pros
As we've mentioned, you could probably earn fast with short-term trading.
It's similar to day trading in stocks. Investors constantly look for slight upticks in value, then immediately sell their options.
However, short-term cryptocurrency trading poses greater volatility. Price movements ebb and flow wildly, so you could exponentially grow your investment by the next hour.
Cons
Although, you could easily waste investments due to the unusual volatility of cryptos.
Effective short-term trading requires sufficient knowledge of the markets. You'll need to spend a hefty duration, just learning how everything works.
Worse, prepare to lose a huge sum of money due to this method. After all, you'll probably have several bad investments before you finally succeed.

Related Articles
Long-Term Trading
On the other hand, cryptocurrency trading could be like investing for retirement.
Long-term trading involves buying crypto bucks then letting them grow for a decade or more. No constant monitoring nor technical expertise is required.
Play your investments right, and they might provide a safe retirement!
Pros
Long-term cryptocurrency trading is usually more convenient than the short-term strategy.
You don't have to stare at statistics and graphs all day constantly. After several years, you can reap the benefits of your boosted cryptos.
Even better, it requires fewer funds than short-term trading. You only need to select a few cryptocurrencies instead of spending on several.
Cons
Long-term trading swaps quick profits for lasting convenience.
Short-term cryptocurrency trading takes advantage of sudden value spikes. Consequently, it could potentially earn greater and faster yields than long-term trading.
While you're waiting for long-term ROI, you probably won't check on your investments. As a result, your investments may degrade without you knowing it!
What To Look Out For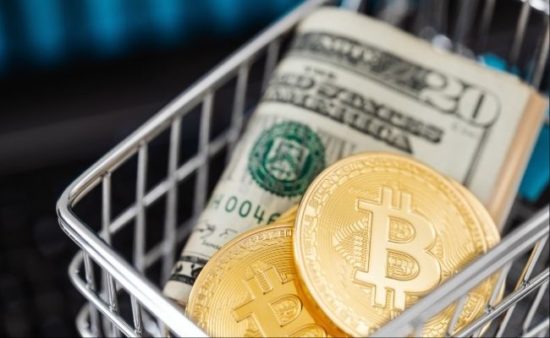 You should always control your emotions when investing.
Whether you're stock trading or cryptocurrency trading, you must deal with losing money. Several factors affect the value of your investments for better or worse.
Risk is an integral part of any investment. Even veteran traders lose funds now and then, so prepare for such a scenario.
Listen to other peoples' advice, but never follow them outright. Some people mislead others to further their own investment goals.
Pessimists and Opportunists
For example, a person may discourage you from investing due to Fear, Uncertainty, and Disinformation (FUD).
These naysayers dismiss cryptocurrency trading is a scam, or certain options will likely crash.
Conversely, some individuals could encourage you to pour money into certain cryptocurrencies. They lie about their options so that unsuspecting folks could boost their portfolios.
In response, you should verify their information online. While other folks are merely pessimistic or opportunistic, some could be providing useful information.
Despite your research, your investments may still go bust. Covering your losses by investing more is a terrible idea, though.
Always conduct proper research before purchasing cryptocurrencies. Prepare your mind for losses, but keep aiming for wins!
How To Start Cryptocurrency Trading
After learning about the risks and strategies, it's time to start trading!
First, you need to buy some Bitcoins. You have several trading platforms to choose from, so search online for the one that suits you best.
You may use Coinbase for the quickest method of purchasing Bitcoins. Create an account and link your debit or credit cards. Then, use it to purchase your preferred amount of Bitcoins.
For cryptocurrency exchanges, you could open an account on Binance. Transfer Bitcoins from Coinbase to Binance, so you can crypto exchange for other cryptocurrencies.
Your Bitcoins will now be stored in your Coinbase software wallet. Otherwise known as a hot wallet, it's acceptable storage for small amounts of cryptocurrency.
If you're serious about cryptocurrency trading, though, you might want a hardware wallet instead. Unlike hot wallets, these cannot be remotely breached by hackers.
They resemble USB thumb drives that act as "keys" for cryptocurrency transactions. Users must connect their hardware wallets to their devices to spend their crypto coins.
Also, some debit cards allow you to spend Bitcoins as if it's regular money. What's more, payment processors like Shopify enable businesses to accept Bitcoin payments.
Final Thoughts
Cryptocurrency trading is a growing hype that may eventually become the new financial norm.
It's a lot easier to follow this trend due to the streamlined and expanded options. You might even earn extra income from crypto trading!
Before you go, make sure you're not just acting on FOMO (Fear Of Missing Out). Use free online resources to understand cryptocurrency exchange rates and other features.
Whether you're investing in stocks or cryptocurrencies, you risk losing money. Expect to lose funds in your early investments.
Nevertheless, risk shouldn't prevent you from cryptocurrency trading. You won't start earning if you don't start investing.