Bitcoin: Gold Vs Digital Gold "BTC"
Over the years, many economic crazes and fads have swept the investment world and financial sector, most dissipating rather quickly without leaving much of an imprint. Bitcoin, however, has withstood the test of time. Since its inception in 2008, people have been buying bitcoin in such quantities that the trading in this often misunderstood currency can constitute a new gold rush.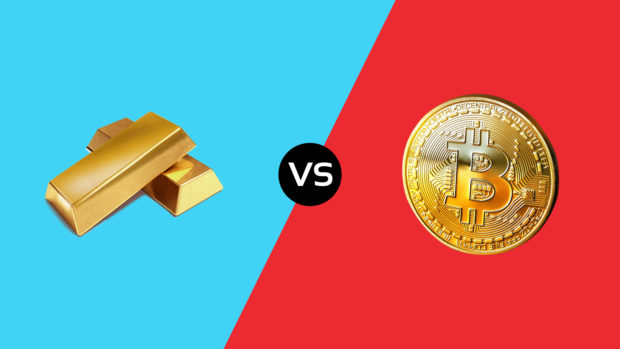 In this article, we will discuss how people send and receive bitcoin, challenging the federal reserve by offering a new currency that defies national borders and has the power to usher in a new economic age that hasn't been seen since the discovery of gold in the hills outside what is now San Francisco
Bitcoin News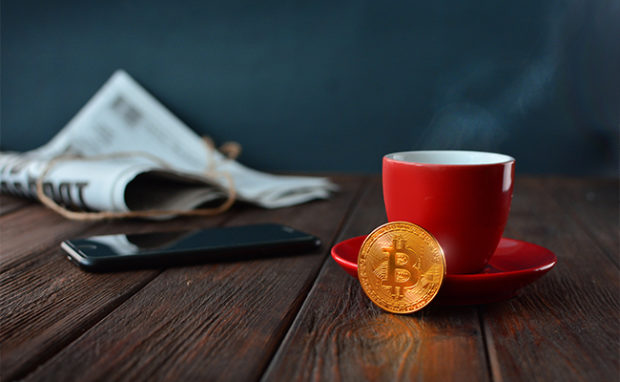 Since its creation, this currency has enjoyed a swatch of success and continues to remain a constant in the financial sector. Many alternative currencies have arisen to challenge bitcoin's supremacy, but none have the name recognition of the original online tradable currency. 
Because of the bull market that has engulfed the launch of bitcoin since 2008, the currency has been subjected to what experts call "flash crashes." One of these short term price drops occurred five days ago, on June 26th. But this is a regular occurrence that stands as a byproduct of the strength with which the currency trades.
This news comes at a time when one of BTC's main competitors, Etherium, experienced one of its strongest trading days in recent weeks. But despite the crash in recent BTC prices, the currency still remains at the top of the new digital gold rush. Facebook's entrance into the cryptocurrency market, with its platform of over three billion people, if you include WhatsApp users, is the most recent threat to Bitcoin's supremacy, but the original cryptocurrency continues to dominate its market.
Bitcoin Price Action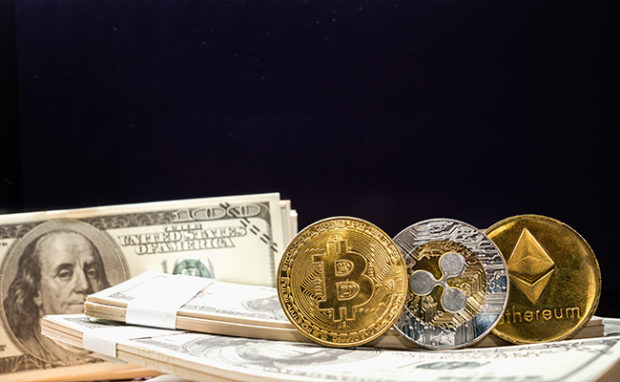 The prices of bitcoin have fluctuated rapidly over the years, but they have experienced a 30% increase in its prices. To make a comparison, BTC to USD is currently sitting at a rate of 1 BTC to almost 11,000 USD. Because of the volatility of the crypto market, these numbers could surge to as high as 1 BTC for every 20,000 USD. Essentially, Bitcoin trades with greater profits than you can receive if you buy and sell gold. In a sense, it is like a gold investment for the digital age. 
Gold vs. Digital Gold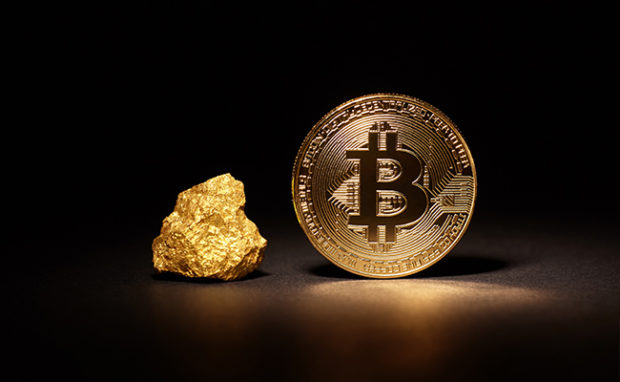 The issue with Bitcoin that many financial experts have discovered is that the framework within which the currency operates fulfills all of the characteristics attributed to a "bubble". A financial bubble, such as the housing bubble which infamously burst in 2008, is a market in which the future stability is based on implausible expectations. 
This is why many in the financial sector are increasingly advocating a switch to gold. The gold price has remained relatively stable over the years because its value is so deeply grounded in its intrinsic properties. With crypto, the value is not based on something tangible, and as a result, is subject to sudden fluctuations. 
But still, the market doesn't lie. While gold remains stable, it doesn't grow as quickly as crypto, and trading in it, therefore, is more of a long game, less lucrative in the short run. 
Related Articles
Bitcoin Cash SV Fork Suspiciously Perfect Timing
The most important development to rock the cryptocurrency world in the past couple years was the code alteration of the bitcoin blockchain known as the hard fork, which took place in August of 2017.
The bitcoin cash fork is the process by which bitcoin enlarged its blockchain by splitting in two, much the way more traditional stocks split and result from large profit margins for those who are already a part of a given company. This change was embodied by the launch of Bitcoin Cash, which increases the rates at which owners can trade their units. 
Most importantly, this hard work has been implemented at the bottom of a bear market. As we all know, a bear market is a financial situation in which prices are falling and trading is slowing down. For some, bear markets represent a great time to get into new markets. Prices are low, and a prevailing notion persists that they can only get so much lower, so you, so to speak, buy in on the ground floor.
The fact that Bitcoin chose to apply a hard fork to its blockchain is, in a sense, a sort of market manipulation technique that will allow for a faster processing rate at a time in which people are shunning the traditional markets. By upping the speed at which bank transactions can be made, Bitcoin is inducing people to move away from the old way of financial interaction and embrace the volatility of a market that has seen towering heights. 
This all comes with the caveat that when bitcoin split when it implemented the hard fork, anyone in possession of bitcoin (BTC) also found themselves in possession of an equitable amount of Bitcoin Cash units (BCH). This obviously comes with more purchasing power and is in essence, a form of manipulation. But what have economists continue to think crypto price action in manipulated is due to the perfect timing on Bitcoin Cash SV suspicious perfect timing at the peak of the bear market on November 15, 2018.
SUMMARY
Bitcoin has experienced rapid growth and declines over its twelve-year history and the market still seems to have a place for the cryptocurrencies of the world. They, following the lead of the bitcoin blockchain, have cut out a piece of the world economic markets for themselves and continue to be discussed as a viable economic response to the rigidity of the gold-based fiat currency that is employed by the world's economies.
For those interested, it is not too late to jump on the wagon and start building a bitcoin wallet. As the bear market of traditional stock exchanges persists, more and more people are switching to bitcoin and bitcoin cash, opening the way for a new rise in its price. In a sense, just as traditional investment bankers advocate buying into bear markets, the recent plunge in bitcoin prices mean that now is a great time to get on board.