Best Place to Buy Cryptocurrency: Our Exchange Choices
Looking for the best place to buy cryptocurrency? This article will help you find the best exchange options and services.
We know how badly you need to trade cryptocurrency, and we can't afford to delay your crypto research. Without further ado, let's get into the details of buying cryptocurrency. Below is the full list of the best exchanges on which to buy cryptocurrency. Enjoy this modern-day review of the top crypto exchange platforms available.
Best Places to Buy Cryptocurrency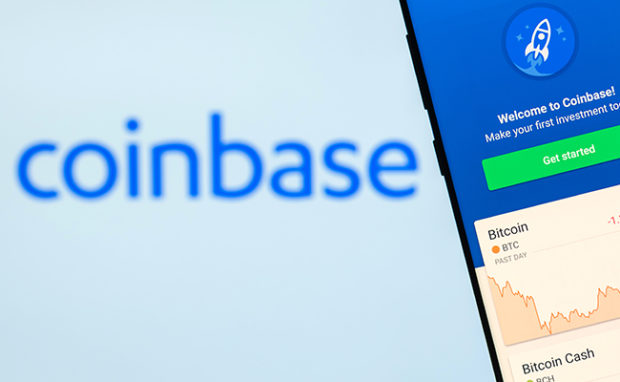 Coinbase is a secure platform with a good user interface that makes it easy for you to buy, sell, and store cryptocurrency like Ethereum, Bitcoin, and others but is not the cheapest place to buy cryptocurrencies tokens, a simple bank transfer you can go straight from your desktop or mobile app.
Presently, It's one of the best places to purchase cryptocurrency. Coinbase offers bitcoin transactions and storage in over 190 countries worldwide. Coinbase stores 98% of its customers' funds offline to prevent them from theft and malicious hackers making it a secure mobile bitcoin wallet.
Aside from being a broker for Bitcoin, Bitcoin Cash, Ethereum, Ethereum Classic, and Litecoin, Coinbase has about thirty-two (32) fiat currency exchanges around the world. In addition to this flexibility, the platform has the ability to transfer funds in and out of your account, and convert them to coins at will. Having linked your account to Coinbase, the platform becomes accessible from your mobile devices and tablets.
Coinbase has a two-factor authentication system (extra SMS login code, or TOTP app). While making a choice to purchase cryptocurrency via Coinbase, you should know that the Coinbase charges a 1% fee of all transactions made on USA digital space, and 2.49% fee on purchases made with a bank account, also one thing to mention is that this convenient exchange is located in the US it has a solid customer support.
Visit Coinbase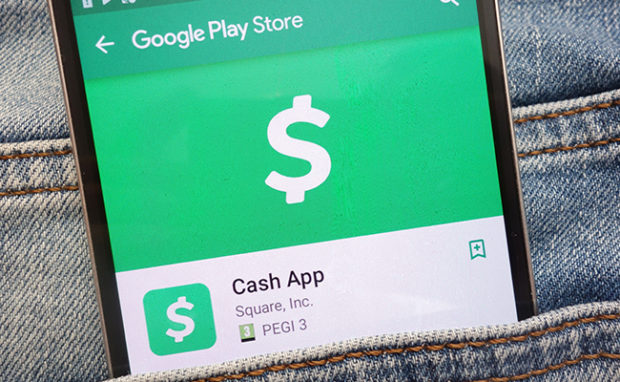 Square Cash is a good buy cryptocurrency if you seek versatility. It's a fast-growing platform in the FinTech industry. Square Cash is popular for its features, as it offers free monetary transactions, and allows buying and selling of bitcoins.
Square Cash is the brain behind mobile credit card readers. Outside of Square Cash, you don't hold your Bitcoin, as it is held in your Square Cash account on your behalf. It is worth noting that the purchase limit is $10,000 a week, but there is currently no limit on sale amounts, just add your credit or debit card and start purchasing bitcoin or sending crypto with a low taker fee.
Square Cash is accessible on mobile and web platforms. The company makes money by charging firms that use their platform to receive payments, and that's why it's free, but you would have to pay more for certain transactions outside of the free service making it a great option for payment methods.
Visit Square Cash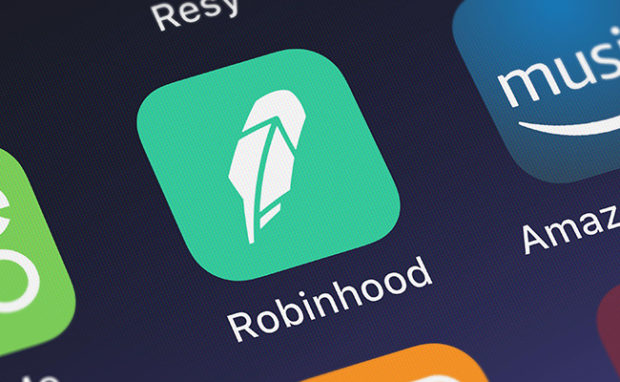 Robinhood is a fee-free stock broker that deals in the digital currency. Buying bitcoin on this mobile platform is free, have in mind free service how secure it might be? This applies to all forms of transactions, but the bad news is that the Square Cash service is only available in 16 states of the United States. So, if you are in one of the states where they operate, you have an exciting opportunity to utilize the Square services. Square Cash has plans to expand, so the features and services of this digital platform may soon be available to you.
Robinhood has your funds stored in the same account as your stock account, with one login, making it less cumbersome and a great choice to buy crypto and sale of cryptocurrency.
Visit Robinhood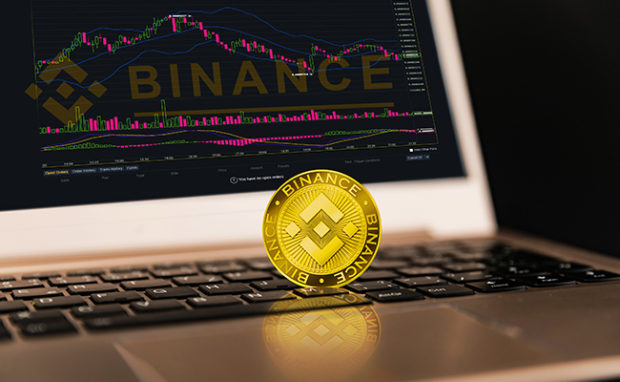 Binance is a global cryptocurrency exchange platform known for trading more than a hundred (100) cryptocurrencies. It's considered the biggest cryptocurrency exchange in the world in terms of the trading volume.
For low rates, in terms of trading charges, Binance is the best place for cryptocurrency exchange. It charges a 0.1% fee on trades, and this is even smaller if you use its own coin called the Binance coin (BNB). Binance is equally mobile and PC friendly and offers a wide range of cryptocurrency exchange mediums that you may have never heard of. Additionally, they offer you a bonus of 1 QTUM coin upon signing up.
Binance is a fast-growing digital exchange platform and has its app on IOS as well as Android, which is rare for other platforms. However, news has it that there's a lot of bugs occurring when using the app, so tread lightly in the digital currencies.
Visit Binance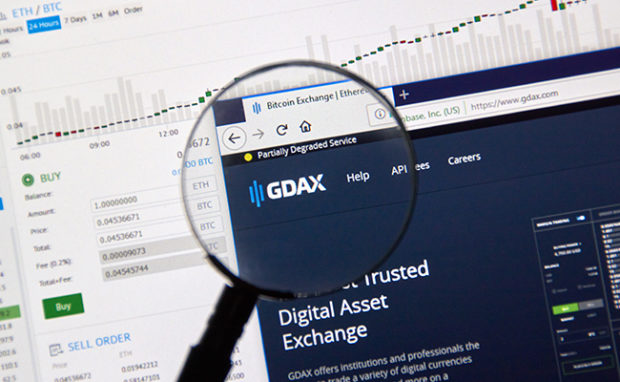 GDAX recently evolved into what is now called the "Coinbase Pro;" it's not much different from the Coinbase, and offers all that Coinbase has to offer. GDAX provides insurance on all funds over $250,000, just like the standard Coinbase platform.
GDAX charges a fee for trades that ranges between 0.1-0.3%, depending on the volume that you trade. If you are looking for a platform to trade on efficiently with larger volumes, Coinbase Pro is a great option, as long as you are an active user.
Related Articles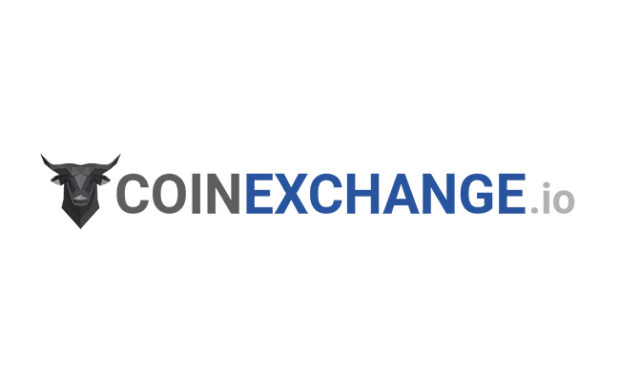 This digital exchange platform is popular for its low-cost fees when changing your coin currency from one to another. It offers a wide range of coin sales and purchases and offers its customers valuable upgrade offers.
The only downside with this cryptocurrency platform is the fact that it is not compatible with mobile devices, unlike the previously mentioned competitors. Further, Coin Exchange is not the best option for high-volume trades.
Visit Coin Exchange
Coinmama is a cryptocurrency platform that was formed in 2013 and has over a million customers in 188 countries. It offers purchase of cryptocurrency, but not trading or sale of cryptocurrency, and it may interest you to know that all transfers are made from the company's holdings, making the transactions more secure.
Coinmama is a registered firm and charges about 5.9% on transactions (the cheapest of the competition). Although it does not have a phone app, Coinmama provides a very user-friendly, premium quality desktop application. For a quick and stress-less purchase of cryptocurrency, Coinmama is the best platform currently available.
Visit Coinmama
Final Thoughts
This list contains the best options of the currently available cryptocurrency exchanges, but there are many others out there. We weren't paid by any of the above-stated companies, and every cryptocurrency platform that was mentioned was carefully picked based on user reviews and exchange quality. Ideally, these suggestions will help you delve deeper into the crypto exchange and find the right digital tools for your trading desires.
Share this list of the top cryptocurrency exchanges as the crypto technology continues to develop and become a major player in the world economy.
Published April 03, 2019; UPDATED May 22, 2019