No matter what, new social media apps will emerge from the internet. Technology progresses increasingly faster every day. That's why we notice apps that might overtake classic platforms like Facebook. With multitudes of new sites like Sina Weibo popping up, which ones should you check out?
First, understand the overall trends in the social media landscape. We'll recommend some of our picks, but please research your own too. Then, we'll explain why people should keep updated with these internet trends. For business owners, we'll elaborate on how it could boost your marketing efforts.
Nowadays, technology is intertwined with our daily lives. Understanding its latest tools and services lets us maximize its benefits. Eventually, the old platforms will be replaced, so we must adapt accordingly. If you own a business, these could be fertile ground for cultivating fresh leads.
Developing trends in social media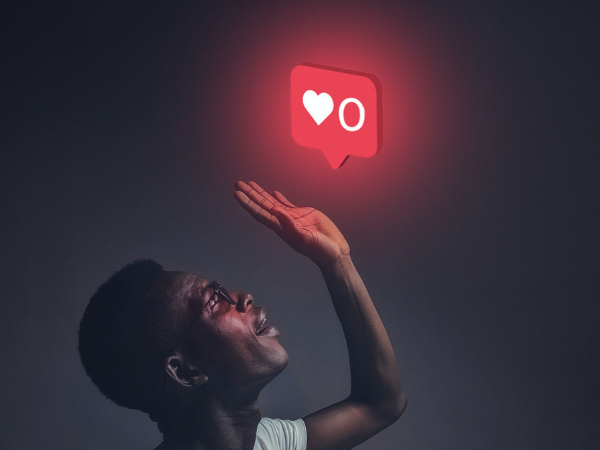 The world has been using social media apps for more than a decade. We've been accustomed to using major platforms like Facebook, Twitter, and Instagram.
However, we tend to forget the social networking sites that we've left in the past. For instance, some may remember the heydays of Myspace and Tumblr.
Older readers may remember the times before Facebook, Instagram, and other social media. Back then, we only sent text messages and sometimes emails to each other.
Progress brings constant change no matter what. New social media apps will appear and eventually replace the current major ones.
In response, we should learn about these potential changes and adapt accordingly. People could simply check online articles to piece out the patterns.
Even better, we could examine the latest research from academic sources. Here are some patterns in the future of social media:

Related Articles
Mobile video marketing
Maryville University found that 6 out of 10 consumers prefer watching videos on the internet to TV programs. Besides new social media apps, people frequently use streaming services.
As a result, marketers should prioritize a mobile-first strategy. Aside from advertising with videos, their content should be easily accessible on mobile devices.
This means marketers should add a new strategy to their campaign. Besides traditional ads, they should consider video logs (vlogs), virtual reality (VR), and live videos.
Public relations and data analytics
Data analyses provide quick real-time updates for marketing campaigns. They track changes that help marketers fine-tune their ads for their target audience.
Moreover, it aids communication experts by providing useful new data. These allow public relations managers to improve their outreach campaigns significantly.
It tracks a variety of information in vast quantities. These include new social media apps and shifts in consumer behavior and interests.
Investment in AR and VR
Augmented reality (AR) and virtual reality (VR) have been gaining more mainstream use recently. More importantly, Maryville University sees them as a possible social media trend.
For instance, AR took the world by storm with Pokemon Go. Also, VR is being used by medical professionals to facilitate analyses of internal organs.
The university said that these would allow customers to immerse themselves in products before purchasing. For example, VR lets people inspect interior design for their homes.
Follow the trends with these promising platforms
Software developers are aware of these exciting trends. In response, some have created new social media apps to meet these demands.
Many of these platforms explore the possibilities of live streaming. Others push the boundaries of recent innovations like blockchain technology.
We'll show you some that caught our attention. However, we advise readers to research others that aren't on our list. Those new social media apps may better suit your needs.
Here are our picks for the top social media platforms that may overtake the current ones:
Twitch
This is a live streaming platform geared heavily towards gaming. In February 2021, Twitch had around 9.52 million active streamers.
Most people on the platform play games live for millions of users. Audiences could communicate with their fave streamers via live chat.
Once streamers gain enough viewers, they could apply for the Twitch partnership program. This lets them earn a portion of ad revenue from the platform.
People should pay close attention to Twitch since gaming is now the most lucrative entertainment industry. Increasing numbers of people play video games nowadays.
Video games have been a niche hobby in the past. Now, free mobile games have opened the industry to a larger audience.
Furthermore, Twitch won the 2019 Best Video Marketing and Advertising Platform award. Marketers are joining this gaming trend, so business owners should take notice.
Vero
Major social networking sites like Facebook use manipulative algorithms. They have software that monitors their user base's behavior so that they can adjust it for advertising.
As a result, they could ensure that people stay on their platforms. They're so massive that users find it extremely difficult to leave.
Fortunately, new social media apps like Vero want to provide a better option. It launched in 2015 as a new social media app with no ads nor algorithms.
Vero brings the freedom of choice back to the users. Instead of following an algorithm, users could promote and express themselves freely.
What's more, it lets them sell their products and services directly. Users could easily choose to buy stuff on the platform. Each purchase gives a portion of the sale to Vero.
Specifically, businesses should take note of platforms with no ads nor algorithms. Social media marketing is becoming more prevalent, so this could later give them an edge over competitors.
After all, this could become a mainstream source for lead generation. Adopting now could help brands adjust their strategies early.
Caffeine
As we've discussed, live streaming is becoming more popular nowadays. Caffeine is one of the new social media apps that explore its possibilities.
It lets users broadcast themselves live just like Twitch. Although, Caffeine caters to more interests aside from gaming.
Artists could stream their music videos live on Caffeine. What's more, users could check out the latest sports events in real-time.
Meanwhile, users could vote and discuss the streams as it broadcasts. They could mention their friends and express support for their fave creators.
Live streaming is a growing trend even for marketing. This is why marketers should stay alert and awake to these new social media apps. In time, it could be a powerful advertising tool.
Steemit
Cryptocurrency is trending all around the world. As a result, more people are investing in cryptos, such as bitcoin.
Moreover, new social media apps are also taking advantage of this trend. Steemit is one of these platforms that allow users to earn cryptocurrencies on social media.
Users can create posts similar to those on Facebook. People can post photos, videos, memes, and other stuff they prefer on Steemit.
More importantly, users could earn Steem tokens that are redeemable as cryptocurrencies. In other words, Steemit uses cryptos as an incentive for its platform.
However, Steemit reminds us that it's not a new social media app for quick and easy money. It will take effort to earn from posting on the site reliably.
Nonetheless, businesses should check the latest developments regarding this app. After all, this blend of cryptos and social media could soon be the future.
General benefits of social media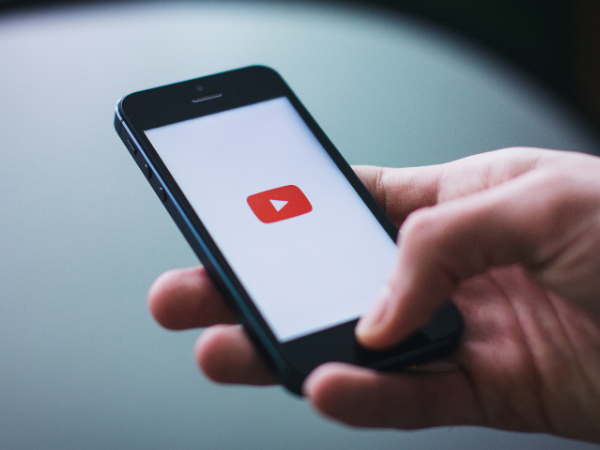 Social networking sites were intended to connect people from around the globe. Eventually, the old ones improved, and new social media apps emerged.
For instance, Facebook users mostly posted on their profile feeds. In time, it provided a separate messaging app for instant text communication.
Nowadays, we have other social media platforms like Twitter and Instagram. Each new social media option gives more ways to access these benefits:
1. Allows people to connect with social organizations.
2. Donate to positive causes on the internet.
3. Share useful information.
4. Express stories about ourselves, others, and everything else.
5. Enables folks to promote events.
6. Empowers people to spur others into action.
7. Receive feedback from other people.
How can social media help my business?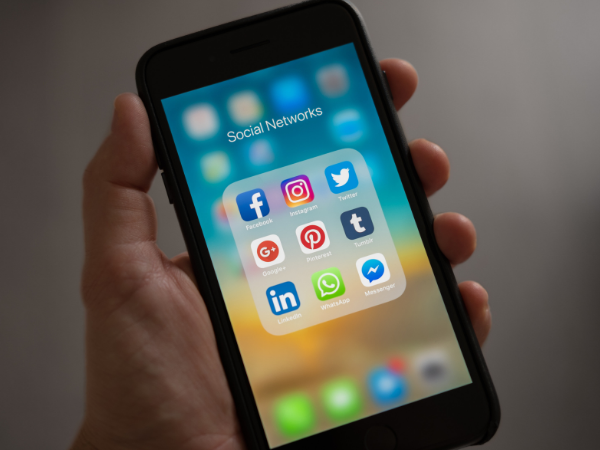 Social media platforms let people post various types of content. For marketers, this means another channel for their advertising material.
Specifically, social networking sites could help companies:
Grow their customer base
Receive customer feedback
Build consumer loyalty
Facilitate market research
Widen the scope of their marketing efforts
Boost earnings
Develop their brand
Recruit exceptional talent from LinkedIn and similar sites
Increase site traffic
What's more, new social media apps open new possibilities. For example, Twitter allows brands to respond to their consumers with short messages directly.
More importantly, businesses should continuously check social media trends. Chances are, their competitors are already doing so. Companies need to compete more than ever to survive.
Final thoughts
Technology progresses much faster as time passes. As a result, new social media apps appear on the internet. We should respond by going along with these tools and services.
This response allows us to use them for our utmost benefit. Eventually, the social media giants will pass, and some of the new ones will replace them.
Early adaptation lets us stay competitive in our daily lives. Specifically, this enables businesses to gain an edge over competitors.
Though, our list mentions a minuscule sample of the new social media apps right now. Research online to find out other services we didn't include.
Some of them may better suit you, depending on your interests. For instance, music lovers may enjoy Caffeine much more, just like Spotify.
From technology to societies, everything changes constantly. The only sensible reaction is to change ourselves as well.