What Can You Buy With Bitcoin?
More people are riding the cryptocurrency trend, but what can you buy with bitcoin? It's currently hailed as the future of the world's financial system. Affluent early adopters like Elon Musk just bought $1.5 billion for his company Tesla. You may have seen news regarding average people turning into millionaires using bitcoin.
However, skeptics still wonder they can buy stuff with it. Well, more companies are now accepting Bitcoin as a payment method. You'll find numerous online marketplaces where you can spend bitcoin. You may purchase online items like video games and even order your next espresso with Bitcoin!
Procuring Bitcoins is becoming much more comfortable too. Choose one of the best cryptocurrency platforms like Coinbase, then purchase Bitcoins using your bank account. Afterward, select an online store that accepts Bitcoins, then provide the required Coinbase details. Some credit cards and debit cards enable you to use Bitcoin at select brick-and-mortar establishments.
What is Bitcoin?
Bitcoin is one of the most popular cryptocurrencies nowadays. According to the Bitcoin website, it's the first peer-to-peer payment network with no central authorities or intermediaries.
It's like money for the internet, and users power every transaction. It's often discussed as an investment, though, causing people to wonder what you can buy with Bitcoin.
The concept was started by an entity known by the pseudonym Satoshi Nakamoto. Satoshi left the first Bitcoin specs in 2009. Then developers realized the digital currency.
Bitcoin exchanges are classified into 2 types: regular and peer-to-peer. The former uses an order book to match transactions between people, but both parties retain their anonymity.
On the other hand, peer-to-peer transactions allow crypto enthusiasts to exchange Bitcoins with each other. It also hides their identities, and both exchange types use a reputation system.
How To Buy Bitcoin on Crypto Exchanges
It's a lot easier to purchase with Bitcoin nowadays. Before you do that though, you will have to buy Bitcoin first. Back then, people had to go to cryptocurrency exchange platforms.
These are online services that let you store, buy and sell bitcoin and other cryptos. If you invest in stocks, you might feel right at home with the user interface. You can start using it by following these steps:
Look for cryptocurrency exchanges on the internet. Binance and Coinbase are the most popular ones, but you may choose others like Kraken or PancakeSwap.
Link your bank account.
Your crypto exchange should have an option to turn your fiat currency into bitcoin and other digital assets. Access the feature on your chosen platform.
Select how much bitcoin you want. Make sure you check how much it will cost in your fiat money, as cryptocurrencies often change in value. Also, look out for transaction fees that your platform might charge.
Once you're done, confirm the bitcoin exchange.
If your platform has two-factor authentication, follow the instructions for it. This often involves logging in a code you'll receive via email or text message.
After that, you should see your new cryptos in your platform's online wallet.
That's how people purchase Bitcoins online back then. However, cryptocurrencies have been around for at least a decade by now, so it's more accessible than ever.
How to buy Bitcoins via a payment app
We just went live with the second deployment 🥳
Read more here: https://t.co/Et2uhjAO8O

— HYVE (@join_hyve) October 28, 2021
You can find so many digital wallets and apps that let you store and spend cryptos. This enables users to spend Bitcoins and other similar coins like the money in a debit card.
The PayPal app is one of the most well-known options right now. It's one of the first mainstream tools that have gained a "Checkout with Crypto" feature.
Before Cash app and Zelle, PayPal was the most famous way to send funds online. Now, you can store, spend, and buy bitcoins with it. Purchasing them works similarly to crypto exchanges.
However, you can't link your credit card with this. Instead, you may only connect your debit card or bank account. This might not be the case with other apps though.
Unlike those platforms, you might have an easier time using PayPal at brick-and-mortar stores. Of course, you need to have enough cryptos and make sure the store accepts bitcoin!
It's no surprise that bitcoin payments also work for online stores. You might find more of those accepting this mode of payment compared to physical ones.
Nowadays, even crypto exchanges have payment apps. Some like Binance let you apply for a Binance card from VISA. It works like a regular debit card, but it contains cryptos.
Things to Buy with Bitcoin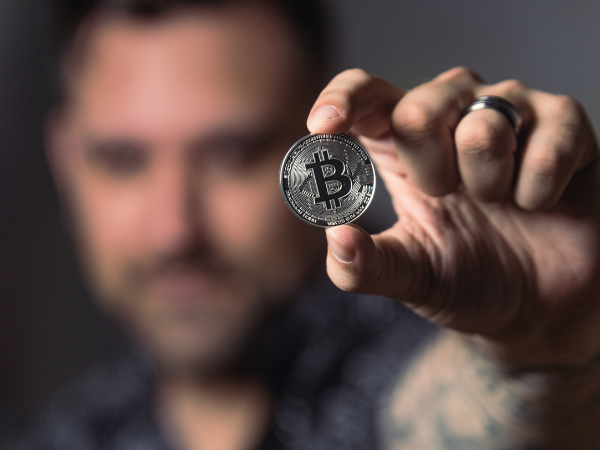 With your Bitcoins, you may search online for stores that accept it as a form of payment. You might even find establishments nearby that accept cryptos too!
Now it's time to answer your question, "What can you buy with Bitcoins?" The Bitcoin website also helps people find businesses where they can spend Bitcoins:
Browse a business directory – You may check

online lists of companies that accept Bitcoin payments

. You'll find significant establishments and minor retailers included.

Find goodies online – Wondering what you can buy with Bitcoin? Search your desired product on

Spendabit

to find out if it can be purchased with Bitcoin.

Look for local businesses – You may find neighborhood businesses that accept Bitcoin payments on

CoinMap

.

Search businesses from around the world – BitcoinWide regularly updates its database of companies that accept Bitcoin.
Surprisingly, more commodities may now be purchased with Bitcoins, from gift cards to even real estate! Here are just some of the options available right now:
Gift Cards
The corporate giants like BestBuy and Amazon don't accept Bitcoin directly yet. However, other folks have devised a way to enable Bitcoin payments for these online stores.
You may visit services like Gyft or eGifter to purchase gift cards using Bitcoin. Then, you can redeem them at popular retailers like Amazon and BestBuy.
It's not just bitcoin that has this feature. If you have Ethereum (ETH), you could also buy gift cards from eGifter that you can use for Apple and Uber.

Cars

This seems like a huge jump from mere promo cards, doesn't it? This just proves how versatile bitcoin has become. Tesla was the first automobile firm to accept it as a payment method.
Sadly, CEO Elon Musk announced in May 2021 that it will no longer do so. Fortunately, many other car dealers around the world now accept bitcoin wallets.
For example, people in the UK could buy a new car from AutoCoinCars. On the other side of the world, Aussies could spend bitcoin at BitCars to get a new set of wheels.
Video Games
Major companies are expanding what you can buy with Bitcoin. For instance, Microsoft allows Bitcoin as a payment option for their games and apps.
Recently, Elon Musk bought $1.5 billion worth of Bitcoins for his company Tesla. Musk said this would provide liquidity for cryptocurrencies so that they can accept Bitcoins for transactions.
Gold And Other Precious Metals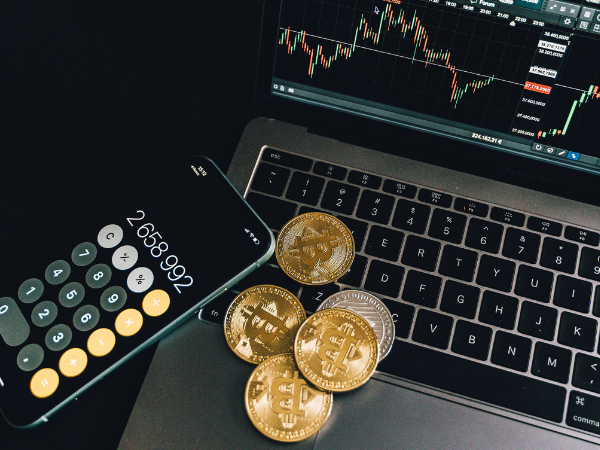 During economic recessions, severe inflation drastically reduces the value of fiat currencies. In response, wealthy individuals buy precious metals like gold and silver to protect their finances.
The World Economic Forum reports that gold's price shot up because of these events too. This is why some precious metal sellers like JM Bullion now accept Bitcoins as a means of payment.

While most people think gold and other metals are a great inflation hedge, look into it yourself. Make sure you know all about an asset before buying it.

Food
You might just be able to pay Bitcoin for a meal at your local restaurant. You may search online for Bitcoin Restaurants for more ideas on what you can buy with Bitcoin.
Other countries like the Czech Republic have cafes that accept Bitcoin payments. Head to Paralelní Polis or "Parallel World" in Prague to buy an espresso with Bitcoin!

If you're not up for a full meal, maybe you'd like a sandwich from Subway. It has allowed cryptos as a payment method since 2013, so you might want to try buying a Sub with bitcoin!
Travel
You could even pay for your flight to Prague using Bitcoin. Book your hotel with Expedia, fly to the Czech Republic with CheapAir, and buy at the Paralelní Polis, all with Bitcoin!
Alternatively, you may take a cruise with Ships & Trips Travel. It's great to buy stuff with bitcoin, but you have to remember just how volatile the prices can be.
This can be a problem if you pay at the counter. If the price of bitcoin crashes, you might have to spend more for the same booking. Worse, you might not be able to afford it at all!

If you plan to go through with this, make sure you book a flight in advance. That way, you can secure a certain bitcoin price. Cryptos are always improving, so this issue may soon be a thing of the past.

Video games

There are many ways to spend bitcoins on video games. For example, you could use your PayPal account to buy games, add-ons, and Xbox Live subscriptions from Xbox.
Online streaming is trending nowadays, especially for gaming. That's why the biggest platform Twitch partnered with Crypto.com. As a result, people can now send bitcoin donations to their favorite streamers.
Some people use it to play games like Bitcoin Casino. If you'd like to try them, take note of the risks related to gambling Make sure it's allowed in your country as well.
How to keep your crypto account safe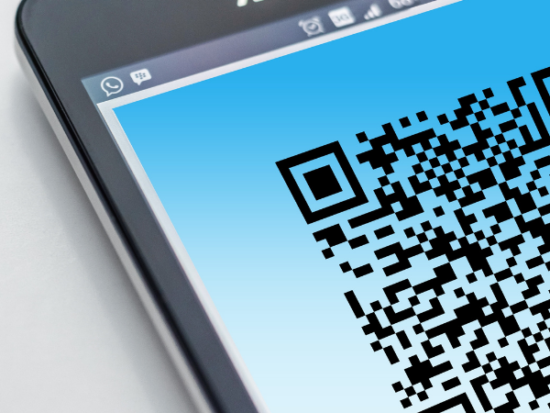 We've already mentioned using your Coinbase wallet to buy online. Alternatively, some stores provide a QR code for Bitcoin transactions, or you could send the funds to a Bitcoin address.
Financial services are further expanding what you can buy with Bitcoin. They created credit cards that pay cash-back on purchases then convert into Bitcoin.
These features mean that your cryptocurrencies are becoming as good as real money, so you should treat them as such. Your crypto exchange's storage might not be enough.
If someone gets hold of your username and password, then they could drain it of every last bitcoin. Instead, you might want a digital wallet that works in an app and browser.
The most famous example is MetaMask. It lets you store your cryptos in Google Chrome or other web browsers, but you could access it via a mobile app.
🎉 Proud to tell our story about how we're aiming to decentralize freelancing on @Cointelegraph : https://t.co/1Jszxz0UpH
🚀Start your freelancing journey today and join our platform: https://t.co/0xFBQonO6T.

— HYVE (@join_hyve) January 7, 2022
Still, this doesn't offer the best security for your cryptocurrency investments. Instead of learning about your login credentials, other people could just take your laptop and its cryptos.
The best solution is to use cold wallets, physical devices that are mainly for cryptocurrency storage. I say "mainly" because the latest ones can do so much more.
For example, you can now buy bitcoins directly from cold wallets. Also, they allow crypto staking. It's like leaving cryptos in a savings account, but they gain more interest.
The best thing about them is that they have more layers of security than your typical online wallet. Not only that, it lets you see the contents of your wallet without logging into the internet.
Final Thoughts
Bitcoin is regarded as the currency of the future. It allows people to purchase products and services without middlemen or central authorities.
Its growing popularity expands what you can buy with Bitcoin. More businesses accept Bitcoin as payment, enabling crypto enthusiasts to purchase more with their digital currency.
However, note that bitcoin is a highly volatile asset. People are not kidding when they say the value could crash significantly within minutes!
It's up to you whether to buy bitcoin or not. Will you listen to the naysayers, or boldly participate in a new age of finance? Your choice: buy Bitcoin or bye-bye bitcoin?
Updated on January 14, 2022.