8 Best Practices in Writing Press Releases
Launching a new product or service? Learn press release best practices first, so you hit those marketing goals!
Businesses should always take their product launch seriously especially with press releases. No product sells by itself, so marketing depends on your company's efforts.
This will involve several methods, particularly press or news outlets releases so that it's something newsworthy. These are the typical articles you may read as online news releases or blogs. Done right, these could rank high on search engine optimization or SEO.
In turn, more people open and read about your service. More importantly, effective event press release writing spreads rapidly on online media, swiftly expanding your customer base.
The best tactics of writing press releases could help even small businesses compete and thrive!
Get professional press releases writing for your business: checkout here
What is a Press Release?
A press release, otherwise known only as PR, is a statement sent to journalists or the news media people. This is to make an announcement or provide information the public would not yet know. It is traditionally structured in a unique way that can sometimes include a headline, intro, body, and other key components.
How to Write a Press Release
First, you must learn the proper press release template. Otherwise called the inverted pyramid, it organizes information in your press release.
This press release format is divided into three parts: lead, body, and tail. This way your press release template will be clean and ready for publication!
The Lead
A stellar first impression is one of the most important best tactics for a press release, especially perfecting your craft.
Readers have a myriad of options available on the internet. Your press release should be attention-grabbing in the first paragraph, or they would swiftly jump to another article.
Start with a catchy headline that sounds exciting or interesting—ditch monotone formal declarations for more casual and relatable statements. Bloggers tend to do this technique the most.



What's more, that opening line must be concise. Convey your article's overall message with as few words as possible, so readers can easily read and understand.
Following the press release's best practices, the headline must follow with 1 or 2 brief paragraphs. It should also start with a provocative statement or "hook."
It should summarize the pressing details regarding your release. In other words, it should discuss the important "who, what, when, where, and how" of your article through a summary.
The Body
After crafting the perfect introduction, it's time for the bulk of your press release.
The body of your press release must expound on the head's primary keywords and points. Adhering to the best tactics of press releases, you must include key bits of information in this section.
Besides the essential details, you should include sources wherever it is appropriate. These fortify your credibility and prevent you from plagiarizing information or statements.
Furthermore, you should include relevant quotes from people involved in press releases. This adds life to your otherwise drab article.
The Tail
Also known as the kicker, your ending statements should compel readers to action.
In the case of product launches, this means convincing them to make their first purchase. You may summarize the key points you've discussed, then conclude with a call to action (CTA).
Typically, press release best practices add contact information like phone numbers or email address at the end. Since you'll post this online, you should include a link to your brand's homepage instead.
Need Traffic? Get the best deals here: checkout here
How To Promote Your Press Release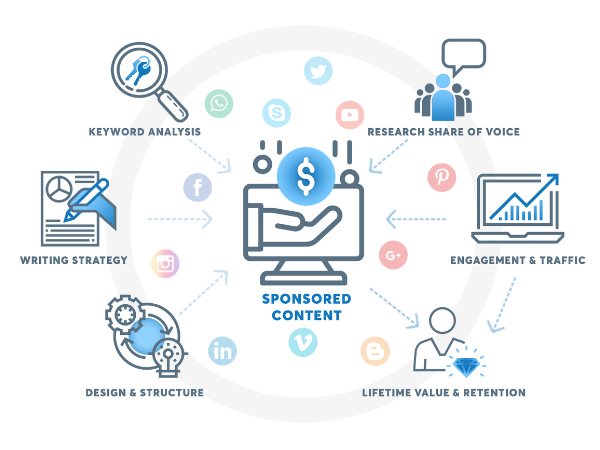 Promoting your press releases can take a lot of time and energy. There are things to consider before even putting pen to paper. A lot of the key things to keep in mind are knowing your audience and target, creating an elevator pitch, focusing on the editing process, cross-promoting, and more.
Know Your Audience and Target
You should write press releases depending on your intended demographic.
Target audiences are different for every company. Businesses offer other products and services that fit specific types of people.
Determine your target demographic by describing their characteristics, such as age range and interests. Then, use the appropriate writing style for your press releases.
It's one of the press release best practices because it helps you adapt to your audience. For example, you may want to minimize using modern terms for people aged 45 and up.
The proper writing style helps audiences understand your press release. As a result, they're more likely to gain interest in your brand's new developments.
Create a Unique Elevator Pitch
Imagine if you're in an elevator heading up. Can you deliver your press release before it reaches the floor?
This is called an elevator pitch, and its goal is to leave a first impression quickly. What's more, you should apply this concept to your written press release.
It's one of the best tactics of a press release since it allows you to captivate your audience swiftly. If readers quickly decide they need your product, they may buy it as soon as possible!
Writing a press release requires a unique elevator pitch requires an extensive understanding of your product or service. This allows you to determine how it could appeal to your target audience.
Apply this concept to the head of your press release so that you can capture your readers' attention. Your elevator pitch should suit your audiences, too, so you must modify it accordingly.
Consequently, there are numerous kinds of elevator pitches for various purposes. Alternatively, you may create a more suitable pitch yourself.
Focus On The Editing Process
Of course, the best PR strategy involves the use of proper grammar.
Your writing will reflect your brand image, so make sure your press releases don't have any grammatical errors.
It's even more important if you'll use a press release distribution service. Their editors don't tolerate incorrect grammar or style. They won't hesitate to reject yours if it's shoddy.
Cross-Promote To Gain More Of An Audience
Cross-promotion promotes products from different brands that are not in competition.
One of the press release best tactics that increase their brand awareness, leads, and sales. What's more, it allows them to reach a wider audience while reducing advertising costs.
Also, it allows them to benefit from each other's social channels. Even better, the collaboration could enable them to reach more media outlets.
Perhaps there's a company that may help you cross-promote. Discuss your idea or topic with a potential business partner so that you may brainstorm on effective collaboration.

Collaborate With Other Writers
A good tactic for writing PRs is that you may also gather with fellow writers that can help you refine your press release.
This is another one of the best practices of writing a press release that involves collaboration. It allows you to improve each other's works and build relationships for business.
Perhaps you're friends with public relations professionals who could share their expertise. If not, their different perspectives could reveal areas for improvement you didn't notice before!
Gain A Social Media Presence
Of course, you should distribute your press release on social online resources, including your release date.
As of 2020, roughly 3.8 billion people were using social media worldwide. Even better, everyone can use Facebook and similar websites like Google for free.
It's no surprise that it's one of the press release best tactics. After all, it could potentially give your press release worldwide media release coverage!
Make sure your brand has profiles on major platforms like Instagram and Twitter. As we've mentioned, cross-promotion could further expand your social channels coverage reach.
Enhance With Pictures And Multimedia
In most press release examples, photos and videos can add color and action to the idea.
What's more, it could help readers understand your text much better. Also, images and clips could further promote the launch of your new product.
The pictures could serve as promotional material on Instagram. Meanwhile, videos and other media forms could be posted on sites like YouTube or just as a normal blog post.
Final Thoughts
A press release should announce your news with a bang, not a whimper.
Make sure everyone knows about your brand's new offerings. Be present on social media so your press release distribution reaches a wide audience.
More importantly, follow the principles of writing a press release distribution to keep readers engaged. It should pique the audience's interest, so they're likely to make their first purchase.
Crafting an effective press release requires expertise, though. You'll need to hire a team of PR professionals with the skills and experience for your marketing campaign.
On the other hand, you could outsource to a digital marketing agency like LeadAdvisors.
Updated on November 11, 2021.