Best survey sites for earning cash
You might have glimpsed some of the best survey sites while looking for ways to make money. The internet provides people with so many options, and more of them are working from home nowadays. Among the people making their fortunes off cryptocurrencies and NFTs, earning cash from online surveys may not seem out-of-this-world.
Some might think paying to fill out surveys is sketchy. The internet has a lot of unsavory folks and so many ways to take advantage of others. Fortunately, this service is a real way to make money, but scammers are still out there. Why would anyone pay others to answer questionnaires? How would you know if they're legit?
Let's start by explaining how paid survey sites work and dispelling their industry's negative assumptions. Then, we'll go through the factors that make up a great paid survey site, and then we'll talk about our recommendations. I'll even include some tips when using these websites and share other ways of making money on the internet.
Are paid survey sites real?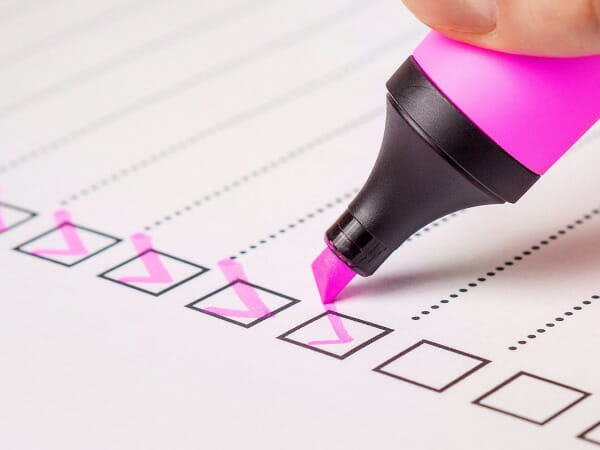 Yes, some websites let you make money by completing surveys. The next question you might ask is, "Why would anyone pay others to answer a bunch of questions?"
Imagine you run a business, and you need to know how people think about your products. Big names like Apple have dedicated market research departments tasked to find answers.
If you're a small business owner, this isn't going to be easy. The old days of dispatching staff surveys to strangers is now a clunky method, especially during a pandemic!
Nowadays, people spend more time on the internet, so you should gather that information. However, you will have to find a way to reach them directly.
That's where paid survey sites come in handy. You may request the website to feature your survey. It will have to draw people in, though, so it lets them earn rewards afterward.
In other words, the money they offer you is an incentive, so you'll be willing to give consumer insight. The rewards don't just stop with money, though.
My picks for the best survey sites provide gift cards from major brands like Amazon. Those can come in handy the next time you shop online.
What makes the best-paid survey site?
Do a quick Google search for this type of website, and you'll get thousands of results. This means you'll have to be careful, as many of those could be potential scams.
If not, they're not worth it as they lack certain features. Here are the ones I looked for when compiling my list for later:
First, a great paid survey site should provide a good payout for your efforts. Don't expect any of them to replace your current day job, though. They can't help you pay your bills, but they may let you buy something extra while shopping.
Contrary to popular belief, survey sites don't just provide surveys. They will help you make even more money and have more fun doing it! For example, some of them let you make money from just watching videos.
The top paid survey sites don't just reward you with cash. They also give you other goodies such as gift cards from major brands like Macy's.
The website should be easy to use. The UI must be simple so you can easily access the features. It would be even better if it's not just stuck on web browsers.
Believe it or not, choices from the biggest brands aren't always the best. Take Google Opinion Rewards, for example. It lets you answer questions from smaller companies via a mobile app.
It requires you to accumulate the minimum cash payout of $2.00. That doesn't sound too bad until you realize that surveys usually pay cents.
Read More: Other Ways To Make Money Online
This would be easy if you received a constant stream of surveys. Sadly, you will have to wait for the mobile app to send new surveys, but they're few and far between.
Don't get me wrong. Google Opinion Rewards is still a great help for companies. If you don't reach the minimum payout within a year, you'll forfeit all the money you've earned so far.
It lets them gain valuable market research. Yet, it might not be the best choice for folks like you who want to earn from paid surveys. Instead, you could try the ones on my list below:
3 of the top paid survey sites
#1. MyPoints – Overall best-paid survey site
This one ticks all my requirements for the best-paid survey website. MyPoints lets you make money in so many ways while offering a wide variety of rewards!
As the name suggests, the platform lets you earn points after completing certain tasks. You can redeem your points as cashback for select retailers like Amazon, Walmart, and Home Depot.
The rate will depend on the retailer and the promo, but MyPoints says it may go from 1 to 40 points per dollar. Most of them allow 15 points per dollar purchase.
MyPoints users can choose from a lot of options to earn money online. Here are the following choices offered by the platform:
Taking surveys – You get to earn 10 points right away from the first survey that will ask for personal details. MyPoints will use that info to match you with the right surveys. The amount you'll earn depends on the survey. Plus, it will give you $5 for the first five surveys you complete.
Shopping online – MyPoints lets you earn money from shopping! Buy something you like from its list of retailers, and it will give you a certain number of points for every dollar of your purchase.
Watching videos – If you're usually on YouTube, you'll love this! Choose from categories such as health, entertainment, or news, and you'll earn a corresponding number of points.
Refer a friend – Invite a friend to try MyPoints so that you can get 25 points. If that guy qualifies for the 1,750 bonus points and spends $20, you get an additional 750 points! Also, you will receive 10% of each qualified point they earn.
Using coupons – MyPoints users can print free coupons from their favorite grocery stores. You earn 1 point for each one you print, and you get 25 for each one you redeem.
Reading email – Who knew reading emails can be rewarding?! MyPoints give you five points for each link you click inside the mail.
MyPoints lets you make money in so many ways, and you can use it on your PC or the mobile app. That's why it's the number one paid survey site on my list!
#2. InboxDollars – Best paid survey site for busybodies
MyPoints has plenty of money-making methods, but you might not have time for all of them. After all, you may be busy with other stuff, such as online classes or remote work.
Fortunately, InboxDollars is a nifty paid survey site that lets you earn in a few minutes. You even make money outright with its $5.00 sign-up bonus. Here are the available tasks:
Surveys – InboxDollars surveys show you the dollar amount instead of points, and they even show you the topic.
Reading emails – These messages will show ads for promos and products, but you don't have to accept them. All you need to do is to "confirm" the emails.
Watching clips – Similar to MyPoints, you can make money just by watching short videos.
Playing games – If you just want to pass the time, you might want to play the InboxDollar games. They're super easy, and they give a quick buck.
Each task pays from $0.50 to $5.00. You'll have to accumulate a total of $30.00 to cash out. You may redeem the money as gift cards from PayPal and others.
You may also earn from coupons, but that shows one of the issues with InboxDollars. Unlike MyPoints, you have to buy those promo slips, so you'll spend money to make money.
#3. Survey Junkie – Best paid survey site that pays you for just trying
Perhaps you might not be willing to put in that much effort into surveys. That's fine because Survey Junkie lets you earn $1 to $3 just by trying.
You will need to accumulate a total of $5, so you can redeem your funds. Similar to MyPoints and InboxDollars, you can redeem them as gift cards from PayPal and other retailers.
What makes Survey Junkie special is that it allows bank transfers too. As I said, you can earn just from trying a survey. You'll earn 3 points, and each one is worth 50 cents.
This is a handy feature because Survey Junkie will give you numerous surveys. Sometimes, you won't qualify to finish them because their topics won't apply to you.
Also, this means you always earn points from the questionnaires. At least Survey Junkie will not waste your efforts filling out the forms.
Here lies the biggest dilemma with Survey Junkie: it only has surveys! It's a bonafide paid survey site because that's the only task it will give you.
At least the other websites have a variety of tasks, so you probably won't grow bored quickly. With Survey Junkie, you better be comfortable with just filling out questionnaires.
Tips before using paid survey sites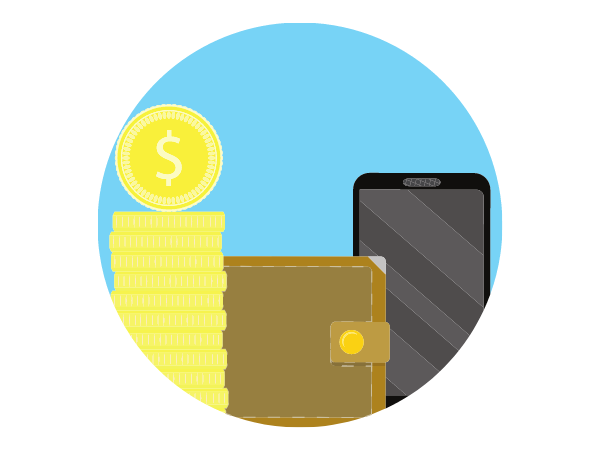 Before you try paid survey sites, let's get one thing clear: you will not get rich from them! This will not help you pay bills or cover other major expenses.
The rewards are more like discounts because they could shave a few dollars off certain merchandise. However, scammers may fool you into thinking otherwise.
Some people use fake paid surveys to trick others into giving them money or personal information. Look for these warning signs when choosing a paid survey site:
It asks you to surrender sensitive details like credit card info, Social Security numbers, or account login credentials.
The fake website might have a lot of grammatical errors. The best-paid survey sites I listed come from reputable companies, so they verify their content thoroughly.
The site might not provide a privacy policy, meaning it doesn't tell you what it will do with your information.
They promise rewards that are simply too good to be true, such as a free cruise or five-figure earnings.
Other ways to earn money online
The best-paid survey sites aren't the only ways you can make money on the internet. You might want to try these other sources of income as well:
Get a remote side hustle like an online writer or call center agent.
Join a company's affiliate marketing program. You'll be helping them promote their brand, and you'll be earning money in return. For example, try the

LeadAdvisors affiliate program

.
Selling unused items can help in saving money and decluttering your home.
Cryptocurrency can be a source of passive income too! For example, you may try

crypto mining

, staking, or

yield farming

. Be wary of the risks, though.
Final Thoughts
The best-paid survey apps can net you a few extra bucks, but it's no real job. If your current role doesn't pay well, add remote work for extra income.
As I said, you have numerous remote jobs to choose from nowadays. Alternatively, you may want to switch to another job that pays better. Believe it or not, trades jobs are promising too!
You can learn about these other ways of making money by reading more Inquirer USA articles. They can show you the latest about a wide range of topics too.
If you are interested in content marketing, please email [email protected]