What are the benefits of online learning?
Have you ever thought about the benefits of online learning? It's easy to ignore them since most people want to attend face-to-face classes again. Believe it or not, digital learning has some advantages over the real thing.
Let's start with a quick rundown of how online learning works, just so we're all on the same page. Then, we'll go through the pros and cons of online education. The pandemic continues though, so we'll explain how you can make the most out of online learning.
We had to keep ourselves indoors to avoid the novel coronavirus. Since it's here, we might as well find ways to make the most out of the experience! We had to find ways to continue life though, so many students had to enroll in online learning.
How does online learning work?
You might be thinking that these online courses just became a thing because of the pandemic. If you're from the United States though, they aren't anything new at all.
The country had online programs long before the public health crisis began. For example, there's the University of Phoenix which started in 1976.
Other countries have been offering online courses too. It's just that we had to turn them into the main mode of learning. Each online college may have different ways though.
That's why we'll explore the usual methods of online education. This will help us go through the problems and benefits of online learning later. Here's how online learning usually works:
Databases – You may think of these as "interactive libraries". They contain lessons and tasks. The student is supposed to follow the steps to understand a certain topic.
Online support – It's like databases but you have more activities. These come in the form of chat rooms and online bulletin boards. The student may post questions and wait for a teacher to provide quick answers.
Self-paced training – These are programs that may come from offline software. If not, it could be an online program that provides a database and online support.
Live training – This is the one we often see for students nowadays. They'll meet their teachers and classmates in an online conference via Skype or Zoom. Then, the instructor will talk about the subject in real-time. Depending on the school, it may come with online modules too.
Advantages of online education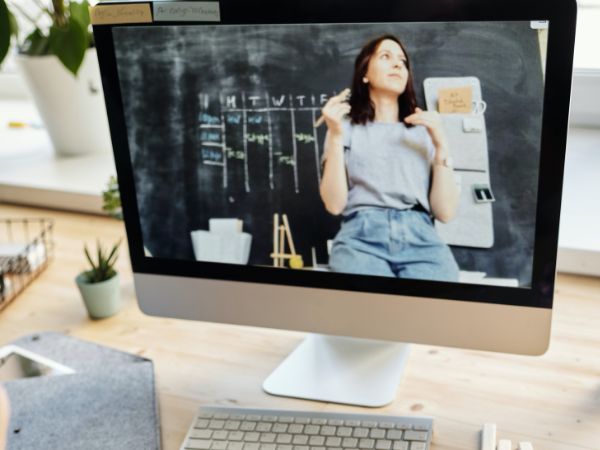 Now that's out of the way, let's talk about the benefits of online learning. Contrary to popular belief, it's not all bad. It's even better than face-to-face classes in some ways:
Convenience – Its most glaring advantage is that it lets you

learn wherever you are

. Do you want to study in your favorite café? Bring your laptop there and attend class while sipping on your favorite brew.
Time management – You may save money and time since you won't have to commute or drive to school. Just pop open the computer and let the class begin. This may give you more time for other aspects of your life.

Remote work also provides this benefit

.
Access to resources – Back then, you had to look for books in your school's library for information. Now, you can access all those school resources from the comfort of your home.
Career advancement – This may help adults expand their careers despite working full-time jobs. They often do not have a flexible schedule that lets them attend face-to-face classes. Meanwhile, they could go to an online college during their days off.
Disadvantages of online education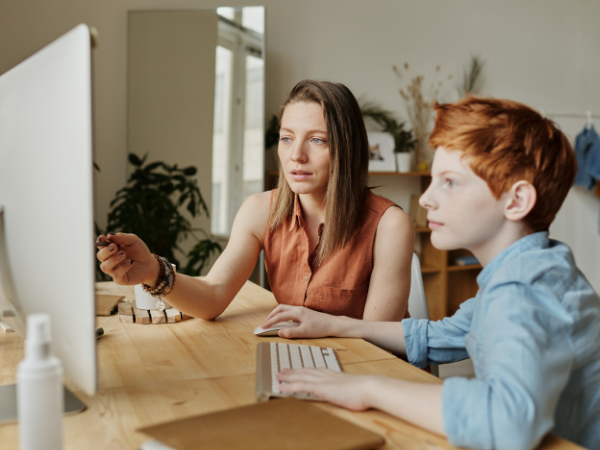 Many people do not approve of online learning. They pose some valid points, though. Face-to-face learning has clear advantages over the online option:
Inequality – You need an internet connection and a computer to attend online classes. This means those who can't afford it tend to get left behind by the system. It also presents a steep learning curve for those who aren't used to these devices. It's a huge problem in third-world countries such as

the Philippines

.
Teacher limitation – Sometimes, even the teachers don't have the means of hosting online classes. Worse, they simply cannot adapt their teaching style to an online setting. It's not their fault, though. Contrary to popular belief, face-to-face instruction is vastly different from the online alternative.
Some lessons don't work online – We have so many

subjects that cannot be taught online

. For example, learning communication skills doesn't make sense if you only use them in front of a laptop. Also, won't you be nervous about getting surgery from someone who only learned from online classes?
Not suitable for kids – The benefits of online learning usually work for adults. It's not advisable for children, though. They'll need a self-disciplined learning style to handle online classes, but it's unusual for kids to have these. Also, they can't learn social skills properly from an online learning environment.
How do I maximize the benefits of online learning?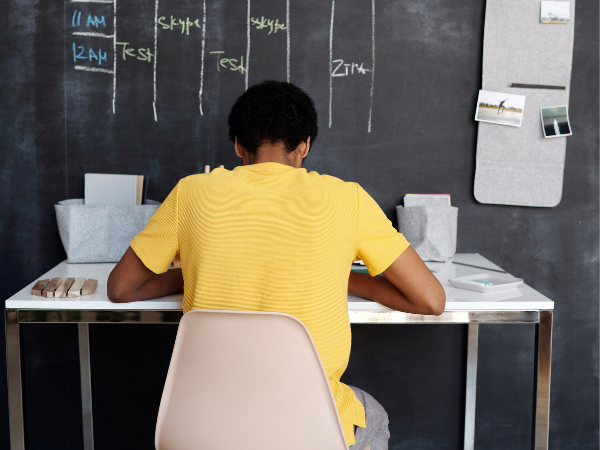 The pandemic shows no signs of stopping yet. In the meantime, we will have to study from home. Here's how to make the most out of the online learning experience:
Set daily goals – Write down what you want to do for each day of online classes. This will provide you with a

sense of direction even while learning online

.
Have a study area – Make sure you attend online classes in a specific place at home. This will help your mind focus on studying.
Ensure your internet connection – You won't be having online classes without access. Make sure your modem is connected properly. Should any issues arise, take care of them as soon as you can.
Write notes –

We mean writing with a pen or pencil

, not just typing. This will also remind your brain that you're learning from school.
Take breaks – You need rest, so take as much as you need. Just don't use food, though, or you may gain weight during the pandemic! This will help you cope with the unusual learning setup. Don't forget to reward yourself too.
Talk to your classmates – Try to strike a conversation with the other students despite the limited setting. This will help you maintain your social skills a bit.
Read More: Can Research Methods Help In The New Normal?
Final thoughts
If you're having a hard time coping with all the changes, don't worry. You're not the only one. People around the world can't make sense of the "new normal" either.
This doesn't mean you should just do nothing. You can find sources on the internet that can help you understand these changes. Here's another Inquirer article that may help you.
If you're not feeling well about all this, stay calm. Everyone's minds are struggling too. Find help from your friends and family. Try to get mental health aid from telehealth services.

Related Articles
What Will The New Normal Look Like?
The Role Of Social Media And Mental Health During Quarantine
Learn more about the benefits of online learning
Is online learning effective?
Several factors determine how effective the benefits of online learning are. For example, it works better for adults than children because they're more likely to have self-discipline. Also, the teaching methods will affect the quality of online education. Do it right, and you'll get as much learning out of it as regular classes.
What are the disadvantages of online learning?
Some students can't keep up because they can't afford a stable internet connection or computers. Teachers struggle to teach a class in front of a computer as well. Also, you can't learn certain subjects properly via online tools and services. More importantly, online education works better for adults than children.
Can online learning replace classroom learning?
We shouldn't replace the classroom setting with online learning. Other countries had the service long before the pandemic, but regular classes were always the main learning mode. For example, online education for US children used to be reserved for emergencies only. Once the hurricane or other disasters go away, the students go back to learning in class.