Work from Home 101: a Guide to Remote Work
Remote work is trending across the globe, causing the rise of companies hiring work from home. The rapid advancements in technology have ushered employment requiring no physical office.
As the years went by, more people applied and performed remote jobs, but office workers remained the majority. The COVID-19 pandemic and the resulting lockdowns even led many to work remotely.
However, you may apply as a remote worker not because of necessity, but of opportunity. Work from home positions have unique advantages and disadvantages in contrast to office work. You may even choose to pioneer in a potentially new career path only a few have traversed before. There is a wide range of job titles that offer part-time or full-time professions.
What Kind of Work Can I Do from Home?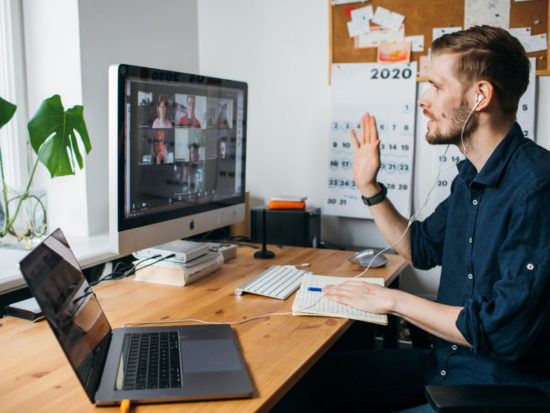 There are various kinds of remote work available online, namely online businesses and freelancer platforms. The former involves providing goods and services through the internet. In contrast, you may visit the latter to perform tasks for compensation. Most of these positions are commonly office-based, but now you may perform them remotely.
As the namesake implies, online businesses provide products and services on the internet, mainly media. Online tutor services are one of the most popular, as the market may reach $240 billion by 2023. Those who have artistic talents may opt to sell their masterpieces to online buyers.
If you can take pictures better than the average Instagram user, you may try teaching your skills too.
Aside from companies hiring work from home, you may also try freelancer platforms. These may also help you temporarily earn money until you can return to the office. For example, you may work as a customer service representative even outside a call center. It encompasses various industries, so there are various job postings for the role.
Unfortunately, there are various office positions that cannot be done remotely. Particularly for most jobs concerning health, care can only be provided personally. While many doctors now remotely consult with patients via telemedicine, they cannot provide all the services found in hospitals.
Your current career path may not allow you to work remotely, so you may need to consider other options.
What is the Advantage of Working from Home?
Working from home can be more affordable and convenient than working at an office. Being able to skip the long daily commute is one of the main advantages of remote work.
You may save money instead of using it for transportation, food, and other expenses at the office. With the extra money and time, remote workers enjoy a healthier work-life balance.
What are the Disadvantages of Working from Home?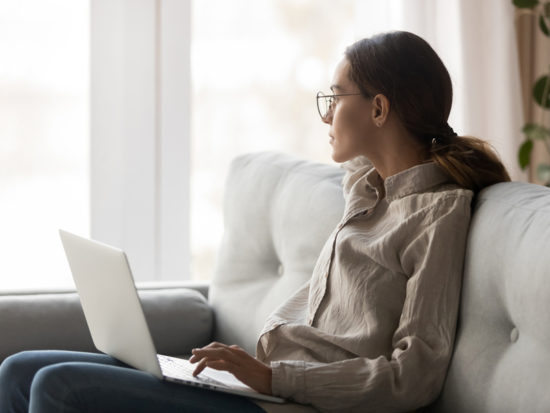 On the other hand, many people might not cope with the absence of social interaction. Some may feel trapped in their houses, yearning to talk to someone personally. Also, you might find it hard to concentrate on working without the usual supervision in the workspace.
You may mitigate these problems by using co-working spaces, or you may find other employment options instead.
Companies Hiring Work from Home Jobs
Due to technological advancements and economic conditions, companies hiring work from home are on the rise.
From office writers publishing at home to registered nurses working in telemedicine, there is a multitude of remote job listings, short-term and long-term.
Job searching is easier more than ever due to the various online portals online.
Tips to Start Working from Home
If you're used to office work, then it may feel jarring to work remotely. Regardless, you can adapt to remote work by organizing your home for this purpose.
Moreover, you should set a routine for yourself, including a regular work schedule with breaks. Emulate the workplace to facilitate work-life balance, such as dressing professional attire.
Have a Clear Working Space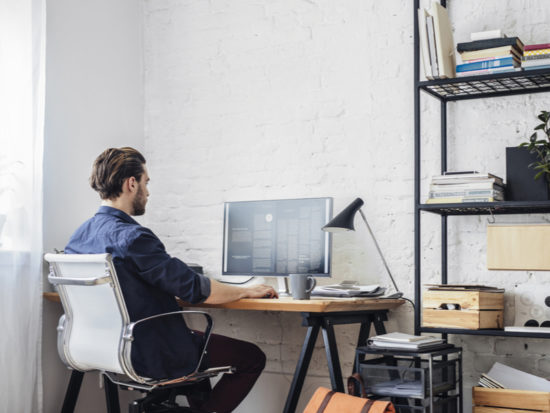 First, designate an area at your place for work by structuring it like an office desk. Assign your bedroom, living room, or any place at home as your "office." Then, declutter and clean that place, and stow your remote work equipment there.
This greatly helps in remote work concentration since you've specifically structured an area for this purpose.
Maintain a Consistent Work Schedule
Now that you have your virtual workplace set, it's time to set your own work schedule. While some remote jobs require shifts, task-based ones may just come with a deadline.
If that's the case, you may imitate the usual nine-to-five shift in order to recreate the office setting closer. People thrive on daily routines, so you should set your own even while working at home.
Take Breaks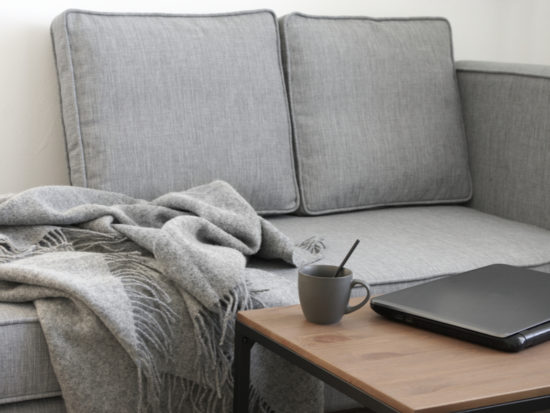 You may have been used to the coffee breaks and lunches between your office shifts. To further recreate the office experience, you should take breaks as well.
Get 30 minutes every 2 hours for a coffee break, and have a lunch hour at noon. You may even get the usual water cooler conversations by video calling your friends while on break.
Find Ways to Separate Home and Work-Life
Another way to separate home and work life is to dress in business attire for remote work. While it may feel silly to wear a tie at home, it can set your mind for work.
In fact, having a remote job doesn't mean you have to work at home! You may work at your favorite cafe or restaurant if you have a laptop and a wifi connection.