Dogecoin mining – everything you need to know
Dogecoin mining might be your way to earning much more from cryptos. Bitcoin is still the world's leading digital coin, but altcoins are catching up. Dogecoin is one of these crypto coins that more people are using nowadays. If you want to profit from this increased use, Dogecoin mining is the way to go.
For first-time investors, we'll go through the basics of Dogecoin. Then, we'll explain what Dogecoin mining is and what you need to get started. You could mine Doge by yourself, or you could get others to help you. More importantly, you should check several factors to see if Dogecoin mining will work for you.
When people talk about cryptocurrency, it's often about buying the coins. You could do more with cryptos than just waiting for price increases. If you have the proper equipment, you could gather Dogecoin and other cryptos while you sleep. When you wake up, you'll have more coins for more earnings in the long run!
What is Dogecoin?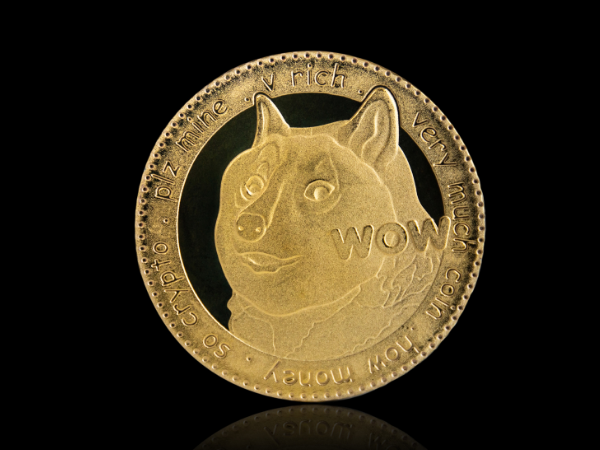 We could thank the creative minds of Jackson Palmer and Billy Markus for Dogecoin. As the hype for cryptocurrency grew, they grew tired of how serious people were treating the idea.
They found inspiration from the classic Doge meme. It featured a cute image of a Shiba Inu with funny messages around it. In 2013, Marker and Palmer brought Dogecoin to the world.
Now, it's one of the peer-to-peer digital currencies, including Bitcoin (BTC) and other cryptos. Despite being an internet meme, celebrities like Elon Musk are seriously promoting Dogecoin.

Related Articles
It's powered by blockchain technology to provide a decentralized financial system. This means no corporation or government is monitoring transactions.
Dogecoins aren't found in a single computer. Instead, it's made up of several computers or nodes that confirm the transactions.
There's a limited supply of most cryptocurrencies. This limit is meant to make sure their prices don't lower too much. As a result, we can't keep buying and mining Dogecoin forever!
The total value of these digital coins is called the market cap. At the time of writing, the Bitcoin (BTC) market cap is around $11 trillion, while Doge is at $11 billion.
What is Dogecoin mining?
You could earn cryptos by checking the transactions that use it. Your computer could be one of the nodes on Dogecoin's blockchain.
Each confirmation places a new block for the Doge network. More importantly, doing so could give you a block reward in the form of more Dogecoins.
You could mine other cryptos too. Of course, bitcoin mining activity's the biggest. After all, there were colossal Bitcoin mining farms in China! Its government's now cracking down on them, though.
Dogecoin mining's also different in a lot of other ways:
Algorithm – Cryptocurrencies have their rules for mining, known as algorithms. Bitcoin uses the SHA-256. Litecoin and Dogecoin are Scrypt coins. Both of them also use a

proof-of-work consensus algorithm

.
Block time – It's how long it takes to check and add new blocks to a blockchain. Bitcoin takes 10 minutes. Scrypt mining is mostly faster, so Dogecoin only takes about a minute!
Difficulty – It's a number that shows how hard it is to mine a certain coin. Bitcoin mining difficulty is around 3,511,060,552,899 while Dogecoin is lower at 2,798,252.
Reward – It's the amount of crypto that miners get for each new block. Bitcoin miners earn 12.5 coins. Dogecoin miners earn a whopping 10,000! Please don't get carried away, though, as they're worth way less than Litecoin and Bitcoin.
How do you mine Dogecoin?
There are three ways of mining Dogecoin. First, you could go solo. You'll need to spend a lot on high-end equipment and utility fees. On the flip side, the rewards all go to you.
In contrast, you could join a Dogecoin mining pool. You'll have an easier time earning coins, but you'll have to share with others.
You could pay for a group to mine Dogecoin for you. Cloud mining is much riskier, though. Here are more details to help you choose among these mining options.
Related Article: What is the price of Litecoin? Should I Invest?
Solo mining
Some people confirm Dogecoin blocks using their computers. Solo miners buy Dogecoin mining rigs or build ones themselves.
The cost is no joke, though. Some people spend around $500,000 on building their mining gear. This means you'll have to learn how to make a computer too.
While there are cheaper pre-built units, they might not provide similar high performance. The old gaming handheld Game Boy could mine cryptos, but you'll earn after a billion years or more!
You'll be competing against millions of other miners. This makes it much harder to earn block rewards by yourself. Although, Dogecoin mining profitability increased in 2021.
All the while you'll have to pay for colossal internet and electricity costs. Bitcoin alone has a carbon footprint that matches those made by entire countries!
Pool mining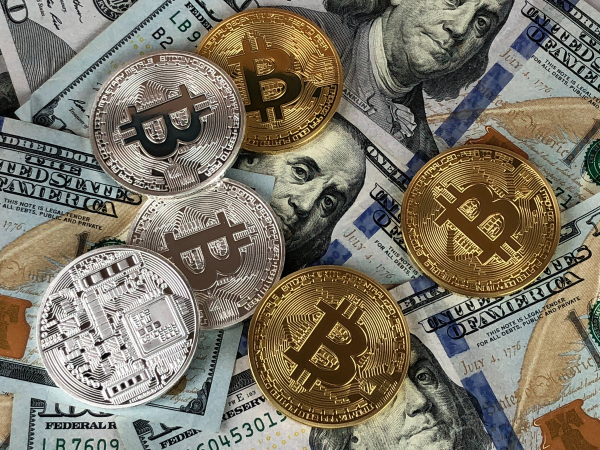 Joining a Dogecoin mining pool could help you earn much easier. It's much better for beginners and folks who want higher returns on their investments.
They share hashing power to mine Doge much faster. Each member shares the coins earned too. Solo miners could make more, but they take more time. Pool payouts are more frequent.
Before you join a Dogecoin mining pool, learn how the pool calculates payouts for members. You should also consider pool fees.
Some of the best pools are Aikapool and Multipool. Still, you should check all the options available on the internet. See which one works best for you.
Cloud mining
If you don't want to spend on new tech, you could pay for cloud mining. It's a good option for those who don't want to give much effort to mining Dogecoin.
You just rent machines from a data center to mine on your behalf. This can be very risky, though. Choose your cloud mining center carefully.
Cloud mining contracts are time-locked. Dogecoin prices might drop during the agreement. This means you may not get an ROI. Worse, you have to pay for electricity and other costs.
All the mining methods have pros and cons, just like the cryptos. Make sure you learn all you can before getting into Dogecoin mining.
Related Article: Best Way to Pay Off Debt
What do I need for Dogecoin mining?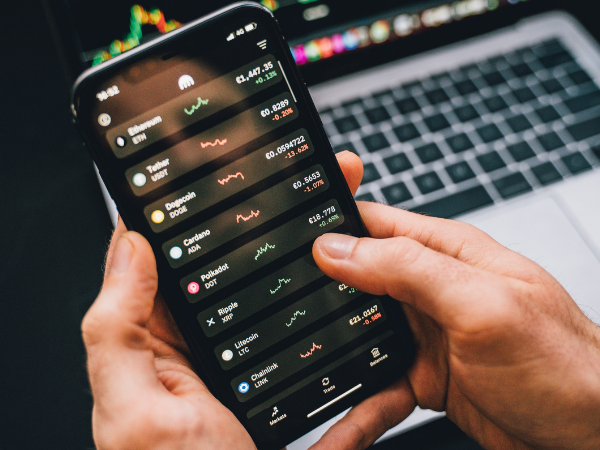 You have several factors to consider before mining Doge. The most obvious one is electricity and internet. The devices needed for mining and investing need them, after all.
As we mentioned, bitcoin mining uses as much electricity as entire nations. Prepare to spend lots of money as your PC mines Doge 24/7. All the while, your net connection should be stable.
There is other stuff you need to start Dogecoin mining. The three things you need are hardware, software, and a crypto wallet:
Hardware
Mining cryptos takes a lot of computer power. Your PC will have to make thousands of computations to confirm transactions fast enough.
CPU Mining with your desktop machine is too slow. Worse, it could overheat and damage your PC. Instead, miners often perform GPU Mining that uses graphics cards.
Video game enthusiasts use these to play the latest games. Due to crypto mining, gamers ran out of NVidia graphics cards recently.
Alternatively, you could get a Scrypt ASIC miner. This is strictly mining hardware dedicated to cryptos like Dogecoin and Bitcoin.
Software
Dogecoin mining could work on Windows, Mac OS, and Linux. What's more, you need other software whether you're CPU Mining, GPU Mining, or ASIC mining.
Here are some of the software available for each:
CPU: CPUminer
GPU: EasyMiner, CudaMiner, and CGminer
Scrypt ASIC: MultiMiner
Please check all your Dogecoin mining options before downloading. Only use legit mining software to keep your PC and investments safe.
Related Article: 12 Ways to Promote Your Business
Crypto wallet
Lastly, it would help if you had an excellent Dogecoin wallet. It's not enough to keep your coins in a digital wallet. If you're serious about Dogecoin mining, you should get a cold crypto wallet.
These are often as small as any USB thumb drive. Despite its size, it provides massive protection against hackers. Even better, they let you see and carry your cryptos in a stylish package.
A password shouldn't be the only thing keeping your cryptos safe. The best crypto wallets give the only keys to your investments in your hands.
Is Dogecoin mining worth it?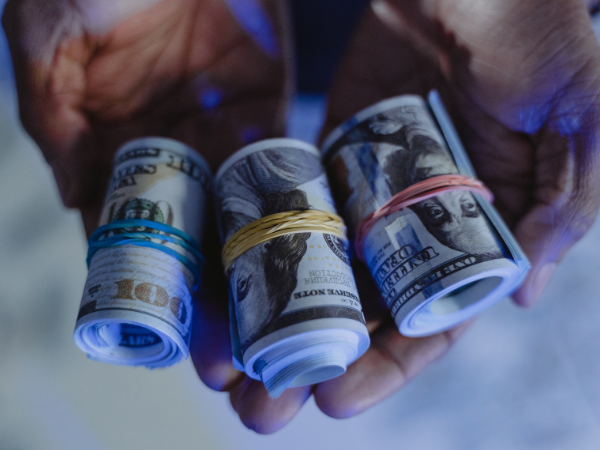 You need to check your options before you start mining Dogecoin. It will heavily depend on your available budget, effort, and time. It's all worth it if it means you earn!
You could use a Dogecoin mining calculator to help you decide. There are many of these calculators on the internet you could use for free.
Put in the needed info such as the hash rate, mining reward, and your power costs. The online service will provide estimates of your potential earnings from mining.
Final Thoughts
Dogecoin mining lets you earn more coins. Just get the necessary equipment, and let your mining rig do the rest. This allows you to make much more from Doge!
Again, please don't blindly follow the hype. Study all you can learn about cryptocurrencies so that you can make a wise investment.
Dogecoin is one of the thousands of cryptos out there. Check all the cryptos you could buy so you don't miss out on potential earnings.