Best crypto wallets in 2021
As more people buy bitcoin and other cryptocurrencies, the search for the best crypto wallets intensifies. You'll find all sorts of crypto and blockchain news on the internet. As a result, more folks buy cryptos, hoping to get substantial long-term returns. No matter what coins they bought, they should keep them as secure as possible.
If you're a newbie crypto investor, your coins are probably in a crypto exchange account. These aren't as secure as hardware wallets, though. We'll explain the features that make them better than your online wallet. Then, we'll show some of the best cryptocurrency wallets to keep your hard-earned investments friendly and safe.
Bitcoin transactions and other crypto exchanges may seem more secure than other digital options. Still, hackers could get into your account and take your precious cryptocurrencies. Keep them safe by placing them in the best crypto wallets available. Your investments deserve nothing less!

Related Articles
Where do you put cryptos?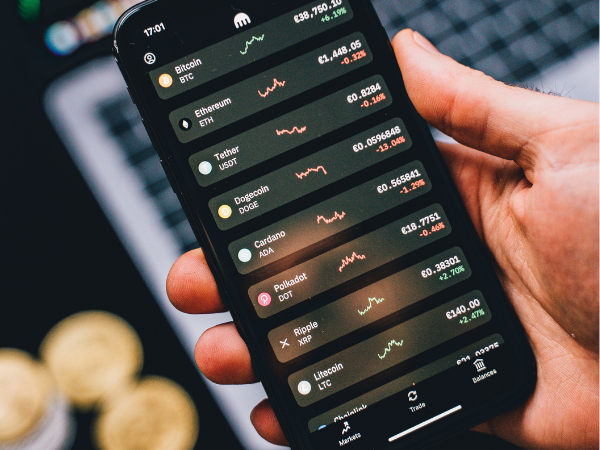 It all started with the open-source digital currency called Bitcoin (BTC). Now, there's Ethereum (ETC), Litecoin (LTC), and Bitcoin Cash (BTC). Elon Musk even promoted Doge on Twitter!
Now, people are converting bank account funds into these internet bucks. Then, they just let them sit on online platforms, waiting for prices to go to the Moon.
If you're serious about your investments, you need to get one of the best crypto wallets. They often look like USB drives that let you store and carry cryptos wherever.
Hot wallets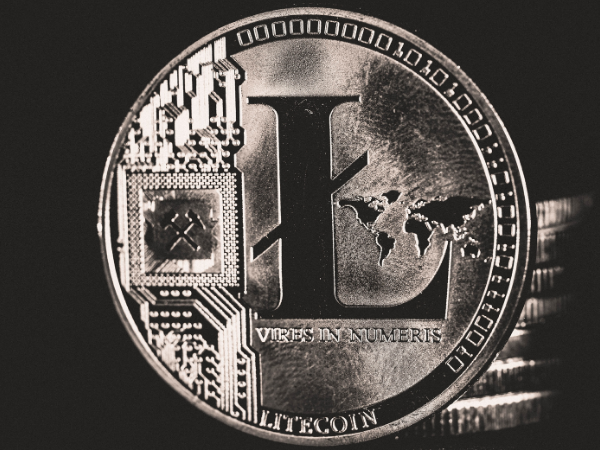 Crypto exchange accounts are also known as hot wallets or software wallets. Coinbase and other platforms may store user cryptos after they bought some.
You may access them using your Android or Apple mobile device. Also, you could use browsers like Firefox or Google Chrome on Windows, iOS, and Linux desktop computers.
It often trades security for mobility, though. It's on the internet so that hackers may get access. These are great if you're starting and trading small amounts.
Once you get the hang of it, you might want to switch to the best crypto wallets. They protect your cryptos, and you could bring them anywhere. The best provide both mobility and security.
Related Article: Best Way to Pay Off Debt
Cold wallets
Want to keep your crypto assets nice and private? Try cold storage. They're as small as your car keys, but they protect your coins while you're on the go.
As we've said, cryptocurrency exchange platforms give hot wallets to their users. Unfortunately, they're on the internet, so they're open to hacking.
Meanwhile, cold wallets won't connect to the internet unless you plug them in. There's no way for hackers to get into your wallet while it's in your pocket!
Your crypto platform might be selling cold wallets too. Here are our recommendations for the best crypto wallets:
Ledger Nano X
This is one of the best crypto wallets on the market. The Ledger Nano X could serve as the private key for your cryptocurrencies. Just like we said, it looks like a USB thumb drive!
It has two buttons that allow you to confirm transactions with ease. The Nano X even has a user interface that lets you see how your cryptos are doing.
Download the Ledger Live app to control your Nano X via smartphone. It could manage up to 27 coins and over 1,500 tokens.
Sleek and compact, the Ledger Nano X is a must for serious crypto investors. Carry it wherever so you could buy and sell whenever!
Related Article: 12 Ways to Promote Your Business
Ledger Nano S
The Nano X has a smaller and cheaper cousin if you're just starting. Still, the Ledger Nano S earns a spot as one of the best crypto wallets.
It has most of its big bro's features. It supports various coins and tokens, particularly those compatible with ERC-20. Nano S also has a screen and two buttons for easy crypto control.
All Ledger wallets are made of stainless steel whether you get the Nano X or Nano S, your wallet more durable than others on the market.
The Nano X has a more comprehensive display and a few more features. If you want a smaller wallet, the Ledger Nano S might be for you.
Trezor Model T
Who could give us the best crypto wallets? The guys who made the first one, of course! The Trezor Model T is the latest from the folks at SatoshiLabs.
The Czech-based firm released the first bitcoin hardware wallet, so they have years of experience. Also, Ledger hardware wallets use open-source codes stronger than private ones.
The Model T supports over 1,000 coins and uses a 4-digit pin code to confirm transactions. Like the Ledger wallets, it has a user interface.
It's made of metal and weighs around 22 grams. What's more, you could connect your Trezor hardware wallet with Exodus for better security. The Model T's mighty, inside and out!
Related Article: Top Trending Social Media Apps Right Now
Trezor Model One
Just like the Ledger wallets, the Model T has a smaller sibling. The Trezor Model One is the more affordable Trezor option. It has fewer features, but it lets beginners spend less on a wallet.
Similar to the Ledger Nano S, the Model One has two buttons and a user display. Trezor doesn't have a smartphone app, but you could connect it to your mobile device.
A warning to all the Android users owning Trezor devices.

This app is a scam and has no relation to SatoshiLabs and Trezor. We've already reported it to the Google team.

Always confirm any action on your device and never type seed words until your Trezor asks you to. pic.twitter.com/xocUtMz6LR

— Trezor (@Trezor) December 2, 2020
Some might not like the fewer features of the Model One. If you're looking for a simple and affordable way to secure your coins, it's one of the best crypto wallets.
What's more, it could be as sturdy as the Ledger wallets. The Trezor One Metallic will cost far more, but it's made of high-quality aluminum.
Keepkey
Here's another stylish way to store your crypto assets. KeepKey looks like a sleek metallic card with a wide user screen. It's under one of the most popular trading platforms, ShapeShift.
It's a bit chunkier than the previous two on our list. The comprehensive interface shows you what it's doing with more extensive text. This could help you monitor transactions much more accessible.
As one of the best crypto wallets, it keeps your cryptos safe behind layers of security. You need to press KeepKey's hard button to confirm transactions.
You could add a PIN code and a passphrase for further protection. Even better, it provides excellent features at a lower price.
CoolWallet S
This one challenges the best crypto wallets we've mentioned. The CoolWallet S has unique features that set it apart from Trezor, Ledger, and Keepkey.
Remember how the other three were becoming as slim as possible? Well, the CoolWallet is almost as thin and small as a credit card!
What's more, it uses Bluetooth and contains a rechargeable battery. It also has a confirmation button, and it works with the CoolBitX Crypto app.
Like a credit card, you could easily slip it into your regular wallet. Super slim and super functional, the CoolWallet S is one of the best crypto wallets right now.
How to choose your hardware wallet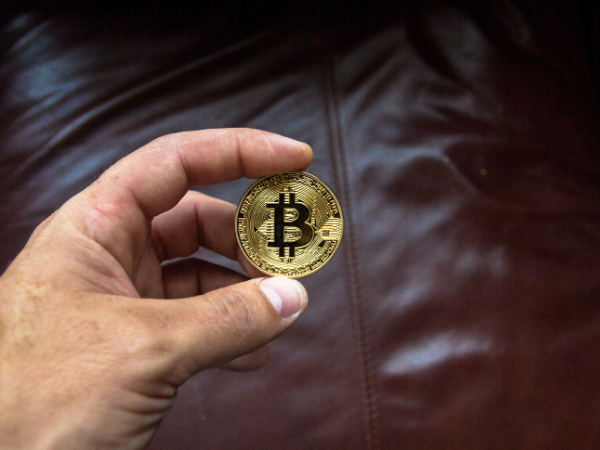 It's hard to choose the best crypto wallet, especially if you're a newbie. You might be having second thoughts about having a hardware wallet at all!
Your choice depends on several factors. One is your budget. You may have extra cash for a cold wallet. If not, you might stick with a hot wallet in the meantime.
If you have spare cash, your crypto wallet should have certain features. Here are some things to consider when getting a hardware wallet:
Type
As a beginner, you may get straightforward wallets like the Trezor Model One and the Ledger Nano S. You may not need fancy features if you don't have that many cryptos.
Once you've gotten the hang of things, you may upgrade to the best crypto wallets. You may contact the beefier Trezor Model T and the Ledger Nano X.
Advanced users might want even more security for their digital assets. For example, they could get multi-signature wallets that use more than one private key.
Related Article: What is Dogecoin?
Limits
Most of the best crypto wallets on our list have limits. They could only store a set amount of coins and tokens.
Some wallets allow unlimited transactions. Regardless, you should know a hardware wallet's limits before buying.
Make sure to read the website of your chosen crypto wallet. You could learn more about its features and price. What's more, you might find limited editions like the CoolWallet MEW 2021.
Customer support
Even the best crypto wallet could run into problems. Make sure yours has a support team you could call whenever you need.
Perhaps the crypto wallet doesn't work the way you intended. Maybe you're confused about using it. Customer support could provide the steps to fixing your device.
Similar to most businesses, crypto wallet brands have dedicated websites. You may type your concerns on their chatbot or send them an email.
Paper wallets
You could print the QR codes of your private keys on a piece of paper. These are also known as paper wallets. Surprisingly, it could be as secure as the best crypto wallets!
After all, sheets of paper can't connect to the internet. Hackers have no way of online access. Place it under lock and key, and you just stored your cryptos in the safest way possible.
Still, it has its flaws. You might spill coffee and smudge your paper wallets. If someone learns about your crypto stash, they might crack it open.
Nevertheless, it's an excellent backup for long-term investors. If you trade frequently, paper wallets might not be for you. Imagine how many sheets you'll print out!
Final Thoughts
If you're serious about cryptos, you need one of the best crypto wallets. These could keep your cryptocurrencies in a sleek and stylish package.
Other crypto wallets aren't on our list. The coins in your crypto portfolio may recommend hardware wallets. You may find the best bitcoin wallets on bitcoin's website.
No matter what crypto wallet you get, take care of it. Paper wallets get ruined like regular paper. If you lose your wallet or password, you might not get your cryptos back!