How to convert BTC to USD
Bitcoins naturally nurture in their value over time; Crypto expert Adam Gunwerg suggests, "Covid has completely changed the game when it comes to patterns of invested capital. Nations and companies are hedging their assets like never before with crypto".
According to Gunwerg, there are no visible signs of the market crash. On the contrary, this currency will mature even further, and BTC traded in the coming 12 months may lead to a significant market capitalization. Yet, when the bitcoin bull grows in value, the question about apprehending your revenue comes in.
If you have produced some profits with Cryptocurrency but are unaware of how to convert BTC to USD, there are methods you can go about it. Initially, you can trade Cryptocurrency in exchange for cash in your local currency.
Today, you will learn how to convert Cryptocurrency into our real-world through simple methods like wire transfers, PayPal, cash credits, etc.
Third-party exchange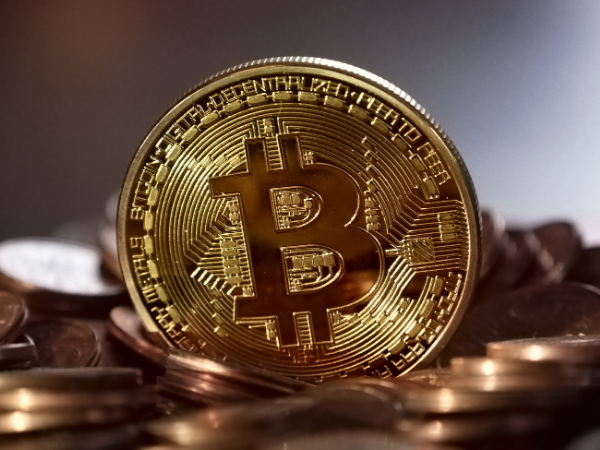 There are certain factors worth considering when you're cashing out Cryptocurrency. The first method is to opt for third-party dealer exchanges. A third-party dealer is one method for trading Cryptocurrency. Most bitcoin and other cryptocurrencies transactions do not allow the flat currency to deposit funds.
It works because you deposit Cryptocurrency into the exchange. Once the deal is final, you can request to withdraw the respective fiat currency. The most authentic way to do this is through wire transfer. In case you never deposited any fiat into the dealer's exchange, you will likely need to make at least one deposit first.

Related Articles
Moreover, when cashing out by one that invests in Cryptocurrencies through a dealer, you will have to wait about 1 to 5 days for the money to come into your account. If you are still wondering how to convert Bitcoin to United States Dollars, dealers typically use the SWIFT Payment method.
Still, if you prefer the more unspecified, time-efficient, and cost-effective approach, here are a few more methods you can follow.
P2P Exchange
If you do not like to wait three days to cash out your Bitcoin digital asset, you may consider using an authentic and verified peer-to-peer bitcoin network. When selling Bitcoins to other people, you can decide the bitcoin payments you want the buyers to use. These payment methods include:
Deposits through cash
The currency buyer deposits cash into the seller's bank account. You must verify with your buyer for proof of ID and payment before trading your Cryptocurrency.
Face-to-face Cash Exchange
Arranging a face-to-face meeting with the local buyer to you is a fast and reliable way to exchange your currency depending on the current BTC price.
Wire Transfers
Confirm the authenticity of the buyers before you send a bank transfer payment request. Yet, when you start comprehending how to convert BTC to USD as per the conversion rate, always ensure that the buyer is legitimate. Once your money is received, you can safely release your Bitcoin to them.
Related Article: Best Way to Pay Debt
Peer-to-Peer Exchange
This option is safe if you know what you are doing. It is of utmost priority to be aware of defrauders and impostors. Use an escrow exchange service to ensure safety. It keeps your Bitcoin BTC locked, and you will receive a confirmation of the buyer's payment.
Confused about what an escrow service is? Here's an example.
Suppose Satoshi Nakamoto wants to trade one bitcoin to USD. They'll prefer looking for buyers in their local area first. When Satoshi Nakamoto finds out that Elon Musk is selling one at a reasonable Bitcoin price, Satoshi Nakamoto will accept a bank transfer as the payment mode.
Satoshi Nakamoto sends a request for 1 Bitcoin to Elon Musk, and Elon Musk accepts this request. Nakamoto then puts his 1 Bitcoin into escrow until Satoshi transfers the money. Satoshi shares the money as agreed into Elon Musk's bank account.
When Elon Musk receives the payment, they will release the Bitcoins from escrow and send them to Satoshi Nakamoto's account.
That is pretty much all there is to escrow service for selling Bitcoin through P2P exchange.
A good thing about peer-to-peer exchange is that you can request any payment method you want. It even includes Local exchange services. Traders who know how to convert BTC to USD can choose the BTC price as per the exchange rate they would like to sell their Cryptocurrency. The best investment advice is to also create an advertising campaign for a fee of about 1% of the total sale.
Related Article: Should I Invest in Ripple?
Coinbase Exchanges
For making things even easier for yourself, you can use Coinbase exchange. Here's how it works. First, you need to open an account with Coinbase and link your bank account with it.
Make an initial deposit. Once you have set up your account, send the Bitcoin to your Coinbase Bitcoin address.
First, head to the Accounts tab, and open the Bitcoin wallet. Click on the "Receive" option. Once done, look for the Bitcoin Coinbase wallet address. It is where you will be sending your digital currency.
Later, click the "Buy/Sell" option at the top of the page and select the "Sell" option from there. Be aware of how to cash out the Bitcoin in the wallet. Assuming you have already sent it to your Coinbase wallet, you will see your wallet and the default currency here.
The fiat currency rate and the BTC price will depend on your location. For instance, US customers can withdraw in USD, Japanese users in JPY, and so forth. You will also see a withdrawal limit, and if you have already verified your account, your limits will be higher.
However, if you want to increase this limit, click on the "See Limits" option and follow the additional verification instructions listed there. Before withdrawal, you must convert your Bitcoin into your local currency.
Once you have clicked on the "Sell Bitcoin Instantly" option, you will release your funds in the fiat currency wallet. Finally, to cash out your Bitcoin to your bank account, click on your fiat currency wallet and click "withdraw" from there. The platform remembers your bank details from the time you set up your Coinbase account initially.
Related Article: What is an NFT? NFTs Explained
Summary
If you have read this guide from start to finish, you are now aware of the true identity of how to convert BTC to USD. Remember, both the methods of dealer exchange and peer-to-peer exchange have their merits and demerits. Coinbase crypto exchange is the easiest to set up.
Some free downloadable open-source software can be used. However, it's not recommended by many financial institutions as their source code operates bitcoin nodes without any security.