How to monetize YouTube videos
Have you mastered YouTube algorithm? Is the SEO of your is in great shape? Have you decoded the analytics of YouTube?
If so, the moment you have been desperately waiting for has arrived—it's time to make some money doing what you are passionate about.
YouTube Monetization policy changes from time to time, and that may not work in your favor. However, we have put together the ins and outs of the whole YouTube monetization process.

You'll be set to grow your Youtube channel in no time. But first, let's find out some of the essentials of how to monetize YouTube videos.

Ways to Qualify on How to Monetize YouTube Videos
Most importantly, to be eligible for Monetization, your channel must have at least 1,000 subscribers and 4,000 hours of public watch time within the last year.
Watch time has become more and more critical to creators because YouTube wants to keep users on the platform for as long as possible.

Related Articles
Grounded conversations in the r/youtube subreddits and r/youtubers, the 1,000 subscribers/4,000 hours of watch time targets are pretty manageable! Additionally, once you've applied an effective SEO strategy, it won't take you long to hit those magic numbers.
Easy Steps to Qualify for Monetization on YouTube
Once you have reached the obligatory watch hours and number of subscribers and checked your channel for red flags—Well, it's about time to learn how to monetize YouTube videos.
Hit the YouTube Studio button in the dropdown after clicking on your icon in the right corner on the top of your screen.
Now, locate the Channel menu on the left-hand side, and click on Monetization.
To finish, click Start in the Monetization window.
Once you are done with it, you've agreed to the YouTube Partner Program terms. All you have to do now is add an existing account or create an AdSense account. This is what eventually will allow you to bring in the revenue stream via ad revenue. YouTube will then embark on setting your YouTube monetization preferences.

However, you can change your monetization preferences in your account settings, if you want to, and modify it so that you're up for monetizing specific videos on Youtube.
Related Content: Everything You Need to Know About Sponsored Content
Monetization Approval
Unluckily, knowing how to monetize YouTube videos isn't as easy as clicking a button. It usually takes 30 days for YouTube to review and approve an application. However, excess builds up from time to time. This is significant to remember since it means that you possibly won't be able to start making income for at least the next 30 days.
But you can certainly continue to hustle to make the most of this waiting time. The key is to keep posting regularly because the YouTube algorithm remunerates channels that broadcast constantly. Ensure that you keep your focus on SEO strategies and continue to engage with your target audience.
If you let your channel lag during this time, it won't benefit you in the long run. Your way of growing your channel can benefit from additional watch time and subscribers—both of open up new profit streams besides Monetization.
There are Other Monetization Options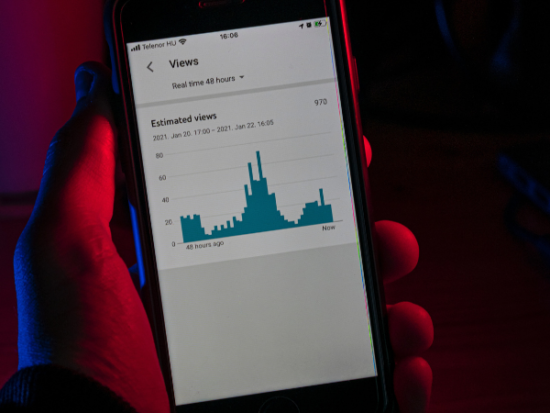 Monetizing through YouTube is not the only way that you can make money on YouTube. There are, in fact, a couple of others, but turning on YouTube monetization is pretty a simple entry point.
The watch time and subscriber threshold for YouTube advertising revenue are surprisingly low, so it permits your channel to give a lift to steam when it's still in its infancy.
As you continue to increase watch times and gain more followers, however, you must explore additional monetization options—particularly if you have an engaged and loyal audience.
Merchandise
It's a known fact that people prefer merch shelves. But before you begin printing 1,000 shirts for all 1,000 of your subscribers, it's better to test the waters a bit beforehand. Ask your targeted audience if they will be interested in buying or selling merchandise. You can recommend some merchandise types and even ask them to comment on the product names they'd be most likely to buy.
Marketing merch is specifically excellent if you and your subscribers use particular catchphrases, slang, or have inside jokes. Once you start exporting merch, you can also include giveaways or contests through a super chat.
Related Article: How to Increase My Domain Authority
Affiliates
The good news is that joining an affiliate program is relatively easy. The profits are just a little less than you'd get from a paid sponsorship. After you've signed up for an affiliate program with a particular company, you'll receive a unique link or discount code that your followers can use when shopping with that brand.
Every time your link or code is used, you'll earn money as a small commission. Mention the affiliate code in your monetized videos and include it in your video descriptions to maximize earnings.
Patronage
Patreon is the most popular online patronage platform for YouTube content video creators. Patreon allows your followers to repay a certain amount of cash every month for getting access to exclusive content. You can even have several patrons' tiers, offering them anything from BTS footage to totally new content that non-paying subscribers can't view.
Many YouTubers provide their patrons access to YouTube videos a day early, while others throw in some one-on-one time with the creators themselves. Patreon is a fantastic option for content creators with a committed fanbase. More often, that loyalty is increased through constant engagement and communication with your subscribers.
Related Article: 12 Ways to Promote Your Business
Product Features or Reviews
Product features are an excellent stepping stone on the road to paid sponsorships, but they sometimes don't result in actual money. As you begin increasing a more significant following, some brands may also send you their products to feature and review in your YouTube videos.
You don't have to wait for brands to get in touch with you—take a step forward and pitch yourself to possible sponsors. Just ensure that you contact the companies that make sense for your channel memberships.
Paid Sponsorships
Paid sponsorships are the treasure-trove for making money on YouTube. It happens when brands pay you to endorse or mention their product in your videos. However, this goal is hard to reach. But it is not ever too early to start getting out yourself to companies.
Engage with them on social media platforms, show them how you can help their brand creatively, and offer examples of affiliate programs or successful product sponsorships you've done before. Even if you haven't hit the anticipated subscriber count yet, you can still put yourself on brands' radars. As mentioned earlier, just ensure that the brands you seek out make sense for the content you create on your channel.
The Bottom Line
Knowing how to monetize Youtube videos can be a little tricky, but don't forget to keep up the hustle! You're in it for a long time, so create content that you are great at.
YouTube content creators are some of the busiest people, so get ready for success by using high-quality content that grabs your audience's attention.