Wufoo – what to know and alternatives to use
If you're looking for a great online form builder, then Wufoo might be for you. Online surveys aren't just for big companies anymore. They can be used for various reasons. For example, web form builders make it easier for students to conduct surveys. There are more choices now, such as Wufoo.
The wide range of options can overwhelm most people, but you still have to find the best one. Otherwise, you'll waste money and time instead of using it for a top-quality online survey maker. Wufoo is one of the best choices, but is it right for you? How does it work, and what are the other web form makers available?

I'll answer all that in this article, but I'll start by talking more about Wufoo and its features first. After this, I will discuss the pros and cons of using online surveys to see if you should use the form builders in the first place. If you're not fine with Wufoo, you may read the next section for other good options.
What are the features of Wufoo?
I focus on Wufoo because it has a robust toolkit for online surveys, but you can use it for free. Here are the things you can do with this web form builder, no matter your pricing plan:
It features a form template gallery with over 400 options.
After choosing a template, easily change how it looks with the theme designer. Either choose from the presets or make one yourself.
Wufoo forms allow field validation, so you can make sure the data comes according to your preferences.
Set up text messages and email notifications with ease.
Create custom responses for the survey takers.
This survey maker tool reports how your web forms are doing.
This web form builder lets you easily share surveys on Facebook, Twitter, and other social media.
Wufoo also features the

REST API

, which lets you integrate its data with your other apps.
What's more, Wufoo hosts its forms on its 256-bit encrypted pages to keep them secure. It also keeps bots out by requiring CAPTCHA confirmation.
It has customer support that is always ready to help.
You may access all these features right from your smartphone or another mobile device!
What are its pricing plans and drawbacks?
All the features I talked about are available in the free plan. You get to do good-looking surveys without pouring much money into this service.
One big flaw of Wufoo is that the free plan has strict restrictions. You might not mind if this is your first time using online surveys. Otherwise, you might not like the following monthly limits:
Five forms
100 entries
Ten fields
One user only
You may only make 100 API requests.
Customer support via email
You could expand these by paying for the starter plan that costs $14.08 a month. It increases the earlier features while adding new ones:
Ten forms
1,000 entries
Maximum number of fields
One user only
You may only make 100 API requests.
Customer support via email
Form uploads
A "form closed" message
Webform rules
Custom logo
Confirmation email
Integrations
Custom confirmation page
Redirects
Again, these are ideal for first-time users. If you have some experience with building online surveys, you might want to check the numerous other options on the internet:
Google Forms
This is by far the best alternative to Wufoo and other web form builders right now. That's because it's powered by Google, arguably the most widely used online service ever.
An online survey succeeds or fails depending on how you distribute it to respondents. Your method should be easy to access, and Google Forms truly fits the bill.
What's more, you can make as many forms as the 15 GB cloud storage can fit. Wufoo has a slight advantage because it lets you make more changes to the forms than Google.
Read More: The Best Small Business Management Tools
Hubspot
From search engine optimization to the best outreach sales tools, Hubspot is a well-known name in digital marketing. It delivers quality yet again with its free online form builder.
The Hubspot free plan has far more features than Wufoo's. For example, it lets you create and launch targeted ads and 2,000 emails every calendar month.
However, this might be a better fit for experienced users. First-timers should try more basic options to have more use for the other features.
Paperforms
Do you want a more customizable alternative to Wufoo? Paperforms is that and more! Like Wufoo, it lets you modify how the forms look, except you can add photos and videos.
What's more, you can make as many forms as you want for the low price of $20 a month. While it doesn't offer a free plan, you may apply for its free trial instead.
Paperforms even lets you schedule appointments and process payments. Still, some prefer using specific business tools for each task.
Pros and cons of using online surveys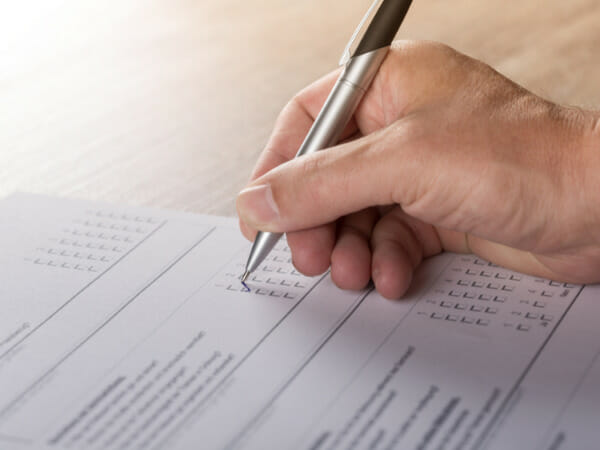 Surveys are a great way to know what people think about a certain topic or issue. Wufoo and online surveys improve this data collection method due to the following reasons:
Creating and sending web forms often needs less money and time than the old way. Back then, you'll have to print multiple copies, go to where your target demographic is, then ask people to answer your survey.
It's a lot easier for people to answer online surveys.
Web form builders allow you to make surveys faster because they often provide templates. Some even let you drag and drop features.
It lets you survey people that may live too far from where you live.
The web form builders can even perform real-time analytics for you, so you'll have actionable data in no time.
Of course, online forms aren't perfect because they also have flaws. Just be aware of the following when you're planning to use online surveys:
Use the wrong online survey builder, and you'll have trouble sending your forms to your target demographic.
Respondents usually can't focus on web forms for more than 8-10 minutes.
Your online survey will only reach folks who have internet access.
You will need to have a way to confirm the identities of your respondents. Otherwise, a respondent could get another person to take it for them, so you'll get info from that other individual instead.
Final thoughts
Wufoo is a great web form builder if it's your first time using online surveys. However, you might want to replace it with other alternatives once you get the hang of it.
Online form builders are just tools, so the quality of their output will depend on how you design surveys. Make sure to set sampling sizes, demographics, and other factors properly.
You may learn all this from various free resources on the internet. After making the first draft, you might want to speak with someone with expertise in statistics.
If you are interested in content marketing, please email [email protected]