What is digital real estate and why should it be your next investment?
Have you ever wanted to be a landowner on the internet? Nowadays, digital real estate lets you develop land and turn it into art galleries or even casinos. On the other hand, you could take over parts of the internet by buying domain names and websites.
Digital real estate refers to two different investment options, so we'll talk about both. More importantly, we'll explain how you can pick the best investment! Then, we'll go through the potential benefits and risks of each method.
Everything will become digital and connect to the internet. The signs are everywhere, from cryptocurrency and digital real estate. Even if you're not interested in investing, understanding these issues can help you make sense of what's coming in the future!
What was digital real estate back then?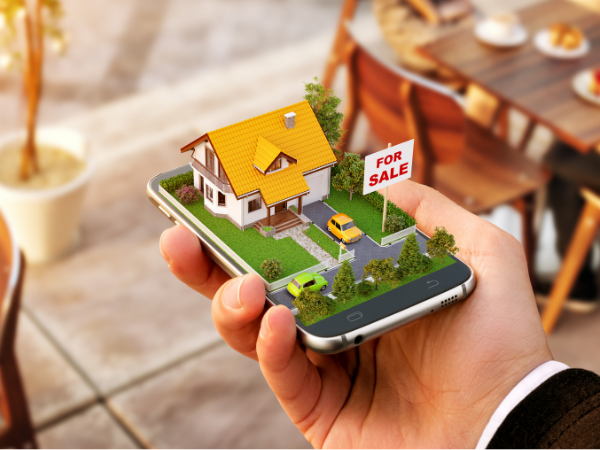 This type of asset can be tricky to define. As we said, digital real estate may talk about two different asset types. Let's talk about the first one: buying domain names and websites.
We'll have to explain these in simple terms. A domain name is the string of words you'll see on your address bar. Meanwhile, the website is where that domain name takes you.
See it for yourself. Type "usa.inquirer.net" on your browser. That's the domain name. Hit the Enter key, and it will take you to the Inquirer website.
When you use your internet browser, you'll likely visit several websites. They're like physical real estate. The domain names are the "addresses" tied to websites or "properties."
You could buy a home and earn from renters. If its value goes up, you could sell it to turn a profit.
Buy and sell domains – This is like buying and selling physical properties. Buy a domain cheap, then sell at a higher price. You could do this by talking to the current owner of your desired domain name. What's more, websites like

GoDaddy

lets you do it easier and probably cheaper!
Domain parking – This is like when you let people place billboards on your vacant land. You could place pay-per-click (PPC) ads on your domain name and rake in the profits. In turn, your domain becomes a source of passive income.
Develop your domains – If you own a patch of land, you may build a home. It's the same with owning an empty domain name. You could build a website that generates passive income via online ads. You'll need to know how to build one and time to

generate website traffic

.
Affiliate marketing – It's like when a specific store branch earns by offering promos from other companies. Your website could have affiliate links that go to the

landing page of another business

. Each time someone clicks those, you earn a commission.
What are the upsides of buying websites?
Diversification – It just means investing in different types of assets. In the case of digital real estate, you can purchase various websites and domain names. Then, earn passive income using the methods we listed earlier.
Massive profits – If you're lucky, someone may purchase your website for millions of dollars! That's why some are buying as many domain names and sites as they can.
Self-employment – This could help you become your boss! You could earn more from buying a website and developing it compared to your 9 to 5.
Scalability – Did we mention you could grow this like a business? Your only limit is the number of people on the internet!
What are the downsides of buying websites?
Volatility – Many things could put your digital real estate at risk. Let's take the Google search engine as an example. Sometimes, it changes how websites rank on results pages.
Skills required – You'll have difficulty earning from a website or domain name if you don't know how they work. It takes skill to build a website and generate traffic for it. You could learn from various online classes, though. But then, you'll need time to learn.
A good digital marketing agency can help reduce these hassles. For a fee, it will take care of the SEO adjustments and website building for you!
What is digital real estate now?
Announcing the beta of the In-World Builder,
giving LAND-owners the opportunity to see their creations come to life as they build inside Decentraland.
Get started!https://t.co/Sp3CrTYZwK pic.twitter.com/cVv7oWejjp

— Decentraland (@decentraland) August 5, 2021
That was how investing in digital real estate was like before cryptocurrency. Now that it's popular, we now have people buying digital patches of land.
Yes, you read that right. People are buying digital properties. They're earning too! A few months ago, one person sold a virtual property for $1.5 million worth of Ethers (ETH)!
It's all made possible by blockchains. It's the computer networks behind cryptocurrencies such as bitcoin. The properties are non-fungible tokens or NFTs.
Their ownership is tied to a blockchain. If you own one, the network records it as yours. In turn, it's unique no matter how many replicas there are.
Each one is worth an amount of money expressed as a specific cryptocurrency. Then, you can turn those coins into real money! Someone could buy it from you using the same type of coin.
Many cryptocurrencies allow the creation, purchase, and sale of virtual properties. The most popular right now is called Decentraland. Its real estate has worth in LAND tokens.
You may invest in this type of digital real estate in two ways. The first is by crafting land on the blockchain yourself. You may need some art skills, though, such as 3D modeling.
The second involves buying and holding the tokens. This is your option if you're not interested in using the Decentraland platform. Purchase its MANA tokens and sell when its price goes up.
How can I find the best digital real estate?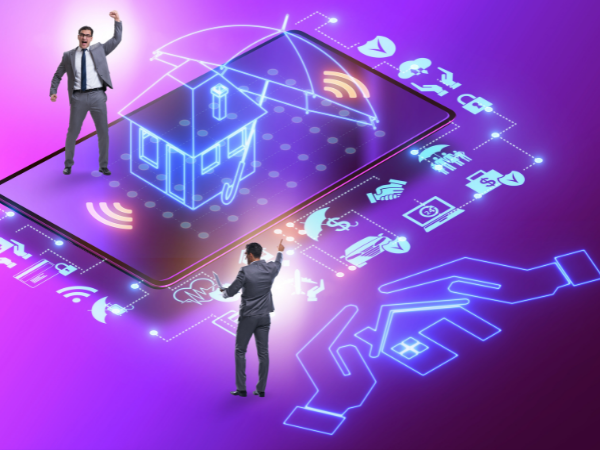 Just like other options, you need to research before digital real estate investing. You should see which one fits you. Use these criteria to figure it out:
Skills – If you don't know anything about websites or cryptos, don't worry. Most people don't either. If you're truly interested, learn about each one first. Eventually, you'll see which suits you best.
Time – Learning about these investment options will take time. This is also the case when you're building an online page or virtual land. Then, you have to wait long periods before these methods turn a profit.
Budget – You'll need money to earn money. Digital real estate is no different. You'll need funds to purchase a domain name or website. Meanwhile, you may need to pay fees for virtual properties.
Equipment – No matter your pick, you'll need a good computer and stable internet connection for these.
Read more about cryptocurrencies and other digital assets! The other investment articles on Inquirer USA can help you. Of course, you should check other online resources too.
Final thoughts
Digital assets aren't the only ones trending nowadays. Digital products are gaining popularity too. For example, you can "melt" in-game items on Enjin (ENJ) for the cryptocurrency!
What's more, you could invest in conventional assets. The digital ones are making it easier to invest in physical real estate these days. Crowdfunding lets you start with just $500!
Why stick to properties? There are other passive income sources. Examples include stocks, bonds, mutual funds, and index funds. Even better, start crypto investing today!
Learn more about digital real estate
What is digital real estate?
These can be two things: domain names and websites. Like physical real estate, you can regularly earn income from it or sell it at a higher price. Now that we have cryptocurrency, it could be virtual patches of land from blockchains. People can create beautiful landscapes or fantastical settings and then sell them for profit.
Should I invest in NFT land?
You may earn a lot of money by investing in virtual properties. Just like their real-life counterparts, they could provide a regular cash flow. What's more, you could wait for the value to go up and then sell for a profit. However, you truly need to research beforehand, or you will likely waste time and money.
Should I start buying websites?
If you can, you might want to start purchasing websites and domain names. You might be able to sell it for lots of money after a few years. Just like any other asset, plenty of research can help you get the most out of your investment. In other words, this will help you maximize profits and minimize risks.
Disclaimer: This article is the author's personal opinion, which may differ from the "official" statements or facts.