Best long-term dividend stocks of the year
Those looking to secure their finances may invest in long-term dividend stocks. The pandemic was brutal for numerous industries, but some survived and even thrived. You may find a few that pay regular dividends to their investors. If you're one of them, you may sit back and receive steady passive income from these stocks.
First, we'll talk about dividends, the types of dividends, and why you need them. We will also explain how to choose the best dividend stocks. Then, we'll show our recommendations based on the industries that are likely to grow during and after the pandemic. Of course, you should check these suggestions with your research first.
You don't have to wait too long for your investments to pay off. Dividend investments may provide a steady trickle of passive income despite the current economic downturn. The companies you've invested in might come out on top once we get back to normal. That could mean more significant returns for investors like you!
What are dividends?
Some stocks could provide their investors with regular passive income. These payments are called dividends, and they come from business earnings.

Related Articles
Dividend investments usually payout every business quarter. If they gain huge profits, they could even give more enormous dividends or special dividends.
Most dividend stocks are large companies. About 84% of businesses in the S&P 500 index pay now pay dividends.
Why get dividend-paying stocks?
Most companies that pay dividends have stood the test of time. For example, Johnson & Johnson and Coca-Cola are among the businesses with dividend stocks.
On April 4, 2020, J&J said that it had increased its dividend rate from $0.95 per share to $1.01. After all, the company may gain a lot from its COVID-19 vaccine efforts.
Dividend growth means more profits for both businesses and investors. If your chosen company performs well, you continue earning. If it works excellently, you might get a bonus too!
Dividend stocks are long-term stocks. If you choose a company that withstands even the coronavirus, you may expect a constant cash flow and high dividends.
Related Article: Best Way to Pay Off Debt
Types of dividend stocks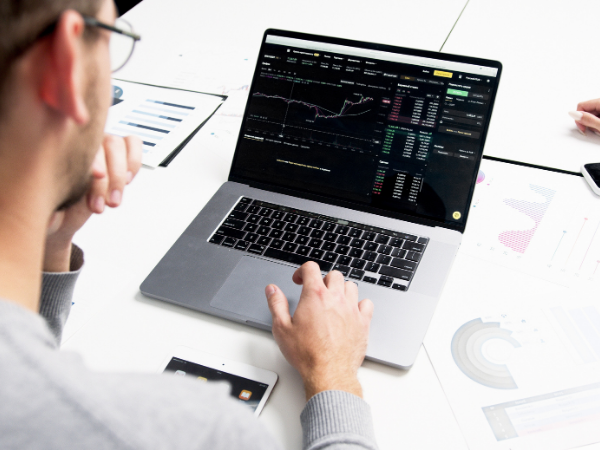 You have many kinds of long-term stocks that pay dividends. Choose from these types of dividend stocks:
Common Stocks – These are the typical share ownership of companies.
REITs and MLPs – Also known as real estate investment trusts and master limited partnerships, respectively.
Preferred Shares – As their name suggests, they get preference over common shares. They usually have a better yield and consistent dividend. The Realty Income Company is an example of a REIT.
Investment Companies – Examples include mutual funds, exchange-traded funds (ETF), closed-end funds, and unit investment trusts.
Types of dividends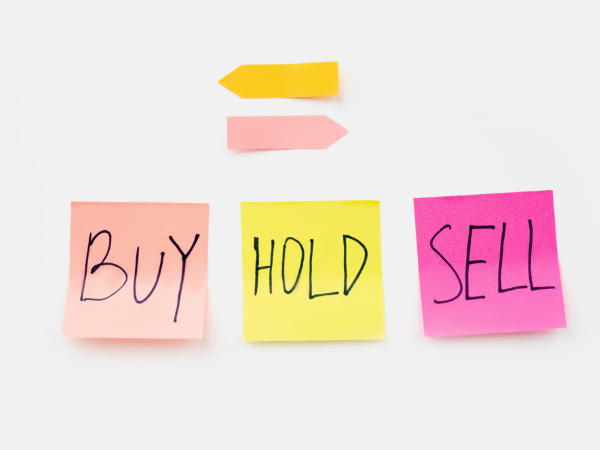 Dividends are often used as rewards for a company's investors. Some even see them as safe, long-term stocks. It's different for new and veteran investors, though.
Beginner investors may choose dividend stocks for the constant cash flow. If they like the dividend yields offered, they are more likely to invest.
Meanwhile, long-time investors are more likely to stay if they get dividends. During economic crises, they might hold on to these long-term stocks.
Related Article: Best Cryptocurrency to Buy in 2021
The government doesn't specify the kind of dividend that companies are supposed to provide. Here are the types of dividends you may get from long-term stocks:
Cash Dividend – It's the most common type where you get an amount of cash per share.
Stock Dividend – You get more of the dividend stock. It might not give short-term gains. If these long-term stocks grow, you may profit even more.
Property Dividend – It's a rare type where you get a physical item instead of money. For instance, Armand Hammer provided whiskey as a dividend to start a liquor business.
Stock Split – Your share will become two. Some companies do this to let more investors buy their stocks.
Reverse Stock Split – Multiple shares are combined into one.
How to choose your dividend stocks
No investment is 100% safe, even these long-term stocks. Don't just follow anyone's advice on which stocks to buy. Make sure to look them up on the internet.
Before you buy a company's stocks, learn more about their shares. Ask how they performed in the past and how much they've paid out over the years.
Check the payout ratio, the portion of net income that the company pays for dividends. It's the dividend payments divided by the net income for a period.
If you want significant earnings, get a long-term stock with a high dividend payout ratio. Investors who look for capital growth may wish for a lower payout ratio instead.
You should check other factors that may affect your stock in the long run. Here are some ways you can choose the best dividend stocks to buy:
Related Article: Robinhood vs. Webull – What's Better?
Estimate the dividend yield
Share prices may vary, so you need to do some math. Calculate how much you may earn from dividend stocks before purchasing.
Gauge how much you'll get in dividend payments. Let's say Company A gives a $2 cash dividend. If you get 4 shares, you'll earn $8 every quarter.
Find out the dividend yield by dividing the total annual dividend by the share price. Then, multiply it by 100 to get the amount as a percentage.
Last, check for the dividend growth streak. If a dividend stock has provided high yields over consecutive years, it might just be an excellent long-term stock.
Check current events and market conditions.
Companies give dividends as long as they earn. Many factors may affect their earnings, such as the ongoing coronavirus pandemic. You may overlook these if you only focus on graphs.
Many businesses around the world have closed down because of the virus lockdowns. They couldn't run appropriately while their customers were indoors.
In contrast, some industries have survived and even thrived due to the current situation. You may want to buy dividend stocks from the following fields:
E-learning
Video games
Online food delivery
Cleaning services
Hygiene products
Telehealth
Best long-term dividend stocks for 2021
Here are our picks for the best long-term stocks for this year. We'll show our suggestions for some of the industries we mentioned earlier.
A lot of other fields are doing great during this crisis, though. You may want to check those out as well. The new normal for 2025 will be more tech-driven, so that that tech stocks might be ideal.
Again, please find more information about possible additions to your portfolio. Don't just follow recommendations. Make sure they fit your investment goals.
Related Article: How Does Robinhood Work?
E-learning
Most students are online learning to avoid getting COVID-19. It hasn't been easy for both kids and parents, though. Many don't have the materials needed for practical classes.
Thankfully, the Microsoft Corporation is here to help. It has launched Bigger Brains that provide online courses with the help of Brainbot.
What's more, the company has other products and services not related to education. This means this dividend stock may secure your financial future.
Tech
Silicon Valley has lots of other tech companies that are winning right now. After all, we're all using more gadgets since we're often at home.
Besides Microsoft, Apple stocks may grow as technology becomes a more significant part of daily life. Buying its long-term stocks could help your yields rise too.
Some analysts weren't sure of its growth as the market's getting too many "i" gadgets. Still, it may grow around 20% for the next 5 years.
Hygiene products
Folks are taking cleanliness more seriously than ever due to COVID-19. As a result, we use more sanitizer and other cleaning products.
Procter & Gamble provides most of these. Chances are, your bathroom's filled with their goodies. Its products are household mainstays, so it's enjoyed chiefly steady earnings.
This means it may provide steady dividends even during the economic downturn. P&G could be a must-buy for your portfolio.
Related Article: What is Nio Stocks?
Final Thoughts
Many other industries may experience earnings growth in the future. For example, life insurance stocks might grow in the long run as more folks buy.
Again, please learn more about a stock before you buy some. It's become so much easier to get into stocks because of apps like Robinhood. This makes it easier to waste money too.
Money management is a must even before this pandemic. Now, it could help you keep funds for necessities and emergencies. For personal finance tips, click here.