What are NIO stocks? Should I buy them?
Some people are getting into NIO stocks lately. The world may be excited about cryptocurrencies nowadays, but it doesn't mean they've ignored the stock market. Right now, some investors are bullish on the Chinese electric vehicle maker NIO. However, recent events may have changed their minds.
First, we'll tell you everything you need about the Chinese EV maker. Then, we'll discuss why NIO stock price has been falling recently. We'll elaborate on current events such as the global chip shortage and the Suez Canal blockage. Last, we'll show what people think about NIO stocks, so you can see if you should invest or not.
People got into the green vehicle hype back then, benefiting Tesla, NIO, and other EV makers. However, recent events have affected their supply chains, hurting EV stocks and supply as well. NIO's story could show you how outside events could affect investments. If you want to choose stocks wisely, you need to go beyond the lines going up and down.
What's NIO?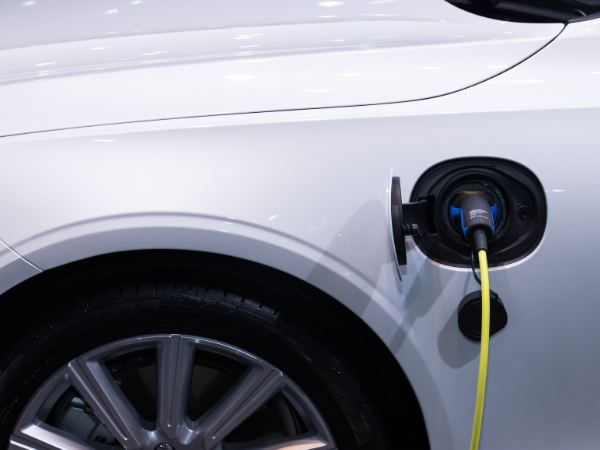 It's not the sci-fi movie featuring Keanu Reeves, but it's kind of futuristic too. NIO is an electric car company in China. Some even saw it as Tesla's match from the East.
Just like Elon Musk's company, it designs, manufactures, and sells electric vehicles. NIO's next-generation technologies also include autonomous driving powered by artificial intelligence.

Related Articles
What's more, NIO is famous for its battery swap option. EV drivers could take out their empty batteries and place a full-charged one.
This allows NIO drivers to get back on the road quickly. Also, it enables them to get a better battery for their car. These new ideas may have helped NIO stocks to rise back then.
Why NIO stocks are in trouble
Earlier this month, both EV makers saw their stock prices drop. NIO stocks went down more than 50%, while Tesla fell at around 40%.
You could point to 2 events that hurt these stock prices. These are the worldwide chip shortage and the Suez Canal ship blockage.
The pandemic caused the world to run out of semiconductor chips. More people have used gadgets since they're at home often lately.
We now buy more electric cars, and they need these chips too. However, supply chains for its components haven't fully back to normal.
What's more, the chips are made from Germanium and Silicon that often come from Asia. The Suez Canal connects it to Europe, but a ship got in the way for nearly a week.
The Suez Canal blockage worsened the chip shortage. While cargo could go through it again, it may take some time for supplies to recover.
Related Article: 12 Ways to Promote Your Business
How some investors see Nio stocks
Some wonder if they should buy NIO stocks right now. Investors may see Tesla Inc. (NASDAQ: TSLA) and NIO Inc. (ADR) fall and see a golden opportunity.
Those who own NIO shares may be HODLing for the long run. They think that NIO will soon bounce back along with the stock prices.
Others may follow the old rule of thumb: "buy low, sell high." The severe crash of NIO stocks lets them buy at a low price. If it rises again, they profit significantly from the EV stocks.
Some might not view the Chinese maker NIO (NYSE: NIO) positively after recent events. They are shocked about the massive drop in value.
The economic damage caused by the chip shortage will take some time to fix. What's more, the pandemic already caused economic disruption that may take years to resolve.
Should you invest?
We didn't say if you should invest in NIO stocks or not for a reason. Instead, we explained both sides of the bearish and bullish crowd. We discussed why they took their sides on NIO shares.
Investing means checking data beyond the price updates and movements. Those are tools that measure the performance of a company in the real world.
In real life, businesses are affected by forces you won't see in the charts and candles. The Suez Canal might not seem related to electric vehicles at first glance.
If you delve deeper, you'll realize that world events could hurt your investments. That's why you should be aware of other issues that surround your stocks.
Don't just take advice from rich celebrities. Don't invest just because someone on the internet said it's the "next big thing." Listen to suggestions, then research to see if they're right.
More importantly, create a long-term investment plan. The stock market is not a quick get-rich scheme. Understand your options and set realistic goals.
Related Articles: Best Way to Pay Off Debt
Final Thoughts
If you want to invest in NIO stocks, check all the facts first. Understand NIO's products and company goals. See if they align with your investment goals.
You could browse NASDAQ and other websites for daily updates on stock market activity. They're often delayed at least 15 minutes, though.
Aside from the stock market, you could also get into cryptocurrencies. Many people think it's the next step for the world's financial system.
They're buying cryptos such as Bitcoin and Ethereum to invest early into this future. You could find lots of free resources and real-time updates to help you get started.