How to ace an interview
So you're feeling the pressure on how to ace an interview for your next dream job. It can be quite a challenge to do well, especially if you've been out of practice for some time.
Interviews serve as your future employer's introduction to you, so it is imperative to make a good impression if you want to bag the job. Not to mention, this will also give you the chance to assess whether or not this is the right job or company for you and your career growth.
Coming prepared doesn't only mean improving your communication skills. It also means taking extra care to present yourself in the best light as much as possible. Whether this means showing up early, dressing well, or keeping eye contact throughout the whole thing, here are some tips on how to best impress in interviews.
The best tips on how to ace an interview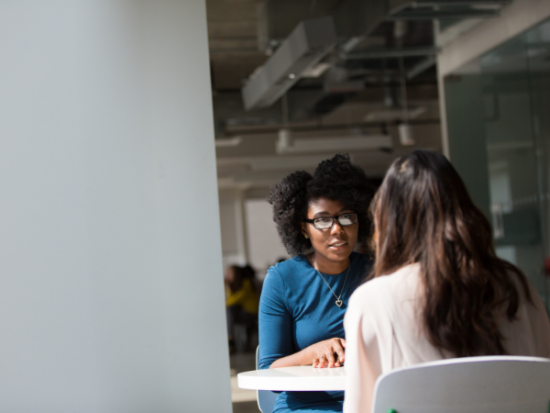 Before delving into the more minor details, keep in mind that every job interview will be unique in its way. You may have had not-so-nice experiences before, but that doesn't mean you're doomed to ruin every interview for the rest of your life. Your experience will most likely be highly affected by your preparedness, as well as the company's thoroughness during the whole process. In any case, here are some general but helpful job interview tips you may want to use.

Related Articles
Arrive early
Unless you're already familiar with the area of your possible future workplace, it is a good idea to arrive early. Parking can be a hassle, and hurrying to find your way into the building can add to your already mounting nerves. Be sure to wake up early and have enough time to get ready, travel, and compose yourself before walking inside the interview location.
Research the company and your future employers
Their problem is interviewing candidates who have little to no idea about the company and its industry for many hiring managers. This often leads to them not being a good fit for the job even if they initially had great potential. Most enterprises prefer employees who already have a background or at least some idea of how their business and the industry works. Google the company website and have a good look at their mission, vision, and goals.
Bring your resume and portfolio.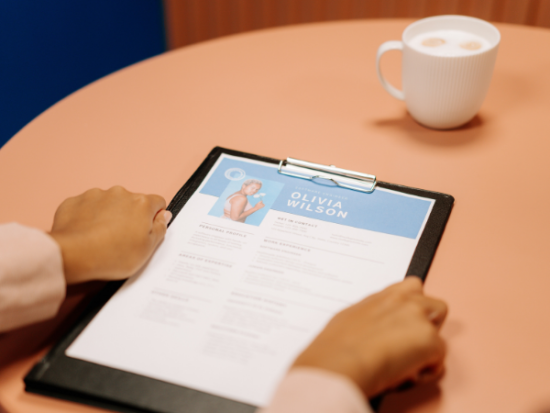 While you may have submitted your CV and cover letter via email, it is still a good idea to carry extra copies of your resume just if your interviewer asks for it. Also, remember to bring copies of your sample works. For writers and artists, a literal portfolio book may come in handy. Just be sure it is tailored to the particular job position you are applying for.
Know what you are signing up for and present yourself as a good candidate
Apart from knowing about the company, you should also see the job you're applying for. What is the job description? Are you qualified and experienced enough to fulfill the tasks that will be assigned to you?
The interviewer will most likely go over these things with you, but it's good to understand them beforehand. That way, you'll be able to come up with questions regarding the position should the opportunity arise.
Related Article: 8 Best Ways in Writing Press Releases
Prepare and practice for the interview questions.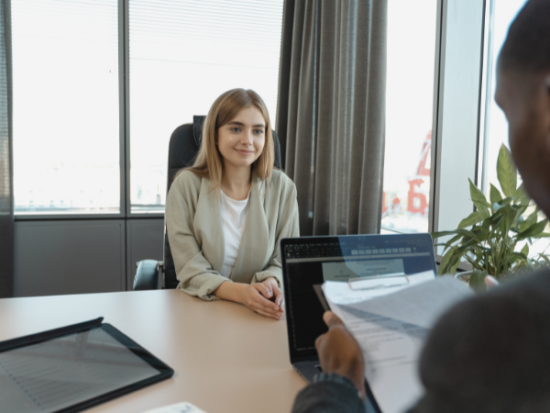 It may sound awkward and even more so when you're doing it, but role-playing an interview is a great way to prepare for the actual thing. Ask the help of family or friends and practice your script with them. You can even do it yourself and record the whole thing to see which parts need improvement. Some colleges have offices or departments that offer students a mock interview to prepare them for future job interviews.
Wear appropriate yet comfortable clothing
Showing up, looking neat, and readily creates an excellent first impression on how to ace an interview. Go for casual business outfits like dress pants, collared shirts, and closed shoes. You can take inspiration from fashion websites or look up the company's dress code and company culture. Most importantly, make sure you are also comfortable in the clothes you'll be wearing so you don't keep picking at them during the interview.
Be positive
Depending on the job you're applying for, some interviewers like to throw off candidates by presenting unexpected questions. Unless the question is bordering on breaching personal boundaries, keep your calm and remember to stay polite. Even if they ask about your weaknesses as an employee or give you situational examples that could happen at work, try your best to keep your perspective on the lighter side of things.
Answering common interview questions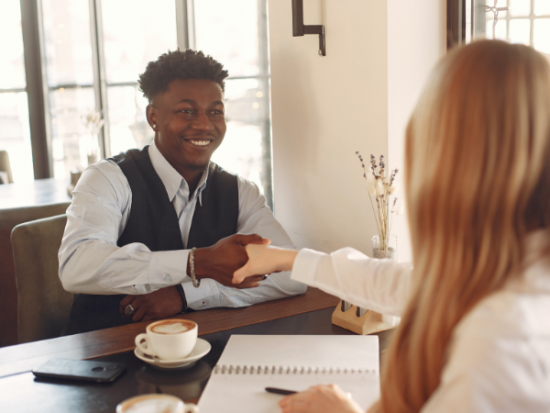 The key to success during interviews is how you answer the questions asked by the interviewer. Your answers will matter as much as the way you say them. Body language and good communication go hand in hand, after all. Here are some of the most common job interview questions that would most likely be asked of you.
"Can you tell me more about yourself?"
This will be your introduction and is a vital part that can make or break the chances of you landing the job. Plenty of rookies and unprepared candidates often make the mistake of taking this question personally. Some end up narrating their personal life, which is something your employer is decidedly not interested in. Try to focus on your career experiences, goals, and maybe add in the qualities you admire most in yourself.
Related Article: How to Monetize Youtube Videos
"What are your greatest strengths and weaknesses?"
Exciting yourself up is excellent — you can talk about the better parts of your personality like being detail-oriented, patient, a good team player, willing to learn, and whatever else you think would give you a good advantage. Discussing weaknesses is a bit trickier. You don't want to sound like you're wallowing in self-pity or loathing. Instead, try to talk about previous shortcomings you've learned to overcome, such as tardiness, overworking, or overstepping.
"What sets you apart from other candidates for this job?"
Be sure to highlight your qualities that will be a great fit for the job well. For example, if you are a graphic artist, how will you sell your skills to people who have seen dozens of portfolios that are just as good, if not better, than yours? Use any advantage you can, such as special training, awards, or anything relevant to your field that will give you an edge.
"What is your expected salary?"
This is also another tricky question that needs careful consideration. It is best to try and avoid answering this because you may unknowingly shortchange yourself. Instead, tell your interviewer that you can give them a salary price range if you are seriously considered for the job.
Better yet, turn the question around and ask them if they can first give you their salary content. Remember that there may be room to negotiate later, so don't accept immediately.
"Why should the company hire you?"
Stay focused on what you can offer the company. Mention once more how you can contribute to the company's growth, such as your skills may be great for marketing or human resources. Be sure to mention that if you are given the opportunity, you'll be sure to learn as much as possible on the job to do better and provide top-quality service.
How do you stand out in an interview?
Most hiring specialists agree that a good resume will already speak for you even before entering the room. This is a great signal as to how to ace an interview. However, there are times where a winning personality can give you a good fighting chance, even if your resume isn't all that impressive. What is unique about you and your set of skills? Talk about that and be sure to be genuine about it.
Another thing interviewers usually remember are candidates who ask relevant and meaningful questions related to the job. But don't ask too many questions just for the sake of asking, as that can be annoying and keep your interviewer longer than their allotted time for you. Prepare a bunch of questions that may come up during the interview and ask them towards the end.
Related Article: How to Launch a Business for Less Than $500
Does an interview success guarantee getting hired?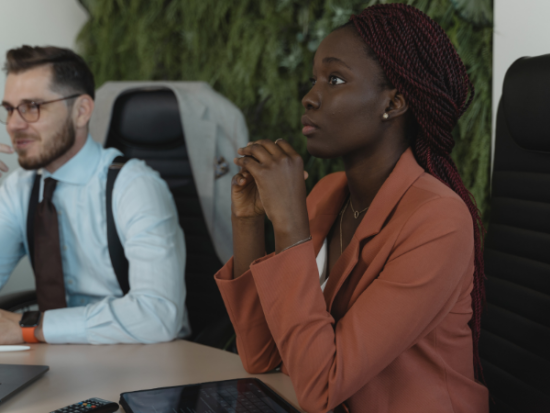 As wonderful and hopeful as that sounds, unfortunately, not all successful interviews will guarantee an immediate job hire. It will, however, majorly increase your chances. Interviews are a vital part of assessing an employee, and if you do well, you're on your way to becoming shortlisted for the position.
However, there may be instances where you felt you did well, only to end up not getting the job or not being contacted after the interview. A polite follow-up email might do the trick — send them a letter stating your continued interest in the position and that you are looking forward to hearing from them soon. Don't forget to thank them for their time during the interview as well.
Final Thoughts
The dos and don'ts of how to ace a job interview can be a nerve-wracking ordeal. Many interview tips will tell you to be yourself, and they're right, but also remember to be your best self. Highlight your talents and qualities that you think the company will appreciate.
Also, remember that how to ace an interview, your interviewer is a human being. While the whole interview process is equivalent to a business transaction, being decent, polite, and kind towards another person always goes a long way.