11 SEO tips to promote your brand
Have you thought of increasing your brand through SEO tips? Have you used SEO keywords to boost your brand? Do you think that using SEO strategies will improve your brand awareness?
If yes, here we will discuss the essential SEO tips and strategies you can use to alleviate your brand awareness.
It is an essential task for managers and employers to increase their brand awareness. SEO Keywords are playing a crucial role in expanding the brand name. Using SEO keywords for branding has also changed dramatically in recent years.
As compared to the early technological days where the marketers will use their brand names on web pages, the SEO techniques are altered. Now you need proper SEO strategies to improve your brand's visibility on the local and international level.
Here are the SEO ideas and strategies that will be helpful to give a boost to your brand:
Related Articles
Improving Brand Awareness through SEO strategy
Some of the SEO strategies are discussed below to increase your brand awareness.
Use Link Building as important SEO tips.
The process of link building is defined by establishing links between other websites and yours. The organic search engines use the links to creep into the web, and they also go through the pages in your websites.
Search engine like google is fond of this SEO strategy and will respond in your favor. It will show your content higher in the search results. The higher the google search console shows search results on top, the higher the brand awareness.
Furthermore, due to these link building with other websites, there will be much higher traffic on your website. You must ensure that the link is being built with authentic websites. Otherwise, you will get no real traffic.
Need Help Building Your Brand? Click Here!
There are some points to keep in mind for successful link building:
You should know about your target audience.
Find the websites that your audience is interested in.
Write interesting content.
Use social media to boost your content.
The result will be that both the branding and the SEO benefit mutually. This should be the primary goal of the link-building strategy.
Use Content Marketing as an SEO tips strategy.
Content Marketing is a fresh and innovative point in the world of SEO. It is an authentic way of spreading information about your brand. SEO and branding must be fused in the form of unique content to boost the brand.
The two essential things must be kept in mind while doing content marketing. First, focus on the content. Second, you should make some fresh pieces of content having valuable information about the brand.
You must know what your audience wants to know, the problems they are facing, and their difficulties. In this way, you will raise awareness about your brand, and your search traffic will be increased through a featured snippet or ranking.
Related Article: How to Increase Your Domain Authority
Use Long Keywords as a strategy.
Keywords are used for the ease of consumers to find what they are looking for easily. The following categories define different keywords.
Navigational Keywords – The goal in using these is to find a particular brand and company. They are very specific and are used significantly less in a particular brand, e.g., Twitter, Mountain Dew, Coca-Cola, and Gucci.
Informational Keywords – This search is used for general things and processes present on more than one website, e.g., mobile reviews, stomach ache.
Transactional Keywords – The goal is to find some help in work or everyday life. E.g., get, buy, subscribe, etc.
Commercial Keywords – These are used by people to purchase a product or service or after a purchase like meta description, price, etc.
So the long tail keywords allow the brand to attract a specific audience which is not possible otherwise.
Need to Increase Traffic on Your Website? Click Here!
Targeting Niche Audience as SEO Strategy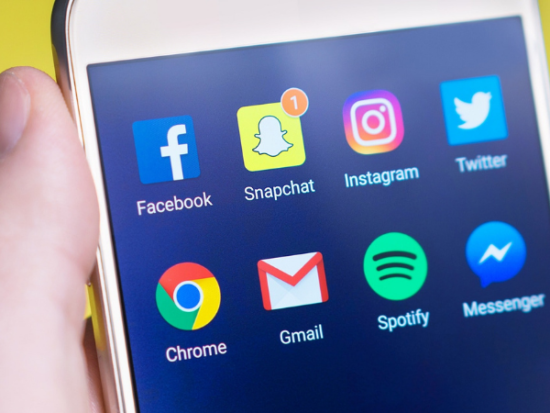 In this modern era, the brand or user experience can interact with their target audience, and the audience can help brands build them. For small businesses, the target niche audience works pretty well. Smart SEO keyword research can be used to go number 1 in the competition. It will help in establishing a big brand from a small one.
If you narrow down the keywords for a small niche, there is a big chance that it may connect you to new customers, help the existing customers and also target the offers you are providing through your brand.
The rule is simple. A focused brand is a successful one. You can make your brand a prosperous one by using SEO keywords specific to your domain and target audience.
Promoting Brand Image
SEO can also help in controlling the image of the brand. Enhance your content with keywords that you want to be related to your brand. Organizing your keyword strategy with your brand strategy helps mold your brand's perception through a higher bounce rate.
So, it is vital to maintain a positive image of your brand. If you are successful in doing it, you will get many profits for your brand.
Ensure to an Annual Content Edit
Content edits include going through the websites to see whether they should be kept or deleted. If the content is obsolete, then it must be deleted. If it requires some changes, then update the content. It would help if you studied individual pages in depth to see whether they need deletion or upgradation.
Related Article: How to Launch Your Business for Less Than $500
Make Videos for your Website
Many people enjoy different formats of their choice. If you have written a post about something on your website, then make sure to add relevant videos to it. It will attract a wider audience for your brand.
You can repurpose blog posts as videos. If you think your page is getting a lot of traffic, it's good to repurpose the post as videos. It will appeal to more audiences, hence an essential strategy for your brand awareness. It will also help get multiple places in google research, especially in the videos section. Your video will also be shown in the search queries of videos.
Improving Content with Missing Subtopics
If your page is missing some crucial points, then your ranking in search engines will be affected. Put the URLs of the two or three top-ranking pages for your main target keyword in Ahrefs' Content Gap tool. Then put your page's URL at the bottom. Click "Show keywords," and you'll see the keywords that one or more of the top-ranking pages rank for, but you don't.
So you can align these keywords with your brand search. It will help improve your keyword ranking because Google will consider your page as complete because of the new keywords. It is one of the SEO tips important for building brand awareness.
Need Help Building Your Brand? Click Here!
Inform other pages you are 'Link Building.'
Another ranking factor is the backlinks or internal links you have added to your website. It is not an easy task to inform the other pages. You have to convince them, tell them about your familiar audience so they can link with you.
One way to do so is just to email everyone you link to. There are many tools available that will help you to email the managers or top person of other brand pages. You tell them about your recommendations. If the content is remarkable and written perfectly the chances, are they will be convinced and ready to create links with your websites.
Related Article: How to Monetize Youtube Videos
Fixing Pages with Broken Links
If your page contains dead pages, then their backlinks are wasted. They are not assisting in the ranking because they are already destroyed. If any of your pages have referring domains, then they are broken links.
You can fix them in these ways:
Redirecting – If the dead page is co-existing with a new URL, redirect the old URL to the unique URL. If the old page is not existing anymore, but there is a page similar to it on your website, redirect the old URL.
Reinstating – If by mistake you have deleted the dead page, then use it back. All the backlinks will take you to a working page.
Requesting a change in the link – If people put a space in your URL while trying to get to your website, then it essential to inform them about the mistake.
Fixing pages will help you rank above in search engines. It is a valuable SEO tip to boost your brand.
Installing a Caching Plugin
Caching is vital as it helps to speed up your website for visitors. It is crucial for brand awareness as speed can rank you more on mobile and desktop—the possibility of a visitor coming back increases when load time increases.
The easy and quick way to boost the speed is by adding caching plugins that take only two minutes.
Want to Sponsor Your Content? Click Here!
Take Away
Adding these SEO tips to your website will surely increase brand awareness. These strategies will attract organic traffic to your website, which will be helpful for your brand.
Good Luck on making your brand an epic one!