How to buy Litecoin (LTC) online
It's a great time to purchase Litecoin and other cryptocurrencies nowadays. The world's waking up to its potential, and even large corporations and governments are getting interested. If you don't know where to buy, check our guide below.
We'll start by going through the details of Litecoin, from its makers to its features. After purchasing Litecoins, we'll show you the stuff you could buy with it! Then, we'll see how it differs from the king of cryptocurrencies.
Everyone should buy at least some crypto coins nowadays. Aside from Bitcoin, they should get other cryptos or altcoins like Litecoin. This could help you protect your finances and increase potential long-term returns.
What is Litecoin?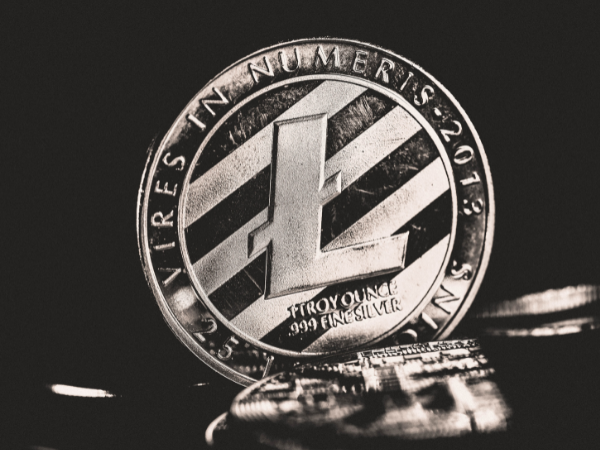 Bitcoin launched in 2009 as the first peer-to-peer blockchain currency. It was open-source, meaning everyone could use it to create different cryptos or altcoins.
They were either hard forks or soft forks. Hard forks have upgrades that prevent them from interacting with the original coin. Meanwhile, soft forks are backward compatible.
Litecoin (LTC) is neither a soft or hard fork. Instead, it is a source code fork. Charlie Lee and his development team started the Litecoin project in 2011.
At the time of writing, it's #12 on the crypto list. More people buy Litecoin and lesser-known altcoins. LTC has promising features that attract investors.

Related Articles
Litecoin vs. Bitcoin
As the name suggests, Litecoin is a "lighter" version of Bitcoin. It's much faster and cheaper than the crypto king. Here's a side-by-side of their features:
Bitcoin:
Supply – 21 million coins
Transaction speed or block time – Around 600 seconds or 10 minutes
Maximum number of transactions per second – 7
Hashing algorithm – SHA256
Litecoin:
Supply – 84 million coins
Transaction speed or block time – Around 150 seconds or 2.5 minutes
Maximum number of transactions per second – 15
Hashing algorithm – Scrypt
Like Bitcoin, people could "mine" Litecoin. They could include their computers in the Litecoin network. Their PCs would confirm transactions to create a new proof of work.
In return, they earn more Litecoins as block rewards. It's much harder to mine bitcoins, though. You'll need to use a high-end computer as your mining rig.
On the other hand, it's much cheaper to buy Litecoin rigs. You don't have to shell out big bucks for a powerful computer. More people could become Litecoin miners!
What's more, you could mine Litecoins much faster. The block time's around one and a half minutes. That means miners could get new coins about as quickly.
In contrast, you'll take 10 minutes to mine Bitcoins. A litecoin miner could have earned new coins at least three times within that period.
At the time of writing, Bitcoin stands as the #1 crypto with a market capitalization of $930 billion. Meanwhile, Litecoin is at #12 with a $20 billion market cap.
Related Article: How to Get Out of Debt Fast
Purchase Litecoin with these steps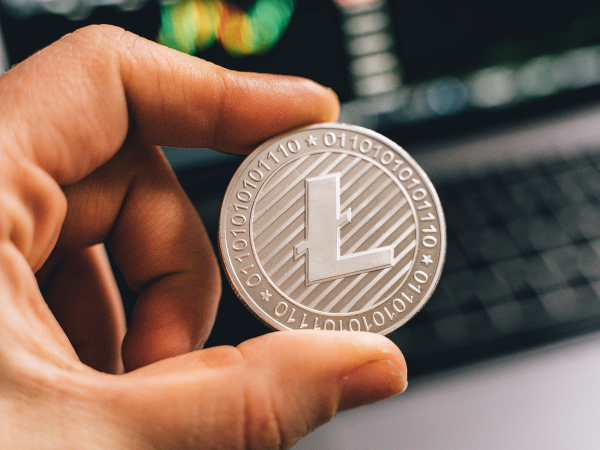 Your crypto investment journey starts with an exchange platform. These are websites that let you buy and sell Bitcoin, Litecoin, and more.
There's a lot of options like Coinbase and Binance. Read their features to make sure your platform suits your needs. Then, follow the following steps:
Create an account.
After some time, the platform will tell you to verify your account. Follow its instructions.
Link your bank account, credit card, or debit card.
Choose the cryptos you want. Before you buy Litecoins or other altcoins, check the price. Your exchange platform should show their latest prices.
Confirm your purchase.
You should see the new coins in your account.
Your experience may vary depending on your location. The platform may ask for additional documents. Your country might have a ban on cryptos. Please check before buying.
Get a crypto wallet
Your online account provides a digital wallet for your cryptos. Also known as hot wallets, they are prone to hacking. Only cold wallets could give the protection your investments deserve.
Otherwise known as tricky wallets, these are devices the size of USB thumb drives. Don't let the size fool you, though. They give massive protection for your cryptos.
They store your coins offline, so hackers can't connect to them. Also, they're like keys that you need whenever you buy or sell cryptos. As long as you have the wallet, your coins are safe!
Even better, they look sleek at the palm of your hand. Most have a built-in user interface. Others are as thin as a credit card! When you buy Litecoins, you may want to order a cold wallet too.
Related Article: Webull vs. Robinhood
Why you need to buy Litecoin
Diversification is the number one rule of thumb for investments. It means having different asset classes for your portfolio. It maximizes profit and minimizes risk.
When it comes to cryptos, there are thousands of options. It would help if you had other coins in your account other than bitcoin. Many altcoins could be worth much more in the future.
You'll be missing out on potentially massive returns if you don't. Take Litecoin, for example. It was deep below the crypto list. People were able to buy them much cheaper.
Now, LTC is near the top 10. Those who bought Litecoin years ago found them to be worth much more now. Expand your crypto horizons by checking other options like Litecoin.
What's more, you may find it in the Swiss SIX exchange. It's now an exchange-traded product (ETP) on the platform. This means people can buy LITE shares backed by 0.20 litecoins.
Investors may purchase them with US dollars (USD), euros (EUR), or Swiss Francs (CHF). CoinShares launched it as a new way for people to invest in this digital asset.
Stuff you could buy with Litecoin.
You could buy goods and services with Bitcoin. You could buy video games and even a cup of coffee! More businesses accept it as a payment option.
Similarly, you may purchase goodies using Litecoins. There are a few options now, but this may change as more people use LTC. Here are some of the options:
eGifter – Use LTC to buy gift cards.
Travala – Book hotel reservations.
Snel – Purchase domain names and website hosting services.
Coaex – Use Litecoins to diversify your portfolio by purchasing

gold and silver bullions

.
Speaking of new investments, you could exchange LTC for other altcoins. Let's say you repurchased Litecoins then. Now that they're worth more, you could buy more cryptos with them.
You may now store litecoins in your Venmo or PayPal wallet. Even better, more online payment systems accept litecoins. It's even accepted by the largest provider of crypto payment services.
It's known as BitPay, and it will also accept litecoin for payments. What's more, Newegg.com will become the first merchant to allow the use of litecoin.
Final Thoughts
Bitcoin isn't the only player in the crypto space. The mainstream media and the general public often focus on BTC. However, there are so many great investment options beneath it.
It's not the only reason why you should buy Litecoins, though. Cryptocurrencies will play a significant role in our future. Having cryptos means taking part in that innovation early.
You don't even have to spend that much on cryptos. Most platforms let you buy portions of these coins for low prices. This depends on the currency, though.
Most people have the opportunity to have cryptocurrencies. A little bit today could be far more significant for your future. Why not start now?
Learn more about buying Litecoin
Is Litecoin a good buy right now?
If you were planning to buy cryptos, you might want to get Litecoins. LTC is trending higher on the crypto list nowadays. Still, make sure you researched cryptocurrencies before investing.
Can I buy anything with Litecoin?
Certain online stores accept Litecoin as a payment method. For instance, you could use LTC to buy gift cards and web hosting services.
Why should I buy Litecoin?
Litecoin is trending higher in the crypto list. Also, it's relatively cheaper than the top crypto options. Please plan carefully before investing in cryptocurrencies.
If you are interested in content marketing, please contact Anthony@Inquirer.net.
Disclaimer: This article is the author's personal opinion, which may differ from the "official" statements or facts. All writers' opinions are their own and do not constitute financial advice in any way whatsoever. Nothing published by Inquirer.net constitutes an investment recommendation, nor should any data or content published by Inquirer.net be relied upon for any investment activities.
Usa.inquirer.net strongly recommends that you perform your own independent research and/or speak
with a qualified investment professional before making any financial decisions.
Updated on August 11, 2021.