My Credit Card Balance Is Too High, What Are My Options?
How do you feel when you log in your credit account only to find a high credit card balance, Pissed-off? Guilty?
Well, a couple of years ago, I used to be speechless anytime I checked my credit card balance. Then, I ask myself the usually rhetorical question…
"How did my credit card balance get this high?"
If this is your current situation, you don't have to rack your brain to know how your debts increased 'all of a sudden'. All you gotta do is check your transaction history for details.
Like the old me, you'll get a list of — groceries, gas, a night out with friends, and other services — you spent your bucks on and blah blah blah. Since the harm is already done, what you need now is a way out. And that's my sole reason for writing this piece.
Before we get on with the solution to the problem, high credit-card balance, let's familiarise ourselves with the in-depth meaning and hidden causes high credit card balance.
Ready For a Quick Quiz?
What Does It Mean to Have a High Credit Card Balance?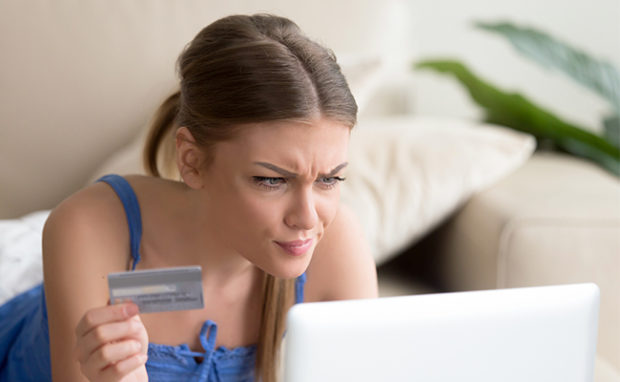 To understand High credit card balance meaning, we gotta define high credit card balance.
A credit card balance is the overall value of funds you're indebted to pay back your credit company. The balance changes are dependent on the duration of use and the manner in which the credit card was used.
The higher the purchases you make, the higher your credit card balance whereas the higher the payment you make, the lower your credit card balance. Your credit card balance is inversely proportional to the input or output of funds in the credit card account.
Having a high credit card balance means you've got debts to pay, which would have a negative effect on your credit card score, if not paid on time.
What are the Causes of High Credit Card Balance?
Causes of high credit card balance and be attributed to a multitude of things and emotions.
Depression Due To High Debt Ratio
The effect of depression on our spending habits is largely under-rated. Most people spend too much because they're emotionally unstable. Let's say David hasn't gotten over his ex, Sandra, who still lives in the hood. So anytime David heads home from work, the sight of Sandra makes him unstable and nervous. In a bid to stop the nervousness, David tends to eat too much or get drunk. Aside from the fact that this lifestyle is not healthy, David's credit card balance is getting higher on a daily.
If you wanna suppress your credit card balance, you must take care of your psychological health by going for counseling.
Peer-Pressure to Spend Money You Don't Have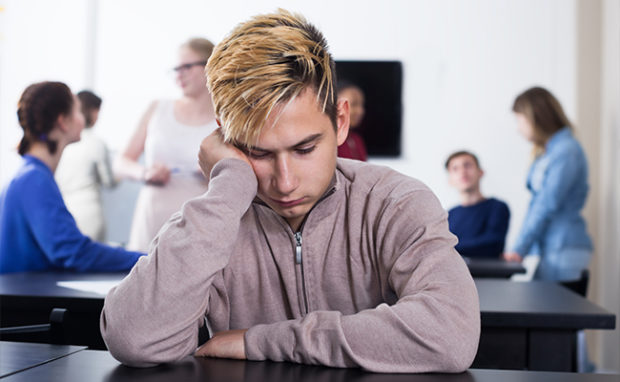 Gone are the days, when peer-pressure was a college group thing. Nowadays, the internet has made it an inevitable phenomenon. Seeing pictures of colleagues in expensive homes, clothes, and cars might stir up the spendthrift in people, especially those who care what others think about them.
The internet has helped us solve lots of societal issues, but high credit card balance is not one of them. If your internet causes your credit card balance to increase, cut it off.
Lack of Goals And Financial Discipline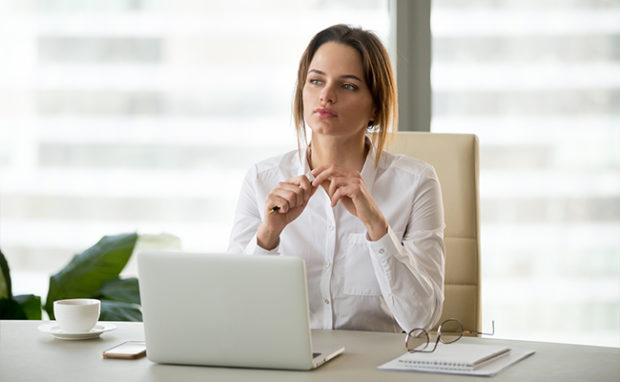 People who have no goals have nothing to lose if their credit card balance amounts. The importance of purpose cannot be overemphasized, when it comes to financial health.
I want you to see your credit card as the heart of your finances. Then, picture your credit card balance as your blood pressure. The same way high blood pressure isn't good for the heart, so also a high credit card balance isn't good for your credit score.
To regain a low credit score balance, you must begin to set goals for yourself. Don't just limit your goals to "reducing your credit card balance" — make it a personal duty to set goals and accomplish them.
Having a purpose would help you take control of the financial, psychological and physical aspects of your life.
Too Much Spending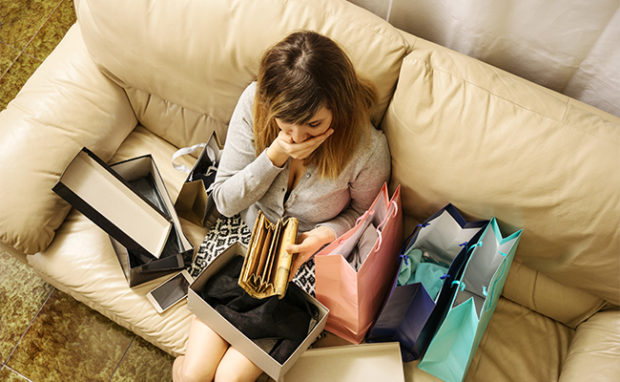 Overspending could be a result of depression, lack of goals and peer-pressure. It's the major cause of high credit card balance.
Another cause of "too much spending" is the abuse of credit cards. When using credit cards, people tend to be unaware of their expenses and the consequences that come with it.
According to the Journal of Consumer Research (JCR), "The use of a credit card as a payment mechanism increases the propensity to spend as compared to cash in otherwise identical purchase situations."
The best way to tackle the credit card balance is by cutting costs. Unnecessary expenses —  like nights out, new clothes and fancy haircuts — could be left out of your preference list. Cutting costs would enable you to save money for debt payments. Thereby catalyzing your recovery process.
Insufficient Funds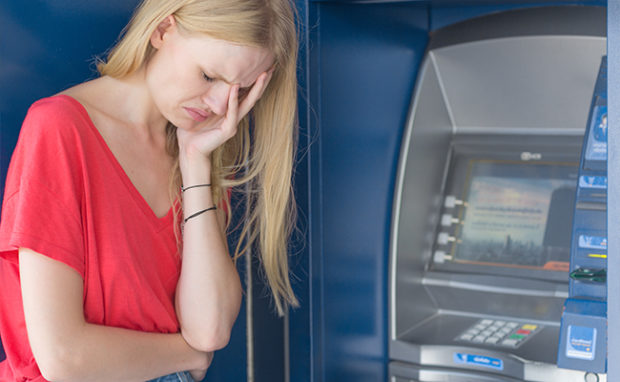 To be sincere, living in America is expensive, especially for adults. Rent, insurance, groceries, gas, and utilities sum up like magic and before you know it, you're back to borrowing money from your credit card company. For those who aren't making much per month, below are a few tips to note:
Call your provider to negotiate the reduction of bills for internet and phone service.

Reduce the amount you spend on these three aspects: housing, food, and transportation.

Take on work-from-home jobs, like social media management, writing, and other freelancing tasks.
My Credit Card Balance Is Too High, What Are My Options?
You have two options: the smart way and the "not so smart but quick" way. Either way, you're gonna get low credit card balance at the end of each method, but the duration and consequences differ.
In addition, The smart way is made up of three simple steps while the 'not so smart but quick' way has just one step. So let's start with the not so smart but quick way.
The 'Not so Smart but Quick' Way: Consolidate Credit Card Debt With a Personal Loan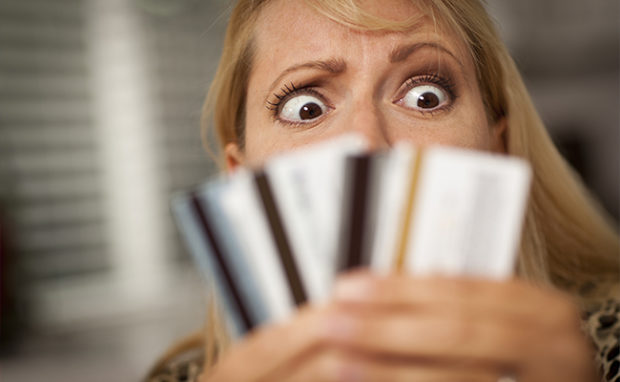 Debt consolidation is a popular means of paying off unsecured loans with a new one. An unsecured loan is a loan with a close deadline or a loan that threatens your credit score. Debtors with large debt are often advised to take a personal loan if they can't pay it off quickly.
When applying for debt consolidation, you'd be advised not to transfer your credit card debts to a zero-intro-rate credit card, since it would only wind up a high-interest rate again and the introductory rate won't go away. Most personal loan lenders offer lesser rates compared to credit card loans. You can get personal loans from banks, local credit unions, or online lenders.
To qualify for loan consolidation, your credit score must be up to par. Though this method saves the credit score temporarily, you'd still have to pay off the personal loan later. So it's a quick route, but not necessarily a smart one.
The Smart Way to Lower Your Credit Card Balance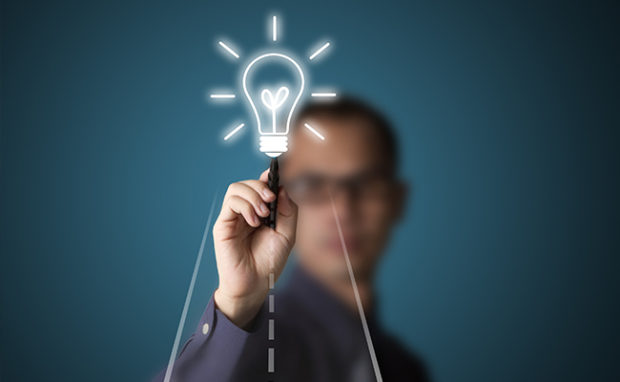 Transfer credit card balance to a Lower Interest Rate Credit Card
When paying back your debt, you'd encounter a known enemy, which is the interest rate. Your monthly payment is directly proportional to your interest rate: The higher your interest rate, the harder it is to pay back your debt, so we need to eliminate the interest rate first.
You can get rid of the interest rate by transferring your credit card balance to a credit card with a 0% interest rate. However, you need to qualify to waive the credit card balance transfer fee. The requirements for qualification depend on your lender policies.
After transferring your credit card balance to a lower interest rate credit card issuer, you need to pay your debts quickly before the promo time runs out. Most lenders offer at least six months of interest-free payments.
If you have multiple credit cards, you can transfer the one with the higher interest rates to a lower interest rate card while paying the minimum payment on other credit cards.
Check if you qualify in two simple steps
Step 1 – Select your debt amount below to see if you're eligible
Step 2 –Answer a few quick questions & join hundreds of thousands of Americans on the path to becoming debt-free

Start Paying off Your Debt Using the Debt Avalanche Method
Paying the minimum balance on your debt every month isn't a good idea. It increases the duration of payment and interest rate. To outsmart your lender, who wants you to pay outrageous interest rates, you must devote yourself to paying off the credit cards with the highest interest rate first. The debt avalanche method requires to pay off the high balance of the credit cards with the highest interest rates first while paying the minimum on the rest.
Check out our debt avalanche guide for formulas and a detail explanation of how the method works.
Stop Using Your Credit Card for Purchases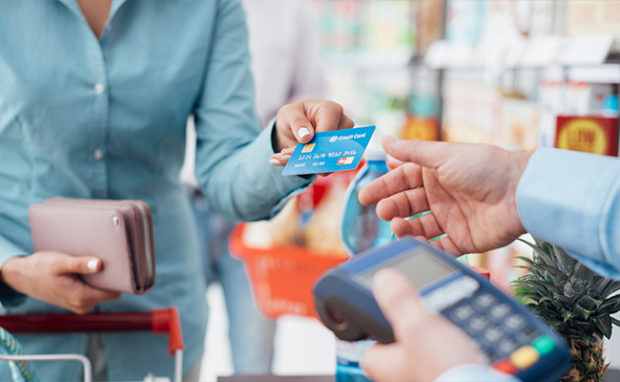 You can't eat your cake and have it. You gotta choose between paying off your credit card debt and incurring more debt.
After erasing your credit card billing, you can choose whether to go card-less or keep using the credit card. But make sure to monitor closely your credit report to ensure the information has been updated.
SUMMARY
Whether you choose to follow the smart path or the other way, the choice is yours. The only consequence of settling for debt consolidation is that it doesn't make you less a debtor and if you don't pay back the personal loan debt within the stipulated time, you could get yourself in more trouble. Anyways, Goodluck!