Best Deals of the Amazon Prime Early Access Sale
The eCommerce giant has numerous gifts for online shoppers this year. The Amazon Prime Early Access Sale shares many offers ahead of holiday shopping.
That is your chance to purchase gifts while prices are low. As a result, you can save money before the holidays. Alternatively, that could be your time to grab stuff for yourself.
This article will explain what the Prime Early Access Sale is. Then, it will discuss some of the best deals available during the event. Here are the ones we will cover:
20 must-have items from the Amazon Prime Early Access Sale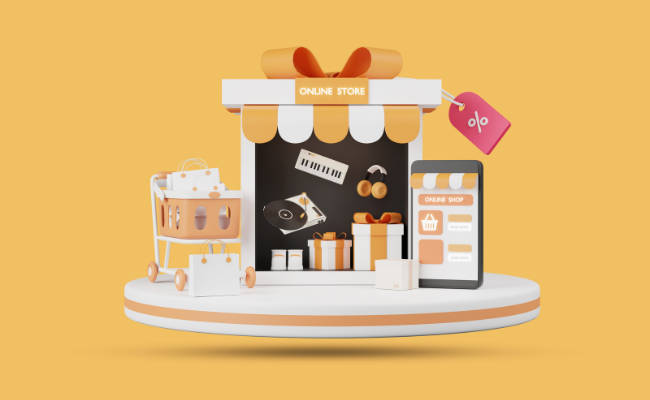 The Amazon Prime Early Access Sale is a great opportunity to snag some amazing deals on items that are sure to sell out quickly. Here are 20 must-have items from the sale that you won't want to miss.
Amazon Echo Studio with Echo Sub

Apple AirPods

AirPods Max

Nanit Pro Smart Baby Monitor & Wall Mount

Soxono Solar Charger Power Bank

Cambridge Soundworks OontZ Angle 3 Bluetooth Portable Speaker

Beats Solo3 Wireless On-Ear Headphones

Skullcandy Sesh Evo True Wireless In-Ear Earbuds

Samsung Galaxy Tab A7 Lite

WD_BLACK 5TB P10 Game Drive

MONOMI Electric Height Adjustable Standing Desk

Renpho Digital Bathroom Scale

Lanos Indoor Cycling Exercise Bike with LCD Monitor

Ninja AF101 Air Fryer

Le Creuset Enameled Cast Iron Signature Sauteuse Oven

Lodge 10.25 Inch Pre-Seasoned Skillet

Coffee Gator French Press Coffee Maker

Samsonite Freeform Hardside Suitcase

Shark DuoClean Powered Lift-Away Vacuum

DII Swedish Dishcloths
What is the Amazon Prime Early Access Sale?
Amazon Prime Day offers discounts on numerous items for two days. It has been an annual event for several years and always occurs in July.
In 2020, it had to move to October due to the pandemic. The next year, Prime Day returned in June. We had the latest one in July 2022, and Amazon wants to pay homage to the previous pre-holiday Prime Day.
Thus, the eCommerce giant announced the Amazon Prime Early Access Sale. It will occur on October 11 and 12, 2022, with great discounts before the holiday shopping season. Here are some of the available offers: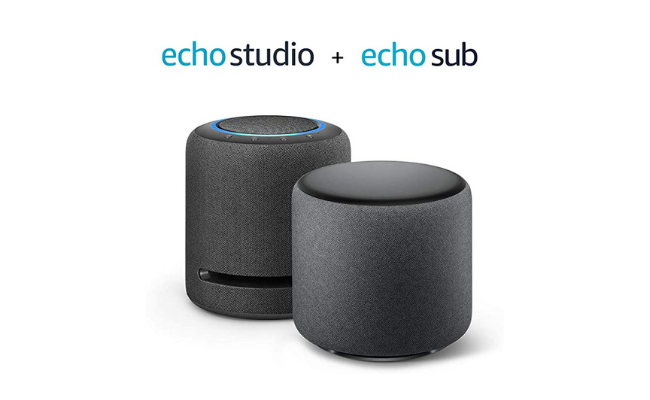 Price: $247.49 (25% off)
The Echo Studio offers top-notch sound quality to your room. Also, it automatically adjusts to the acoustics of the interior space to optimize the audio. The included Echo Sub further enhances the experience.
The Amazon Echo Studio lets you stream songs from your favorite apps like Spotify and Apple Music. More importantly, it has Alexa integration to enable voice commands.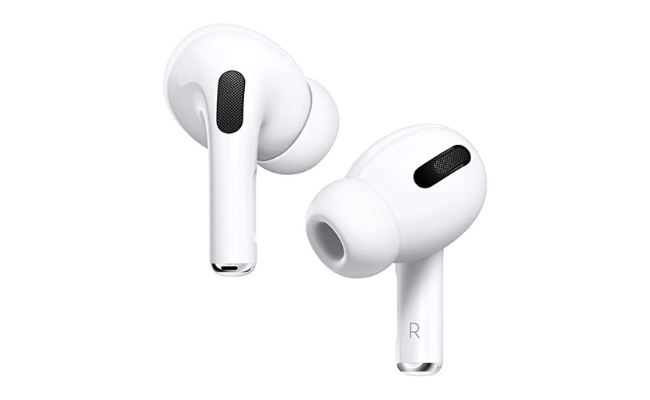 Price: $179.99 (28% off)
The Amazon Prime Early Access Sale is a major event. Consequently, people would expect well-known products like the Apple AirPods.
Its most notable feature is active noise canceling. Turn Transparency mode on to hear your surroundings, or switch it off to focus on your favorite tunes.
Price: $417.95 (23% off)
Are you worried about losing the tiny AirPods? You could still enjoy them as a pair of over-the-ear headphones with the AirPods Max.
It provides 20 hours of listening time on a single charge and has the features of the AirPods, such as noise canceling. The AirPods Max also comes in five stylish colors.
Price: $199.99 (33% off)
Baby monitors have become safer and cheaper over the years. The Nanit Pro Smart Baby Monitor is a wall-mounted camera, so you do not have to worry about your child reaching it.
It can record up to two days of sleep activity and lets you see and hear your baby in real-time. Moreover, this baby monitor has breathing sensors in the bundled Breathing Wear wrap.
Price: $35.99 (22% off)
Some electronic devices like phones are crucial in emergencies. The Soxono Solar Charger Power Bank is one of the most important because a power outlet is not always available.
It can recharge an iPhone seven times before needing to recharge. More importantly, you can leave it under the sun to restore energy.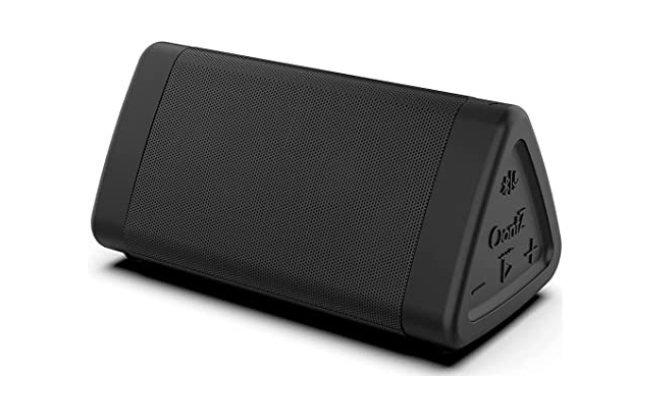 Price: $18.99 (47% off)
Bringing your expensive Amazon Echo Studio outdoors might not be a good idea. Instead, you may want a portable speaker like the OontZ Angle 3. It can connect to your devices, even if they are 100 feet away. Moreover, it is water-resistant enough for the beach or the pool.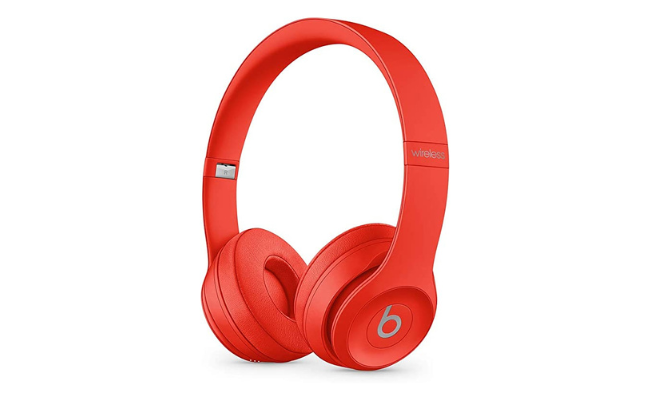 Price: $129.99 (35% off)
The Amazon Prime Early Access Sale offers numerous affordable goodies, such as the Solo3 Wireless Headphones. You could use it as an alternative to the Apple AirPods Max.
It has 40 hours of battery life and a built-in mic for your online working, gaming, and streaming needs. Also, it recharges quickly, offering three hours of runtime after five minutes of charging.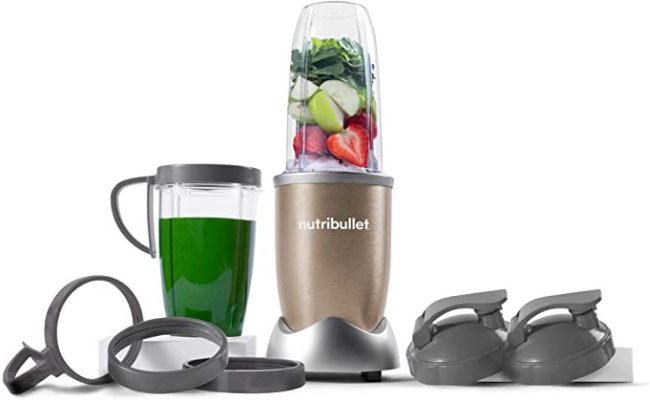 Price: $29.99 (40% off)
You do not need to spend hundreds of dollars on quality audio equipment. The SkullCandy Sesh Evo can play your tunes in high quality for as low as $30.
It offers five hours of battery life and an IP55 rating for water, dust, and sweat resistance. You get all these fantastic features for less than a hundred dollars!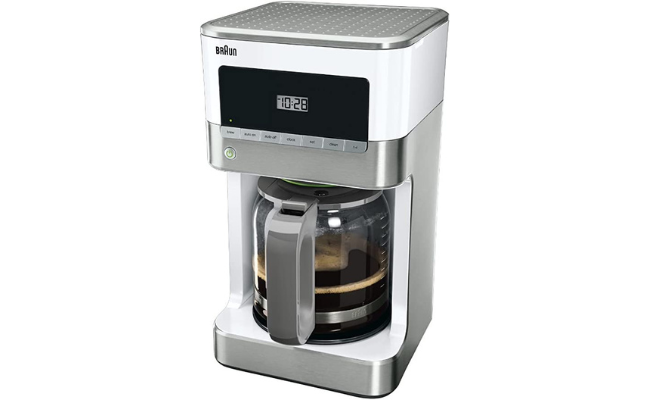 Price: $119.99 (25% off)
Tablets are becoming an essential part of daily life, especially for students. An iPad can be expensive, though. Fortunately, the Samsung A7 Galaxy Tab might be a more practical option.
It is a Wi-Fi-enabled device with 32GB of memory. That is enough for your kid's online learning materials. Alternatively, your child may use it to play Netflix Games.
Price: $119.99 (21% off)
If your child is an avid gamer, they may request a new gaming laptop. Instead, you may give your kid a Game Drive so that he or she may store more games.
It offers 5TB of external memory for gaming PCs, Xbox Series X, Xbox Series S, and the PlayStation 5. Also, the extra storage may boost his or her computer's performance.
Price: $187.69 (28% off)
Your desk is as important as your computer. Fortunately, the Amazon Prime Early Access Sale offers other products besides gadgets, such as the MONOMI Standing Desk.
It can hold up to 178 lbs and has holes for convenient cable management. Also, the MONOMI Desk has wheels so that you can easily move and fix it into place.
Price: $16.13 (47% off)
We should maintain our physical health, especially after the pandemic. Fortunately, the Renpho Digital Bathroom Scale can help you monitor your weight.
It has four high-precision sensors and buttons for imperial and metric measurement options. Also, this bathroom scale has a maximum capacity of 400 lbs.
Price: $279.99 (30% off)
Going to the gym costs a lot of time, effort, and money. Fortunately, the Lanos Exercise Bike lets you save on those while maintaining fitness.
Its LCD screen lets you monitor your speed, distance, and calories. Moreover, it has a tablet holder so that you can follow an online workout. It could go well with your new Samsung A7!
Price: $99.95 (23% off)
The air fryer became a popular and healthy alternative to conventional kitchen appliances. Unlike ovens and pans, it does not require cooking oil.
Fortunately, the Amazon Prime Early Access Sale offers the Ninja AF101 for less than $100. It has over 30,000 five-star reviews, so you can count on the Ninja when cooking healthy and tasty meals.
Price: $239.95 (20% off)
You may not want to use your air fryer for every meal. Fortunately, you could purchase the Le Creuset Sauteuse Oven for one-pot dishes.
It can hold 3.5 quartz of your preferred soups and casseroles. As a result, it is perfect for testing recipes with ingredients you have never tried before, such as dried apricots.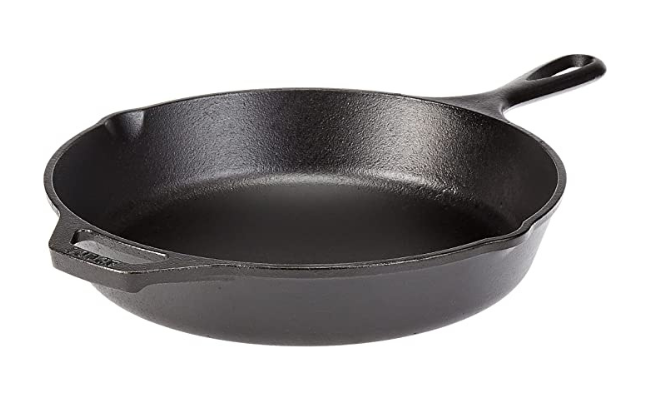 Price: $20.99 (30% off)
A quality cast iron skillet can last several years as a trusty cooking tool. The Lodge Pre-Seasoned Skillet is one such item from the Amazon Prime Early Access Sale.
As the name suggests, it is pre-seasoned with vegetable oil, letting you cook as soon as possible. Also, the lightweight cast iron material makes it easy to clean.
You can save money on your morning brew by using a french press instead of a coffee maker. You could let the crushed beans steep in hot water before draining the liquid into your cup.
Make sure you are doing it right with the Coffee Gator. It keeps your coffee warm an hour longer than glass models. Moreover, its stainless steel casing makes it great for outdoor activities.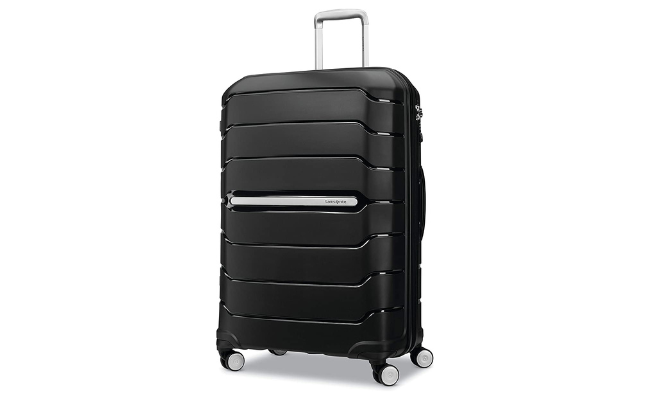 Price: $192.97 (29% off)
Do you want to travel overseas after two years of the pandemic? Make sure you travel in style and convenience with the Samsonite Freeform Suitcase.
It has a 28-inch spinner that can fit all your travel needs and a side-mounted TSA lock to secure them. Moreover, it comes with Samsonite's 10-year limited warranty.
Price: $349.99 (22% off)
You need a clean and tidy room if you prefer a staycation. In that case, you may want to grab the Shark APEX Vacuum Cleaner.
Unlike other cleaners, it does not make an obscene amount of noise. Also, it has various attachments that allow above-floor cleaning.
Price: $12.99 (28% off)
Let us end this list of deals from the Amazon Prime Early Access Sale with a non-digital cleaning product. These DII Swedish Dishcloths are great for cleaning your home interior.
Use it to wipe stains from your bathroom counters, kitchen tables, shower doors, and more. Afterward, you can disinfect the dishcloths via a washing machine or dishwasher.
Conclusion
The Amazon Prime Early Access Sale will warm you up for the chilly holiday shopping season. Note that these products are in high demand due to the discounts.
Consequently, you might notice that Amazon ran out of stock for these items. That is why you should grab them as soon as possible!
You can learn more about Amazon's current offers via its website. Also, you may check out Inquirer USA for the latest trends and updates.
As an Amazon Associate INQUIRER.net will earn from qualifying purchases.