Guide to Gen Z Aesthetics
Gen Z fashion is making waves with its distinct sense of style in the ever-evolving fashion world. This influential generation, born between the mid-1990s and early 2010s, has redefined fashion trends and challenged the industry's norms.
Generation Z fashion is all about embracing individuality, self-expression, and sustainability. With shorter trend cycles and a desire to stand out, Gen Z has brought back various fashion styles from the past and infused them with their unique twist.
In this article, we will explore four must-have items that embody Gen Z's fashion sensibilities, allowing you to confidently express your style in 2023. From backless tops to rosette dresses, pillow slippers, and denim maxi skirts, these trendy clothing pieces will make a statement.
The Rise of Gen Z Fashion: A Brief Overview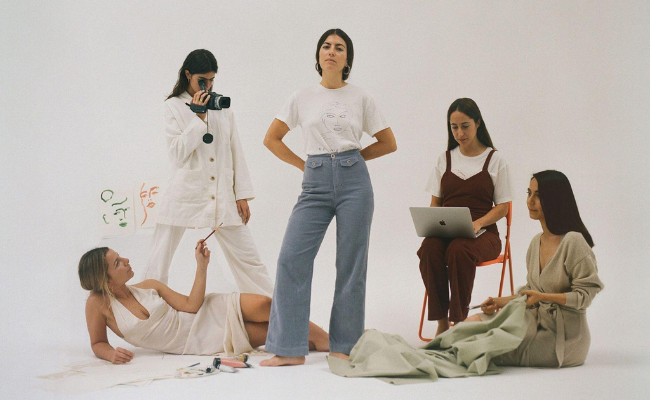 Gen Z's fashion choices are driven by key elements such as sustainability, diversity, non-conformity, and individuality. This generation values eco-friendly fashion and is conscious of the impact of their clothing choices on the environment.
They seek out brands that prioritize sustainable practices and offer ethically sourced garments. Gen Z's commitment to diversity extends beyond just clothing; it includes embracing different body types, ethnicities, and gender expressions.
To keep up with the latest trends in fashion and connect with like-minded individuals, Gen Z turns to platforms like TikTok and Depop. Moreover, these social media platforms have become a breeding ground for emerging trends and the discovery of unique clothing pieces.
Online influencers play a significant role in shaping Gen Z's fashion choices, with their styles and recommendations garnering immense popularity and influencing purchasing decisions.
Backless Top: Embrace the Freedom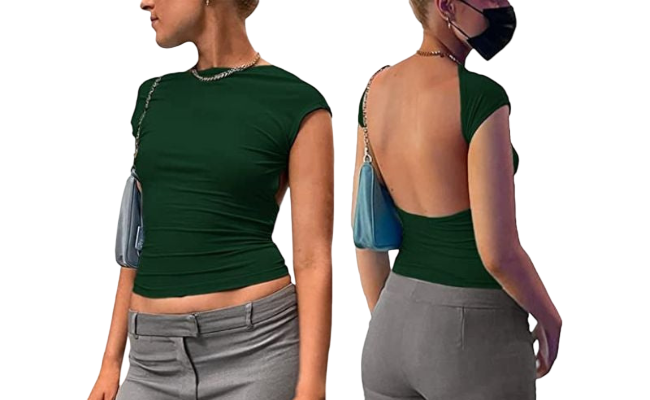 One of the must-have items for fashion among Gen Z is the backless top. ForeFair Women Sexy Backless Top is made from a garment that exudes confidence and celebrates body positivity. Its comfortable fit and multi-way wear options make it perfect for daily wear, parties, and even beach outings.
Backless tops allow individuals to showcase their unique style while embracing the freedom to be comfortable in their own skin.
Whether paired with high-waisted jeans or a flowing skirt, the backless top adds a touch of allure to any outfit. Elevate your style and impress your friends with this trendy piece, or surprise your loved ones with a fashionable gift they'll adore.
Styling Tips
Pair a black backless top with distressed denim shorts and chunky sneakers for a casual daytime look.
Dress up a backless top for a night out by combining it with a high-waisted leather skirt and also statement accessories.
Opt for backless tops made from eco-friendly materials or choose brands prioritizing ethical sourcing and production.
Rosette Dress: Vintage Comeback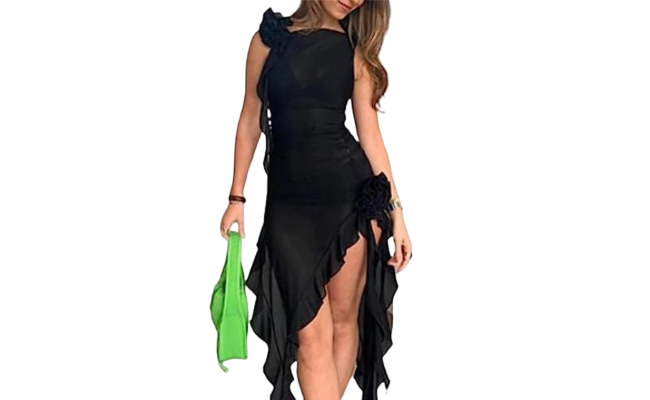 Vintage fashion has experienced a resurgence among Gen Z, and the Juakoso Vintage Maxi Dress is a rosette dress at the forefront of this trend. This feminine and nostalgic garment captivates the hearts of fashion enthusiasts who appreciate the charm of bygone eras.
The rosette dress, with its delicate ruffles and timeless silhouette, uniquely incorporates vintage elements into modern wardrobes. Unleash your inner goddess with our must-have sheer chiffon tassel party dress.
Whether attending a wedding, party, or a romantic date night, this dress will make you stand out with its unique 3D flowers, off-shoulder style, and halter neck irregular ruffle hem.
Get ready to turn heads and embrace the y2k aesthetic in this stunning piece perfect for all seasons. Crafted with soft and silky polyester, this dress features adorable ruffles, a sexy backless design, and cute floral tassels ruffle split.
Styling Tips
Create a romantic look by pairing a rosette dress with a wide-brimmed straw hat and retro sunglasses.
Add a contemporary twist to the vintage aesthetic by combining a rosette dress with chunky boots and a leather jacket.
Seek brands specializing in vintage or retro-inspired dresses to find your perfect rosette dress.
Pillow Slippers: Comfort Meets Style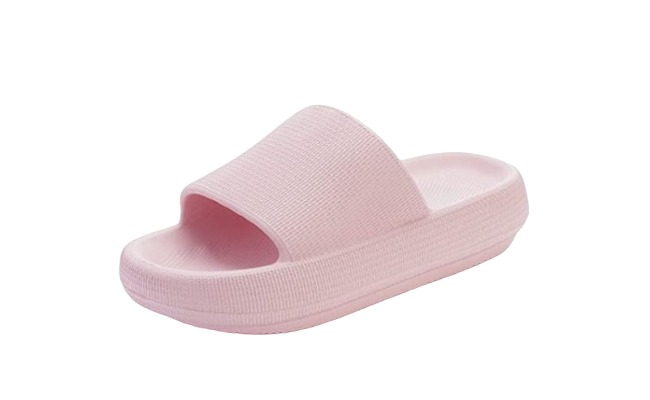 This comfortable footwear, the Bronax Pillow Slipper, has gained significant popularity among Gen Z, and pillow slippers are leading the charge in the "comfort fashion" movement.
Featuring a lightweight and compression-resistant rebound sole, it offers unmatched stability and shock absorption.
These cozy slippers provide the perfect blend of comfort and style, making them a must-have item for those seeking fashionable yet practical footwear. Pillow slippers are available in various colors and designs, allowing you to express your unique personality while keeping your feet snug.
These shoes are crafted with EVA material, are known for their foot pain relief properties, and provide exceptional comfort. The broad single strap ensures a perfect, snug fit. Take care of your shoes by avoiding prolonged exposure to high temperatures, as the EVA material may shrink and deform. Elevate your footwear game with this essential pair that prioritizes your comfort and well-being.
Styling Tips
Embrace a laid-back look by pairing pillow slippers with oversized graphic tees and baggy pants.
Elevate your loungewear with a matching cozy sweater, sweatpants, and stylish pillow slippers.
Look for sustainable brands that prioritize ethical manufacturing processes when purchasing pillow slippers.
Denim Maxi Skirt: A Versatile Staple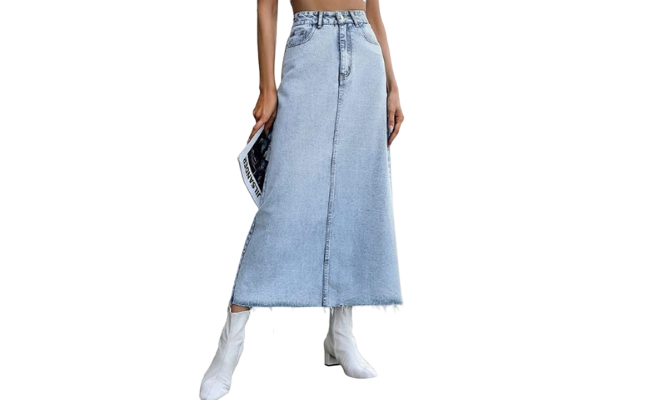 The denim maxi skirt has become a versatile staple in Generation Z fashion, transcending gender boundaries and embodying inclusivity. This garment allows individuals to experiment with different styles while embracing the gender-neutral fashion movement.
The Viatabuna Denim Maxi Skirt is great for styling. Whether dressed up or down, this denim maxi skirt offers endless possibilities for creating trendy and fashion-forward outfits. Step out in style with our versatile denim maxi skirt.
Crafted with a premium blend of cotton and polyester, this skirt offers a soft and breathable feel that is perfect for all seasons. Its high-waisted design, drawstrings on both sides and convenient pockets combine fashion and functionality.
Whether you're going for a casual day out or a stylish evening look, this denim skirt is a must-have addition to your wardrobe. Perfect for various occasions, it's time to elevate your style with this chic and comfortable piece.
Styling Tips
Achieve a casual-chic look by pairing a denim maxi skirt with a cropped top and sneakers.
Dress up a denim maxi skirt with a blouse and heels for a more polished ensemble.
When choosing a denim maxi skirt, opt for sustainable denim brands that prioritize eco-friendly production processes.
Baguette Bags: The It Bag of the Season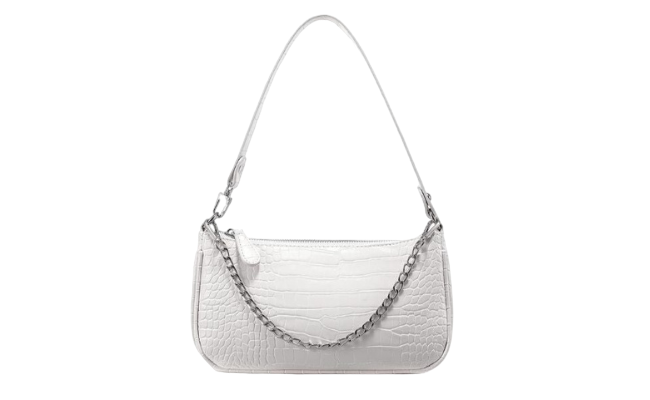 Baguette bags have made a triumphant return as one of the must-have accessories for Generation Z fashion enthusiasts. This iconic bag style, characterized by its compact and rectangular shape, adds a touch of elegance and sophistication to any outfit.
Baguette bags are known for their versatility, making them perfect for casual and formal occasions. This one from Loiral Small Bag comes in various materials, colors, and embellishments, allowing you to find the perfect baguette bag that suits your personal style.
Styling Tips
Pair a baguette bag with a flowy floral dress for a chic and feminine look.
Add a trendy touch to your street style by combining a baguette bag with high-waisted jeans, a graphic tee, and chunky sneakers.
Experiment with different colors and textures to create unique and eye-catching combinations.
Mini Skirts: Embrace the Playful Vibe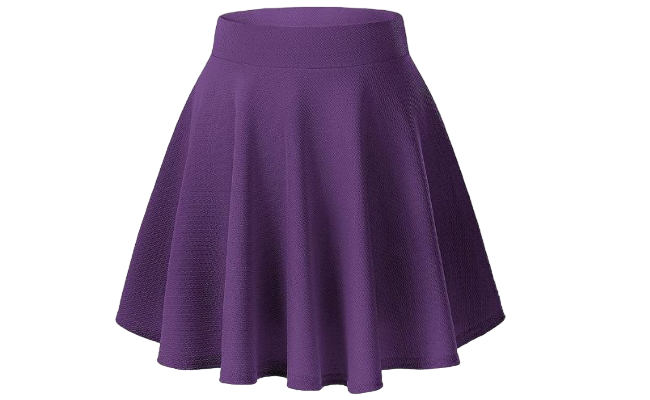 Mini skirts have long been a staple in fashion, and they continue to be a popular choice among Gen Z fashionistas. With their shorter length, these skirts from Urban CoCo exude a playful and youthful vibe.
It will allow you to showcase your legs and express your personal style. These skirts, also come in various fabrics, patterns, and silhouettes, giving you endless options to create fun and trendy outfits.
Styling Tips
Create a balanced look by pairing a mini skirt with a tucked-in blouse and heels.
Channel a casual and edgy style by combining a mini skirt with a band tee and ankle boots.
Experiment with layering by wearing tights or leggings underneath your mini skirt to add warmth and extra style.
Baggy Jeans: Embracing Comfort and Style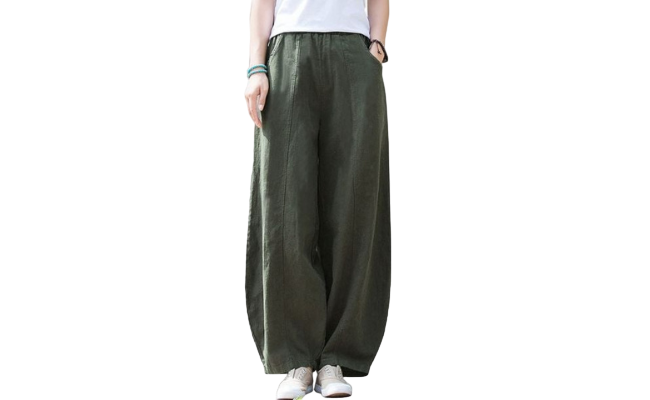 These pair of jeans have made a strong comeback in the fashion scene, capturing the attention of Gen Z trendsetters. These loose-fitting jeans from IXIMO offer a relaxed and comfortable alternative to traditional skinny jeans.
It allows unrestricted movement and a laid-back aesthetic. Furthermore, baggy or oversized jeans come in various styles, including low-rise jeans, straight leg jeans, and even distressed options, providing versatility and options for every fashion preference.
You may also like: Millennial vs. Gen Z Fashion
Styling Tips
Achieve a casual and effortlessly cool look by pairing oversized jeans with a cropped hoodie and chunky sneakers.
Add a touch of femininity by contrasting the relaxed fit of oversized jeans with a fitted blouse and heels.
Combine low-rise oversized jeans with a graphic tee and a pair of platform sneakers for a retro-inspired outfit.
Incorporating these items into your wardrobe offer more options for you. But most importantly, you can express your unique style further and stay on trend in 2023. Whether you get a stylish baguette bag, a flirty mini skirt, or a relaxed pair of baggy jeans, embrace the versatility and individuality that Generation Z fashion trends embody.
Remember to experiment, mix, match, and let your style shine through. Fashion is a form of self-expression, and these must-have items are also the perfect canvas to showcase your creativity and fashion-forward mindset.
Final Thoughts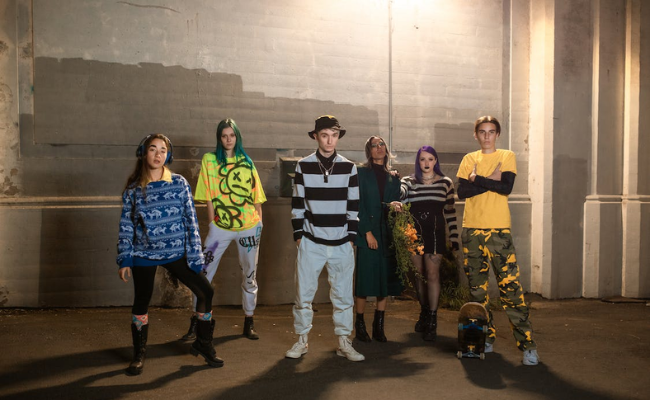 The trends in Generation Z fashion reflect the generation's desire for individuality, diversity, and sustainability. They are also a powerful force in the ever-evolving fashion industry.
These must-have items embody Gen Z style in 2023. But remember, fashion is no longer just about following trends but rather about making a statement and expressing one's unique personality.
Each item carries its significance in the Generation Z fashion landscape, from backless tops to rosette dresses, pillow slippers, denim maxi or mini skirts, baguette bags, and baggy jeans.
These pieces allow individuals to showcase their style and experiment with different looks, whether embracing body positivity, channeling vintage vibes, prioritizing comfort, or playing with versatile staples.
Frequently Asked Questions (FAQs)
Are pillow slippers suitable for outdoor wear?
Pillow slippers are designed for indoor wear and provide maximum comfort in relaxed settings. However, some brands offer outdoor-friendly versions of pillow slippers with durable soles, allowing you to enjoy the comfort of these slippers even when venturing outside.
How to style a backless top in 2023?
Styling a backless top in 2023 allows you to showcase its unique design while maintaining a fashionable and modest look. Pair the backless top with high-waisted jeans or trousers. In addition, this combination creates a balance by adding a modest element to the outfit while highlighting the top's distinctive backless feature.
Consider layering. Wear a thin mesh or lace top underneath your backless top to achieve a trendy and layered look. This adds texture and interest to your ensemble while maintaining the focus on the backless design.
Accessorize strategically. Minimalistic and layered jewelry, such as lariat necklaces or stackable bracelets, can complement your backless top outfit and also add a finishing touch to your overall look.
How to style pillow slippers for a trendy look?
Pillow slippers have gained popularity as a comfortable and stylish footwear choice. Pair your pillow slippers with relaxed, oversized trousers and a simple tee for a fashionable outfit.
This combination offers a casual and effortless vibe without compromising style. For a bolder approach, consider combining pillow slippers with socks and a vibrant, bold outfit. Embrace the "clashing fashion" trend that Gen Z is known for, creating a unique and eye-catching ensemble.
During cooler weather, style your pillow slippers with a cozy loungewear set. This ensures warmth and style, making them a perfect choice for relaxed indoor or outdoor activities.
Why are denim maxi skirts a must-have in Gen Z fashion?
Denim maxi skirts have become a staple in Generation Z fashion for several reasons. They offer a unique blend of classic and trendy elements. The timeless denim fabric is combined with a contemporary silhouette, creating a standout piece in any wardrobe.
These versatile skirts can be dressed up or down, depending on the occasion. You can also pair them with crop tops for a casual look or oversized sweatshirts for a more relaxed vibe.
Denim maxi skirts embody the shift towards more gender-neutral fashion in Gen Z style. Moreover, they break away from traditional denim forms like jeans and jackets, providing everyone with an inclusive and diverse fashion choice.
How is the "comfort fashion" trend represented in Gen Z fashion?
The "comfort fashion" trend has gained significant traction in Gen Z fashion, prioritizing comfort and style. Gen Z's affinity for loungewear sets, cozy sweatshirts, and oversized clothing demonstrates a shift towards prioritizing comfort without sacrificing style.
These simple pieces have become fashion staples for various occasions. Pillow slippers, known for comfort, have evolved into a fashion statement. They represent Gen Z's embrace of incorporating traditional indoor or casual wear into everyday public outfits, blurring the boundaries between comfort and style.
The rise of athleisure exemplifies Gen Z's commitment to comfort in fashion. Athleisure merges athletic wear with everyday clothing, allowing individuals to embrace a sporty and comfortable aesthetic while still looking trendy and fashionable.
Embracing the "comfort fashion" trend made Gen Z redefine the boundaries of traditional fashion, proving that comfort and style can coexist harmoniously.
As an Amazon Associate INQUIRER.net will earn from qualifying purchases.