How to Readjust Your Return to Office after COVID-19
Are you having some "Back to Office" jitters? Well, almost everyone is. It is really difficult to think about how to adjust to the return to office after COVID.
The COVID-19 pandemic made a dramatic change in our work situations. Most companies have closed, more people have lost their jobs, and businesses allow their employees to work from home. We became accustomed to working from home.
During a video call or meeting, wearing formal corporate tops and pajamas has become our wardrobe staple. A conference room is not needed anymore because we can do it in the comfort of our own space. We have mastered productivity applications or software for online meetings.
Many companies plan for their employees to come back to the office after COVID-19, businesses are already commanding their workers to do it. Going back to the workplace is very stressful, especially for working people who want to stay in their homes forever.
Many tech companies have chosen to continue working from home or have a hybrid work model even when many firms bring employees back to the workplace because the COVID-19 restrictions in big cities were relaxed.
If you are a person whose employers asked you to return to the office and you feel worried about it, below are some tips on having a smoother transition when you come back after COVID. Also, if you are still undecided on whether you would choose to work fully remote or come back to the office? We will help you decide.
Why is returning to the office stressful?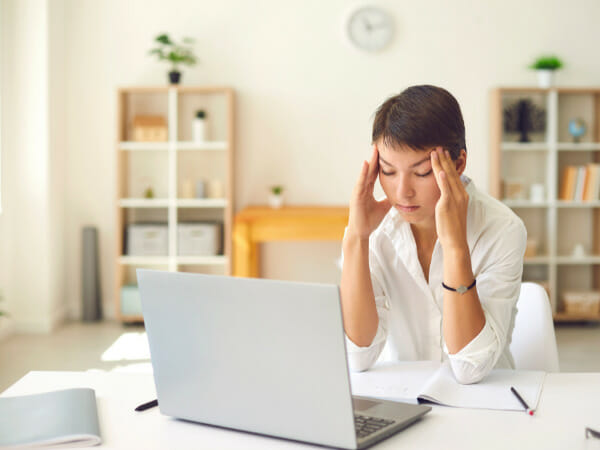 Change is always inevitable and constant.
However, workers are frequently resistant to change and afraid of dealing with it. A survey of 1,000 part-timers and full-time workers by Envoy showed that 66% of employees worry about their return to the office after  COVID-19.
The Conference Board conducted another study. It has been concluded that 42 percent of the participants were anxious about being in a physical workplace because they are scared of contracting COVID-19, especially now that we have new variants.
Last year, only 24 percent of the surveyed workers had that concern, which is a massive increase from the previous survey. Many were stressed about getting back to the office and exposing themselves to the new world.
Here are some of the reasons that the vast majority have why they are anxious about the return to office after COVID, as stated in the surveys:
Employees fear compromising their health and safety.
Workers feel anxious that their companies will not be able to provide the proper health care or protect their health.
They are afraid of rising COVID cases or being exposed to COVID-19 since some companies do not require vaccines.
They want their companies to require COVID-19 vaccines for all employees before they can come back.
It is a burden to commute on public transportation since there are a lot of health protocols.
Going back to the office may impact a person's work-life balance.
It is draining to spend 8 to 9 hours in a close area with their colleagues.
If you have one of these reasons, always remember that you are not alone. Your feelings matter and what you are feeling right now is valid.
Many of your colleagues also feel the same way. It is vital to identify your stressor to find the solution to it and adapt to this change, especially if you have no choice but to return to the office.
Should I return for in-person work?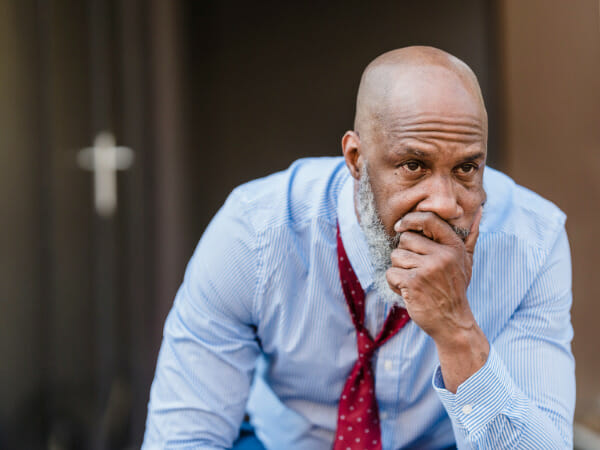 Returning to the office has its difficulties, but it also has some perks.
According to a study accomplished by the Pew Research Center, six in ten employees say that they prefer to work at their offices because it boosts their productivity.
One of the primary reasons for this is that they do not have the workspace at home or enough resources to do their job effectively.
Your workplace may be more beneficial than you may think. Here are the benefits that working in offices provides:
Increased productivity
Working in the office makes you more productive because all the resources are available and within your reach. You will not encounter technical issues such as disconnections, frozen videos, and unmuted microphones during meetings because it is now done physically and not through an online platform.
The Journal of Neuroscience also published a study that familiar environmental cues can trigger your mind to eliminate distractions. It helps you focus and prioritize work. There are distractions at home which affect our productivity. A workplace tells you to do the job, and it creates an environment saying that it's time to work.
Setting boundaries between home and work-life
Are you one of the employees who have experienced being called even after office hours because you work remotely?
If you are working in an office, it will set the boundary that calling you at home after work hours is not okay. It will give you a work-life balance because you can say no to work when you are at home and only accept projects when you are at your office.
Improved well-being
Many people, especially extroverts, struggled with their mental health during COVID-19 restrictions. Many employees have felt more isolated and anxious due to lockdowns.
Going back to an office setting may help you lessen your loneliness because, at long last, you will be able to socialize and talk to your colleagues. Collaboration also adds productivity and a sense of accomplishment because when your team works efficiently, you can finish tasks earlier.
It is easier to share an idea physically than remotely. A chief people officer may be able to create activities inside the office to better the employees' mental health and physical well-being of the employees.
More conducive work area
The office is designed primarily for work. Your surroundings tell you that you need to carry out your job responsibilities. Having a good environment and a more conducive work area will help you accomplish more jobs because you are comfortable.
All the resources needed are within your reach, and you will not worry about gadgets and stuff because it is all there.
Avoid trust issues of employers
Remote work sometimes causes distrust from business leaders. Since they cannot see their employees, they always wonder if they are working or just reclining on their couch.
It will also help remove this trust issue because even if being in the office will not prove productivity, it is proof that you are doing your tasks since you appeared there. It may also lessen the work demand compared to the work expectations for work-from-home employees.
How do I readjust when returning to the office after COVID-19?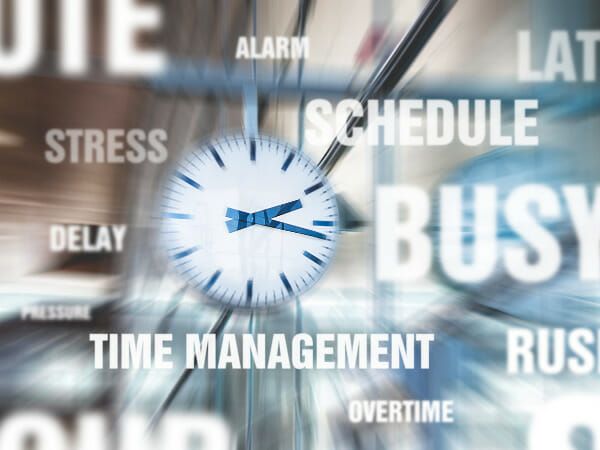 Unexpected changes such as transitioning from working remotely to going back to an office setting are tough because of the common nature of many employees, which is that they are resistant to change.
However, there's always a brighter side to everything. Some of the benefits are meeting your beloved colleagues, getting free meals, and having a good work area conducive to your job-related tasks.
If you are asked by your head or your business leaders to come back to the office after COVID, here are some tips to reduce your anxiety if you are in this position:
1. Focus on what is within your control
Take the driver's seat and acknowledge that there is change. Stick to what you can control, such as your perception. Have a positive outlook that this is for the better. It will help you ease your anxieties.
Looking at the brighter side of going back to the workplace and looking for the things within your control, and dwelling on its benefits will help you lessen the stress of adjusting.
You may also check why you are afraid of returning to an office setting and working on that particular stressor.
2. Give yourself time to process the emotions
It is like your first day in school. Expect that it will be uncomfortable and stressful. It would be best to reintroduce yourself to the new daily routines like commuting and the fear of exposing yourself to COVID-19.
This feeling will not quickly change. It is expected that we are not as flexible as a rubber band that we can bounce back to the pre-pandemic way of working.
However, it would be better if you took the time to accept that this is the new normal. Allow yourself to absorb the changes fully.
3. Plan ahead of your return to office date
Try to go back to the office before the employees return. It is like placing your toe in the swimming pool and checking its temperature before jumping right in. In that way, you will be able to adjust better.
Looking around and checking how you will successfully manage your new routine will help you remove your worries.
A lot has changed, and we are in a new normal; it is better to learn how to navigate or commute to your office. You may also check where you can eat during breaks because many restaurants have already closed.
Create a new framework for this new normal routine. Here are the things you can put on your list:
Draft a home to work location schedule which includes your commute on a public transportation time
Place your bedtime on the schedule and make sure you have better sleep
Prepare your work wardrobe staples
Clean your workplace
Add some plants or any display that will inspire you
4. Have a Support System
Talk to your colleagues and fellow workers about your feelings because they may feel the same way too. Have a weekly check-in with your teams, workers, and yourself. They may have an idea that can solve your hesitations, worries, and fears. Ask them how they get to work healthy and happy.
Having someone who empathizes with you will give you a sense of relief and make you feel that you are not alone in this journey. Making plans and talking to them to get coffee during breaks, meeting them at their desks, or engaging with catch-ups will help you adjust.
These will ensure that it will uplift you, and you can foster positive emotions to reduce the possibility of burnout.
Communicating with your friends at work rather than those you do not know well will lessen the anxiety. Being supported is one of the best ways to readjust yourself in this transition successfully.
5. Try to get back into the groove of your old routine
Expect changes, but your old routine may still work with it. In the first weeks of reverting to your organization's workplace, try to practice these past routines and see if you can readjust some few things to adapt to the new normal.
There should be gradual adjustments to your schedule and routines to adjust better and with less stress.
6. Practice self-care
You are only human, and the stress you are feeling is very normal. The business will not prosper if you or its employees are sick or not physically or mentally well.
To contribute to your organization, you should help yourself first. Remember to take care of your physical and mental well-being. Always have hope for a promising future and think of its benefits, so you will not be sad if you need to return.
7. Get professional help if you are having difficulty readjusting
The reality is that we cannot avoid a business ordering its employees to go back to the office. Managers may haggle with the higher-ups for a hybrid setup, but this will still be under negotiations.
It is better to figure out what you can do now while the negotiations are still ongoing. But, if the solutions do not work for you and you still experience anxieties or depression, seek for an expert's advice to take care of your mental health.
A skilled therapist or mental health professional will help you manage your anxieties and give you a solution to your problem.
Is it better to stay with remote work?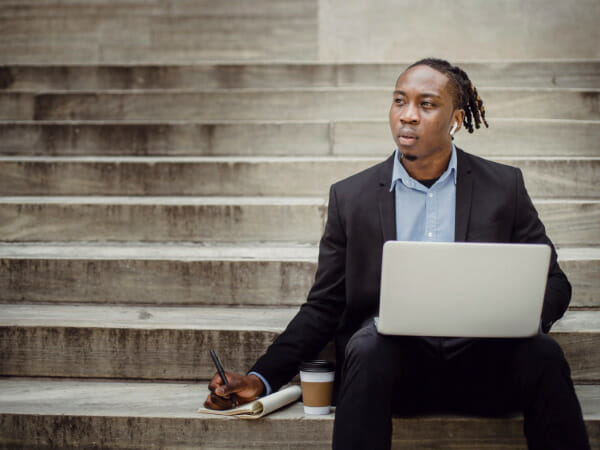 Remote work gives you more flexibility than going back to the office. A person may be given a choice of working from home or going to their offices. It is tough to decide. There are also helpful articles about how to advance your remote career if you're thinking of pursuing a work-from-home job rather than coming back to the office after COVID.
If you are one of the employees who is still thinking about staying in your company or looking for other jobs that offer a work-from-home setup, we listed some of the benefits of working from home below.
Less COVID-19 and illnesses exposure
Working remotely provides a work-life balance
It lowers your expenses
Lesser stress due to commute
A home office room you can customize
Increased performance due to fewer interruptions and noise
You can eat healthier at home
Wearing comfortable clothes
More time for physical activities
Improves work flexibility
Conclusion
Keep in mind that you are more than your job. Whether you choose to have a hybrid work, a four-day workweek, stay remote, or go back to your workplace, make sure that you prioritize yourself and your well-being.
Employees experiencing anxieties and stress are normal, but you should look for ways to minimize them. In that way, you will be able to work successfully and be more productive. Remember that the future of your career is in your hands, but you should not risk your mental health to advance.