How businesses can benefit from the Metaverse
Is your company ready for the Metaverse? No matter what, companies worldwide are pitching in to make this concept real. As a result, businesses will compete against each other in a new field, and your brand must adapt to get a fighting chance. Fortunately, it's not too late, as you can still position yourself to benefit.
You will have to bend all your past assumptions and adopt new methods and tools. For example, you will have to be comfortable providing a digital service even if your offerings are not related to tech. Also, you must be prepared to apply new technologies in your company. If these seem too much, read further so I can guide you through these adjustments!
I will explain what the Metaverse is and how this concept started. Then, I will cover the many things it is doing for businesses. More importantly, I will talk about preparing for this new way of doing business. Later, you'll see that the Metaverse is a major global change, so you will need an open mind to adapt.
What is the Metaverse?
Have you ever seen the recent flick named "The Matrix: Resurrection" or the earlier film "Ready Player One?" If you have, then you probably remember their basic premise.
In both films, the characters could enter the virtual world as a real place. This is what this new tech world is all about! In other words, it connects the real world with virtual reality.
This idea didn't just come from movies, though. Just like our favorite motion pictures, the term "Metaverse" started from a book, Neal Stephenson's 1992 science fiction novel "Snow Crash."
If this still seems like an out-of-this-world idea, you're not alone. Thankfully, Matthew Ball wrote online articles to explain what this idea would look like if it became true:
Always online – The Metaverse is like a real place, so it doesn't "shut down," nor can you "turn it off." Instead, it just keeps on running forever.
Shared experience – Like a real location, we can experience things found inside. At the time of writing, the

cryptocurrency trend

is still ongoing.
Perform activities – Of course, you can do stuff by yourself while inside the Metaverse.
Virtual economy – You'll be able to buy and sell stuff in there. For example, Decentraland allows users to own digital land where others have to pay to do stuff like playing games or attending concerts.
Mixed reality – The Metaverse will host events that involve both the virtual and real worlds. Take the hit video game Pokémon Go, for example. Its augmented reality tech lets you search for digital pets in your neighborhood via smartphone.
Shared online space – All the apps and games will work well with each other in the Metaverse. As an example, let's take

Ubisoft Quartz

, the game company's attempt at offering NFT in-game items. Ubisoft claims that players could sell the items or "Digits" at third-party marketplaces.
User-generated content – You will be able to create content in that space. Decentraland serves as a great example yet again, as it lets users create NFTs for the platform.
What can the Metaverse do for my business?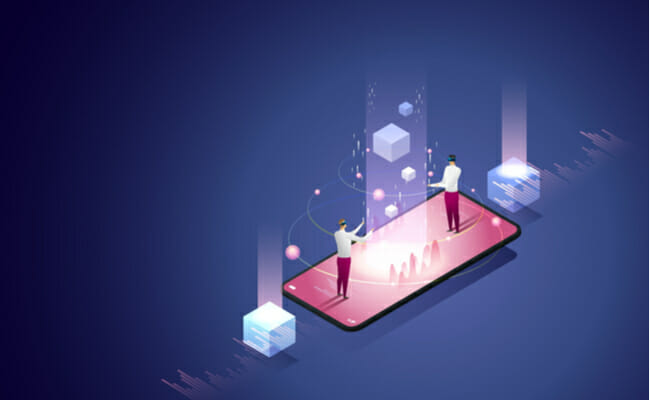 Perhaps you're uncomfortable with a world that enters virtual spaces as if they're sci-fi flicks. If you keep an open mind, though, you'll see that it can provide unique benefits such as:
Working in unusual settings – The Metaverse will allow you to work anywhere you want. For example, you may switch your space into a beach setting if you don't like the cubicle anymore. This could improve working conditions for those with remote jobs.
Reduce expenses – Earning more money from work sometimes requires spending more. For example, you might have to work longer hours, which means you might have to pay for extra meals or commutes. This tech world could make this a thing of the past.
Creativity – Some companies dislike remote work because they believe it prevents employee teamwork. However, this platform will allow workers to meet and collaborate.
Better remote work – People often think remote work means working from home only. Yet, this tech world could open new career opportunities previously unavailable. For example, you could be a manager for a company that's too far from your home if you can meet co-workers on this platform.
Changes in various industries – Let's look at real estate agents as an example. Instead of showing catalogs to clients, they may take clients on a virtual tour. Using a VR headset like the Oculus Quest, the client may go around a building without driving.
Read More: How The Metaverse Will Change The Workplace
How can I prepare my brand for the Metaverse?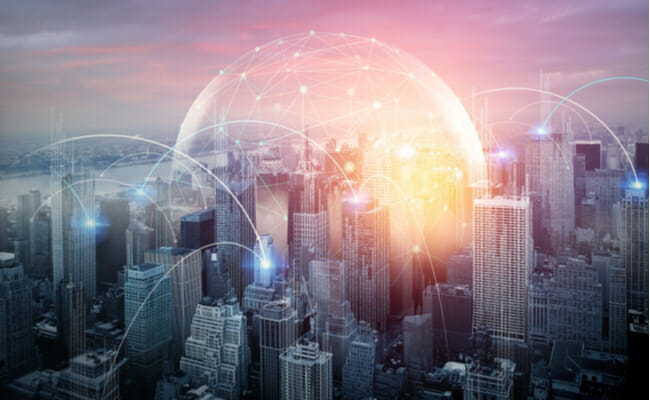 This may seem silly, but many major brands and countries are taking it seriously. Earlier this month, Shanghai announced a five-year development plan that included the Metaverse.
It might be the last thing that comes to mind when you hear about Nike. Yet, the popular fitness brand now has a Metaverse setting called Nikeland.
This isn't about turning your brand into a video game. Instead, it's about providing your customers with a new way of interacting with your products and services.
For example, the Swedish furniture brand IKEA provides an AR app. It lets shoppers see how an IKEA piece would look in their home. Think of Pokémon Go, but the critters are chairs and tables.
This might be hard to think about if you have a small business. Yet, the world is heading in this direction. Your brand will have to adapt to keep up by following these steps:
Check your status – You will need a lot of money and skill to pull this off. This isn't just about buying virtual reality headsets. It's about having people who can use such tools to benefit your company. If you lack funds, you might want to try selling shares or taking out a loan.
See how "going digital" will help – You should also check how new tools and methods will improve your company. For example, see if they help you do more work or make more money.
Prepare your team – Your employees should be aware of the changes you'll be making because they will be part of those too. Tell them why the brand needs changes.
Take note of the risks – What's more, you should talk to them about how this could fail. You cannot take the risk down to zero, but you should tell your team that you need it to adapt to the new world.
Create a strategy – Once you've briefed your team about the plan, it's time to place more details. Determine the short-term moves that will drive your brand towards its long-term goals.
Pick the best tools – You probably have the funds by now, so spend them on the best tech. Balance cost with function so you can get the most out of your new tools.
Help train your team – As I said, you'll need people with the skills to use your new tools effectively. Look for courses or trainers who could impart the know-how required. If you lack people, you might want to hire more.
Test your strategy – After the previous steps, you should try it out in the real world. However, you should consult your shareholders about the plan. After all, they deserve to know what you're doing as they own parts of your company.
Check the results – After a few months, see how your strategy went. Don't feel bad if it doesn't work out at first. Even Mark Zuckerberg's Metaverse platform called Horizon Workrooms didn't pan out well for reviewers. See what should be changed, adjust the strategy, then try it again.
Final thoughts
Nowadays, millions of people worldwide have mobile internet and have access to social media. Tech is advancing so fast that we're now trying to have a real Metaverse.
No matter what, you will have to keep up. Your brand must be open to new ideas and willing to adjust when needed. Otherwise, you will not stand a chance in this rapidly-changing world.
Fortunately, you don't have to face it alone. You could read more Inquirer USA articles to stay on top of the latest trends so that you can adapt quickly.
If you are interested in content marketing, please email Anthony@Inquirer.net