What Chainlink price predictions foresee
You might be wondering why the crypto community talks about Chainlink price predictions. If you're new to cryptocurrencies, you'll see other options besides bitcoin. Specifically, Chainlink's one of the coins with the potential for widespread use and massive earnings.
We'll get started with the basics of Chainlink, from its history and its features. We'll discuss what LINK coins are and what they do for Chainlink users. More importantly, we will go through the price predictions of Chainlink to see if you should invest in LINK.
The Crypto market is a place where you'll find plenty of potentially world-changing tech. They push the boundaries of what cryptocurrencies could do. Invest in LINK coin and others, and your returns might grow along with your cryptos.
What are smart contracts?
Before we talk about Chainlink and LINK tokens, we must discuss intelligent contracts. They are at the core of Chainlink's purpose. What's more, they're enabled by cryptos like Ethereum.
It sits at #2 while Bitcoin is still numero uno. Yet, it's more than just a way to buy stuff. It has other applications making it an excellent long-term investment.
Specifically, it allows the use of smart contracts. These are agreements with conditions that execute without needing any outside party. However, it still has some problems.
Smart contracts need a way to send, process, and receive real-world information. This allows the tech to be more helpful. As a result, it's more likely to become widely used.
It's not the only cryptos that use intelligent contracts, though. These include Orchid (OXT), Tezos (XTZ), Cardano (ADA), and Uniswap (UNI). Ethereum is even helpful for other cryptos!

Related Articles
How does Chainlink work?
Sergey Nazarov wanted to solve the problem with smart contracts. That's why he founded the SmartContract company in 2014. Along with Steve Ellis and Ari Juels, they created Chainlink.
It released its initial coin offering (ICO) in September 2017. It raised $32 million US dollars and had 1 billion LINK tokens. The team got 30% of the tokens to fund Chainlink development.
As we said, Chainlink allows smart contracts to use and make sense of real-world info. It uses oracle networks where other computers serve as node operators. Here's how Chainlink works:
It starts with a smart contract that needs to connect to a source of real-world data.
The on-chain smart contract puts out a

service level agreement (SLA)

request using Chainlink.
The network checks the info to select the oracles that could provide the off-chain data.
Nodes from those oracles process the information then report it on the blockchain.
An aggregating contract finds the most accurate result.
Users who want to access the data pay a small fee in LINK coins.
LINK coins
Chainlink's cryptocurrency is listed as LINK tokens or coins. Each time nodes complete a request, their operators earn these as rewards.
As they get more coins, they gain access to more rewarding contracts. Moreover, it encourages them to follow the rules. Otherwise, they'll lose their LINK coins.
This system boosts the value of LINK coins. As a result, it factors heavily on Chainlink price predictions. Of course, several other factors affect its future growth.
Uses of Chainlink
We've mentioned that cryptos with numerous uses have a good chance of long-term growth. Fortunately, Chainlink is useful in fields outside finance, such as:
As a result, it's now the most widely used decentralized oracle network. This could be another big reason why the Chainlink price predictions are primarily favorable.
Chainlink Keepers
On August 5, 2021, the Chainlink Keepers upgrade went live on the LINK mainnet. This will allow developers to make dapps with these additional development operations (DevOps):
Execute limit orders for decentralized exchanges (DEXs)
Mint more tokens when reserves increase
Harvest vault yields
Rebase elastic supply tokens
Rebalance yield farming and on-chain trading strategies
Liquidate loans that lack collateral
Released locked assets after certain periods of inactivity
Refill token balances if they drop below a minimum limit
In other words, we may see better dapps from Chainlink. Developers may also appreciate how much more they can do with this blockchain.
Can you mine Chainlink coins?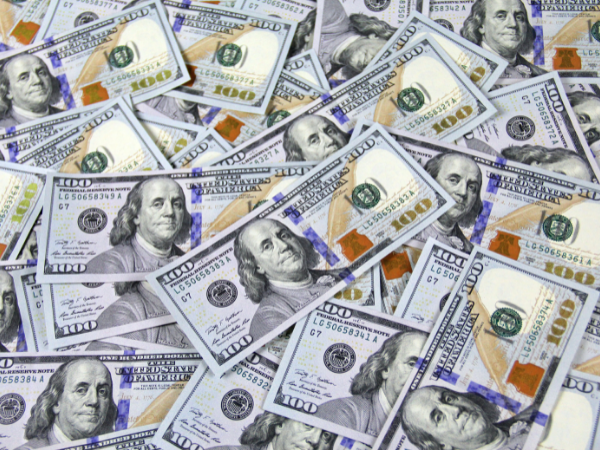 Most cryptos let people mine for coins. They could include their PCs in the blockchain. Meanwhile, it confirms transactions and earns more cryptos as rewards.
Bitcoin is a prime example of mining. The recently famous Dogecoin is also mineable. You'll need a powerful computer, though. As a result, some people can't afford crypto mining.
On the other hand, you may stake coins to earn more. Similar to a bank, you just set some aside to make more cryptos eventually. You don't need to buy a high-end computer!
That's why it allows more people to join. Ethereum is one of these coins. Unfortunately, Chainlink doesn't let either of these systems. Operating a node's the only way to earn.
Yet, this feature may arrive soon. The Chainlink 2.0 whitepaper came out on April 15, 2021. It plans to add super-linear staking as an upcoming feature.
Should you buy LINK coins?
After learning the basics, it's time for the Chainlink price forecasts. XMR price started at $11.45 during January 2021. Experts saw a future price increase or an all-time high in May 2021.
Unfortunately, crypto's bullish momentum took a u-turn recently. Bitcoin price started from roughly $55,000 then dropped to $38,000. This pulled nearly every coin, including Chainlink.
At the time of writing, the price of Chainlink coins is roughly $29.96 each. It's a far cry from its former price spike of around $51.17. Is Chainlink a good investment despite all this?
Most investors would think the crypto market is down and it can't get up anymore. If you've done your research, you'll know that these extreme highs and lows are typical for cryptocurrencies.
Experienced investors saw the recent crash as an opportunity. They bought even more cryptos while the prices were lower. Once the market recovers, they would reap huge returns!
Before you buy LINK coins, you should check the pros and cons of Chainlink. This will help you see if they're a good investment or not. If it's practical, it's more likely to give long-term earnings.
Pros
Allows intelligent contracts and real-world data to interact – This makes Chainlink very useful for numerous applications.
It rewards people for helping Chainlink's functions – You could earn LINK coins by becoming a node provider. As more people perform this role, the Chainlink networks could expand and improve.
It's partnered with large companies –

These include Google Cloud and SWIFT

. This proves Chainlink has potential for real-world use. Also, it shows that more companies may use Chainlink in the future.
Cons
Systems could work with just one oracle – This means an oracle may gain enough control to manipulate Chainlink data.
One oracle could cause significant problems – Many people rely on an oracle to access real-world data. If that fails, that could get in the way of their work.
You can't undo transactions – Let's say you bought something by accident. Maybe someone else purchased an item without your permission. You can't return the money you spent with Chainlink.
Final thoughts
The crypto market might look bleak right now, but don't worry. Even the stock market experiences highs and lows. The economy runs in cycles like this too!
While most investors have pulled their coins out, others buy more. The former sees calamity while the latter sees opportunity. They HODL (hold on for dear life) to their coins even now.
If you want to get the most of your investments, learn technical analysis. See for yourself if the Chainlink price predictions are accurate. Learn the metrics experts use, such as support levels.
Learn more about Chainlink (LINK) price predictions
What is Chainlink in crypto?
Chainlink is a network that connects blockchains from other cryptos to real-world data sources. It's listed as LINK on cryptocurrency lists like CoinMarketCap.
Is Chainlink only for Ethereum?
Chainlink works for cryptos that use smart contracts. Ethereum is one of the biggest that has this feature. Though there are others like Polkadot (DOT) and Orchid (OXT)
Will Chainlink reach $100?
Coinpedia's Chainlink price predictions see LINK prices going up to $100 by late 2021. Still, numerous factors could affect these projections.
Disclaimer: This article is the author's personal opinion, which may differ from the "official" statements or facts. All writers' opinions are their own and do not constitute financial advice in any way whatsoever. Nothing published by Inquirer.net constitutes an investment recommendation, nor should any data or content published by Inquirer.net be relied upon for any investment activities.
Usa.inquirer.net strongly recommends that you perform your own independent research and/or speak
with a qualified investment professional before making any financial decisions.
If you are interested in content marketing, please email Anthony@Inquirer.net
Updated on August 17, 2021.