Motivational songs to listen to
Need some motivational songs to move you forward? Music can tell the story of our lives. It can change our day immediately. Music can help us understand how sometimes life is hard.
Music is a massive part of people's lives. If you are having a rotten day, one song you love can simply turn it all around. Music helps us see the world differently.
Also, the best part about music is that it can motivate us when we need it. All you need is a motivating song. Whether it's the lyrics or the beats that get you excited, music can truly motivate us.
Music can provide us with that jumpstart we need to start our days. It can remind you to stop for a minute and just breathe. Motivating music can inspire us to be better people as well. Music can help boost us to go to work every day.
Since music is so helpful in motivating us to get through our days, we thought about making a list of some of the best to listen to in 2021.
Here are some great songs that motivate people to get inspired and just to motivate us. The best motivational songs to listen to in 2021 are by really great singers and songwriters.
Some of these motivational songs will surprise you, but many will move or motivate you. Then when you aren't feeling it, these songs can lift your spirits and get you through your day.
Related Articles
11 Motivational Songs To Listen to in 2021
Stronger: Kelly Clarkson
From American Idol's first season, Kelly Clarkson sings this song to all who have been at that low point in their lives.
If you have ever struggled with anything and felt like there was nothing left to do, this song speaks volumes.
This inspirational song makes you think about your struggles in life and if something isn't working out the way you wanted it, deal with it.
You are more robust and will get through it. This song is about learning from your struggles and getting over them.
Survivor: Destiny's Child
This song is a classic anthem for going through a rough time in your life or if you just need inspirational music. Beyonce' wrote this song and turned the negative press that Destiny's Child was getting into upbeat music.
Many music lovers get very motivated by this song. It's a great energy booster, and it helps people get out of the funk they are in.
Eye of The Tiger: Survivor
A classic song and a song that makes you simply feel good. The beat from the beginning gets you pumped up and the energy flowing.
It is a great motivational song for anyone. It is also from the movie Rocky III that it fits more cinema and life itself. If you need to ready for the workweek, a race, exercising, or just to get out of bed, this is a great song to help you succeed.
Related Article: Top Country Artists to Listen to
Don't Stop Believin': Journey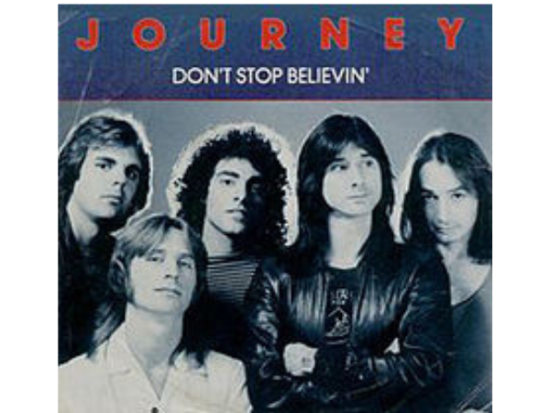 One of many people's favorite songs to get them motivated or inspired. When you want to give up, and you know you shouldn't, this is one of the songs that can help you get through anything.
Listening to this song pushes people to keep striving and not ever stop or give up on what they believe in. This song is very encouraging and makes you want to keep looking to the future and the great things ahead.
Yesterday's Gone: Fleetwood Mac
When you hear this song, it makes you realize that what happened yesterday or the day before is gone.
Do not dwell on the past and what happened then. Learn from your mistakes because yesterday is gone, and you can't go back.
This song reminds us that looking back on the past is not a helpful way to live.
Imagine: John Lennon
John Lennon's "Imagine" was written when things were hard in the world. He wrote about peace and everyone loving each other.
When you feel like everything is coming crashing down, this is a great song to listen to.
If you need a mental health break one day, "Imagine" is an excellent choice for that too. It leave you feeling that there is another better day ahead.
What a Wonderful World: Louis Armstrong
This classic jazz song shows us that even when we are having a bad day, there is still a lot of good happening in the world.
Even if the only thing newsworthy is negative, remember to look around outside and take a breath.
Why not try the Pomodoro technique while listening to this song. Once you close your eyes and listen to the words of the song, your day will be forever changed.
This song has been on many different commercials selling a product and a service. If it's used in advertising, you know it's a great song.
Related Article: How to Upload Music to Spotify
Roar: Katy Perry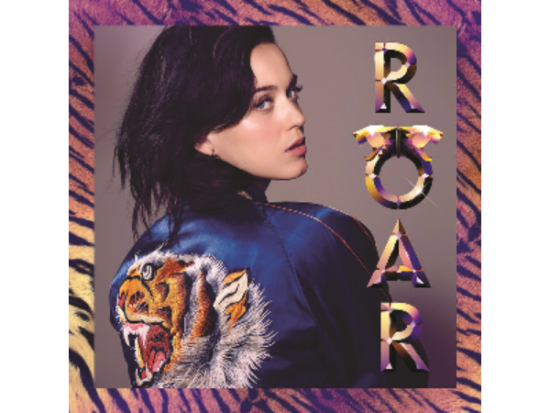 If you are ever feeling down and out, this song will knock you out of the funk you may be in. Katy Perry reminds us that we are a force to be reckoned with.
Listening to this song makes you feel like you have won the day and every day after that.
The Climb: Miley Cyrus
This is an excellent ballad from Miley Cyrus. This ballad reminds us that we are all going to have struggles. There will always be obstacles in our lives that we will get through.
This song is great for motivating people. Many addicts use this song to push through the pain in hopes that they will also get through their struggles.
Livin On a Prayer: Bon Jovi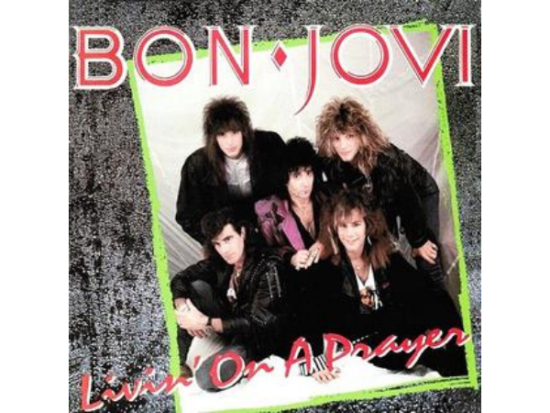 From 1986, this Bon Jovi hit puts things in perspective when you listen to the words. You may be having a rough day and feel like giving up.
When you hear this song and the lyrics, you begin to reconsider. Like Bon Jovi said, you will make it.
Can't Hold Us: Macklemore and Ryan Lewis
This song makes many listeners think about the days that were better for them. It brings people back when there was not all this fighting going on. People were more friendly, making you feel moved and inspired to treat people better and help make this world a better place.
These are just a few of our favorite motivational songs to listen to in 2021. Just remember, if you are having a hard day, listen to one of these songs. Getting out of your funk should be simple, and your mind will feel more at ease as well.
Related Article: 10 Celebrities to Follow on Instagram
Why do we need motivation in our lives?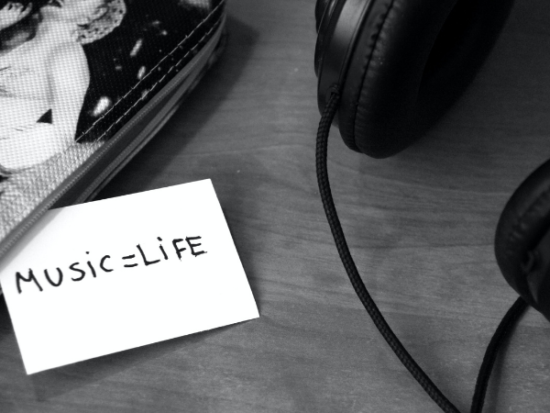 There are many reasons why we need motivation in our lives. Explanation shows a characteristic about each other. When you are motivated, your well-being grows more robust, you grow personally, and you have a strong sense of purpose.
Motivation is needed because it gives us a way to change how we think, feel, or act. When we are motivated, we can change our behaviors for the better.
We can be creative, setting goals, and motivate those around us. We require motivation to get us through life's challenges. It is a significant resource that helps us adapt to our environment and our life journey.
When your motivation is increased, we can thrive in times we usually would not.
What are songs that move you forward?
Motivational songs, in particular, that genuinely move people forward is "Break My Stride" by Matthew Wilder. Sometimes you get dealt a bad hand. When you are having one of those days, think of this song.
Some teams use this song to boost the morale of the group.
Every time you go out for a run or a walk, and you are not feeling it, think about this awesome song. If you had a rough past few years, think of the greatness and all the wins you will get simply from listening to this song.
I'm Still Standing: Sir Elton John
Besides, what is there to say about this song motivates people to get up and overcome their struggles. I'm still standing shows us that no matter how low you feel, there is a way out. You can always get out of the mental state you may be in when surrounded by negativity and stress.
This song reflects that when you are still standing, you can do nothing wrong.
Summary
To sum it all up, the music in our lives is there for a specific reason. Generally speaking, entertainment purposes. However, music plays a vital role in many lives. Without music, we would be lost and have nowhere to turn.
These songs are beautiful songs to motivate and inspire us throughout our years. These songs grab hold of us, and they move us. So, if you feel depressed or low, check out one of these songs to get you through the day.