Free date ideas to try
Date night, is it? With tons of resources online, you'll never run out of sweet and romantic free date ideas. You can even make it aesthetically pleasing, what, with Pinterest around. You'll be a designer pro in no time.
Whether your idea of date ranges from a fancy one to just a simple hangout watching your favorite movie in the nth time imaginable, planning is still crucial. Spend time and scout for the best date ideas you can prepare.
If you're a busy lad trying to squeeze in a date in your jam-packed week, you need to make the most out of it. You wouldn't want a frown on your partner's face but a wide-grinned smile.
If you are saving for something big and would like to keep it low-key but with a throw of enormous effort for your loved one, there are free date ideas that won't stash your pockets. After all, as cliche as it may get, it's always the thought that counts.
What can you do on a date with no money?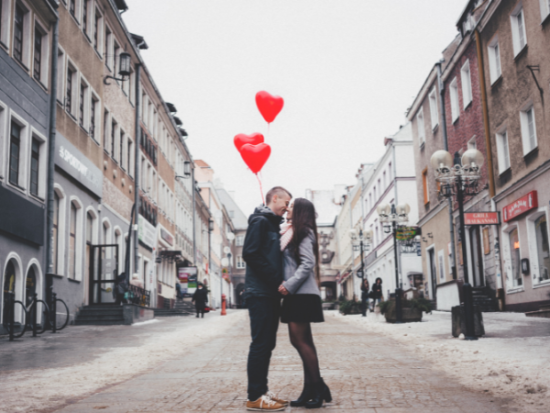 Admit it. It happens to everyone unless you're some business mogul who can spend hundreds of thousands of bucks just for a date. We feel you.
There are some days when you're on a tight budget. But there's always a way to make it a memorable night for you two.
How to squeeze in a date if you can only spend a few bucks? We got you! It can still be a fun and exciting night. This is where your creativity comes in handy.
You might need a dime for the best date idea. Find more information on free date ideas as you scroll down.

Related Articles
1. Explore a new neighborhood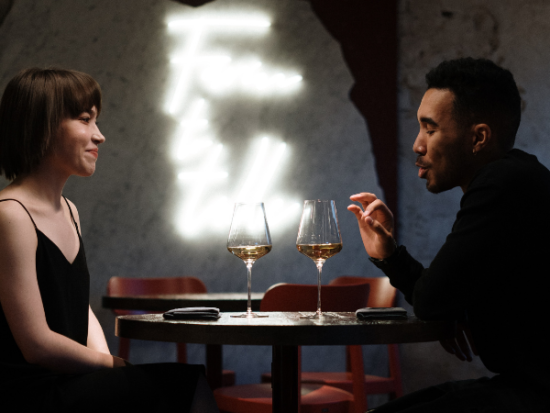 This will bring out the explorer in both of you. What's a little thrill on your date? Sounds exciting, eh? Hop on a subway or bus and get off at a stop you've never been before.
Search for the local park. Who knows, you might find a nice spot or discover a quaint restaurant that you'll go back to on date nights.
2. Find a free concert
If there's none around your neighborhood, you can always scout the nearby areas. Whoever artist that is, popular or not, doesn't matter. Have your date at that concert and enjoy your new-found music. You might even have a new additional song to your playlist.
3. Take a hike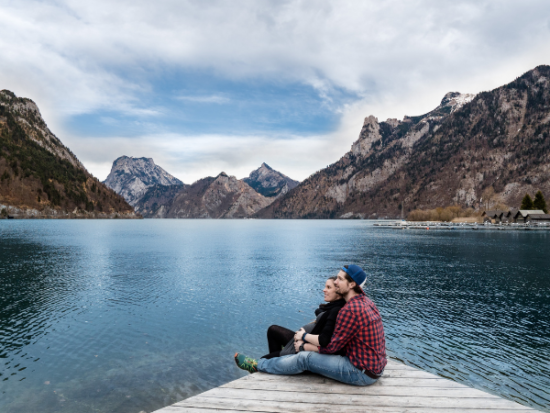 Get ready for an adrenaline-pumping adventure with your boo. Aside from it being a date, you're also working out together, kind of like two activities in one. It's free as you can bring and pack any food you have at home.
4. Plan a movie night
Sounds like the usual? Not anymore if you'll choose a theme and match your food with it. Make sure to select an article that goes with whatever you have in stock. You can even make a make-shift costume out of your wardrobe.
Related Article: 10 Most Expensive Houses in the World
5. Find a food market and indulge in free samples.
You want to eat out but don't want to spend much at the restaurant? Head your way to a food festival or food market and munch on some delicious samples.
6. Head over to an open house or expensive house for sale
It's romantic looking at your long-term goals for the future. You will look responsible too. Although you don't have plans for buying, at least you have an idea for projects. And hey, exploring someone else's house is fun.
7. Make it a night at the museum.
Did you know? Local museums offer free admissions at certain times. It's usually at night.
Look around, and you might find tidbits of information that you two can talk or even make a laugh about. Communication is key.
8. Volunteer in a community work
It won't just boost your love for each other but sharing it with others as well. Sign up for a community or book drive, and serve in a kitchen. Or, you can help serve food to others. It's romantic in a unique way.
Related Article: Best Vacation Spots to Go to
9. Spend a day at the beach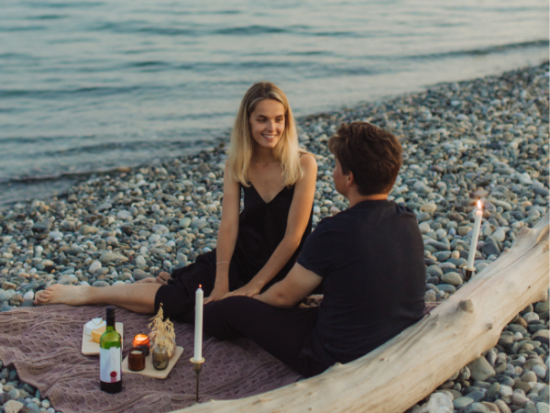 This is a fail-proof idea. Beach view can always bring about a romantic set-up. Be it sunrise or sunset. Nothing beats the waves, the sun, and sand on your feet. You can enjoy each other's company on your drive going there.
10. Go on a hometown tour.
There's nothing more romantic than sharing a piece of your life with your partner. Relive your many firsts and share them with your boo. Being honest and open can strengthen your bond more. Bonus points if you introduce her to your parents.
11. Test drive an expensive car.
Head over to a local dealership near you. Rev up that dream car and share a cheesy moment with your partner. The excitement of driving your dream car with someone special onboard makes it all the more memorable.
12. Go on an ice cream date.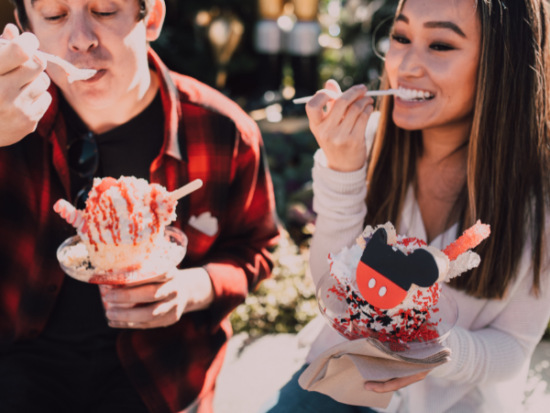 Ice cream is known to lift your mood. So if you've had a long day and want to head on a date with your partner, a scoop of ice cream will erase all your woes away, moreover, if you're sharing it with someone special.
13. Watch a comedy show
The best date idea? Increasing your endorphin levels. Laugh out loud with your partner. This is less expensive than going to a musical. Plus, it can be a lot of fun.
14. Visit an antique store.
Travel down memory lane as you look into vintage pieces. The antique ones can be intriguing. You can even share facts that you haven't talked about before.
15. Organize a scavenger hunt
Do it sweetly. Plan the hunt with mementos of your first meeting or your first date. This will relive all those sweet memories.
16. Go and try a new workout.
Skip your usual routine and do something new. Try kickboxing and spin. Or, you can try lifting some weights. See if there are rock climbing gyms around your place. Trying someone new with somebody can be pretty motivating.
Related Article: Best States to Live in
17. Get on your rollerblades.
Hop on and try roller skates again. It might be quite a long time since your last. Do it again with your boo. The strap that shoes on and glides away.
The feel of the wind on your face and the warmth of your partner is just precious. Do it on a skating rink if it's winter.
18. Go back to the classic.
Do you still remember your first date? It might be the all-time favorite dinner and a movie night. It will always have a special touch on date nights.
19. Try and cook a new recipe.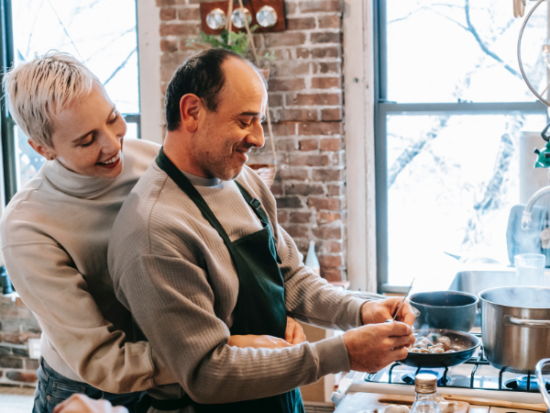 This date will surely level up your bonding moments. Nothing beats the thrill of doing something for the first time together. The excitement goes on until it's tasting time.
Fun Date Ideas at Home
Whether you have little ones that can't be left alone, or you're just being cautious about going out as the virus still lingers, a date night at home can be as memorable. Staying at home for date night doesn't necessarily mean just staying up all night on the couch binge-watching your fave series with chips or popcorn in hand. You can spice it up a little with these free date ideas at home.
Enjoy a spa night
Go through your bathroom essentials and look for your stash of face masks, moisturizer, oils, and facial scrubs. Lit up some scented candles for a more refreshing spa vibe. Give each other massages to make the best date at home more romantic.
Eat out on a picnic
Prep up your picnic basket and mat. If you don't have a garden, this could work even in a small space where you can spread your carpet. Be sure to make it look enticing. A charcuterie set-up is a good idea for a picnic date night.
Prepare a three-course meal together.
What's a 5-star restaurant if you could try doing it at home? You'll surely bond while cooking and preparing. Enjoy a hearty 3-course meal that you have ready with your partner. Don't forget to light some candles and spread flower petals.
Do yoga together for Free Date Ideas
This kind of activity will not only level up your bond, but it's also an exercise for the mind. After all those down-dogs, your mind will be more precise. Plus, you enjoy the benefits of meditation with your special someone. Doing it with somebody special improves the experience.
Related Article: Top Kitchen Products on Amazon to Buy
Give love letters to each other.
Get your pen and paper ready as you're doing this the old-fashioned way. Sit down facing each other and write all the things you are thankful for your partner.
Could you give it to each other afterward? You can also do the virtual version with the emojis and all. Could you send it to your email addresses?
Key Takeaway
You'll never run out of things to do on your date as there are tons of date ideas you can find online. There are even free date ideas to choose from when both of you save up for something and don't want to spend a considerable amount. It will always be the best date for as long as you are in company with your special someone. For future dates, you can always rely on the ideas you can find online.