Best romance movies on Netflix right now
Spring is in the air! However, many people are still staying indoors and watching more and more Netflix. Netflix offers movies for everyone.
Whether it's Netflix originals, documentaries, TV shows, and kid shows, there is plenty to be entertained by.
Sometimes, we all need a sappy romantic comedy to brighten up our day. Netflix is an excellent source for your viewing pleasure.
When you watch Netflix next time, check out the best romantic movies on Netflix. This is a compiled list of the best romance movies on Netflix.
What should I watch on Netflix?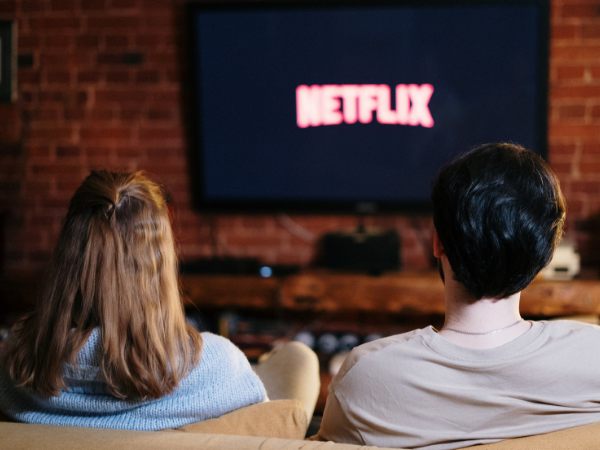 Will Ferrell and his movie Eurovision Song Contest: The Story of Fire Saga is at the top of the list for March 2021. His co-star, Rachel McAdams, can make any movie an excellent choice to watch. The pair play two Icelandic singers that dream of winning a singing contest.
This movie has some hilarious moments and super catchy songs in the song contest. You will laugh out loud when you watch this movie. It is, hands down, one of the funniest of the year.
Moonlight is another excellent romance movie on Netflix. It was the best picture in 2017 and won an Oscar.
Moonlight is a coming-out story. Mahershala Ali won best supporting actor for this role. It follows Chiron and follows his life in different stages.
If you want to watch something a little different, this is a great one to watch. It will open your mind up, and you won't regret sitting down to watch this masterpiece.
Related Article: Best Thriller Movies on Netflix
What Romance Movie Should I Watch?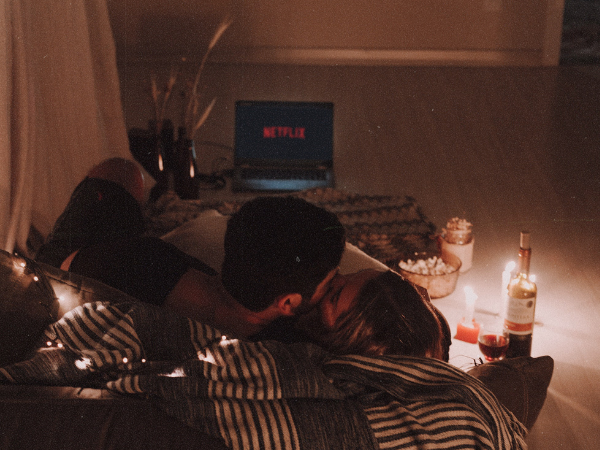 Netflix offers all types of movie genres. If you want to watch a romantic comedy, this list provides excellent movies you can enjoy.
With Netflix, the possibilities are endless. The best romance movies can be found on Netflix. These are just a few of our favorites.

Related Articles
Best romance movies on Netflix
About Time
This fantasy love story about a missed love connection stars Domhnall Gleeson and Rachel McAdams. Domhnall is a time traveler that finds out he can use his power to find a love match.
This movie is from 2013, and it is about love, family, and the meaning of permanence in our lives. It is a great romance movie because it's fun and cute. This is a heartfelt movie anyone will enjoy.
Always Be My Maybe
This original Netflix movie from 2019 is about two excellent friends who never were anything but friends. Some spark occurs when they return to San Francisco. Everyone always thought they would end up together. Randall Park and Ali Wong reconnect later on in life.
Keanu Reeves also has a cameo in this film. The couple realizes what kind of chemistry they have and fall in love. This is one of the best romance movies on Netflix.
Related Article: Sexiest Man Alive in 2021
Eat, Pray, Love
Eat, Pray, Love was released in 2010. This romantic comedy is about Julia Roberts and her journey on Eat, Pray, and Love. The romantic movie helped women begin soul searching and find love. Julia Roberts travels to Italy after her divorce.
Javier Bardem helps Julia Roberts start to love herself again. Loving yourself is also the main plot of this romantic movie. It is very uplifting and a great film to watch with your friends.
50 First Dates
50 First Dates is from 2004 is a classic romantic comedy on Netflix. The movie stars Drew Barrymore, a young woman who has amnesia after her terrible car accident. Adam Sandler and Barrymore had great chemistry and made this movie hilarious and a fan favorite. Barrymore is taken out for date night every day by Sandler in hopes that she will fall in love with him.
Mystic Pizza
Mystic Pizza stars Julia Roberts in her breakout role. There are several great young stars in this movie about a pizza place in a small town. Annabeth Gish and Lili Taylor play Julia's friends and co-workers. It is an excellent coming of age movie that follows these three young women and highlights their loves and heartbreaks.
They learn about who they are and their friendship. It is a heartfelt and warm movie that anyone who has been in love can relate to.
Related Article: How to Get Instagram Followers Fast
Silver Linings Playbook
Jennifer Lawrence and Bradley Cooper play in this romantic comedy with many meanings. It is a love story about a man who is bipolar and has a history of being violent and a widow, played by Lawrence, who is depressed. The two of them begin rehearsing for a dance competition.
This movie highlights mental illness and gives audiences an emotionally charged plot that will make you laugh and cry. This is a great feel-good movie for anyone who has loved it before.
To All The Boys I Have Loved Before
This romantic comedy stars Lana Condor and Noah Centineo. Lana Condor is a high school girl who writes love letters to her crushes but never sent them. Lana finds out the love letters are sent to the five crushes, and she is devastated. This is the ultimate nightmare for a high schooler. This movie can be for anyone who is in high school or ever had a crush before. It is sweet and very entertaining.
The Theory Of Everything
This movie stars Eddie Redmayne in his Oscar-winning role as Stephen Hawking.
This beautiful movie is sweet and shows Stephen Hawking's life and the relationship he had with his wife, who Felicity Jones plays.
When Hawking was diagnosed at 21 with ALS, he struggles, and his wife is there through it all. This is a heartfelt movie that shows how strong the couple's love was.
Related Article: 8 Best Practices of Writing Press Releases
The Incredible Jessica James
Jessica Williams stars in this romantic comedy. This is her first leading role, and she is terrific in it. This movie is about a playwright in New York and a friendship that she develops with Chris Dowd. The movie shows a different side of Jessica, and it is an excellent movie to watch.
Someone Great
This romantic comedy showcases Gina Rodriguez, LaKeith Stanfield, Brittany Snow, and DeWanda Wise. It is about a young woman who has a crazy night with friends before going out of town.
She is leaving town because her boyfriend broke up with her. They were together for seven years. This is an excellent movie if you have ever suffered a breakup. We suggest watching it with your friends.
Marriage Story
One of the best films of 2019, Marriage Story, is very tough to watch. Noah Baumbach has made a movie that is beyond amazing. With the cast of Scarlett Johansson and Adam Driver, you can not go wrong.
This romance is about divorce, and it illustrates both points of view. This is a real movie that shows how divorce affects everyone. If you are emotional and have been through a divorce, grab some tissues.
Summary
March is a great month to settle down, relax, and turn on something entertaining to watch. What is better to watch with your loved ones than romance movies? This guide was filled with great ideas on the best romance movies on Netflix. Your next movie date should be set!