What Is a Good Debt to Income Ratio?
A person's financial health is much more than simply their level of gross monthly income, and it is often worthwhile to understand all the factors and implications that make up a person's financial health. This can include understanding what is a good debt to income ratio (DTI), what it signifies, and how might it be seen by a potential lender.
Debt to Income Ratio – Overview
Whenever a person applies for any form of credit, whether it be a credit card debt, personal loan or mortgage, any potential lending organization is likely to undertake a thorough examination of a person's financial health in order to understand the applicant's financial position.
Such checks involve assessing both the applicant's income and expenditure in order to establish the applicant's debt to income ratio, but also to find out how the applicant is already managing any already existing debt.
These checks performed by financial lenders help to spot any potential issues with the applicant potentially being able to repay any borrowings, and by understanding debt to income ratio then lenders are better placed to understand what might happen in the event that the applicant suffers any negative impact in relation to their income which could, in turn, leave them with unsustainable debts which they may not be able to repay.
What Is a Good Debt to Equity Ratio?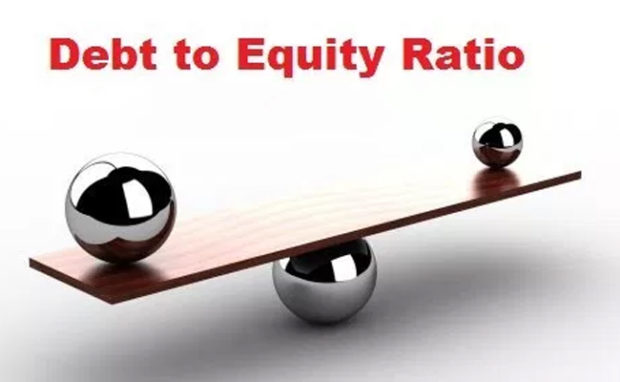 In a similar way to how debt to income ratio can help determine an individual's financial health situation, the similar methodology can be applied to the business world and determining a company's debt to equity ratio can be done in much the same manner to ascertain the financial viability of the organization.
The debt to equity ratio illustrates whether a company is able to manage and fulfill its obligations to its creditors in the event that the company faces any decline in business. Ideally, for business, there should be a good level of shareholder equity which allows for financial fluidity, and this would be shown as a low debt-to-equity ratio.
Conversely, in the event a company was utilizing higher levels of debt and obtaining most of their finance via borrowing, then this would show a higher ratio and might indicate that a company is operating with a debt level which may be too high to sustain their obligations to their creditors.
Debt to Income Ratio – What's it Do?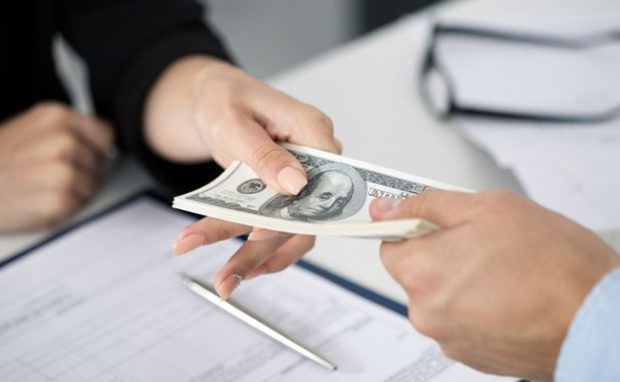 Companies that operate with a continuously high debt to equity ratio would, therefore, be more at risk of financial difficulty, and even bankruptcy in the event they were to experience any decline in business which would negatively impact on the company's finances to an extent where servicing debt was no longer sustainable.
For a company than to remain viable, it should seek where possible to keep the debt to equity ratio as low as possible by minimizing borrowing and seeking shareholder equity in order to maintain a healthy company financial position.
A company's debt to equity ratio can be calculated by taking the total balance of your liabilities and dividing this figure by the total amount of equity held. The figure returned by this calculation can then be translated to illustrate the amount owed per dollar of equity held by the company.
For example, if a company had $60,000 of liabilities and $22,000 of shareholder equity then the company would hold a debt to equity ratio of 2.73; this means that for every dollar of equity the company held, it owed $2.73 to the creditor.
Obviously, the lower the ratio then the better the company's financial health is perceived to be, and in turn potentially more attractive to investors.
What Is Included in Debt to Income Ratio?
Going back to a person's personal financial health and their debt to income ratio, this can be worked out in a similar way. To find out a person's debt to income ratio, all recurring monthly debt should be added together and then divided by their total monthly income.
The returned figure is then multiplied by 100 to give the final debt to income ratio figure. This is what lenders will consider, along with other factors before reaching a decision on whether to lend. Lenders will usually, but not always, make their decision based on an applicant's minimum monthly repayments across their outgoing debt payments.
Things that are included in a person's recurring debt are their rent or mortgage payments, credit card payments and loan payments, child maintenance payments and other regular financial commitments. Some, but not all lenders may also factor in any proposed new monthly debt payment in order to determine whether the person has sufficient capacity to meet the new liability in the event of a reduction of their income.
Related Articles
Conversely, things that could be added as monthly income include salary payments, child maintenance payments received, any government benefits received and any other income from lodgers, freelance work or other sources.
Each lender has their own criteria about what is included in debt and income calculations, but it can often be the best action for the applicant to include everything when it comes to working out the debt to income ratio in order to gain a truer picture of their financial position.
Lenders also have their own lending standards and thresholds when it comes to an applicant's debt to income ratio, but as a rule of thumb, most lenders will start to get a little nervous and may refuse an application if a person's debt to income ratio exceeds 43%.
In order to stand the best chance of being approved, a lower debt to income ratio would be preferred by lenders, and the higher the ratio of debt to income would suggest to lenders that the applicant may struggle with further borrowing in the event their income suffers negatively.
Debt to Income Ratio – Conclusion
While a company's debt to equity ratio could help an investor determine the level of risk of investing in a particular company, so too can an individual's own debt to income ratio helps a prospective lender determine the level of risk by extending borrowing to an applicant. A lower debt to income ratio will signify that the applicant could weather any financial storm while still meeting their financial commitments; while a higher figure would suggest the applicant may struggle to make ends meet, and so could be considered a higher risk to the lender.
It is important than before applying for any form of a credit to take some time to work out one's own debt to income ratio in order to discover whether taking on further borrowing might lead to financial difficulty in the future.